21 Standout Gifts for Dads and Grads in 2021
Chances are the men in your life have made it difficult to shop for them—whether they are just constantly buying things for themselves or not very communicative with gift ideas. Either way, it can be a struggle to express your appreciation for them. Hopefully, this list of gadgets, gear and practical items will help surprise them with a great treat.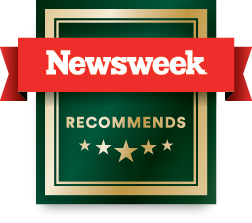 I've tested most of these products on the list, including flying on a semiprivate jet from Aero, and can verify they are all dad certified. Really though, what person wouldn't enjoy new audio equipment or some outdoor apparel or the latest gadget? There's a mix of tech and lifestyle items here, so no matter the category of interest, you should be able to find something they will love.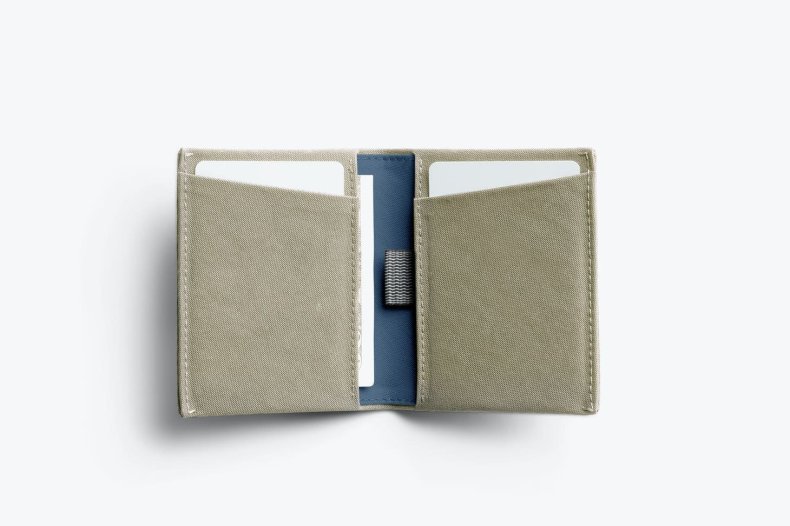 Does the man in your life have a nice, solid wallet? Even in the age of digital currency, it remains a must-have staple. And Bellroy is one of the best wallet-makers out there. This popular style from the company now comes in a brand-new woven material. It's casual and professional. It's a perfect, durable gift for a new grad heading out into the world or a dad always dishing out the cash. This wallet is meant to stay free of bulk and can be used in a front or back pocket.
The new woven material is a water-resistant fabric made from 100 percent recycled nylon. It can hold up to eight cards and three bills, all tucked neatly into a pocket. The wallet starts at just $69. This wallet style also comes in leather if you prefer that look and feel more.
Bellroy also has brand-new Apple Watch bands, a case for AirPods and a flip wallet, all of which could make great gifts without breaking the bank.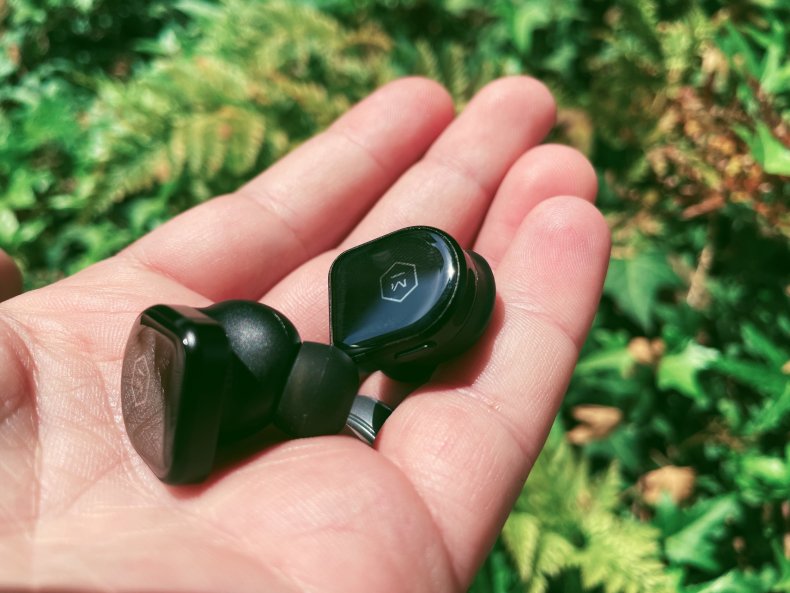 If you're looking for some of the best wireless active noise-canceling earphones then look no further than the MW08 from M&D. I found that these had a fantastic sound along with solid ANC performance. They are a premium product with a higher price point, but they have a generous feature set that all works as advertised. This includes a new ceramic material to keep them from becoming scratched up during travel.
If audio quality is of top importance, then these are a must-consider product. They also have some of the longest battery life for earbuds I've experienced. These $299 earbuds are an investment in portable sound quality.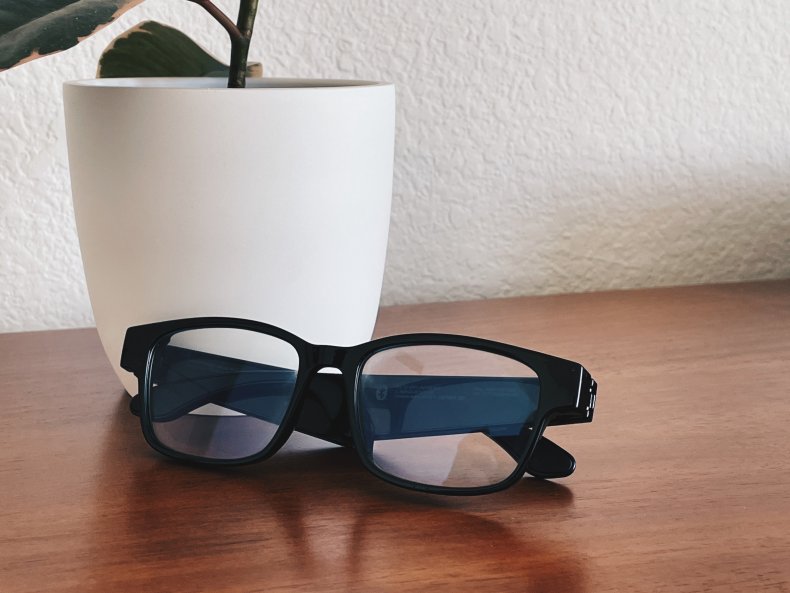 If audio quality is lower on the priority scale but convenience is top of mind, then Razer's new Anzu audio glasses may be the perfect gift for a gamer in your household. These blue light filtering glasses integrate wireless earbuds right into the stems so your ears remain free and open.
These Razer glasses are a hint of what future smart glasses should be able to provide, combining different functionality into a device we could wear throughout the day. For those that venture out of the house regularly, the blue-light filtering lenses are interchangeable with sunglass lenses.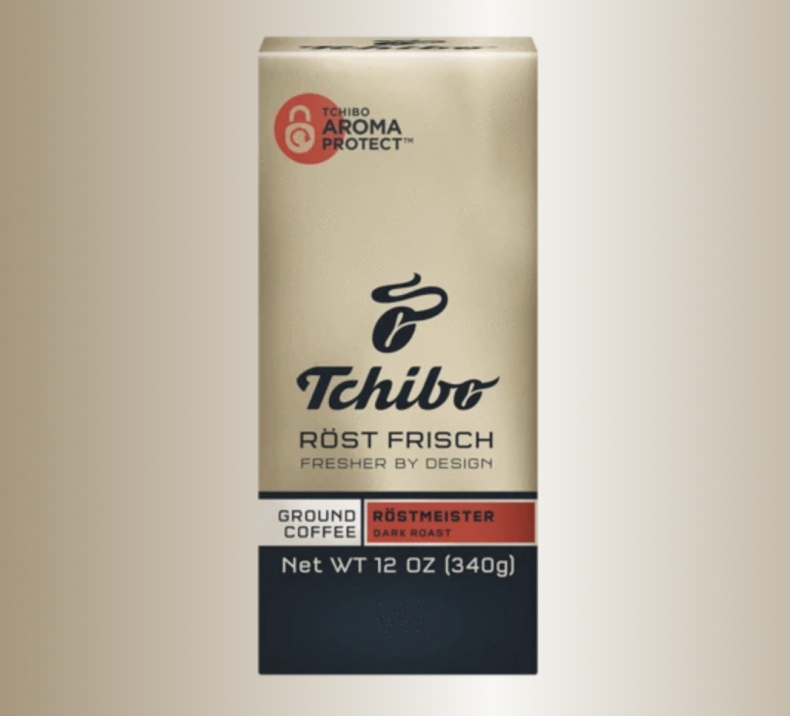 Are you looking for really good coffee for a connoisseur? Tchibo is the whole bean or ground coffee you're looking for. I was blown away by its rich aroma and robust flavor. It's a premium coffee, but the taste is well worth giving it a try. If this Röstmeister dark roast is too intense, be sure to check out the Morning Blend or medium roasts instead.
Not only does Tchibo produce excellent coffee, but it does so in a responsible and environmentally friendly way. The company has an eye on water conservation, replanting after harvesting and avoiding harmful chemicals, among other things.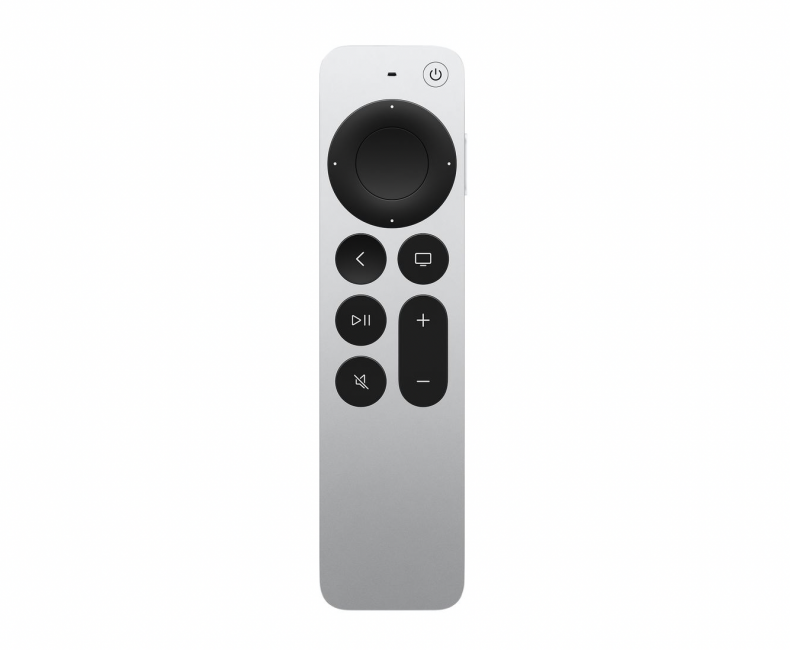 Apple just announced an updated Apple TV 4K with an updated processor to play all the latest video content in the best-looking formats. It can also use an iPhone to calibrate TVs for the most accurate colors possible. Maybe best of all, there's a new Siri remote, which combines clicky buttons and touch gestures. The new remote gets a few design tweaks to make it a much better navigational experience.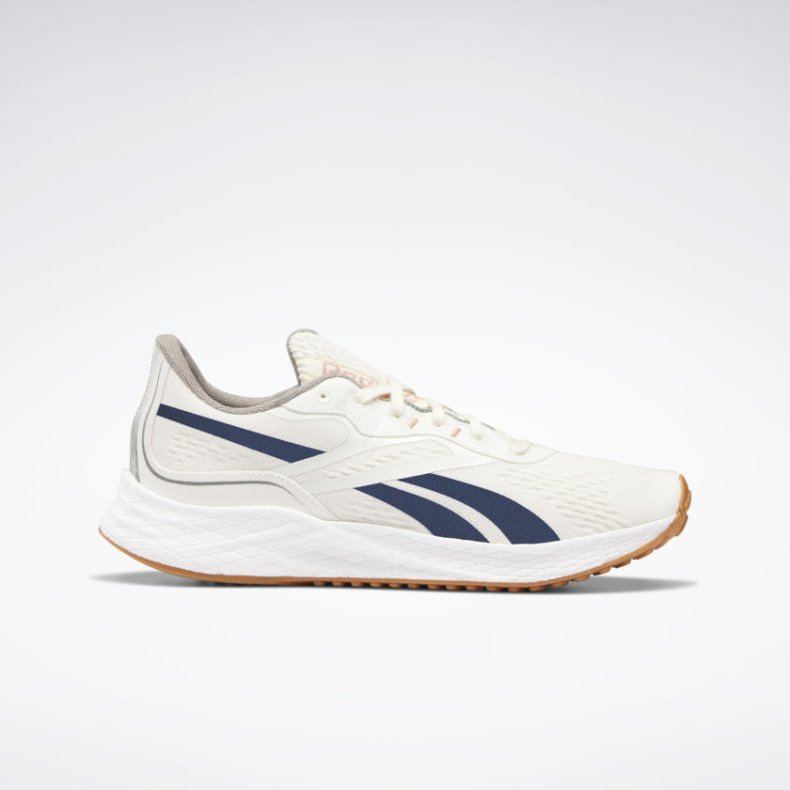 Reebok's latest Floatride Energy Grow running shoes also have an eye on sustainability. They share a similar look with the Energy 3, but the Grow contains 50 percent USDA-certified biobased content. Eucalyptus bark makes up the breathable upper while the Floatride Energy Foam in the midsole is made with castor beans.
The running shoes perform great as a daily-use option. The foam is lightweight but still cushioned and responsive. These are great for the environment but also have a sleek and attractive design. The Grow shoes are perfect for dads or grads to hit the street and bank mile after mile.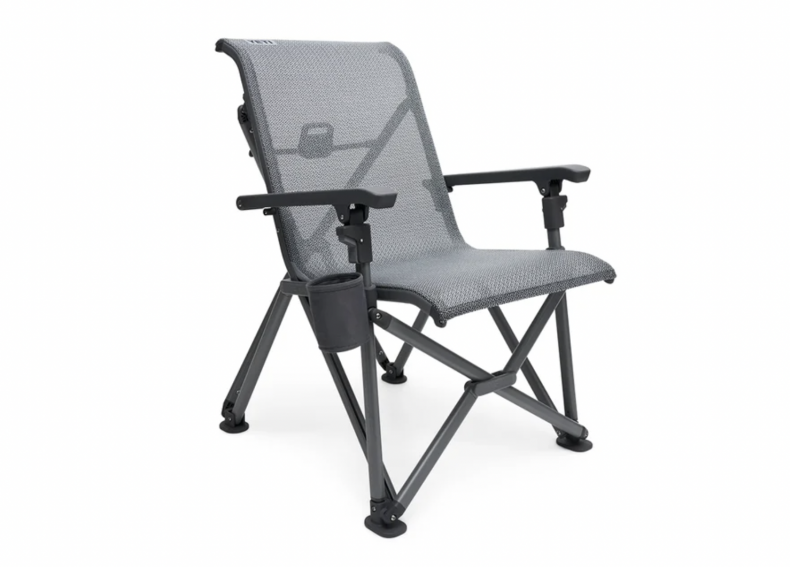 A camping must-have is a great chair. Yeti set out to build the perfect portable chair with no expense spared. While $299 can be a bit shocking of a price, there's nothing cheap about its construction. It's rated to hold up to 500 pounds, but it also maintains an eye on comfort for a supportive resting spot.
The Flexgrid fabric from Yeti won't stretch out or fade in the sun. Plus, the chair remains lightweight for carrying freedom. The stowaway bag it comes with unzips fully so you won't have to deal with trying to stuff it into a slim bag like other cheap camping chairs.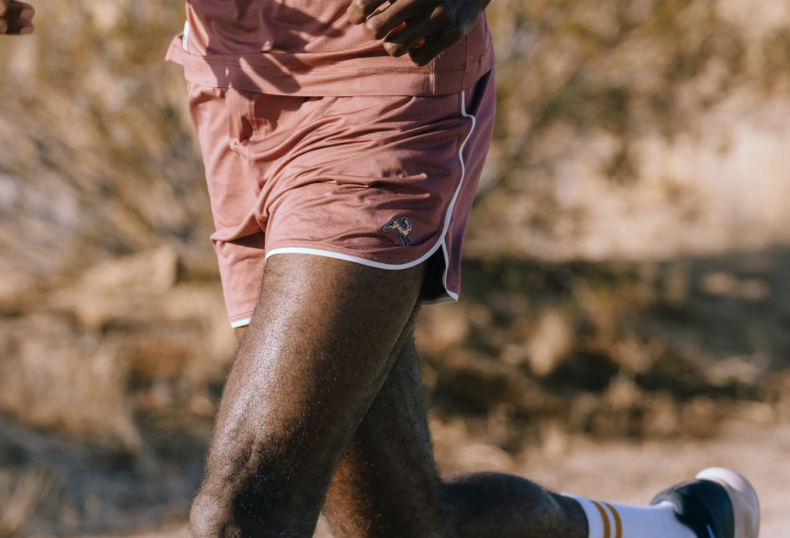 As summer approaches, these Twilight running shorts from Tracksmith are a fantastic addition to a dad's or son's drawer. These soft and super lightweight shorts are stylish and feature packed. They include a liner with a wicking and anti-microbial finish, and three internal pockets to carry fuel packs or cards.
The 5-inch inseam shorts come in four different colors and should be great for running most of the year. These are some of my favorite running shorts.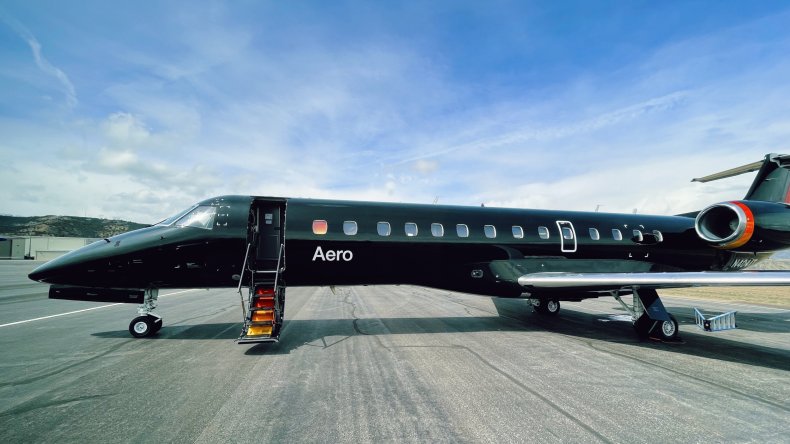 What better gift is there, after a year spent at home, than the gift of getting away? For those who live in SoCal, the Bay Area or Aspen, flying with Aero is a special way to do that. The new airline will carry you between those locations with minimal effort. I flew from Los Angeles to Aspen recently, and the private terminal and first-class seats all paired well for a premium travel experience. Prices start at $1,000, and a getaway weekend may make for a special surprise.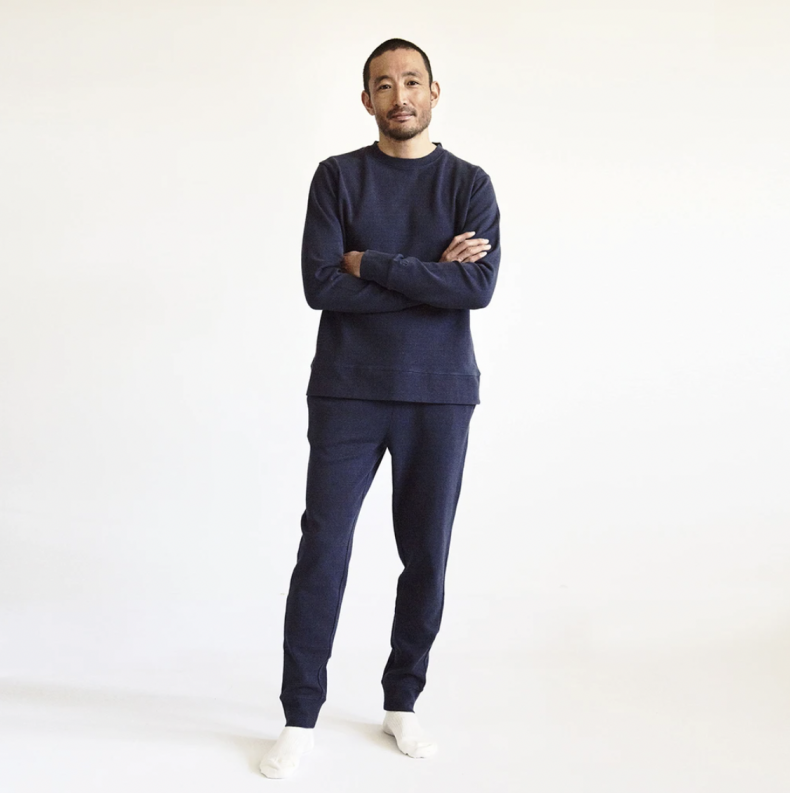 Paper Project's newest sweats are perfect for everyone. They're made of an incredibly comfortable, terry cloth–like material that is perfect for lounging or moving. The All Day Clean Sweats come in shorts, pants or a sweatshirt. They all have a Bac-pure antimicrobial finish to help protect against bacteria and keep the sweats cleaner, longer.
The sweatpants in particular are light enough for most summer days but still thick and strong enough to work on windy beach nights. They're also stylish enough to wear out to the store and include three pockets for wallet, keys and other items.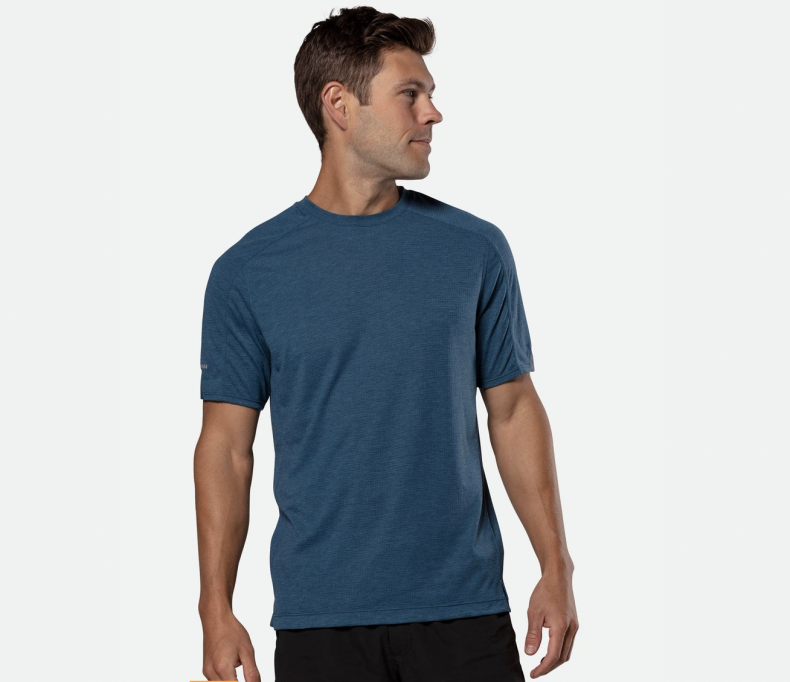 The first time I saw the Rise short-sleeve shirt from Nathan's in person, I was instantly impressed. It has an air of luxury to it that doesn't necessarily come through from the online pictures. It performs as well as it looks, too. First, it's very lightweight, but it also has a ventilated pane on the back to help keep you cool. It's an all-around great shirt for running or exercise in general.
While the Rise short-sleeve shirt is perfect for large chunks of the year, Nathan's also has its Tempo Quarter Zip Long Sleeve Shirt, which is great for early mornings or runs in the evening. The long-sleeve shirt is a little thicker material but still soft and silky to the touch.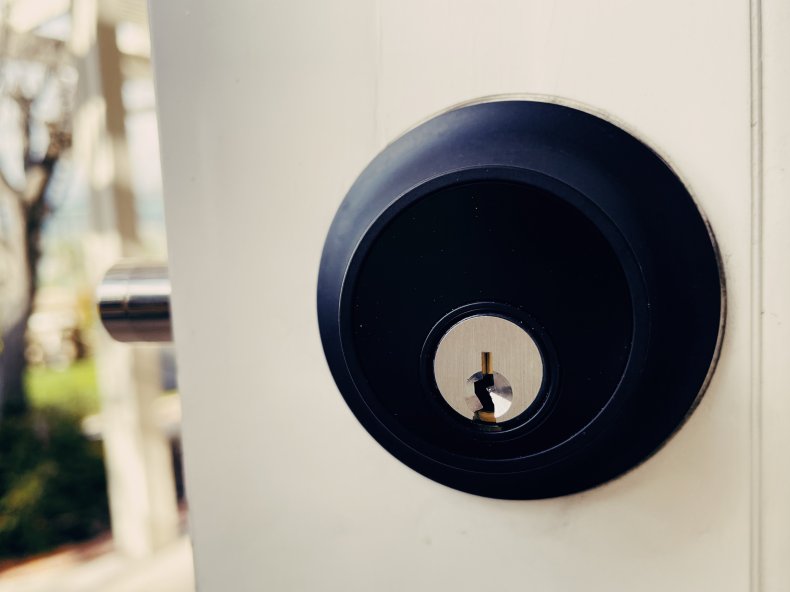 The Level Touch lock might be more geared toward dad's adding smart-home locks, but this one is really for anyone looking to keep their gadgets sleek and minimal. In fact, Level Touch hides all the parts inside its deadbolt, so no one will even know it's a smart lock.
Touch gets its name from the ability to tap its exterior casing to lock or unlock it when you have your paired phone nearby. In testing, I found that it performs as advertised and looks great, too. It has the same limitations as other smart locks, but it's probably the best-looking one available now.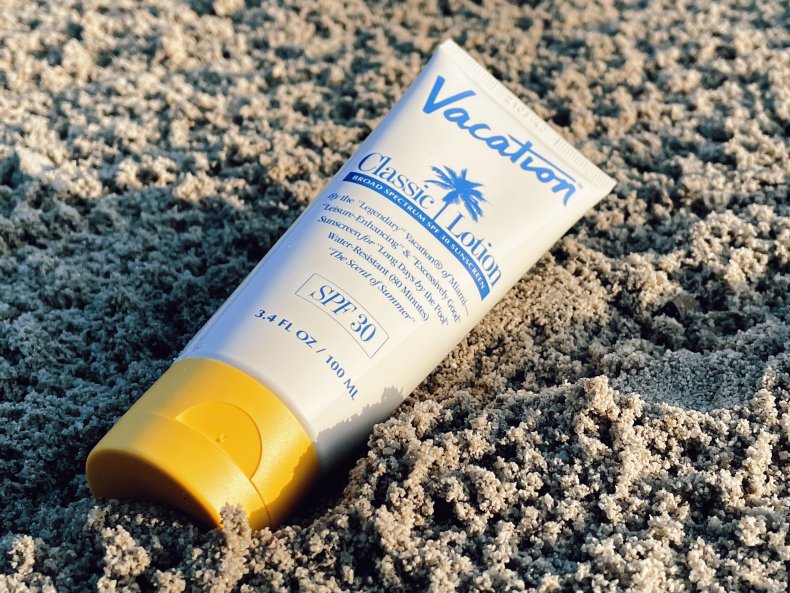 Hitting the pool or beach demands some sun protection. One option is to give dad or that recent grad a tube of Vacation. Think of this more as a time machine than a container of sunscreen. It takes that classic sunscreen lotion and modernizes it, full of hints of coconut and banana to travel back in time to 1986 through smell. Vacation claims to be the best-smelling sunscreen in the world.
I was able to test the lotion, and it doesn't feel oily or sticky. Plus, at $20, it's a cheap way to give a fun summer gift. You'll have to be the judge about whether its smell is the world's best, but it's definitely good.
Buy at Vacation.inc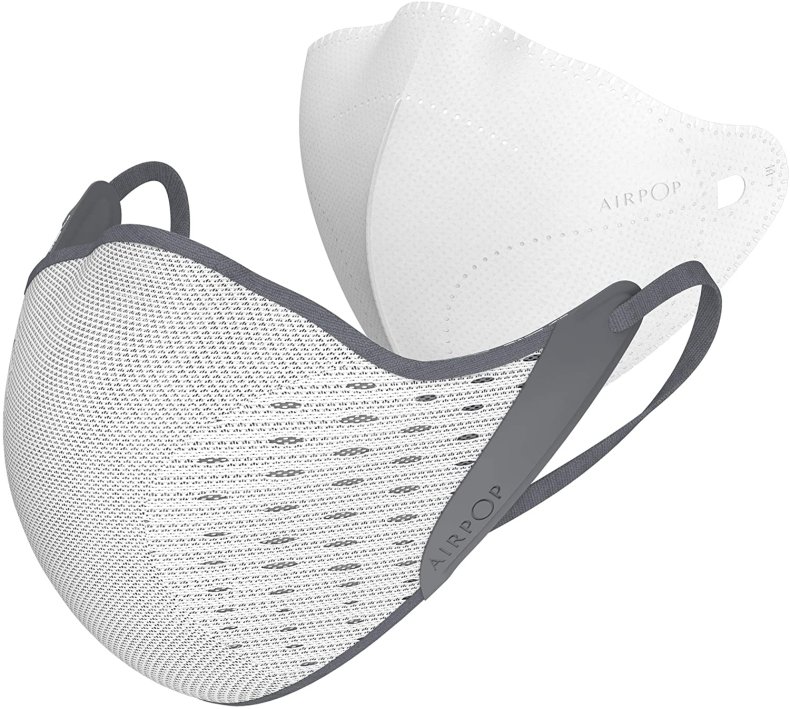 Hopefully, mask-wearing season is coming to a close. But, for those who want the latest and great for various reasons, there is Airpop Active. This mask features an outer shell along with inside replaceable filters. As its name implies, it's great for outdoor physical activity. I went running with it and can confirm it does feel like it provides more airflow than other masks while still having a protective rubber seal. Airpop also has its Halo mask, which is just like the Active but includes a Bluetooth sensor to report back to an app about your breathing and the filter's status.
Buy at Amazon.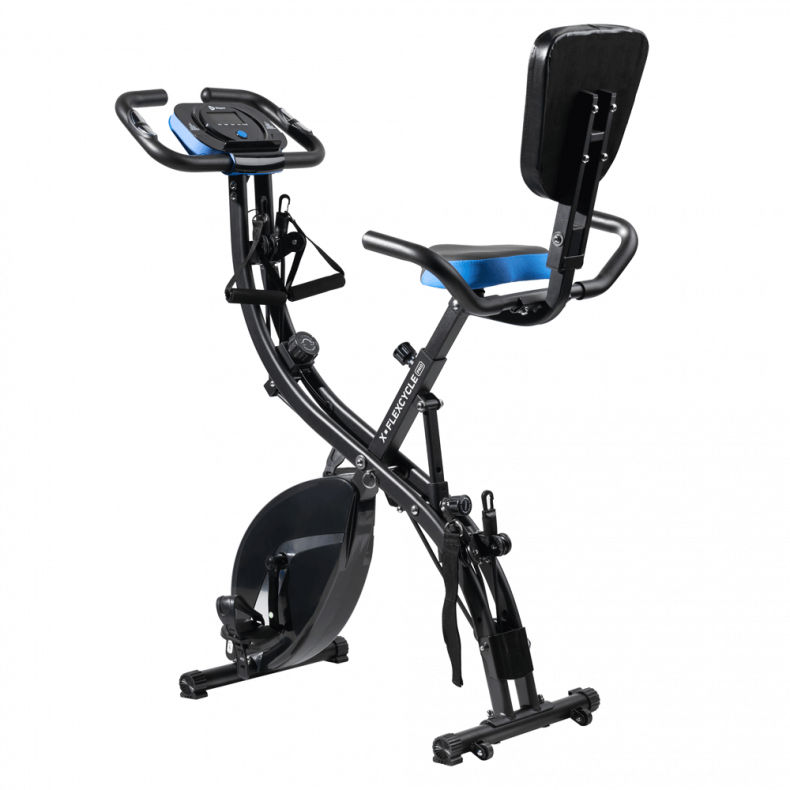 Dad bod? It may be acceptable, but getting into shape isn't a bad choice, either. This Lifepro X-FlexCycle Pro is a minimal option for when space is at a premium. It can fold up to 16 inches wide and 51 inches tall and weighs just 43 pounds.
In terms of cycling, it features eight levels of magnetic resistance that should be whisper quiet. The seat has three different adjustable angles. There are also handle sensors for tracking heart rate on the LCD screen. It's a perfect option for a low-cost full workout machine.
Buy at Lifepro.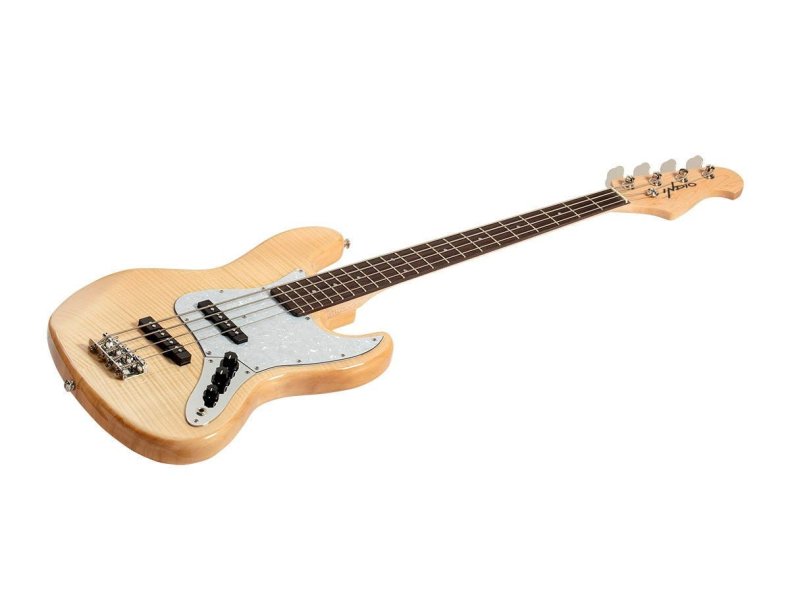 The Indio Jamm is a perfect beginner bass guitar. Whether you just want to keep costs down or you're just exploring how interested you are in learning a new instrument, this bass should do the job. In my testing, the quality, fit and finish have been more than decent for an instrument in the $140 range. The jazz-style guitar has two pickups, a maple neck and plenty of personality. If that's not enough, it also comes with a case to haul it around.
Buy at Monoprice.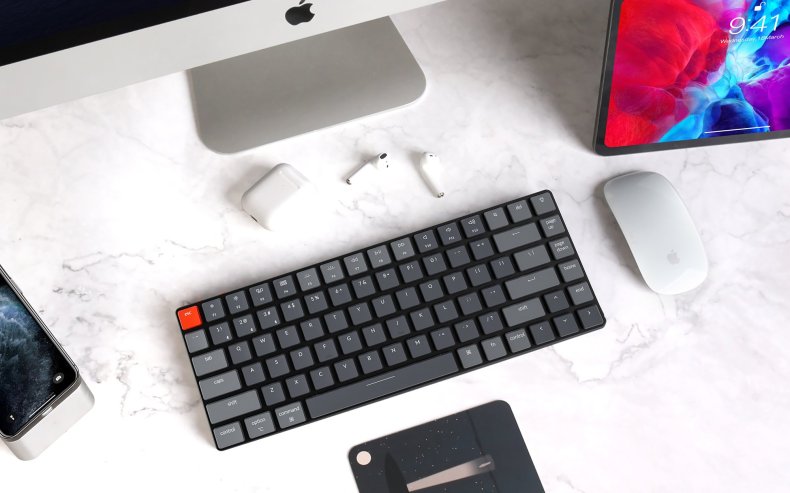 Keychron is a brand that has been perfecting modern mechanical keyboards over the years. The cornerstone of its products is that they work with Windows, Macs and pretty much any Bluetooth device. There are lots of different Keychron keyboard variations, and this K3 is one of the latest. Its defining feature is its slim profile.
Mechanical keyboards have been unapologetically bulky in the past; their appeal is the deep travel and clacky sound. The K3 trims the fat and is a much shallower typing device. I love the slim design, and in person, it looks and feels pretty similar to Apple's Magic Keyboard. As a bit of fun, the white or RGB backlight options can perform different light shows as you type.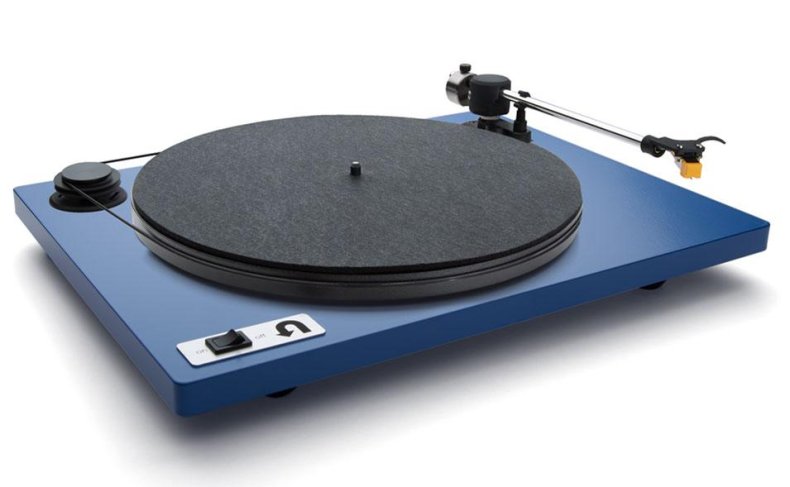 Buying a turntable and a collection of vinyl records is one way to help you slow down and enjoy the sound of music. Holding an album in your hands and then needing to turn it over after four or five songs keeps you engaged and actively listening. This U-Turn Orbit Basic Turntable is a perfect way to start without sinking a ton of money into the hobby.
U-Turn makes some of the best-looking turntables, plus it builds them in the U.S., has a 30-day money-back guarantee and a three-year warranty on its products. This one comes with an Audio-Technica cartridge and supports both 33 and 45 RPM speeds. I've owned one of their record players for years, and it has been flawless.
Buy at U-Turn.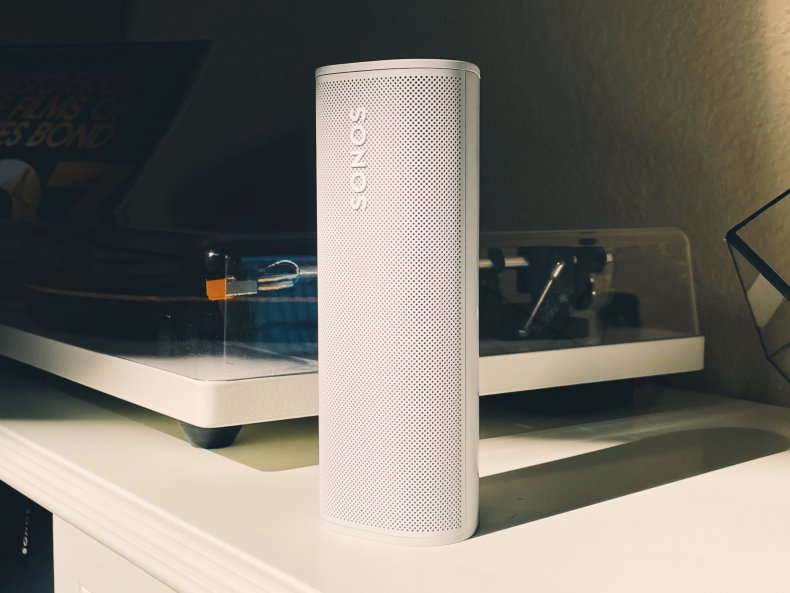 This is the portable Bluetooth speaker you want—even if you don't know it yet. It has modern conveniences such as wireless charging and can be used through Wi-Fi or Bluetooth connections. Best of all, its sound defies its small size and is great in a bedroom, backyard or at the pool. If you do take the Roam out adventuring, it's drop and water-resistant, so it should be able to survive no matter how you choose to use it.
Buy at Sonos.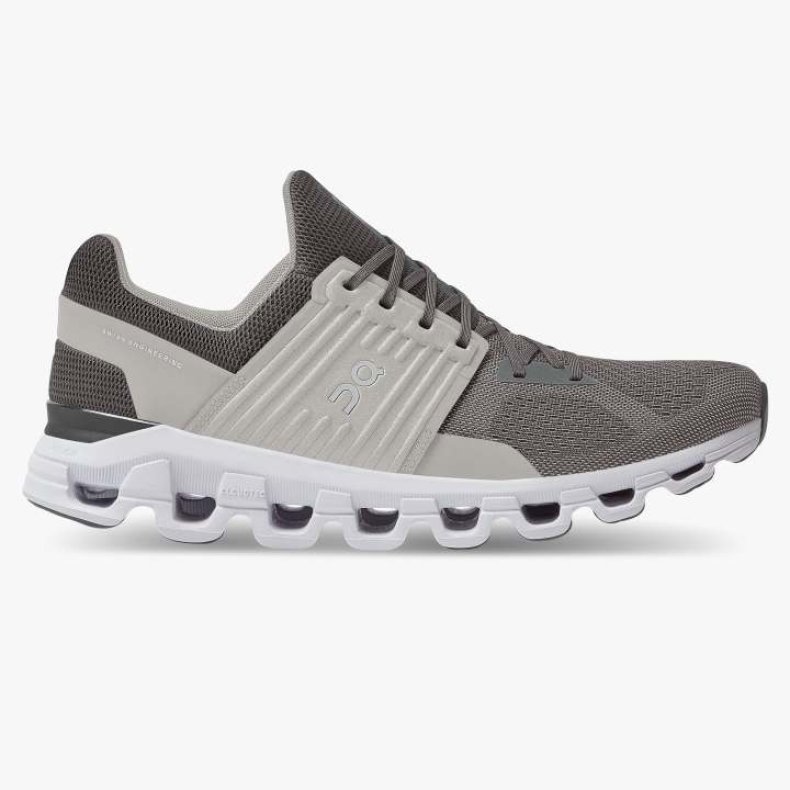 It's easy to see On shoes coming. They have a distinct appearance, making the person look like they're walking on little clouds. One of its latest running shoes is the Cloudswift, which is made for urban runners. The shoes feature CloudTec in Helion superfoam for increased forefoot cushioning and bigger surface areas in the rear to dampen heel strikes. The rocker outsole is optimized for a natural rolling motion leading to more power and speed.
These are on the firmer side and are definitely meant for days when speed work is the goal. The single-piece upper secures the foot in a cushy but breathable mesh material. Overall, these are solid shoes to add to your rotation of other running shoes to help increase your speed.
Buy at On.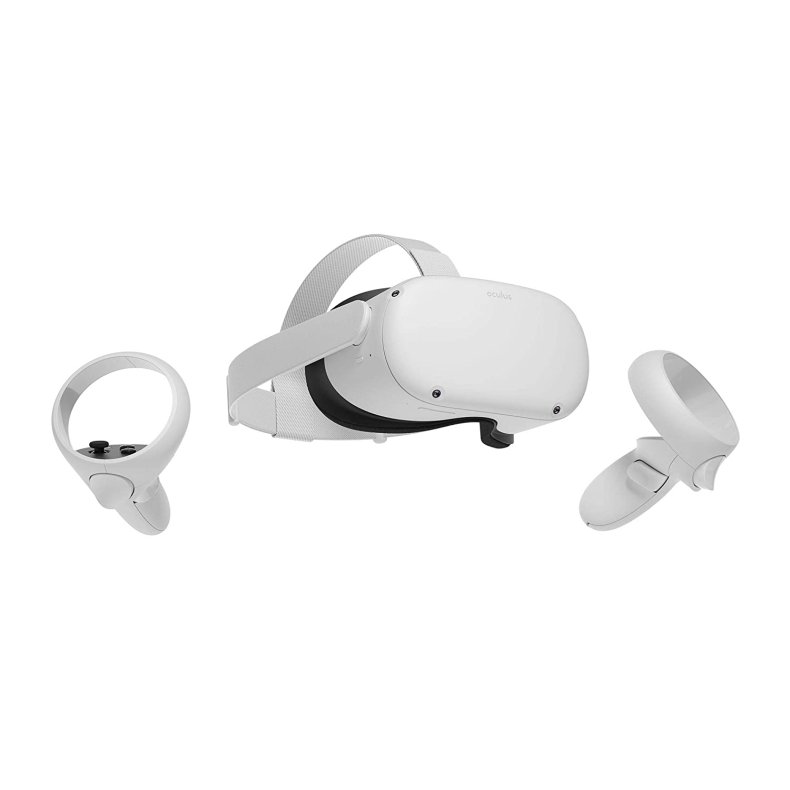 The Quest 2 is the ultimate gaming console in a lot of ways. Instead of someone just mindlessly sitting in front of a TV, putting on a virtual reality headset means full engagement from the wearer to conquer activities of all kinds. There are the typical shooting games, sure, but some of its most fun apps are the fitness and exercise ones.
Take Beat Saber, for example. Its dynamic shape-hitting bursts mean that your heart rate naturally rises to keep up with the music-backed flow. There are also apps that can work with stationary bikes or rowing machines to add another layer of dimension by putting you into the ocean or a bike trail.
Buy at Oculus.
Newsweek may earn a commission from links on this page, but we only recommend products we back. We participate in various affiliate marketing programs, which means we may get paid commissions on editorially chosen products purchased through our links to retailer sites.