21 Standout Whiskeys, Vodkas and Tequilas You Must Try in 2021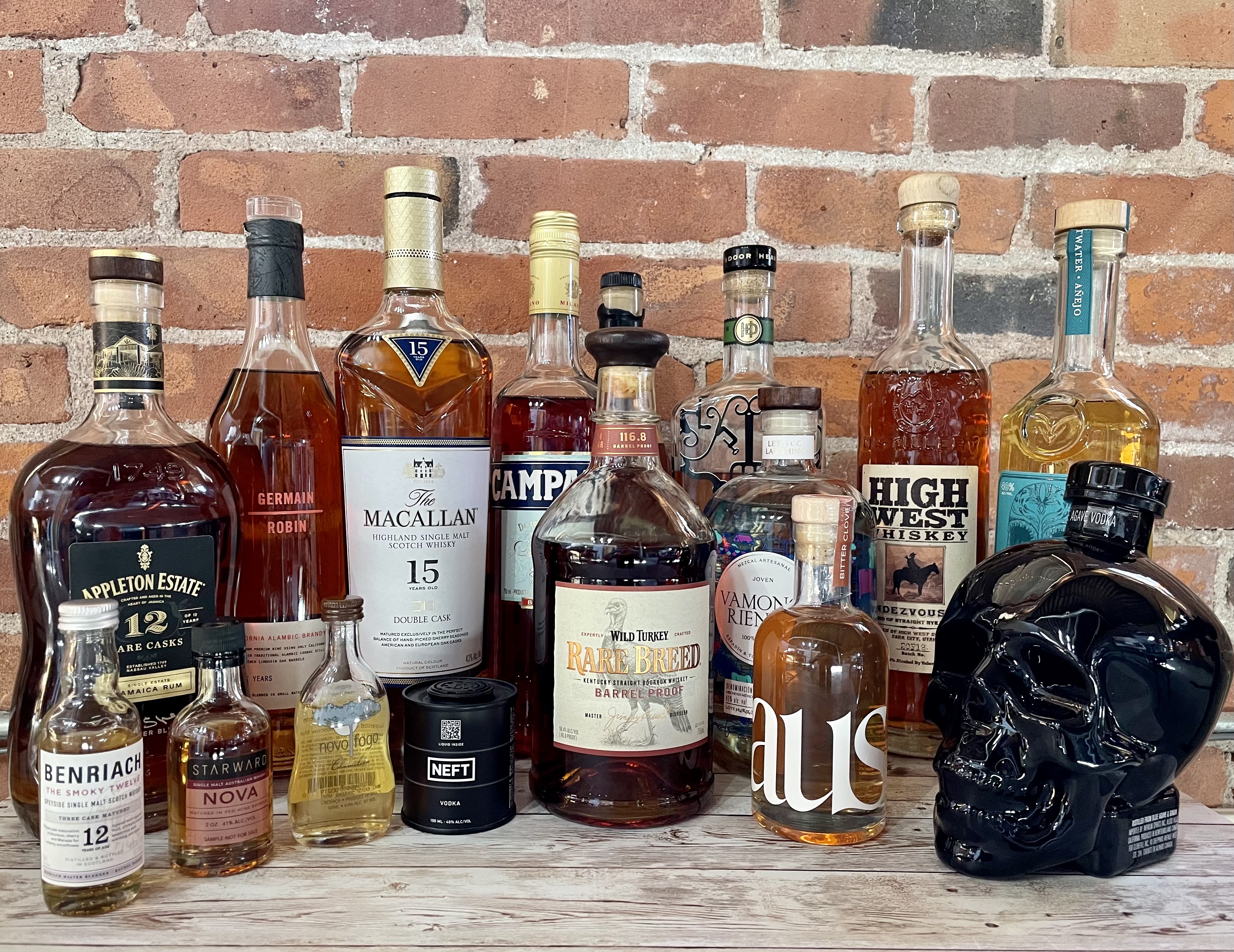 If you are looking to build out your home bar or switch up your standard drink with something new and exciting to sip or build into a cocktail, these are the essential liquors that you need to check out in 2021.
From delicious bourbons, rums and whisky to tequila, mezcal, vodka and aperitifs, I've done the hard work of sampling spirits to unearth new favorites and fun additions to your home bar.
Whether you are simply trying to add some variation to your favorites or make sure you're ready to host an outdoor event as it warms up, you can find something fun and tasty on this list.
You can buy these online to ship to you through ReserveBar or choose same-day delivery options through Drizzly and Minibar Delivery.
Pricing may vary based on location and availability. For specific releases, double-check the packaging or enjoy the next release in the series.
Continue reading to check out some of our new favorite liquors for 2021. Use this as a starting point to build out your home bar or expand your flavor profile.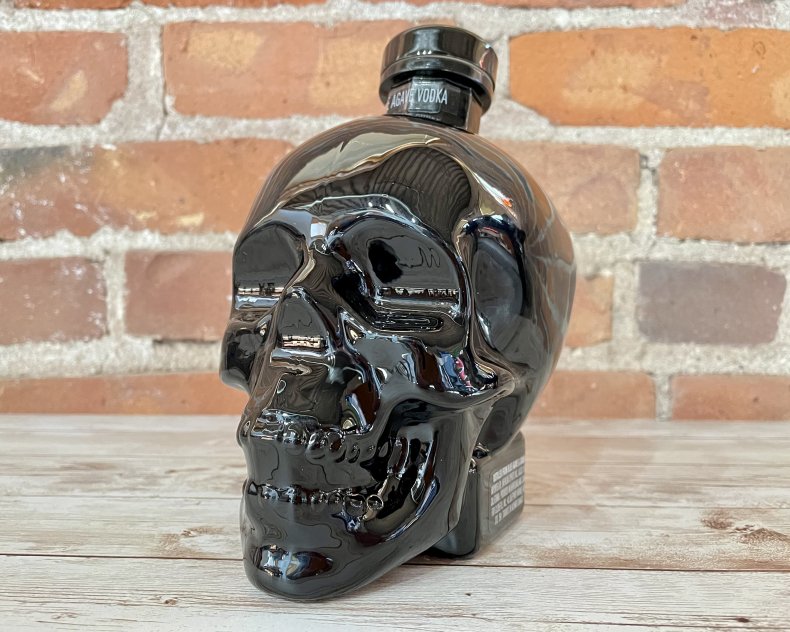 The Crystal Head Vodka Onyx bottle is an eye-catcher, but it's not overplaying its hand. This vodka is made from Blue Weber Agave, which results in a sweeter taste than most vodka I've sampled. The combination of pepper and fruit plays directly into what I love in most of my spirits and wines. Crystal Head Onyx offers a wonderful sipping experience or a fun base for cocktails that brings a sweet flavor along.
Buy at Reserve Bar and Drizzly.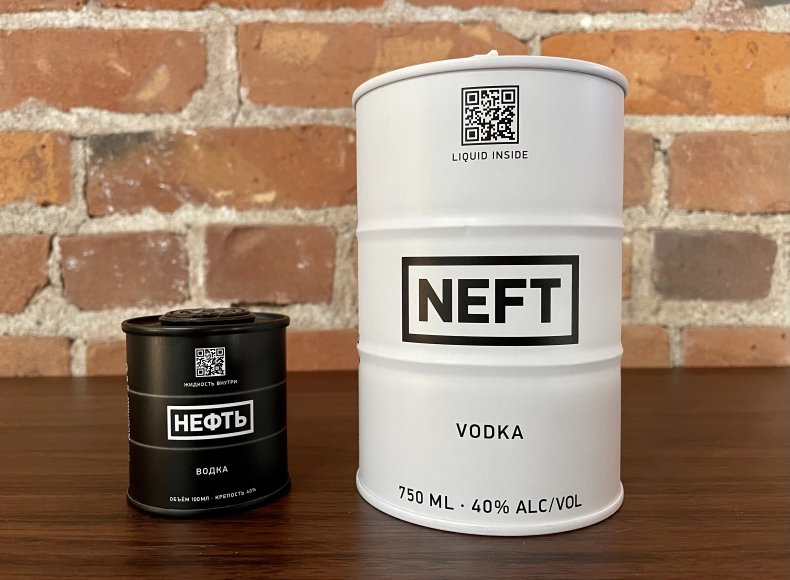 Neft Vodka comes in an incredibly fun barrel, which is great to look at on a shelf and also incredibly portable—so you can easily take it to a backyard party this summer. I like the clean, smooth taste of Neft, which makes it great for sipping. If you chill the barrel container, it stays cold for quite a while. It's also a wonderful start for a vodka martini.
Buy at Reserve Bar and Drizzly.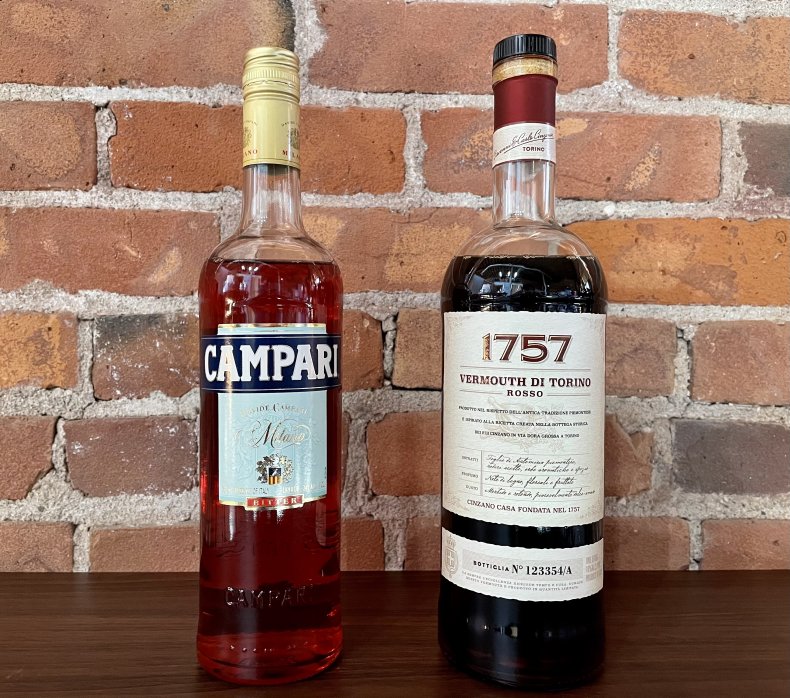 Making an aperitif with what you have in your bar is essential. When it comes to building a classic Negroni, the Campari Milano and 1757 Vermouth di Torino are a perfect pairing. All you need to bring to this party is a gin and an orange. Mix equal parts with ice in a rocks glass and stir for about 15 seconds. This combination of bitter and sweet is a great predinner drink or a fun summer cocktail.
Buy at Reserve Bar, Drizzly and Minibar.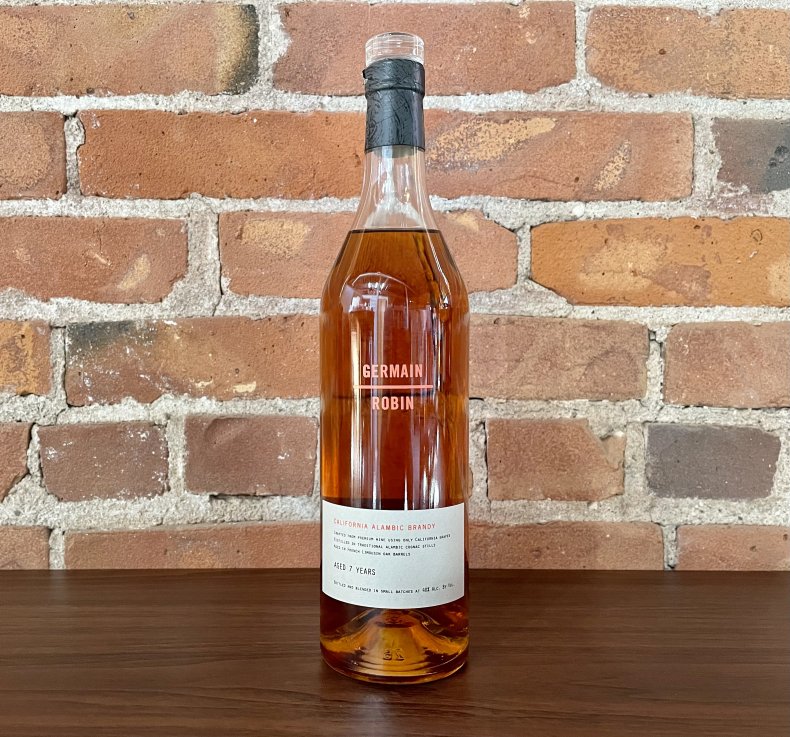 The Germain-Robin is a California alembic brandy that is rich with cherry, floral and citrus flavors. It finishes with just the right touch of bitterness. It's a wonderful after-dinner drink to have in your bar. While you can mix this brandy, it's flavorful and stands alone very well.
Buy at Drizzly.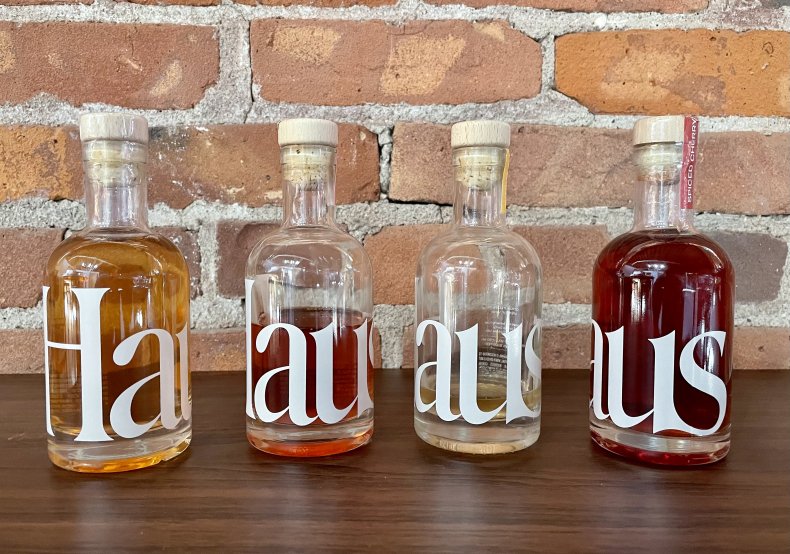 Haus is a fun, ready-to-drink aperitif that sits in between wine and liquor in flavor and strength. If you want something easy to grab and packed full of fun flavors, look no further than Haus. I'm a huge fan of the Citrus Flower flavor, which is bright, sweet and refreshing. Sip it by itself or build it out with prosecco or club soda. The Rose Rosé is a berry-forward summer sipper. With natural ingredients and less refined sugars, you might also just avoid a bigger hangover the next day.
Buy at Haus.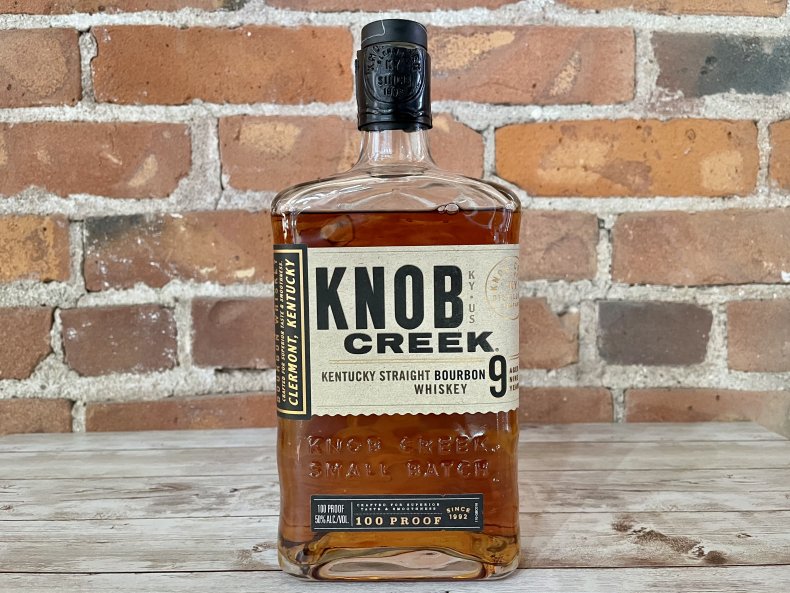 The Knob Creek 9 Year Bourbon Whiskey is an excellent choice if you're looking for something to rotate in as a staple in your bar. With a delightful mix of oaky vanilla and caramel and a warm semi-spicy finish, Knob Creek hits all the right notes. It's mild-mannered enough that you can use it as a great entry point to bourbon for a friend, and at around $35 a bottle, you won't mind sharing.
Buy at Reserve Bar, Drizzly and Minibar.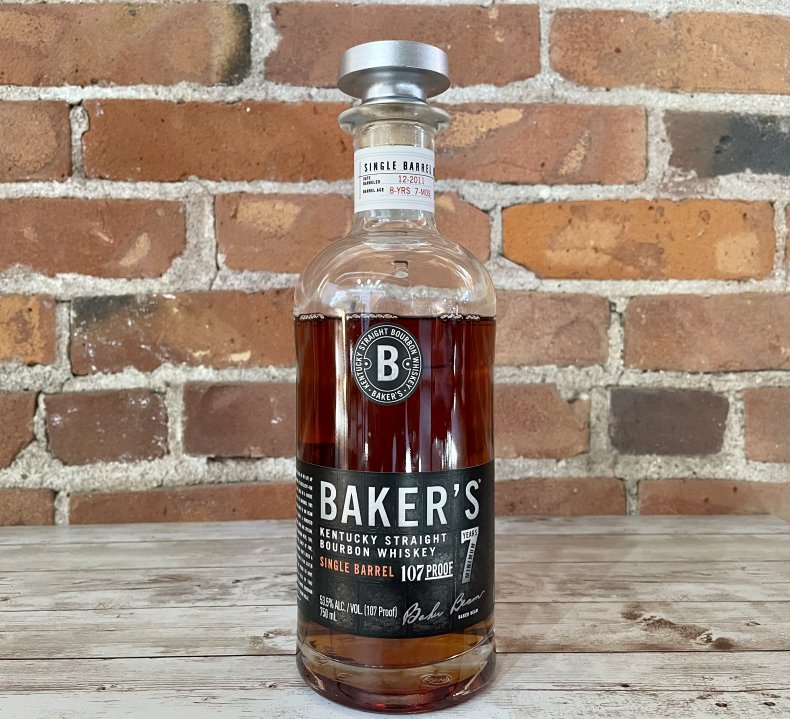 Each bottle of Baker's Single Barrel Bourbon delivers a different taste, thanks to the weather where the barrel was aged and other factors. There's no mixing to meet a specific taste profile here. It's aged for a minimum of seven years. (The exact age is on each bottle.) Sipping reveals a wonderous mix of burnt caramel, vanilla and spice. The finish is warm, with notes of oak and a return of the nutty scent that you get on the first pour. I enjoy it neat, but it also builds a boisterous boulevardier.
Buy at Reserve Bar and Drizzly.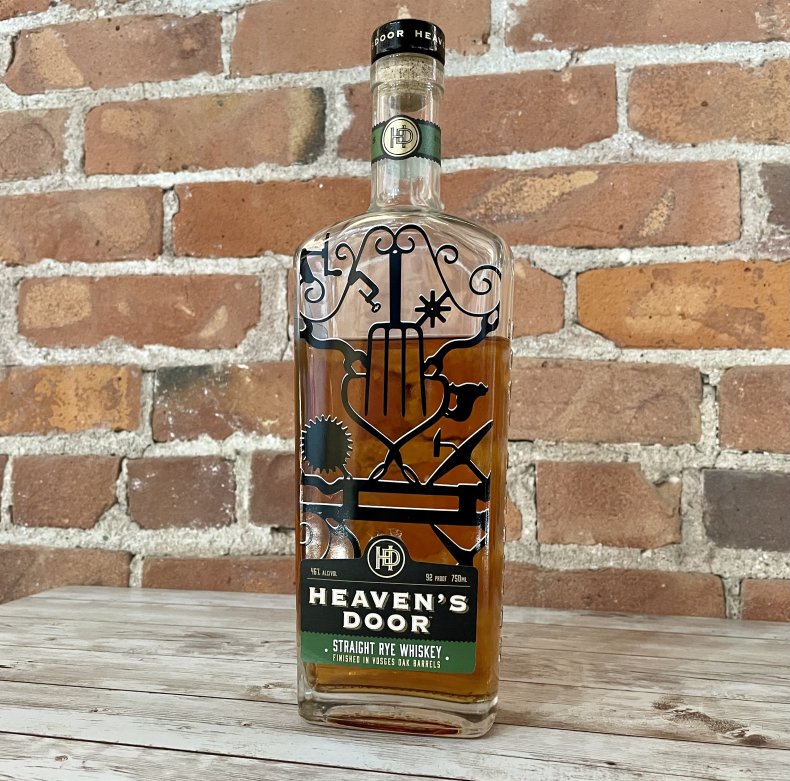 Heaven's Door Rye Bourbon is from a partnership with Bob Dylan, and even without his name, this rye would stand out. Heaven's Door Rye is finished in Vosges cigar barrels, which is an amazing flavor profile. While many rye bourbons finish hot, Heaven's Door orchestrates a tantalizing shift from heat to sweet for a standout finish.
Buy at Reserve Bar, Drizzly and Minibar.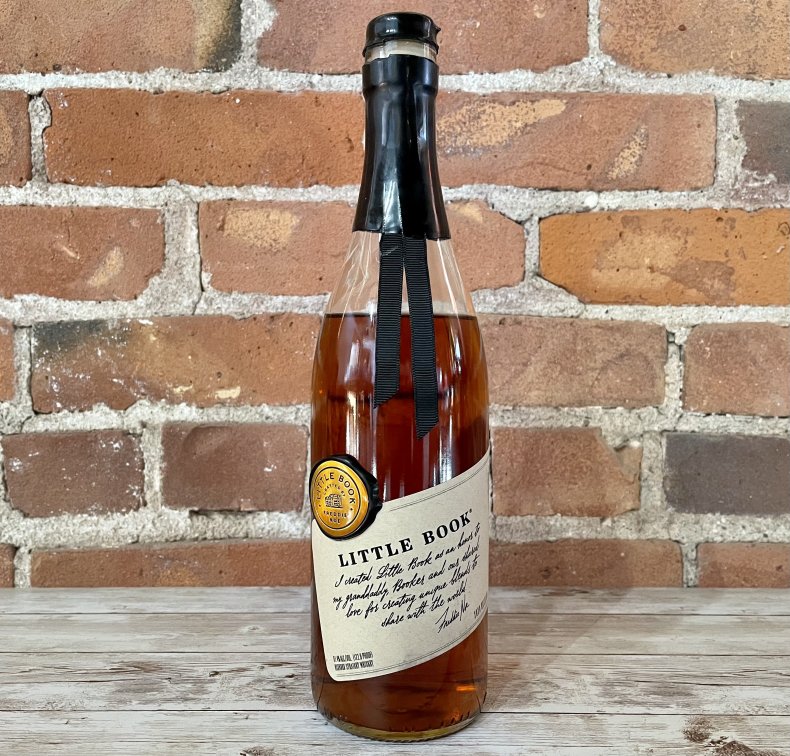 Little Book Chapter 4 "Lessons Honored" is one of the best bourbons I've tasted. The sip starts with a pleasing spice and sugar taste, and builds quickly into the perfect amount of heat and cinnamon. Too often, bourbon finishes with an over-the-top or high-proof heat, but Little Book Chapter 4 builds perfectly and leaves a dry peppery and cinnamon finish that is perfect.
Buy at Drizzly and Minibar.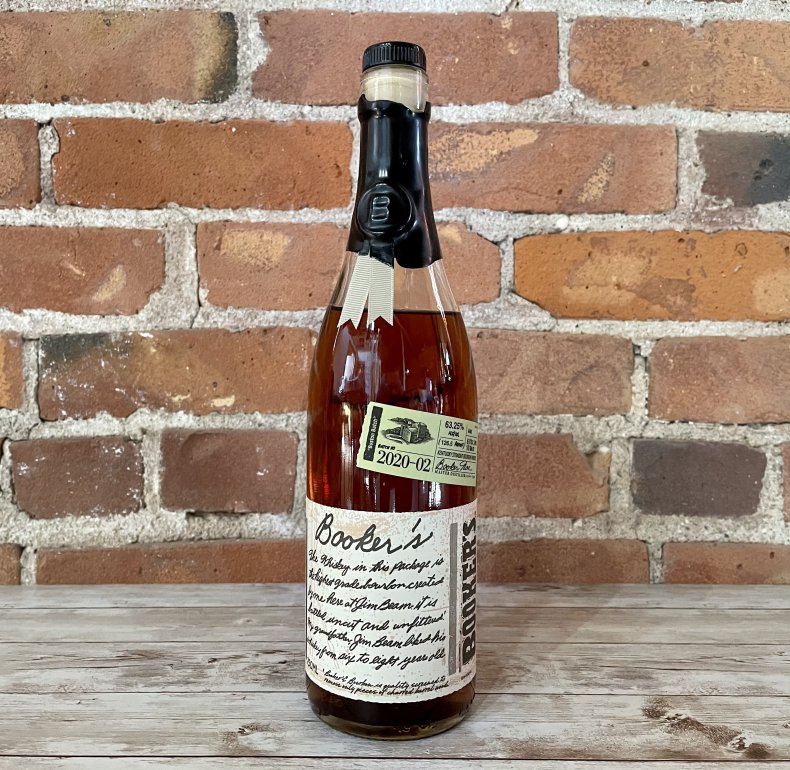 Booker's Bourbon Boston Batch is a part of Booker's 2020 collection and named after the city where Booker Noe started his distilling career. With an aroma of baking spices and vanilla, it's inviting from the first whiff. Spice, oak and vanilla dominate the taste with a finish that brings in bold heat. Pour this neat and carve out time to enjoy the moment.
Buy at Reserve Bar and Drizzly.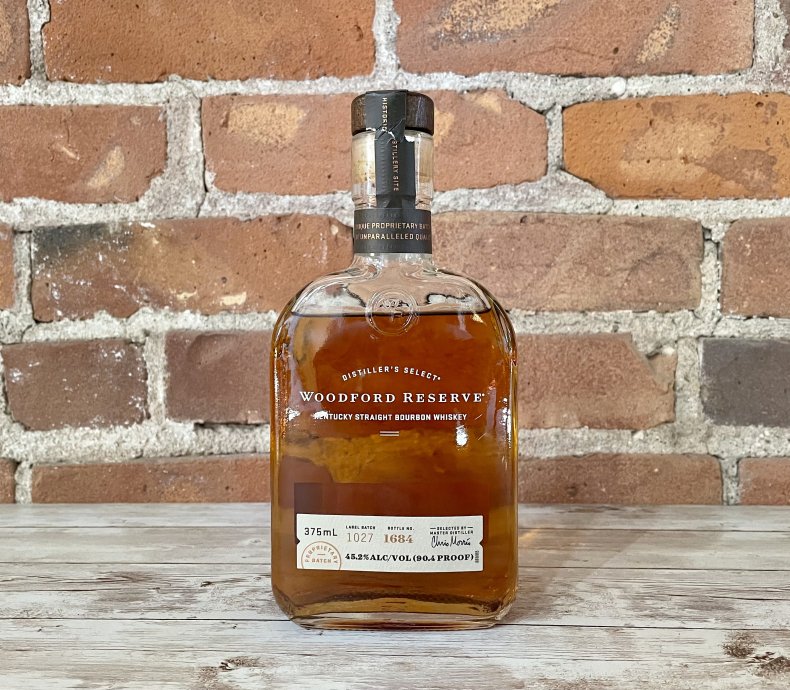 Woodford Reserve is a classic name in bourbon, and the Distiller's Select brings a familiar and delicious scent and taste to the table. Its nose starts on honey and vanilla, but you may notice some orange in there, as well. It's an easy sipping bourbon, with the same flavors carrying over and joining rye and oak. The finish is a low burn that lingers in just the right way. Sip this neat or as the base to a classic bourbon cocktail.
Buy at Caskers, Reserve Bar, Drizzly and Minibar.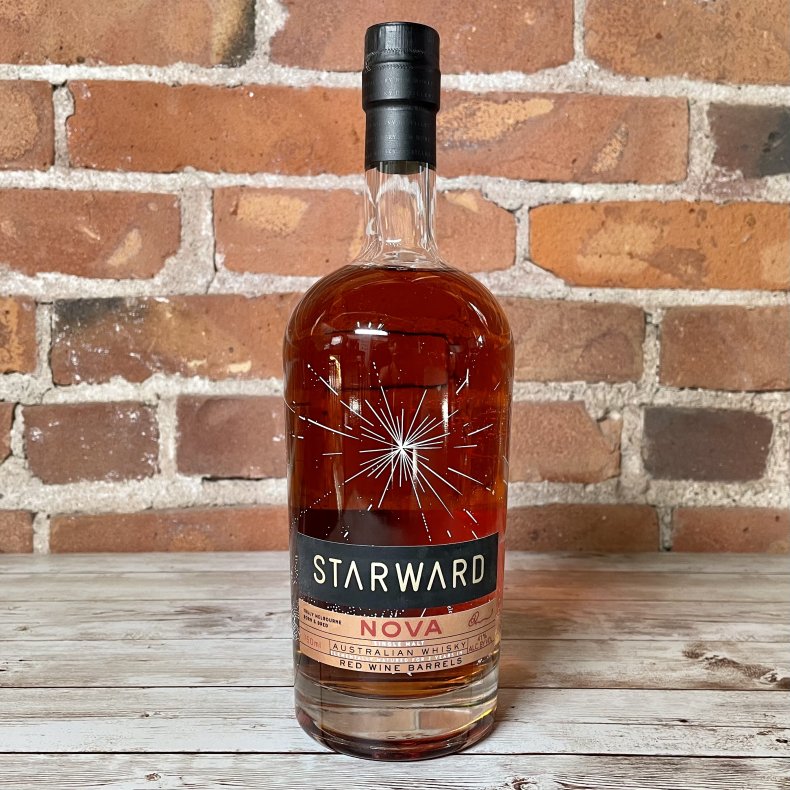 Starward Nova is a single malt Australian whiskey that is finished in red-wine barrels for two years. These barrels were not charred and previously held locally made wine, bringing flavors from the wine and the oak into play. There's a hint of smoke on the nose. It's an exceptionally smooth whiskey that delivers a peppery taste that mixes with citrus; I could also taste red berries, likely from the wine barrels. The Starward Nova is a delightful addition to sip neat or to build out a wonderful cocktail.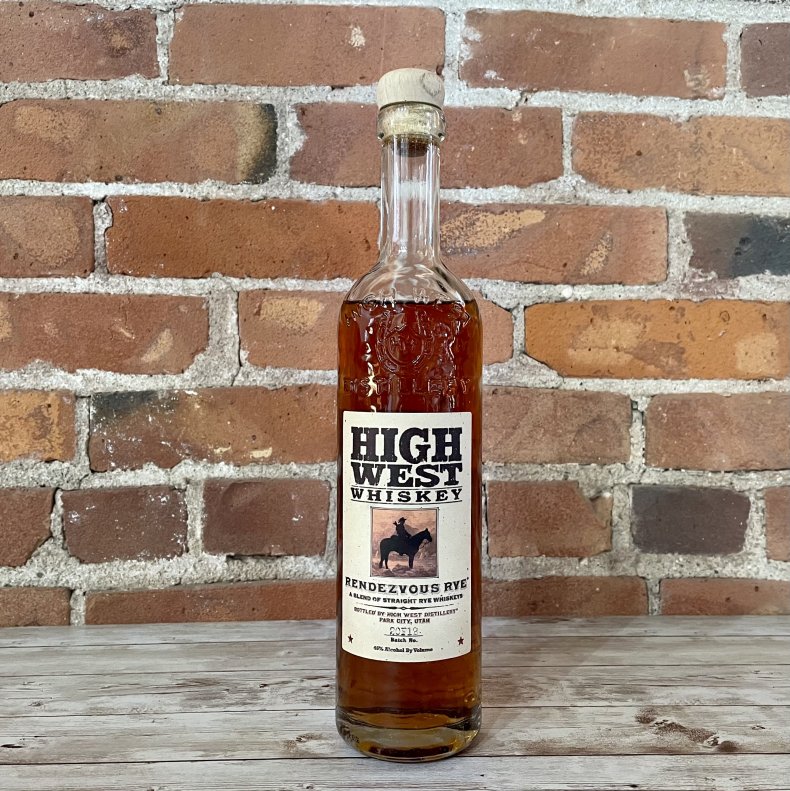 I became a fan of High West after a friend recommended their Campfire Whiskey, and their American Prairie has been a staple in my bar. The High West Rendezvous Rye lived up to the reputation with a delectable nose that combines caramel and vanilla with a preview of heat. Burnt sugar and a rye spiciness come with the first sip and lead into a burnt-wood flavor that transitions into the finish. This is a stellar value for rye whiskey.
Buy at Reserve Bar, Drizzly and Minibar.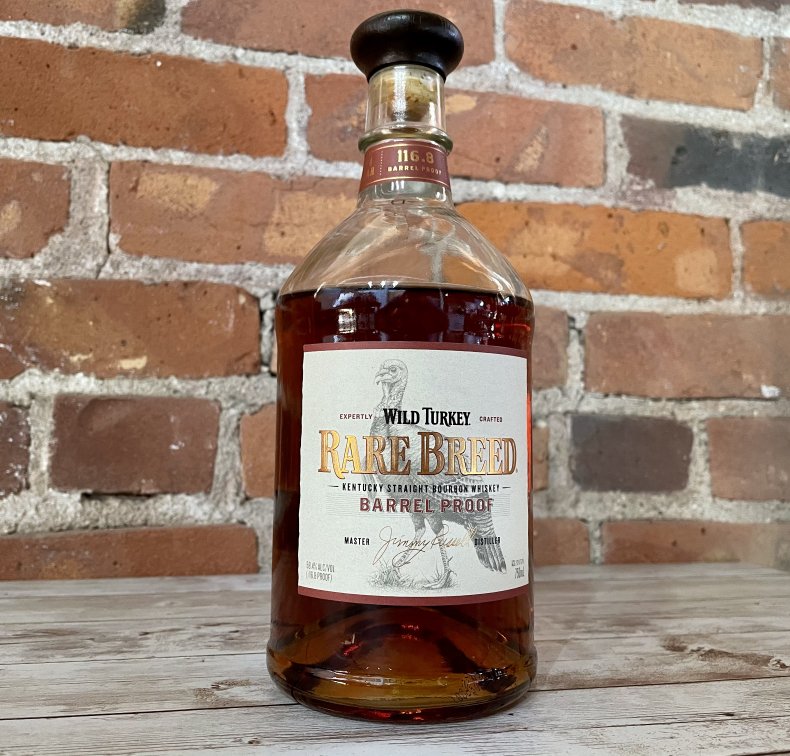 The Wild Turkey Rare Breed is a barrel-proof bourbon designated by the alcohol volume shown on the bottle. I tested the 116.8 Proof Rare Breed. The flavor profile varies from release to release, so you should pay attention to the proof on the bottle to know what taste to expect. I enjoyed the vanilla and oak on the nose that are also joined by a bit of caramelized sugar. The oak carries over blending fruit and spice before a long finish that fades to sweet with cocoa and spice.
Buy at Reserve Bar, Drizzly and Minibar.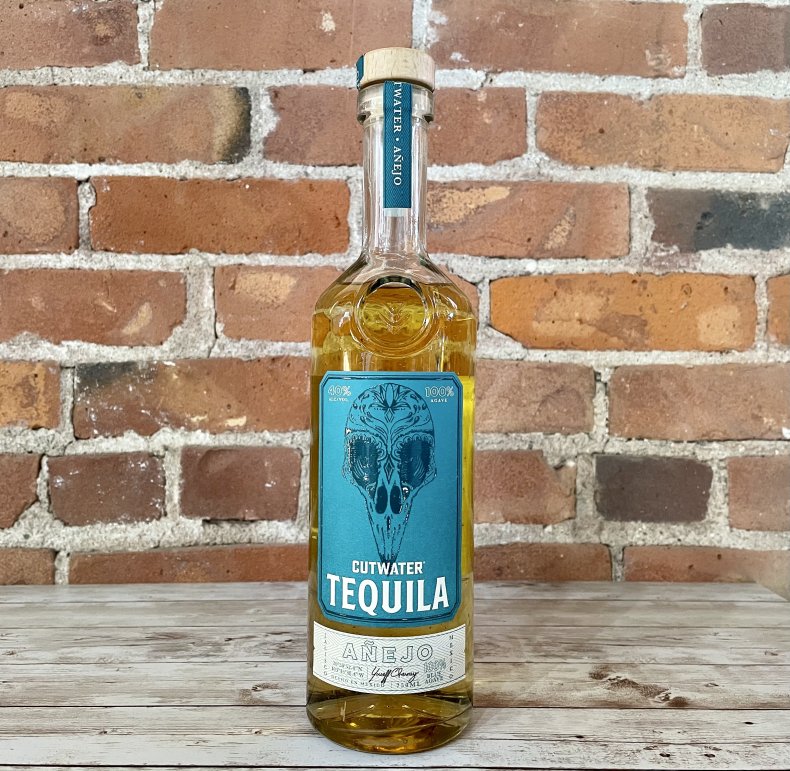 Cutwater Tequila Añejo is produced in Jalisco and then finished for a year in Cutwater whiskey barrels shipped down to Mexico. The nose has a typical peppery agave smell. The whiskey barrel finish adds in flavors of oak and vanilla hints to the agave and black pepper taste you expect. It's wonderful for sipping neat. Or use it to craft a delicious tequila cocktail or margarita.
Buy at Drizzly and Old Town Tequila.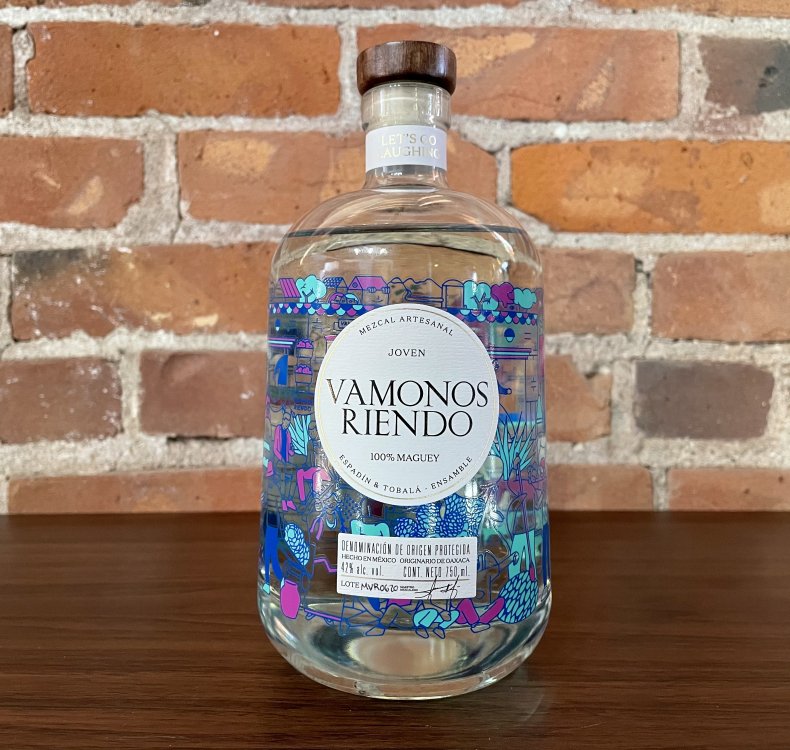 Vamonos Riendo Mezcal is excellent, with floral notes and just a touch of smoke on the nose. The taste is an intricate mix of oranges and citrus with sweet vanilla that accompanies a soft smokiness to complete the taste. It's not going to bring a campfire to your mouth as some mezcals can. I found the mix stunning for sipping and a great entry point into mezcal if you want to introduce friends. That is, if you're willing to share.
Buy at Reserve Bar.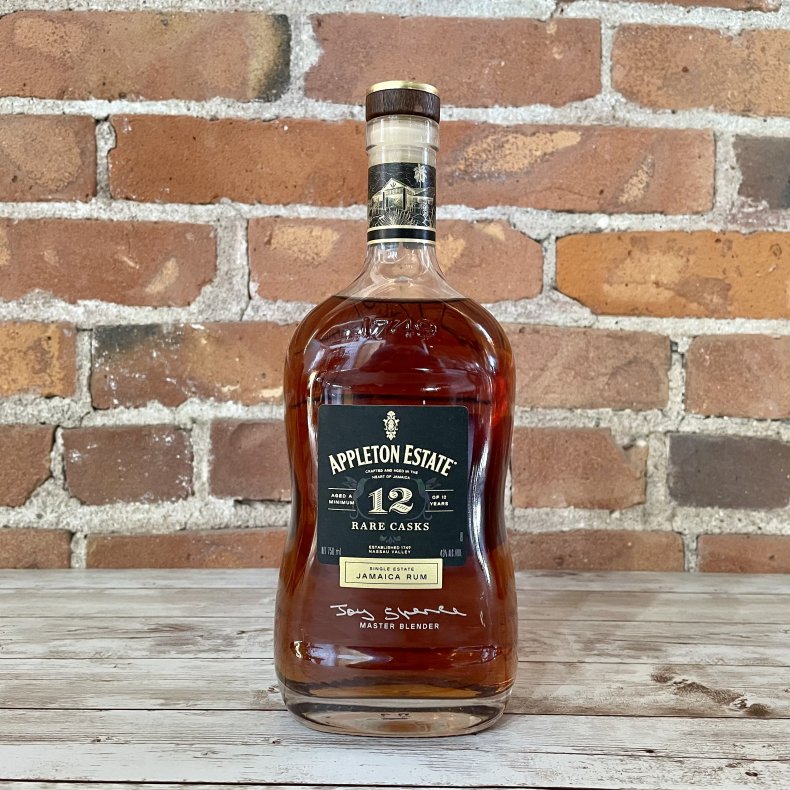 While it doesn't seem to get as much attention as other spirits these days, there is a place on your liquor shelf for an excellent rum. The Appleton Estates Rare Casks 12 Year Old brings a bit of the funk you want in a good rum and wraps it up in a mix of hazelnut, spice, vanilla and chocolate. This is a great rum to sip or make a simple cocktail that lets the flavor shine. The 12 Year Old Blue Mountain Serve is 2 ounces of Rare Casks and lightly muddled coffee beans. Crack, but don't grind, about 12 coffee beans, stir with rum over ice and then strain into an old-fashioned glass over a large ice cube.
Buy at Reserve Bar and Drizzly.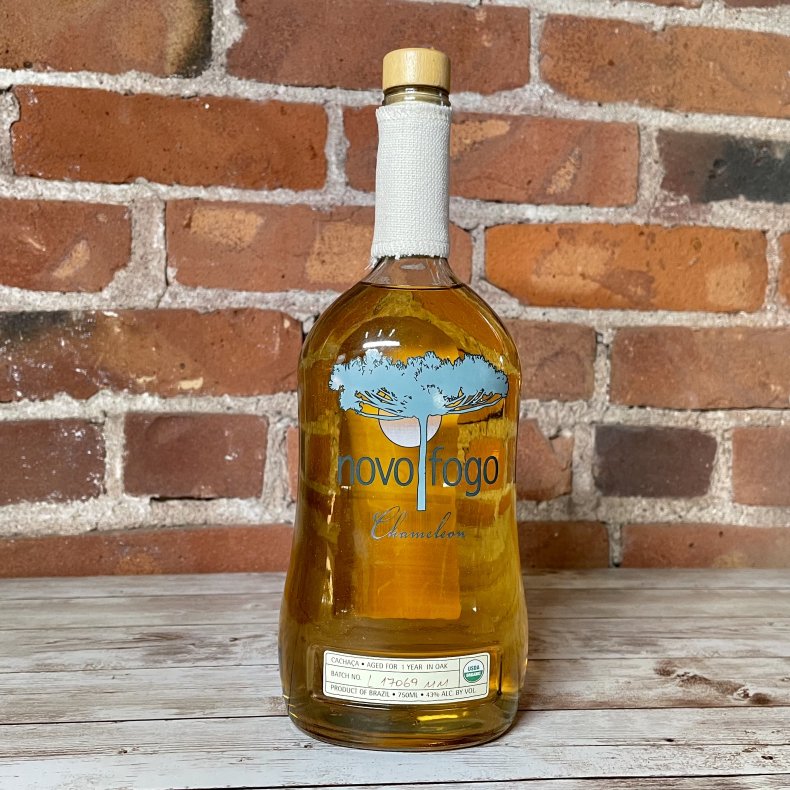 Novo Fogo Chameleon combines their Silver Cachaça with the Barrel-Aged edition to bring together a fun, funky floral flavor that melds sweet and spicy in a playful combination. Novo Fogo cachaça is a fun spirit that you can use to deliver a surprising and funky twist on many classic cocktails. The Chameleon is a great option if you're looking to test this spirit out.
Buy at Wine Online Delivery.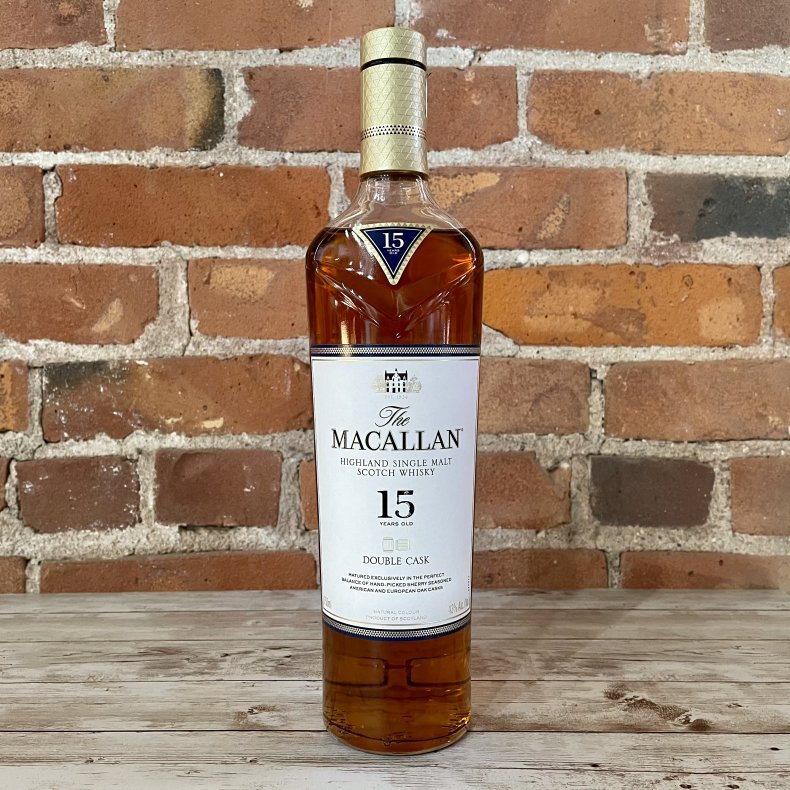 The Sherry cask finish on The Macallan 15 Double Cask comes through brilliantly with ginger and orange on the nose. This is a very creamy single malt with marmalade and cinnamon flavors that turn to woody and vanilla on the finish. I'm a big fan of sherry cask whisky, and The Macallan Double Cask 15 Year Old stands out.
Buy at Reserve Bar and Drizzly.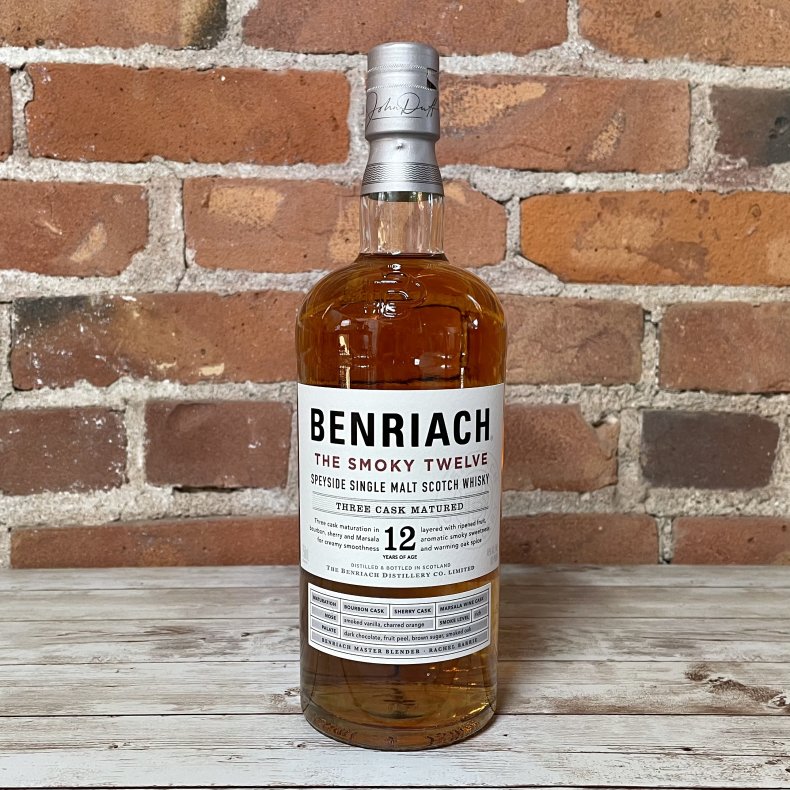 Benriach The Smoky Twelve is a peaty whisky from Speyside that matures in ex-bourbon, ex-sherry and ex-marsala casks. Dried fruit and smoke on the nose lead into a complex taste that marries vanilla spice malt and dried fruit. The finish is long, with plenty of peat, but it's not too overwhelming. I enjoyed the Benriach Ten, but my heart lives with The Smoky Twelve.
Buy at Reserve Bar and Drizzly.
Newsweek may earn a commission from links on this page, but we only recommend products we back. We participate in various affiliate marketing programs, which means we may get paid commissions on editorially chosen products purchased through our links to retailer sites.