21,600 Evacuated From Afghanistan as Deadline Nears, Number of Americans Left Uncertain
Army Major General William Taylor announced at a Tuesday press conference at the Pentagon that over the past 24 hours, approximately 21,600 people were evacuated from Afghanistan. Taylor declared it the U.S.' "best departure results since evacuation operations began."
In that time, 12,700 people left via U.S. military aircraft, and 8,900 were evacuated by partner aircraft. Taylor said the military and partner aircraft operators are working "around the clock," with a plane leaving Kabul about every 45 minutes.
Pentagon Press Secretary John F. Kirby followed Taylor's announcement by stating "there's been no change" and that the U.S. remains set on completing evacuations by the August 31 deadline. He said any Americans who want out of the country will be evacuated but did not provide a specific figure of the number of U.S. citizens left, beyond a "few thousand."
"We remain committed to getting any and all Americans that want to leave to get them out, and we still believe, certainly now that we have been able to increase the capacity and the flow, that we have the ability to get that done by the end of the month," Kirby said.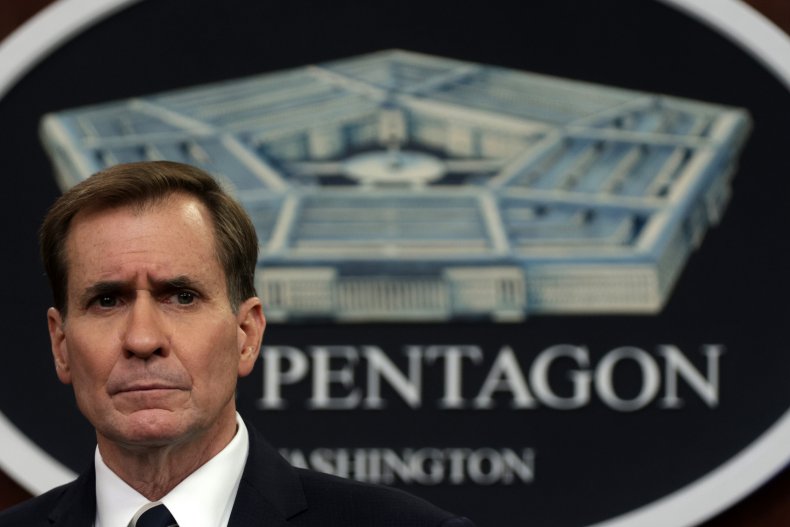 When pressed about why the Pentagon could not give further detail on the "several thousand" Americans evacuated, Kirby said the "number literally changes by the hour" and that estimated figures may not be accurate because Americans traveling abroad do not need to disclose their travel status to the U.S. State Department.
Getting Americans out of the country as well as "vulnerable Afghans" and "as many of our SIV (special immigrant visa) applicants who we can get to the airport and get out as fast as possible" stands as the priority, Kirby said. However, he added that agency is mindful of the "challenges of time and space" and would continue to work to sustain and expand its current evacuation capacity.
U.S. operations to ensure safe passage have not currently extended beyond Kabul's airport, Kirby said, but the government continues to "facilitate safe passage."
This commitment comes amid reports that the Taliban were stopping Afghan nationals from reaching the airports. Today, Taliban spokesman Zabihullah Mujahid said, "We are asking the Americans: Please change your policy and don't encourage Afghans to leave." The Taliban continues to allow foreign nationals to make their way out of the country but has stood firm on holding the Biden administration to its August 31 deadline.
"The president's direction has been to complete this evacuation and withdraw by the 31st of August. That is the direction that we are operating under, and therefore, that is driving a lot of our plans," Kirby said. If that becomes infeasible, he said that "We plan for all manner of contingencies, even as we execute the orders that we've been given and that's what we're doing right now."