23 Injured in Boston as Trolleys Collide
23 people have been injured during a Green Line train collision on Friday. Three trains collided while traveling Eastbound of each other, according to the Massachusetts Bay Transportation Authority.
A woman who witnessed the crash told local news station WHDH that she noticed a woman with injuries to her leg and another woman being lifted onto an ambulance.
Another man who was on the third train told WHDH that there weren't any warnings prior to the collision.
"All of a sudden the train just jerked forward really quickly. It was like the worst amusement park ride you can imagine," the man said.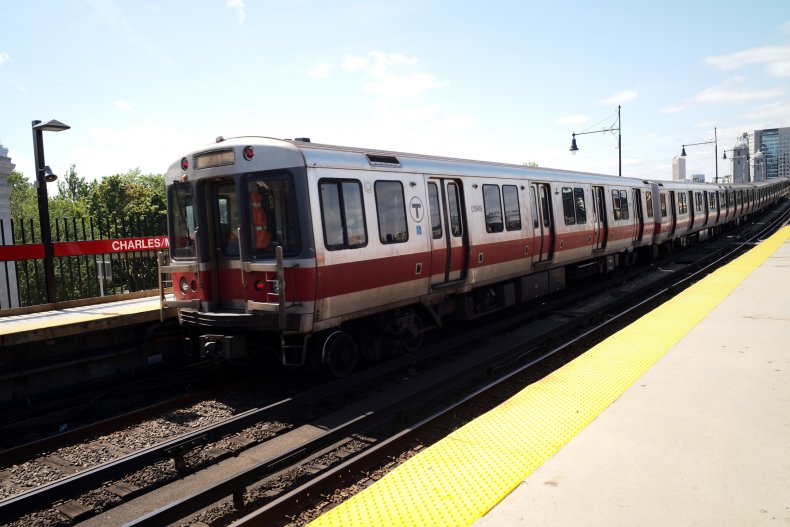 "I was luckily in the seat that was facing forward so the seat kind of caught me. I didn't fall down but everyone who was standing, people who were sitting in the seats facing the sides all ended up on the floor. People were crying after that and a lot of people went to the hospital," he added.
The man, who was visiting Boston from Nashville, Tennessee said that a woman behind him was injured as well.
"One girl hit her head so she had an ice pack on it. I think one guy sprained his wrist," he said. "The worst that I saw was the girl—I think she did something to her shoulder and she looked pretty badly beaten."
Finally, another witness commented on the condition of a woman who was exiting the train.
"So there was a woman that was coming off the train, and she had a lot of blood coming down her face," the witness said. "I had napkins, so I gave her some napkins."
This isn't the first time the Green Line train has experienced an accident of this magnitude.
In December of 1990, a Green Line crash occurred during morning rush hour. At the time, there were 40 people on board and alcohol was a factor in the crash.
One passenger, Ernest Jones, described one passenger's reaction once the crash took place.
"I was looking at the lady across from me, next thing I knew the lights went out and she was on the floor," he said to the Associated Press. "I saw one man in the back on the floor on his back, crying, obviously in agony, hurt."
Nearly every 2 hours, a person or vehicle is hit by a train, according to the National Transportation Safety Bureau. Also, there are about 5,800 train-car crashes each year in the United States, most of which occur at railroad crossings, according to the U.S. Department of Transportation.
Newsweek has reached out to the Boston Fire Department and the Massachusetts Bay Transportation Authority for comment.