22 of the Strangest Birthday Tributes to One Direction's Harry Styles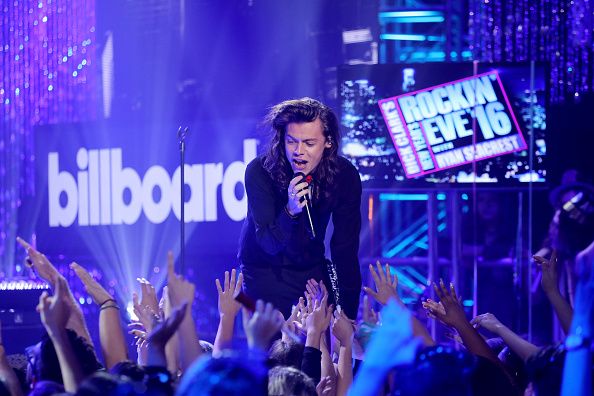 For legions of diehard, hormone-fuelled fans, One Direction's Harry Styles' birthday is akin to a religious experience, as his 22nd birthday on Monday demonstrated.
To mark his big day, here are a selection of the adoring, amusing and downright strange tributes posted on social media by his legion of loved-up fans with the hashtag #HappyBirthdayHarryStyles.
Some focused on his angelic appearance...others on the Earth-shattering importance of his birth.
Also, how Harry has transcended the usual boundaries of human existence.
Some seem to think Harry has multiple personalities.
Haters gonna hate. By posting pictures of pre-fame Harry.
Some of his fans have big business ambitions.
MTV joins in with a trippy tribute.
This person made a virtual Harry Styles calendar for their iPhone.
There is always that one person who tries to prove they're cool by bucking the trend.
A few seemed confused about his actual age.
Not forgetting the need for at least one conspiracy theory.
Is this really from his mother? Unlikely.
Who doesn't want to be known as a "soft precious pumpkin mushy princess?"
Or a "cinnamon ball."
Since when did Harry Styles land a role in a Disney movie?
Because Harry just deserves so much more attention.
It's the little things.
What better way to celebrate than with a Harry Styles, Taylor Swift mashup.
She isn't even pretending to be faithful to Harry.
Sometimes it's best to keep it simple.