22-Year-Old Allegedly Scammed Amazon Out Of $370K With Return Shipments Filled With Dirt
James Gilbert Kwarteng was arrested last Saturday for allegedly conning Amazon out of nearly $370,000 (€300,000) by sending return packages filled with dirt.
In what is being called "the biggest Amazon scam ever recorded in Europe," (the second most lucrative financial scam against Amazon in general), the 22-year-old would fill up the ordered items' boxes with dirt with the exact weight of the product, and then register the item for a return. Then he would then receive a refund from Amazon and sell the original item, according to El Español and El Diario de Mallorca.
Amazon's sales policy is to offer a refund when a customer makes a claim and sends back a package — the issue is that the company doesn't immediately open the packages it receives, according to reports outlined by El Diario de Mallorca.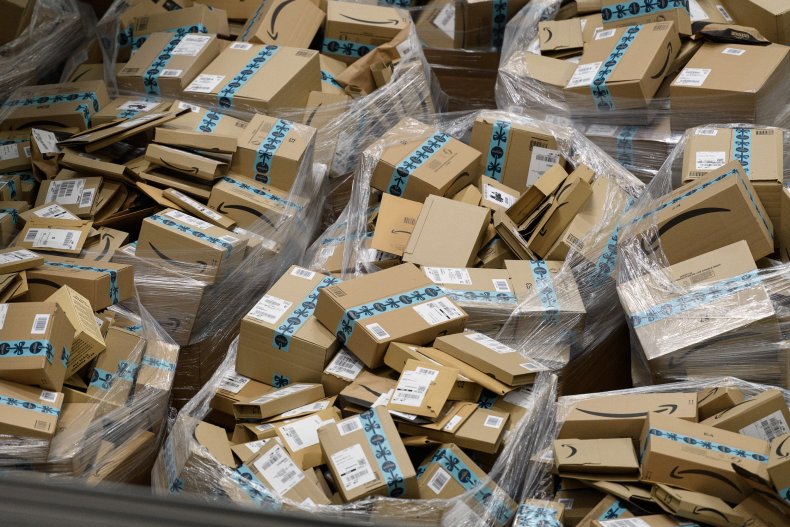 The return packages would end up sitting around in Amazon's warehouses, according to Fox Business. The fraud wasn't detected until Amazon's recently revised returns policy meant an employee in Barcelona opened up one of the returned boxes and discovered it was full of dirt.
The El Español report described Kwarteng and an associate as meticulous. It said that Kwarteng eventually had such a substantial turnover that he ended up founding a limited company, "Kwartech," (a portmanteau of his surname and the word "technology.")
The police began the investigation, which was eventually taken over by the Technological Crimes Unit of the Superior Headquarters of the Balearic Islands. When Kwarteng's arrest was announced last Saturday, he attended court and was later released on bail set at €3,000 (about $3,300), the reports said.
This is not the first time a scheme like this has been uncovered in relation to the multinational e-commerce company.
An American couple, Erin Finan and Leah Jeanette Finan, pleaded guilty in 2017 to charges of mail fraud and money laundering after scamming Amazon out of about $1.2 million worth of consumer electronics, according to CNBC and a press release from the United States Attorney's Office for the Southern District of Indiana.
After setting up hundreds of false online identities and Amazon accounts, the Finans bought nearly 3,000 electronics — like digital cameras and gaming consoles to tablets.
In some instances, Amazon's customer service policy allows customers to receive a replacement before returning a broken item, so the couple would tell the company that products they had ordered were damaged. Once the Finans had received substitute products, they would abandon their fake account before returning the merchandise and selling everything they had received.