22-Year-Old Good Samaritan Hit and Killed by Driver Who Then Stole His Car as Getaway Vehicle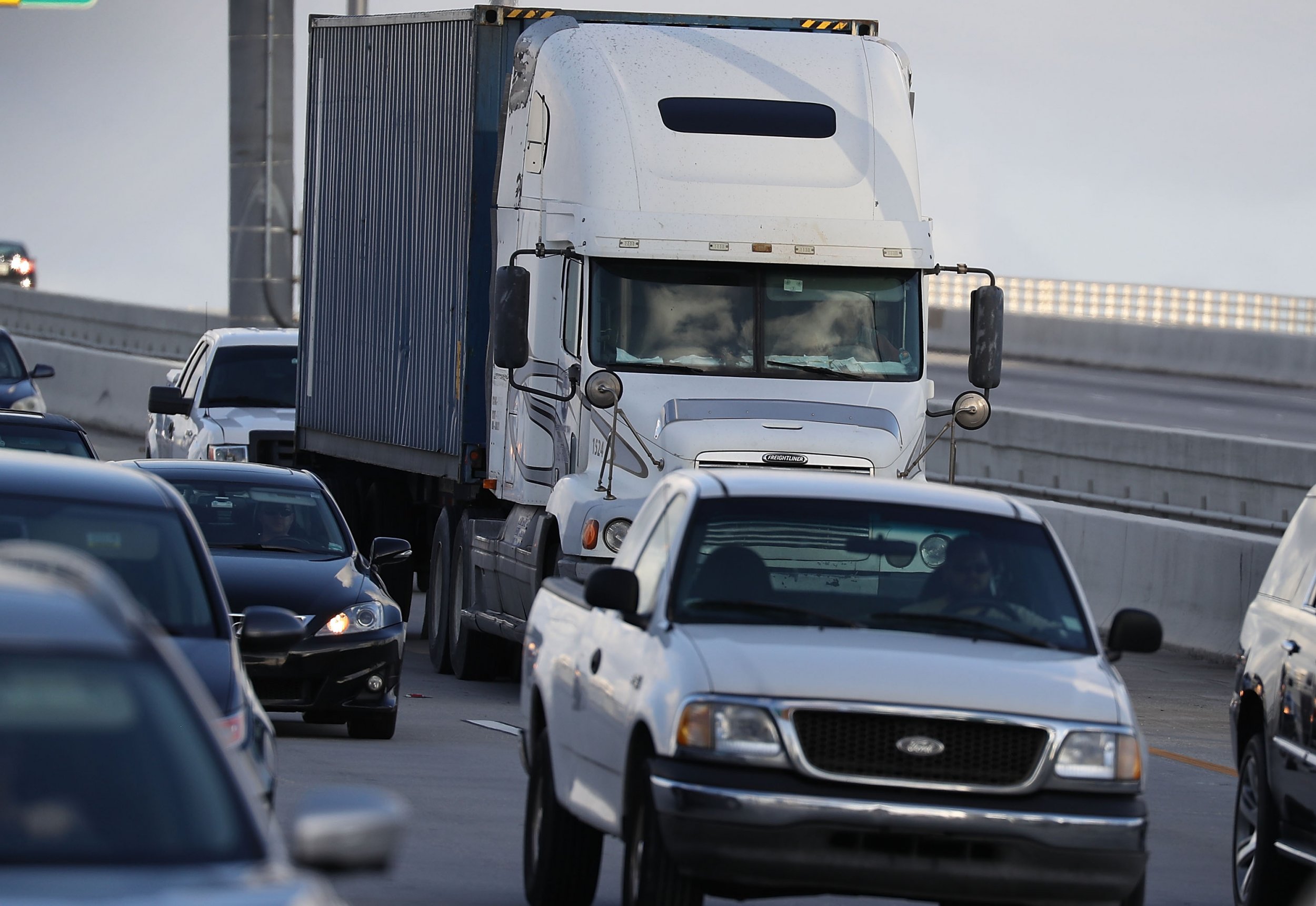 Police have arrested a man suspected of hitting and killing a motorist before stealing the victim's car to flee the scene.
Dhimitri Andoni, 22, of Clearwater, Florida, was traveling on the I-275 near St. Petersburg at about 9 p.m. on Thursday when he stopped to help another driver who had apparently lost control of their vehicle, local channel WFLA reported.
A camera inside Andoni's car showed him approach the unknown motorist, whose vehicle was sitting on the median of the highway after spinning out. The driver was soon able to proceed.
But as Andoni returned to his vehicle along the shoulder of the road, he was hit by a passing 1996 Ford F-150 pickup truck believed to have been driven by 30-year-old Dana Byrd.
Andoni's dashcam shows Byrd stopping and leaving his car to check on the 22-year-old. Seeing he was already dead, Byrd stole Andoni's Hyundai and fled the scene, traveling to the Engineer Sales company in St. Petersburg, where he abandoned it. It is unclear whether he had any connection to the company.
Having not heard from his son for some time, Andoni's father tracked his vehicle using its GPS and located the car in St. Petersburg. He then contacted police to report his son missing.
A Florida Department of Transportation ranger found Byrd's truck and Andoni's body on Friday afternoon. Officers quickly tracked Byrd to his home in St. Petersburg, where he was arrested Friday night. He is being held on charges of grand theft auto and leaving the scene of a crash involving death.
Police have not suggested why Byrd may have fled the scene or why he thought it best to take the victim's car, leaving his own truck behind.
Officials told WFLA that the camera in Andoni's car was vital to the investigation of his death. They appealed to the unidentified motorist whom Andoni stopped to help, requesting they get in touch with police to provide more information about the incident.
Byrd has already appeared in front of a judge. In a session Saturday morning, his bond was set at $100,000.
The Pinellas County Sheriff's Office database said Byrd had been arrested by Pinellas County officers 16 times since 2005. Previous charges included driving under the influence, retail theft, domestic battery, child neglect and violation of probation.
According to Andoni's Facebook page, the young man had studied at the University of Florida and worked for the Wells Fargo company.