23 Injured as Air Canada Flight Slides Off Halifax Runway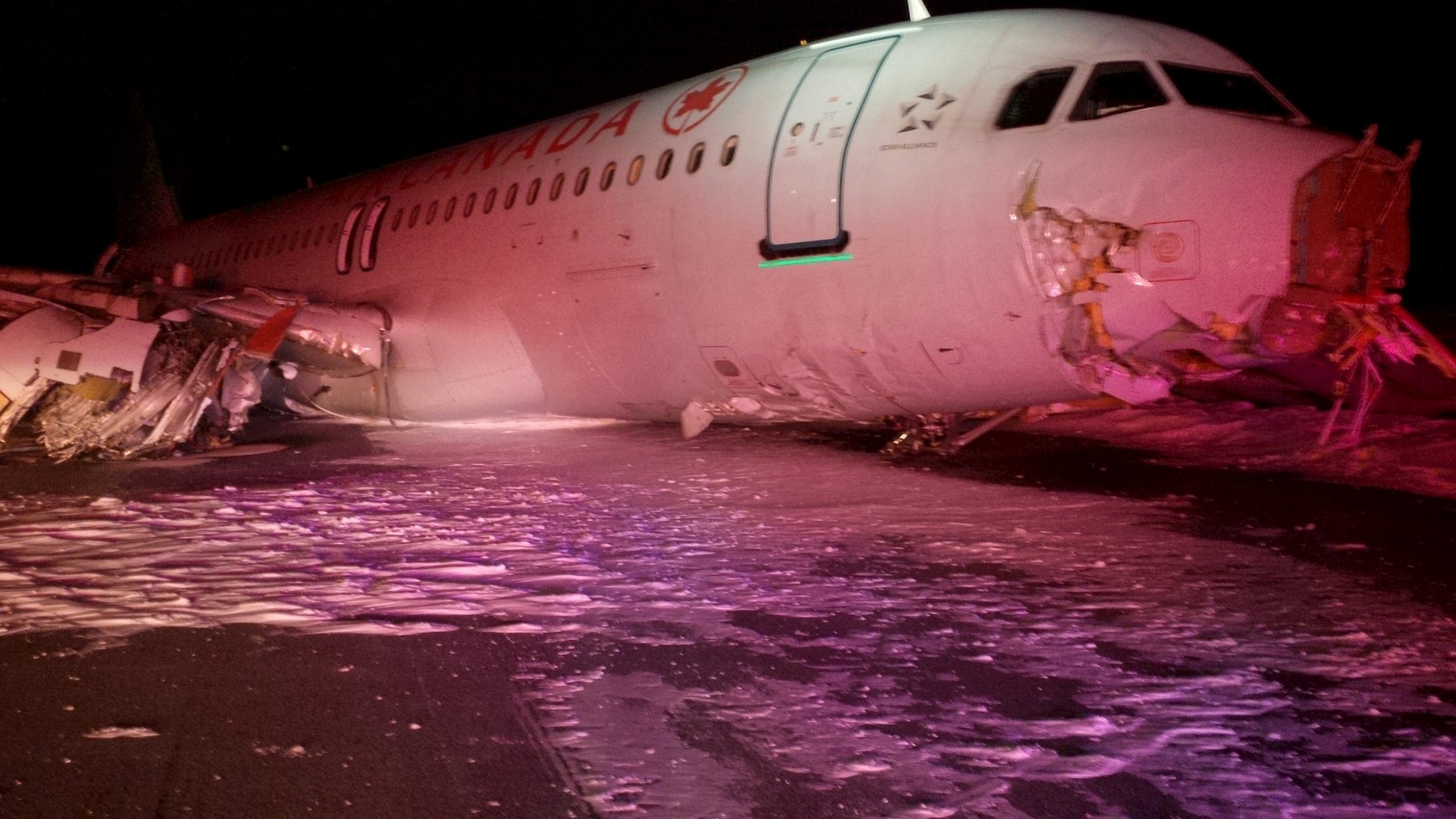 TORONTO (Reuters) - An Air Canada flight crash landed in the east coast city of Halifax and went off the runway early on Sunday, local media reported, with the airline confirming 23 passengers and crew suffered non-life threatening injuries.
The airline said the incident happened shortly after midnight, and 18 of the 23 admitted to hospitals for observation and treatment of minor injuries have been released.
Air Canada said the Airbus A320 flying from Toronto was carrying 133 passengers and five crew members. The airline did not give the cause of the accident but said it was cooperating fully with investigators.
Local media reported it was snowing heavily at the airport at the time of the accident.
Photos posted online by the Transportation Safety Board of Canada showed the nose of the airline broken off and at least one engine badly damaged in the crash.