2.3 Million Russians Blocked From Travel Because They're in Debt
Around 2.3 million Russian citizens are barred from leaving the country because they are more than $483 in debt.
The figure sets a new record for the number of people prohibited from international travel, as the country's slow recovery from recession leaves Russians with limited disposable income, The Moscow Times reported.
The total number of people prohibited from international travel has almost doubled from the 1.2 million blocked between January and March this year, according to a report from Russia's Federal Bailiffs Service (FSSP).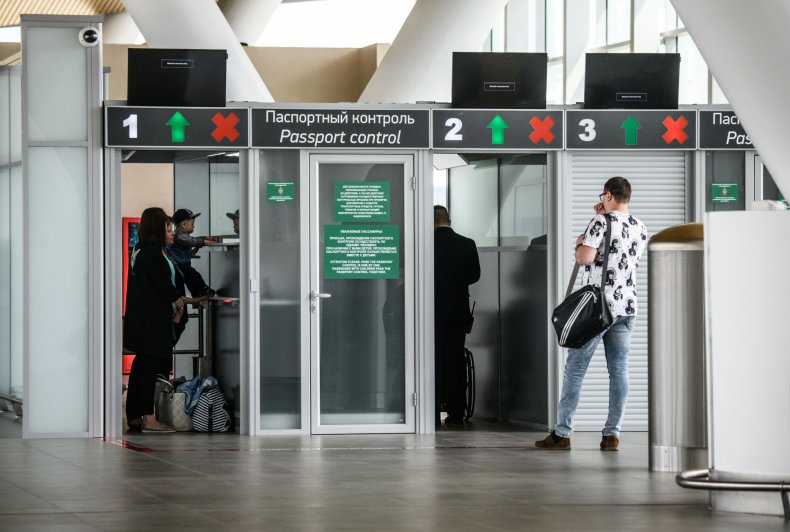 Russian law prevents anyone owing more than 30,000 rubles ($483) in unpaid bank credit, taxes or fines from leaving the country. The law was introduced to help authorities recover outstanding payments, and the country's bailiffs say it has helped net $293.5 million.
The threshold for the travel ban used to be just 10,000 rubles ($161), but this was revised after the number of people impacted doubled in 2015. A combination of falling oil prices and Western sanctions on Russia sent the national economy into a downturn, leaving Russians with reduced incomes as the value of the ruble fell by around 50 percent.
Dmitri Aristov, director of the FSSP, told the state-run TASS news agency that those who settled their debts would have the ban lifted in as little as 23 minutes. Before this year, Russians would have to wait for up to 48 hours before their travel privileges were reinstated.
The number of Russians traveling abroad has fallen in recent years thanks to the economy's sluggish recovery from a 2015 recession, exacerbated by several diplomatic disputes with nations favored by Russian holidaymakers. In 2016, the number of foreign trips fell by around 8 percent to 31 million. Though significant, the reduction was smaller than the 20 percent dip seen in 2015, when average disposable household income for Russians fell by around 7 percent in a single year.
Though still far behind most western nations, Russian household debt is creeping up. According to Russian financial newspaper Vedomosti, the country's combined household debt is now valued at over $193 trillion.