23 Senators Call Federal Employees 'Pawns' in Payroll Tax Deferral 'Scheme'
23 U.S. lawmakers said in a Tuesday letter that federal employees and members of the armed forces should be allowed to opt out of the payroll tax deferral plan enacted by President Donald Trump's administration.
Under Trump's executive order, which took effect at the beginning of September, employees who make less than $2,000 per week before taxes would not have Social Security taxes withheld until the end of 2020.
While those employees would see more money in their take-home pay, the payroll taxes would only be deferred, not waived. Payroll taxes would be expected to be repaid between January and May of 2021. Federal employees and both military and civilian employees of the U.S. military must participate in the payroll tax deferral if they fall within the income requirement brackets.
Lawmakers and unions that represent federal workers have said the payroll tax deferral was not well thought out.
"Federal workers and service members should not be used as pawns for a payroll tax scheme that many private sector employees are unlikely to join and where key questions remain unanswered," read a letter signed by the senators addressed to U.S. Treasury Secretary Steven Mnuchin and Russell T. Vought, the director of the U.S. Office of Management and Budget.
Among the signatories of the letter were Maryland Senator Chris Van Hollen, Vermont Senator Bernie Sanders and Maine Senator Susan Collins. Collins was the only Republican to sign the letter.
Newsweek reached out to Senator Collins' office for comment. This story will be updated with any response.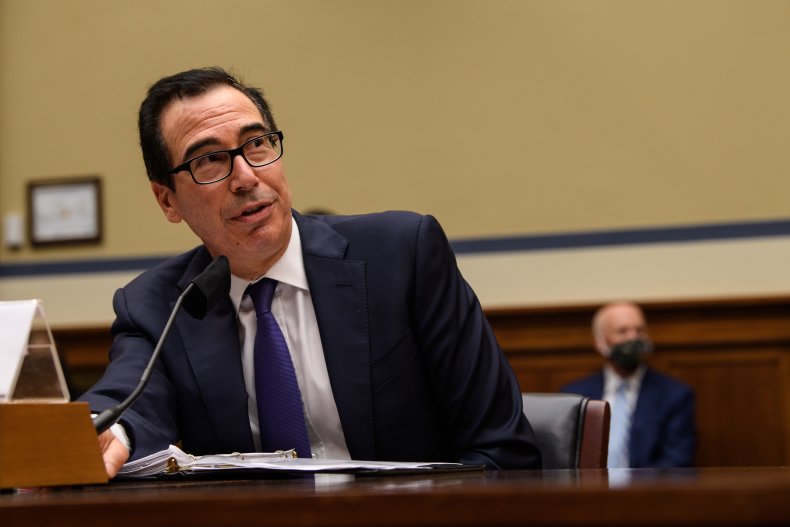 In the letter, senators asked for clarification on points of the tax deferral plan, including how the money will be collected when the plan expires.
The White House described the deferral in August as a "modest, targeted action" that will "put money directly in the pockets of American workers and generate additional incentives for work and employment, right when the money is needed most."
Companies within the private sector can choose not to participate in the deferral plan, an option not available to federal employees.
Tony Reardon, National President of the National Treasury Employees Union, said in a September statement that the introduction of the deferral was "chaotic and confusing."
"While many major private-sector employers are walking away from this ill-conceived initiative, the government is forcing it upon the federal workforce," Reardon wrote. "In the administration's zeal, it appears not to have thought it through, which may turn out badly for employees. Federal employees will bear the brunt of this hasty, ill-advised plan that provides temporary relief with the possibility of longer-term damage."
Trump said in August that if he wins the presidential election, he will waive the requirement that the payroll taxes be paid back.
"If I'm victorious on November 3rd, I plan to forgive these taxes and make permanent cuts to the payroll tax," Trump said. "I'm going to make them all permanent."
In an August statement, Democratic Presidential candidate Joe Biden said the payroll tax deferral was a "cynical ploy designed to deflect responsibility."
"Our seniors and millions of Americans with disabilities are under enough stress without Trump putting their hard-earned Social Security benefits in doubt," Biden wrote.