23-Year-Old Firefighter Dies Six Days After Getting COVID, Leaving Behind Two Kids
A 23-year-old volunteer firefighter died from COVID-19-related complications just a week after he tested positive for the virus.
On Monday, Jay Cook of Kentucky lost his battle with coronavirus, according to his obituary. He left behind a wife and two young children.
"Six days of COVID and that's how quick it takes a 23-year-old," Justin O'Brien, Cook's uncle told WYMT. "Twenty-three was way too early."
It's unclear if Cook was vaccinated against COVID-19 or had comorbidities that may have put him at greater risk for getting seriously ill. Younger people tend to be more hesitant to get vaccinated than older people. Only 55 percent of Americans between the ages of 18 and 24 have been vaccinated against COVID-19.
Coronavirus is known to disproportionately impact older people, but health officials have long warned that young people are also at risk of getting seriously ill or dying of the virus.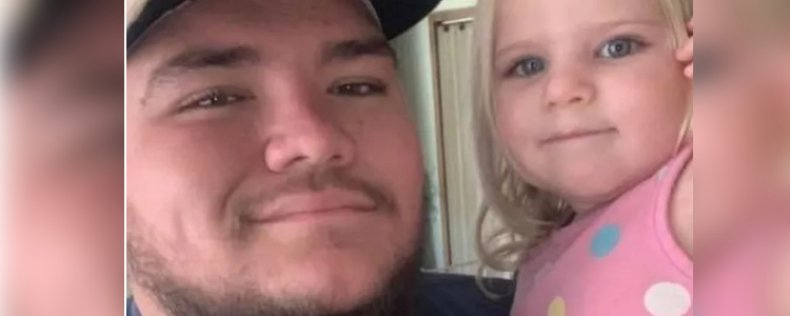 Although younger people tend to be at lower risk of dying from COVID-19, health officials are urging them to get vaccinated to help save the lives of others and potentially their own. Dr. Mohammad Sobhanie, an infectious disease physician at Ohio State University Wexner Medical Center, called it "incredibly unfortunate" young people aren't rushing to get the COVID-19 vaccine.
"Young people are being hospitalized with severe COVID and there's a vaccine available," Sobhanie told Newsweek. "It's sad to see young people on ventilators in the hospital."
People between the ages of 18 and 29 account for about 22 percent of America's COVID-19 cases, but fewer than 1 percent of deaths, according to the Centers for Disease Control and Prevention (CDC). A 23-year-old dying of COVID-19 is extremely rare, and O'Brien told WYMT that the loss of Cook is a loss to the whole community.
"He wanted to be an EMT, he wanted to be a cop. And it was all just because he wanted to help," O'Brien said. "That's just the way he was. That was just him. He wanted to help his community. He wanted his community to be better."
Emerson Varney, a friend and fellow firefighter, characterized Cook as a "big-hearted fella." Heather Church, who created a GoFundMe for Cook's family, wrote on the fundraiser's website that Cook never "hesitated to help anyone."
Newsweek reached out to Church for comment but did not receive a response in time for publication.
The Upper Pond Fire Department posted a memorial to Cook on the department's Facebook page and WYMT reported local departments are planning to hold a first-responder heavy procession on Friday ahead of his funeral.