$232k Awarded in Court to Woman After Bank Robocalled Her 465 Times
After being disturbed 465 times by robocalls from Credit One Bank in a six-month period, resident Kimberly Salerno from Arcade, New York, had enough.
Salerno filed a lawsuit under the federal Telephone Consumer Protection Act, against the Nevada-based financial company responsible for the automated phone calls.
Salerno and her boyfriend had taken out credit cards with the company. The bank was calling to collect payments, on average, two to three times a day on a debt that was never more than $657 at any one time.
Now, after a recent ruling, Salerno is entitled to a payment from the bank instead; the largest payment of its type in Western New York.
District Judge John L. Sinatra Jr. ruled for $500 per unauthorized robocall that was made to Salerno by Credit One Bank. "Those are the damages that the law provides for. The law is designed to protect consumers from unwanted and unauthorized robocalls," said Salerno's lawyer Kenneth R. Hiller, to The Buffalo News.
Salerno was "annoyed and abused" said Hiller about the regular phone calls. Credit One said during the litigation that it required the customer to explicitly say "stop" to avoid getting more calls.
"If Credit One were to call a customer 50,000 times with no answer, they would presume the customer wants to receive the 50,001st call unless the customer had said stop," said Hiller in the court papers.
The Wyoming County plaintiff has been fighting in court for five years over the issue, and she may end up in court again if the institution decides to appeal the verdict.
Credit One claimed it hired an external company to make the calls, and shouldn't be held responsible for the charges. The bank said that by taking out the credit card she gave them permission to call her and that these calls are only made to people who are in arrears.
Salerno's legal representation argued that the bank is within its right to make live calls conducted by a human being, but robocalls are not allowed.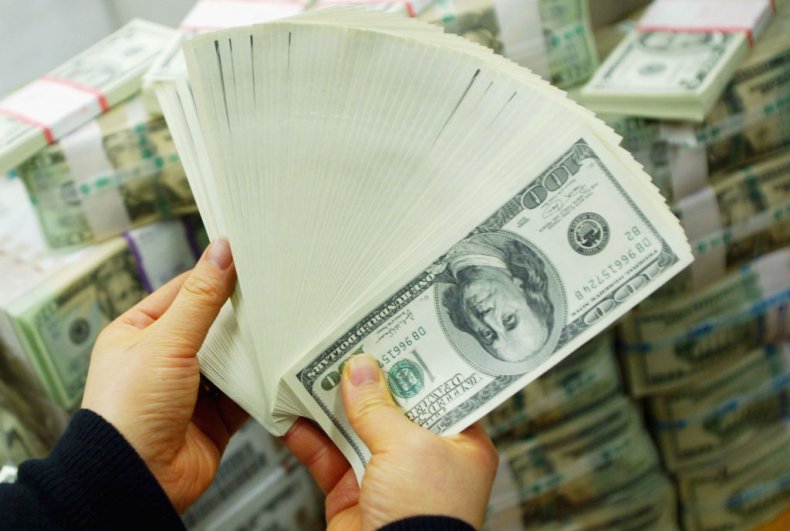 Her lawyer also argued in court that the bank was responsible for the robocalls, regardless of who it employed to carry out this work.
Salerno's cellphone company capped the number of call minutes she was allowed per month, meaning she was penalized for calls from the bank.
The U.S. Supreme Court upheld the constitutionality of the Telephone Consumer Protection Act on July 6. It has since agreed to review the classification of an "automatic telephone dialing system."
Newsweek has contacted Credit One Bank for further comment on the ruling.