The 24 Most Powerful Women in the World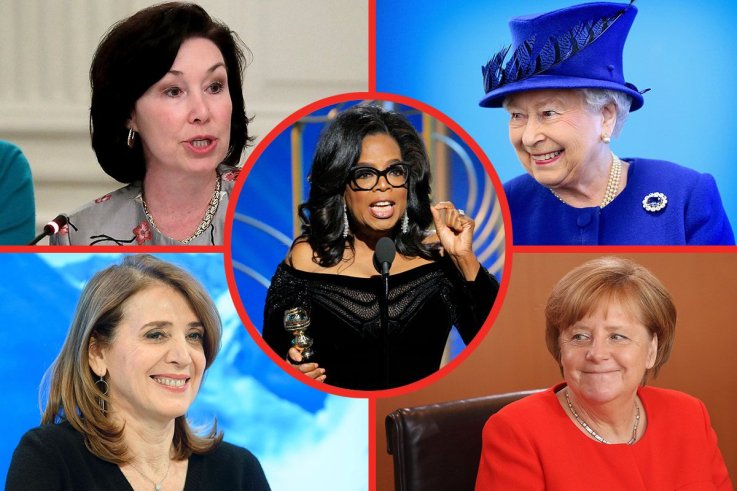 Forbes has released its annual list of the world's most powerful women. The 100 people on the full list include business leaders, entrepreneurs, investors, scientists, philanthropists and CEOs, and they control or influence nearly $2 trillion in revenue.
Christina Vuleta of ForbesWomen wrote: "Women now represent close to 20% of presidential, government minister and parliamentary seats worldwide. Clearly, there is still a way to go to reach representation, but this ratio is better than the 5% of CEO seats that are held by women."
Vuleta continued: "At no time has more light been shone on women leaders and the need for more diversity. From #MeToo to #TimesUp to 'We Too,' a term most recently used to describe the rise of women's voices in the United Nations this year, women are mobilizing for change."
Ivanka Trump, the President's daughter and senior White House adviser, was ranked at number 24 on this year's list, down five places from 2017. Ivanka is one place behind Britain's Queen Elizabeth II, the oldest woman on the list, at 92.
First lady Melania Trump was nowhere to be seen in the 15th annual ranking.
The Forbes list is ranked according to various metrics such as net worth, company assets and revenue, media presence, spheres of influence and impact within each woman's field of interest and outside of it. Social media power has been factored into this year's list for the first time.
German Chancellor Angela Merkel retains the top spot on the list for the 8th year in a row, but one has to wonder where she will be next year. In November 2018 she stepped down as leader of her political party and announced she won't seek another term as Chancellor.
Another leader whose position may be in flux is Britain's Prime Minister Theresa May. She is facing resistance from within her own party and from opposition parties on all sides of the political spectrum over her handling of Britain's exit from the European Union.
Newsweek previews the 24 most powerful women in the world. For the full top 100, see ForbesWomen.