243-Foot Military Blimp Down in Pennsylvania, Causing Power Outages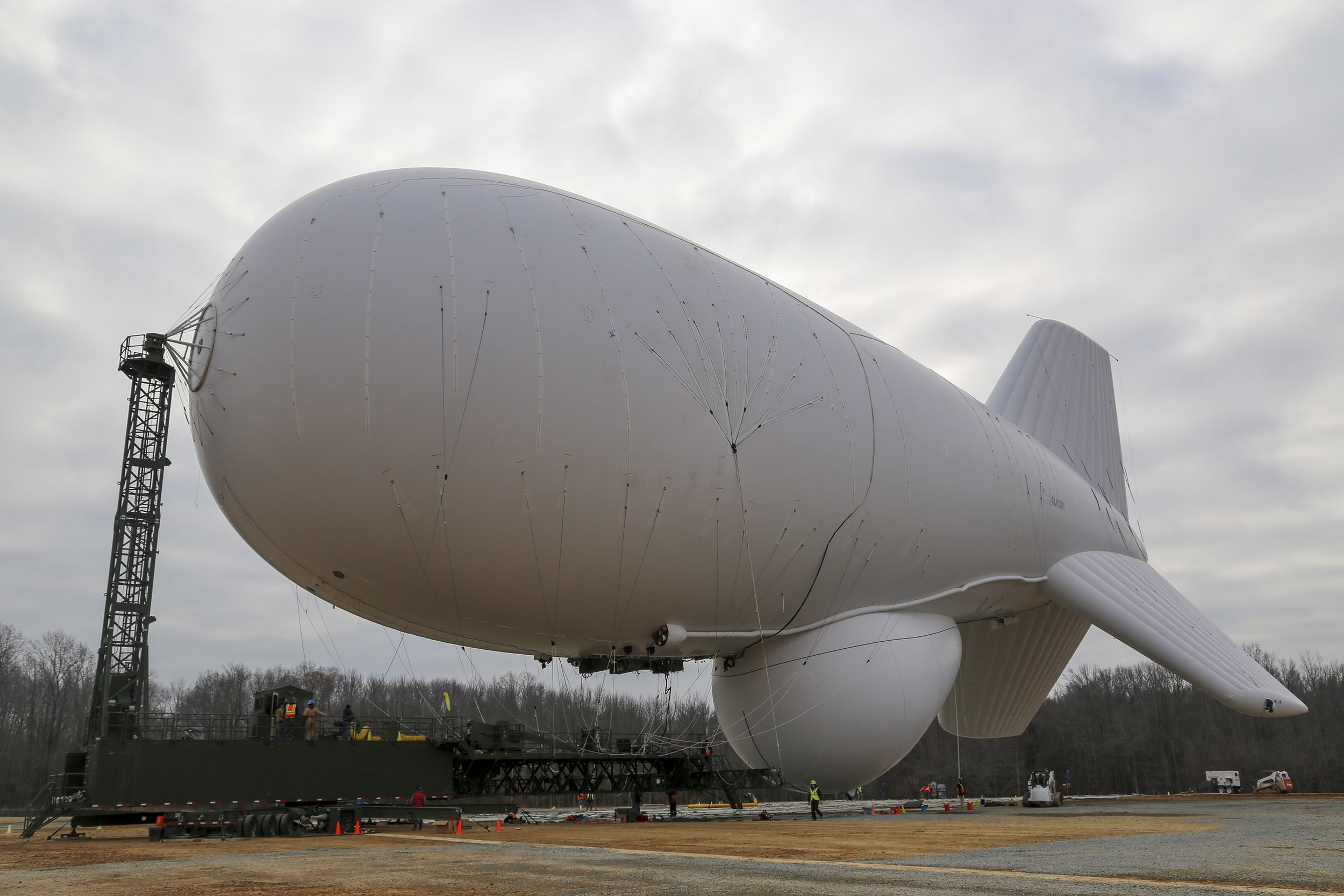 Pennsylvania State Police secured a 243-foot long military blimp after it came down near Muncy, Pennsylvania on Wednesday afternoon.
The blimp broke free from its moring at Aberdeen Proving Ground in Maryland around noon and floated through the clouds for several hours, where it posed an air traffic issue.
There were about 6,700 feet of tethering cable attached to the free-floating blimp. The tethering posed a threat to power lines, leading to power outages for about 21,000 people in Central Pennsylvania.
The blimp caused trouble in Bloomsburg, Pennsylvania as well, cutting power at Columbia-Montour Area Vocational-Technical School, according to a student. Bloomsburg University also lost power.
Also known as a Joint Land Attack Cruise Missile Defense Elevated Netted Sensor System (JLENS) or aerostat, the blimp "provides national command authorities with increased situational awareness and early warning detection against possible threats," according to the Missile Defense Advocacy Alliance.
Those who saw the blimp before it went down were asked to stay away from it and call 911.
It remains unclear how the blimp escaped its moring.