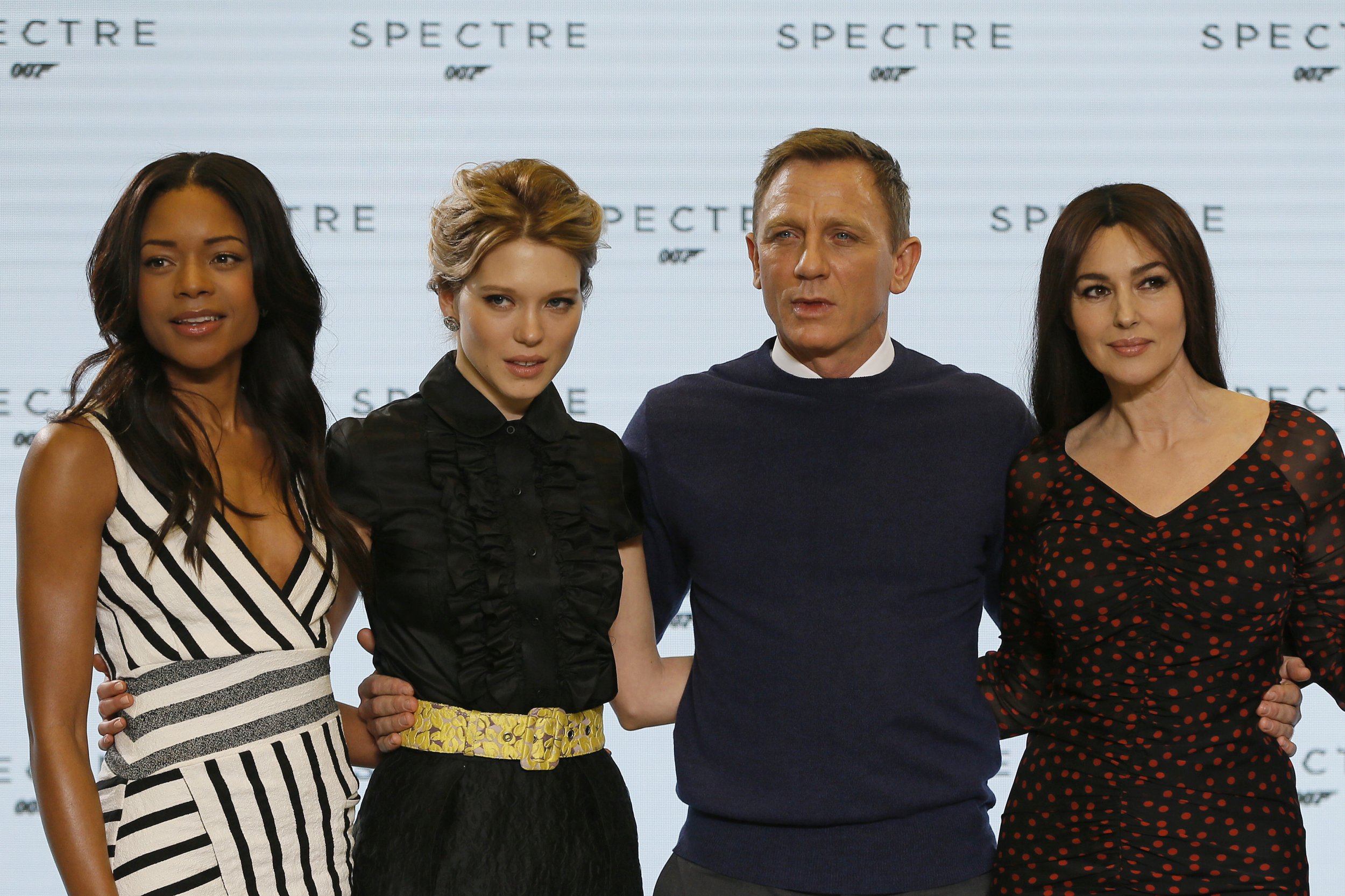 The 24th film based on Ian Fleming's iconic spy James Bond will be called Spectre, according to the film's director, Sam Mendes, hinting at the return of 007's arch-nemesis.
In a special announcement at Slough's Pinewood Studios, where the series has been shot for decades, Mendes also unveiled that Daniel Craig's James Bond will be joined by new cast members Monica Bellucci, Lea Seydoux, Christoph Waltz, Andrew Scott and Dave Bautista, with Ben Wishaw and Naomie Harris reprising their roles as Q and Moneypenny respectively.
"Those of you who have some knowledge of the series will know what the title refers to but I couldn't possibly comment," Mendes said, referring to Spectre being the name of the literary Bond's nemesis organisation, fuelling even greater speculation that the new film will mark a return to the silver screen for the quintessential Bond villain and head of Spectre - Ernst Stavro Blofeld.
Mendes, who directed the series' last installment, Skyfall, confirmed that the creative team behind the 24th Bond film will remain virtually unchanged from the last one.
Shooting is set to begin on Monday with location shoots scheduled for London, Rome, Mexico City, Morocco and the Alps.
The Aston Martin DB10 will be James Bond's vehicle of choice in the latest film. "You will see what it can do when you see the movie," Mendes promised.
No details have been given on the film's storyline, and intriguingly Christoph Waltz was the only cast member whose character's name was not unveiled. The film's title, however, has made it increasingly likely the Oscar winner will be the first actor in decades to portray Bond's nefarious cat-stroking enemy Ernst Stavro Blofeld.
This follows a history of legal troubles which have plagued the character and his organisation Spectre.
Spectre, a portmanteau of Special Executive for Counter-intelligence, Terrorism, Revenge and Extortion, has been an element omitted from recent Bond films because of legal troubles dating back to the early 1960s.
The name of the group, the character of Blofeld and his relationship to James Bond was first introduced in the first screen treatment of the book series co-written by the series author Ian Fleming and two other writers in 1959.
Fleming went on to release a novel using Spectre and Blofeld in the novel Thunderball published three years later under his own name only, before any film based on the script had been produced.
One of the script's co-writers Kevin McClory sued Fleming for rights over the characters of the Spectre organisation and Blofeld. An out of court settlement between McClory and Fleming in 1963 kick started a 50-year legal dispute for the shared rights over Spectre that would make MGM drop Spectre and Blofeld completely after 1971's film Diamonds are Forever.
McClory was found to have exclusive rights to Spectre and Blofeld and shared rights over the character of James Bond. In a bid to rival MGM he produced his own Bond film called Never Say Never Again in 1983, starring Sean Connery who had fallen out with producers at MGM and sworn to never work with them.
McClory once again attempted to use his claim over elements of the Bond series in the 1990s selling off some rights to MGM rivals Sony.
After many legal travails in November 2013 MGM acquired full and exclusive rights over Bond lore and was no longer beholden to the Kevin McClory estate, meaning Daniel Craig can officially take on the series' most evil of evil masterminds - Blofeld.
The announced location settings and the inclusion of Monica Bellucci in the film have prompted some to speculate that Mendes may be setting the stage to retell the story of Blofeld's murder of James Bond's wife, Teresa, in On Her Majesty's Secret Service.
Viewers will have a year to find that out as Spectre is due for release in November 2015.