25 Best Alcohol Gifts for 2021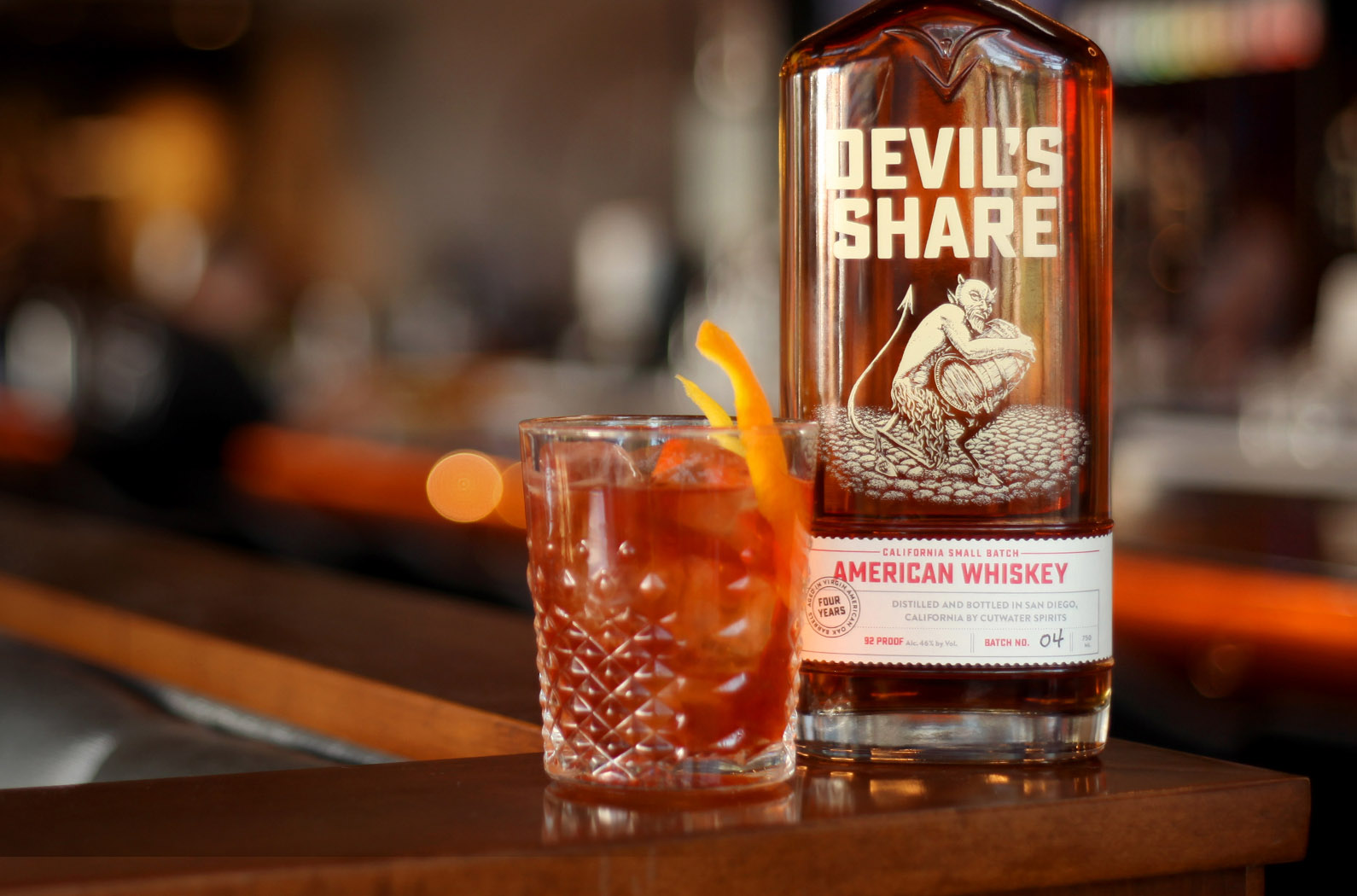 These are the best alcohol gifts to give in 2021 if you want to bring a fun bottle with you or check off a gift for someone who loves spirits and cocktails. This liquor gift guide covers bourbon, scotch, tequila, mezcal, gin and vodka. We also include some of our favorite cocktails that are ready to go or that you add your favorite liquor to.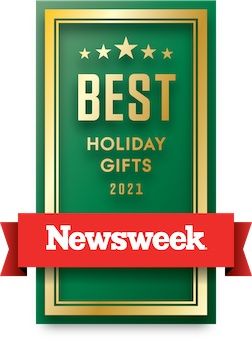 What use is a liquor gift guide if it doesn't include easy-to-find bottles, limited editions and something in a price range for everyone? Well, we have you covered with the best gifts for your friends and family who have a home bar or love a great bottle, from sipping neat or on the rocks to build a fun cocktail.
You can find these at your local liquor store, through ReserveBar, Drizly and other retailers. Pricing may vary based on location, and as always, prices may fluctuate over time.
The Macallan A Night on Earth in Scotland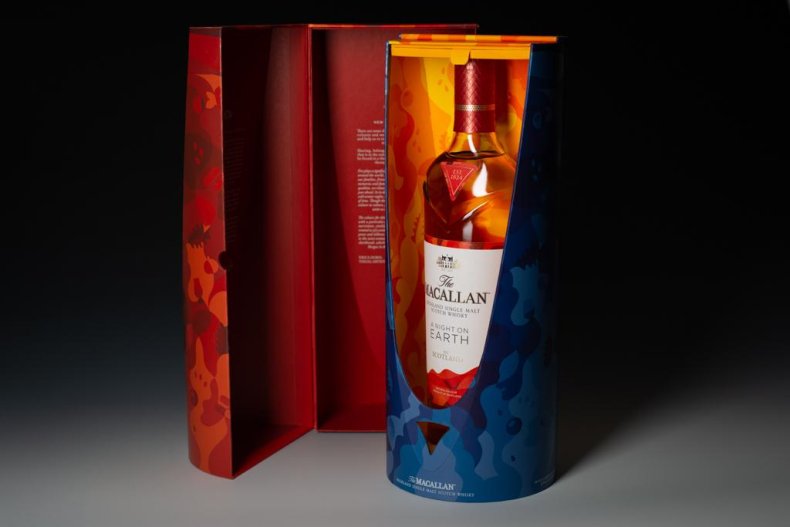 This special bottle of The Macallan is a celebration of Scotland's Hogmanay festivities, and it is a perfect gift to wish someone a happy new year. The stunning packaging hides a Happy New Year message and a bottle of highland single malt scotch whiskey that is 86 proof. The scotch spent time in ex-Sherry casks and ex-Bourbon barrels. This is a sweeter tasting scotch with notes of cinnamon, shortbread, orange, spice and vanilla. It's meant to be paired with shortbread during holiday celebrations.
Buy at retailers near you for $99.99.
Patrón Cask Collection Añejo Tequila Sherry Cask Aged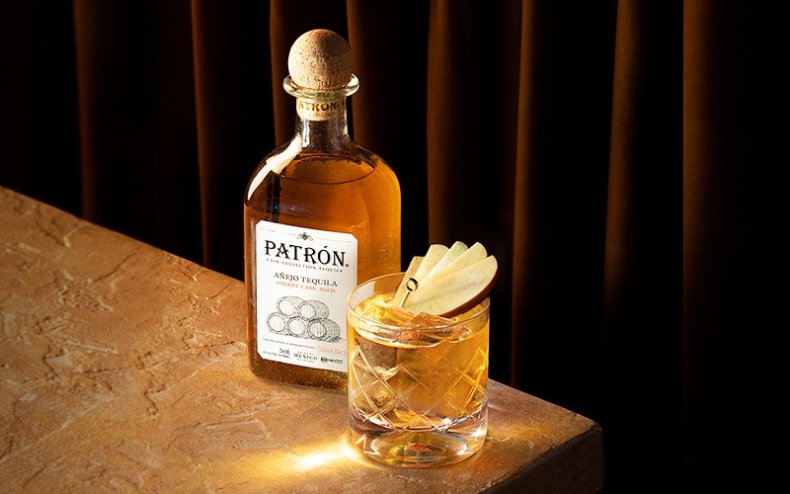 Patrón delivers a delicious bottle of tequila with the Sherry-aged tequila that is part of the Cask Collection. Hints of caramel, vanilla and yes, pecans, this is a tequila experience that will stand out as a gift for anyone on your list. It's tasty served neat, or a classy way to build out cocktails tailored specifically for the Sherry Cask Aged Añejo tequila.
Buy at Reservebar for $89.
Middle West Spirits Lucky Find Wheat Whiskey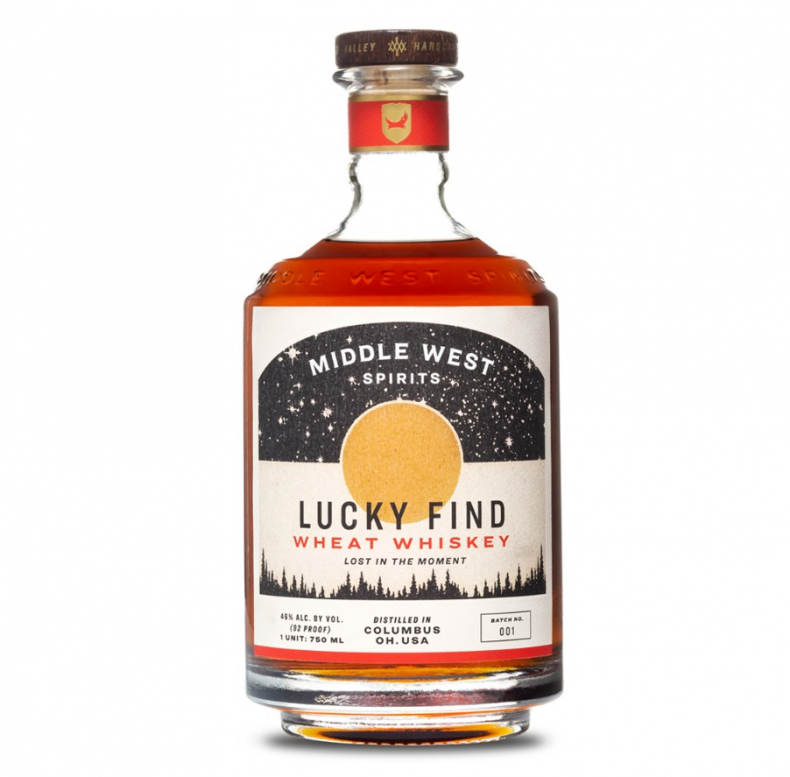 The Middle West Spirits Lucky Find Wheat Whiskey is the best-tasting wheat whiskey I've tried in 2021. This bottle looks fabulous, which is an important part of the gift-giving process, but it also hits all the right notes on taste. The whiskey includes notes of coconut, vanilla, caramel and milk chocolate. It's a great everyday whiskey that still tastes special, and the price is right.
Buy at Middle West Spirits for $51.99.
Booker's 'Bardstown Batch'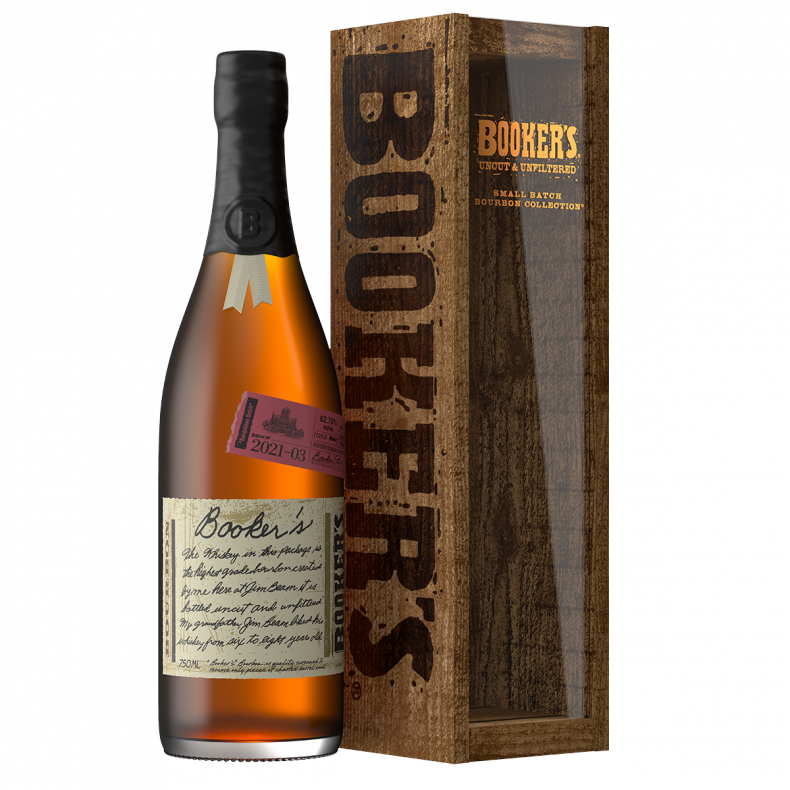 Booker's third release of the year is the "Bardstown Batch," which pays homage to the homeplace of Master Distiller Booker Noe and the current home to Master Distiller Fred Noe and Master Distiller Freddie Noe. With brown sugar and caramel on the nose and a sweet taste that gives way to oak and mild heat on the finish that can spike from sip to sip. It's an excellent continuation of Booker's releases and a stunning gift option.
Buy at a retailer near you for $89.99.
Watershed Distillery Bottled Old Fashioned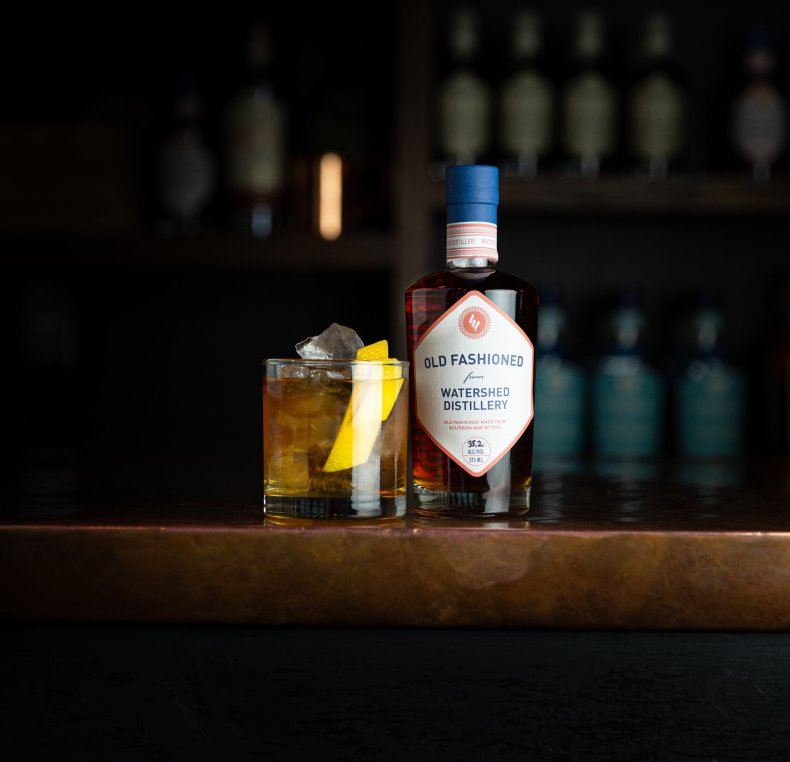 The Watershed Distillery Bottled Old Fashioned is a ready to go old fashioned that only requires ice cubes and a cup to bring a delicious cocktail to the table. This pre-mixed bottle delivers one of the best bottled old fashioned you can find, and it makes a perfect gift for someone who loves cocktails but doesn't always want to go through the process of building a drink from scratch. Pair this with a bottle of Watershed Nocino, and they can quickly make a black walnut old fashioned.
Buy at a retailer near you for $34.99.
ChickenCock Cotton Club Rye 20-Year-Old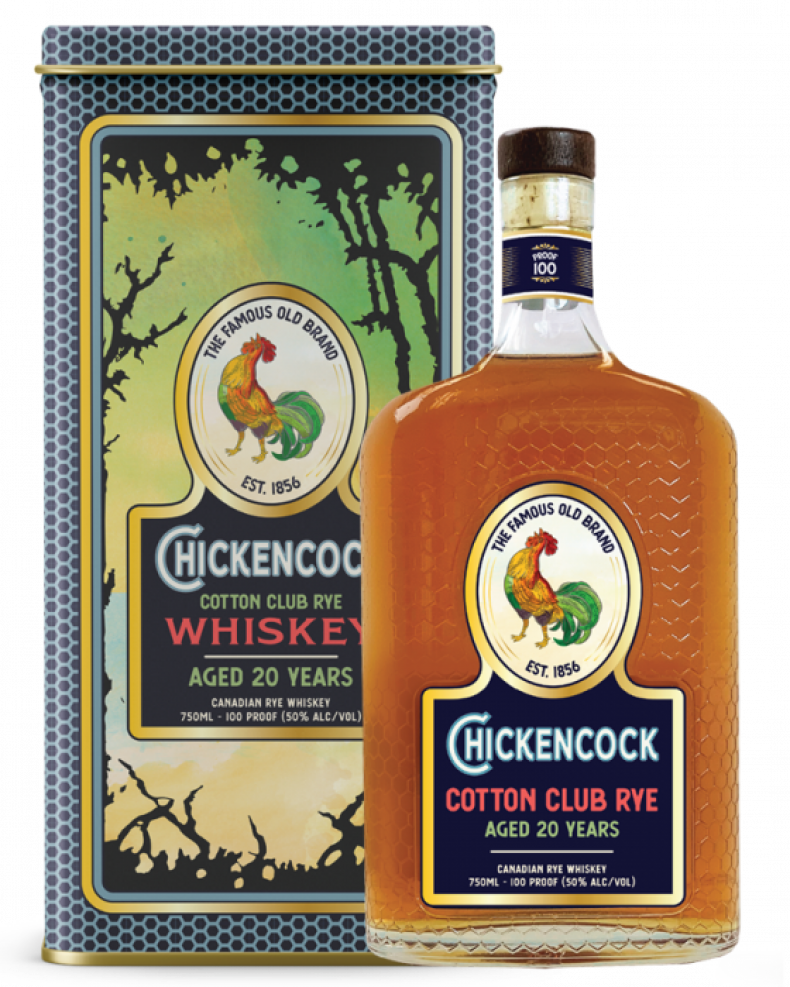 The ChickenCock Cotton Club Rye 20-year-old is a limited release that is a treat for that really special person on your holiday list or yourself. The smells of sweet candy, citrus and pepper lead you into the real spectacle. Vanilla and spice pair with toasted oak and citrus before a long spicy-sweet finish. This rye whiskey comes with a collectible tin canister and ships in early December.
Buy at ChickenCock for $499.99.
Nolet's Dry Gin Silver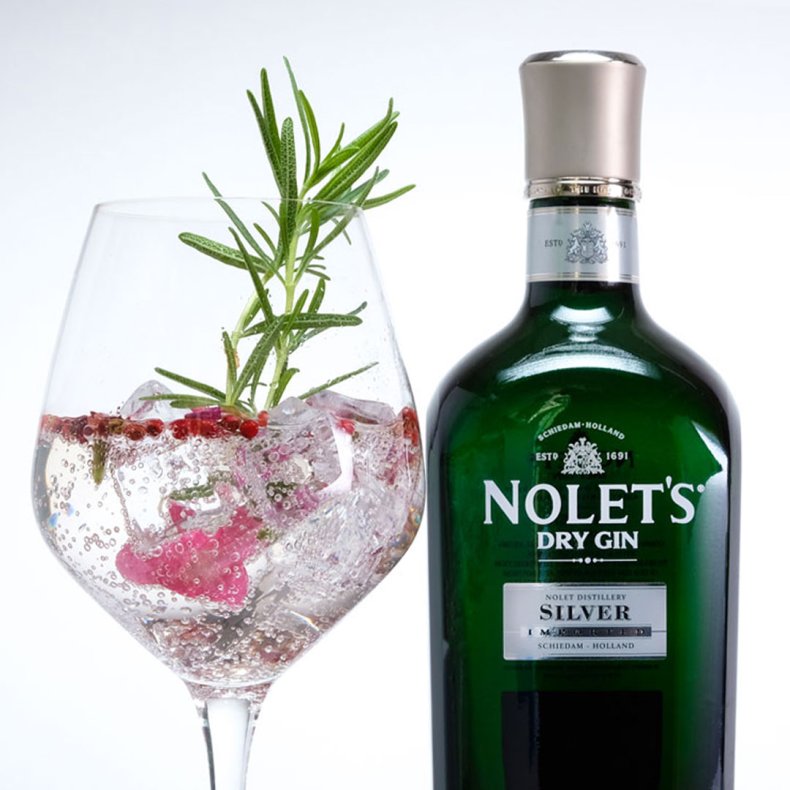 Nolet's Dry Gin Silver isn't a traditional gin that is juniper heavy. Instead, it is crafted with botanicals that deliver a more fruit and floral-forward taste. It is an excellent option to give to someone that likes more floral gins. The scent of rose and other floral fragrances are apparent when you open the bottle, and it's great for mixing a Gin and Tonic. There is some juniper, but it says hello on the occasional sip instead of smacking you on the nose as some gins do. The bottle looks impressive, and the lid is hefty, which ups the gift value in our book.
Buy at a retailer near you for $39.99.
Barrell Seagrass Rye Whiskey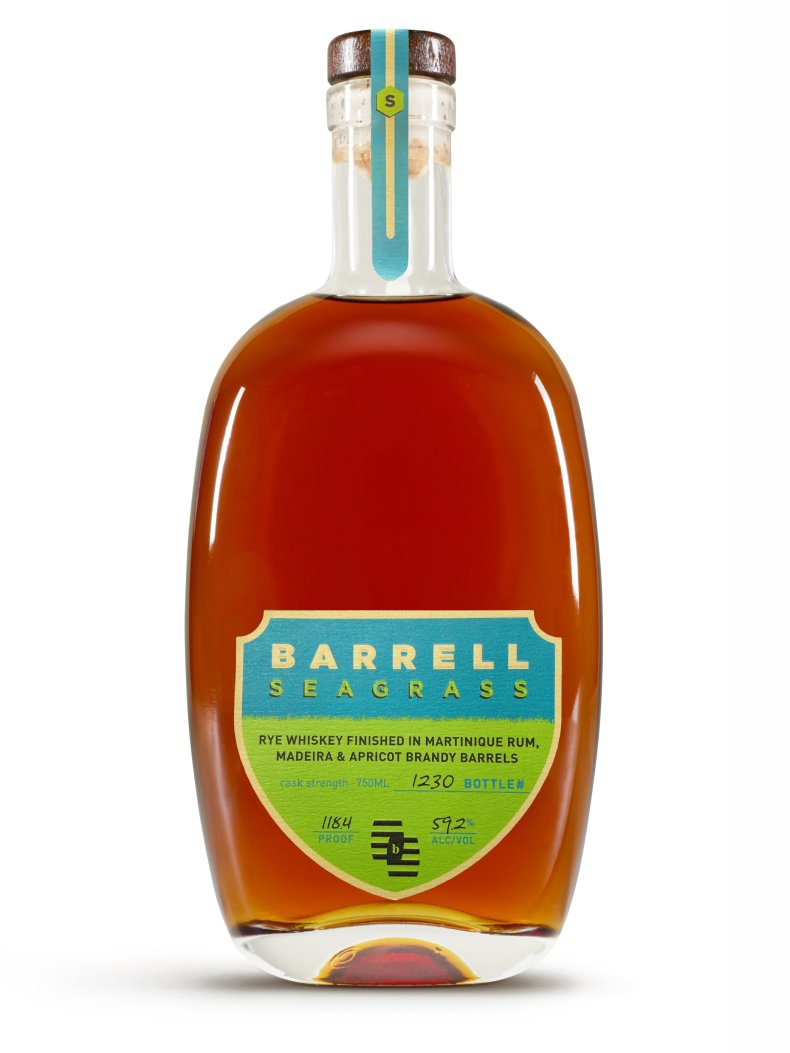 The Barrell Seagrass Rye Whiskey is a sweet and spicy cask strength whiskey with a very candy-esque smell. The sweet candy flavors pair up nicely with spice and molasses for an approachable and memorable taste that turns to a powerful heat at the end. This is tasty neat, but a drop of water really expands the flavors that come from being finished in Martinique rum, apricot brandy and Madeira barrels.
Buy at Drizly for $79.98.
Stellum Bourbon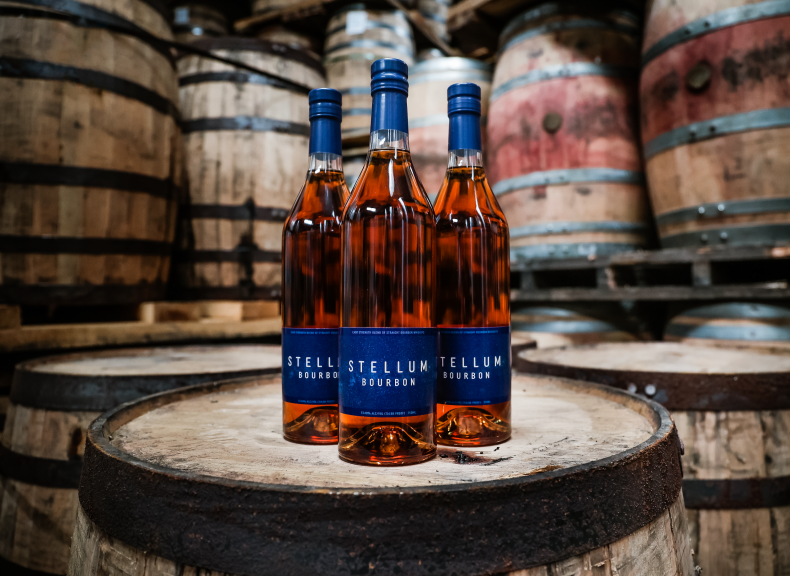 Stellum Bourbon is a delightfully savory gift. The bottle stands out with a simple and elegant label design, perfect for tying a bow on. The nose is sweet with caramel and baking spice. The baking spices carry over to the taste, but oak pulls things back to keep it from being too sweet. This bourbon is excellent for sipping neat, and I was a fan of the finish, which brings a long sweet and spicy heat.
Buy at Drizly for $54.99.
Still Austin Whiskey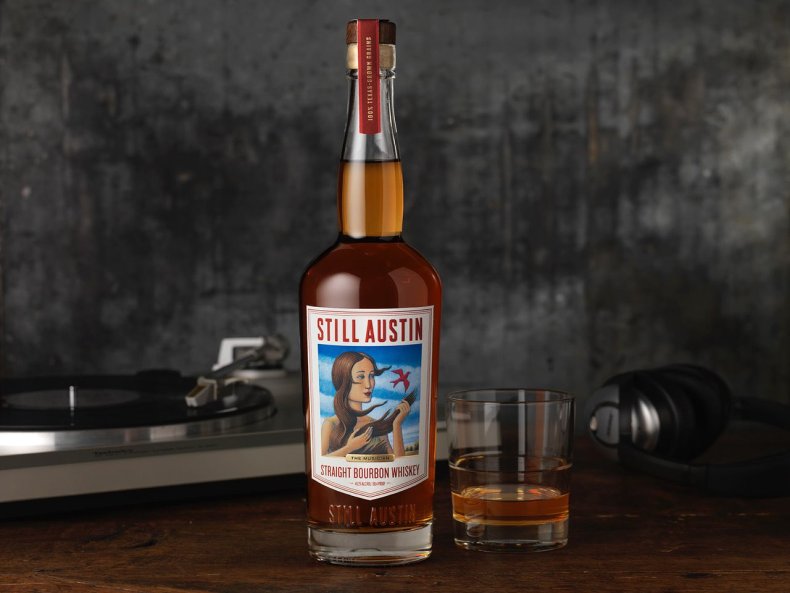 Still Austin is a fun gift with a beautiful label and a delicious taste that comes from Texas-grown corn, rye and malted barley. The nose is sweet with vanilla, grain and oak, giving way to clove and cinnamon. This is a delightful bourbon whiskey that's a wonderful gift for fans of bourbon and Texas.
Buy Still Austin for $45.99 $49.99.
PaQuí Tequila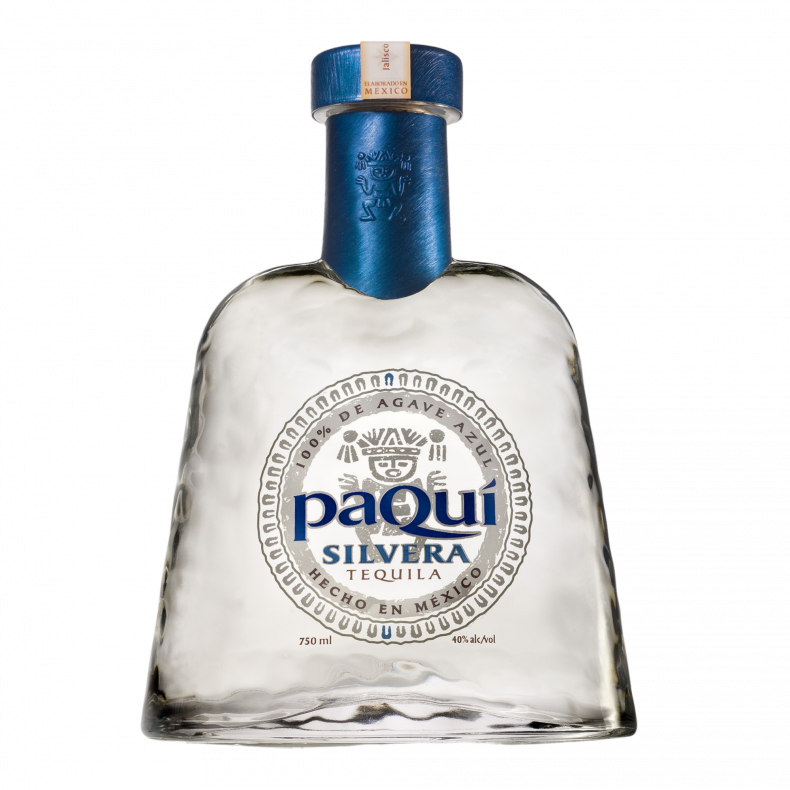 PaQuí is an Aztec word for happy, which is what your tequila-loving gift recipient will be when they see this cool-looking bottle that is packed with a smooth but still a little spicy tequila. The PaQuí Silvera has a spicy start that gives way to a floral tropical taste before a peppery finish. It's a tasty tequila on its own or as the base to a cocktail.
Buy at Flaviar for $31.99.
Cutwater Spirits Devil's Share Bourbon Whiskey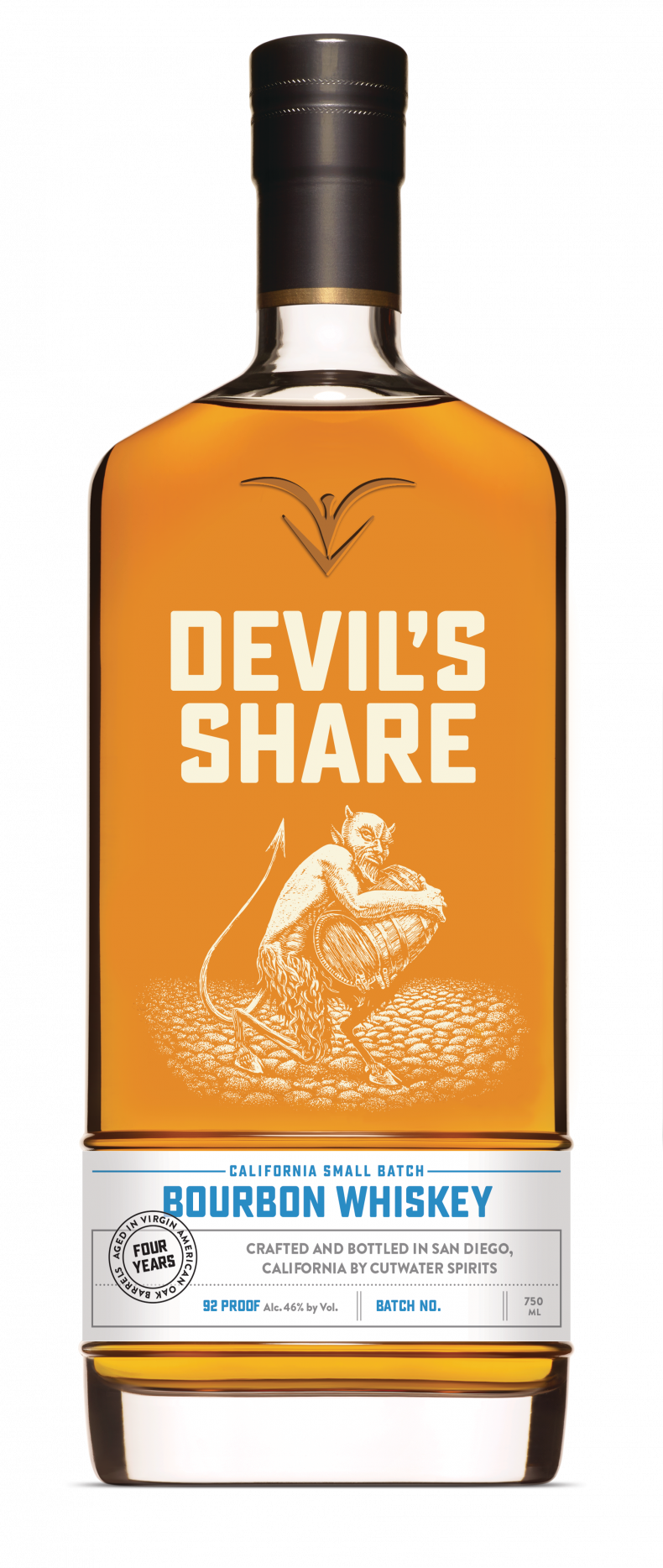 The angel's share is what evaporates from barrels as spirits age, which is why this distiller calls what's left the Devil's Share. This bourbon is one of my favorite new tastes for 2021. The nose is sweet and balanced with caramel, spices and a little floral. The taste pulls in honey, vanilla and malt. It delivers a long finish that carries through the honey and adds in charred oak. This is a bottle worth the splurge.
Buy at retailers near you for $134.99.
Baker's Exclusive Selection Bourbon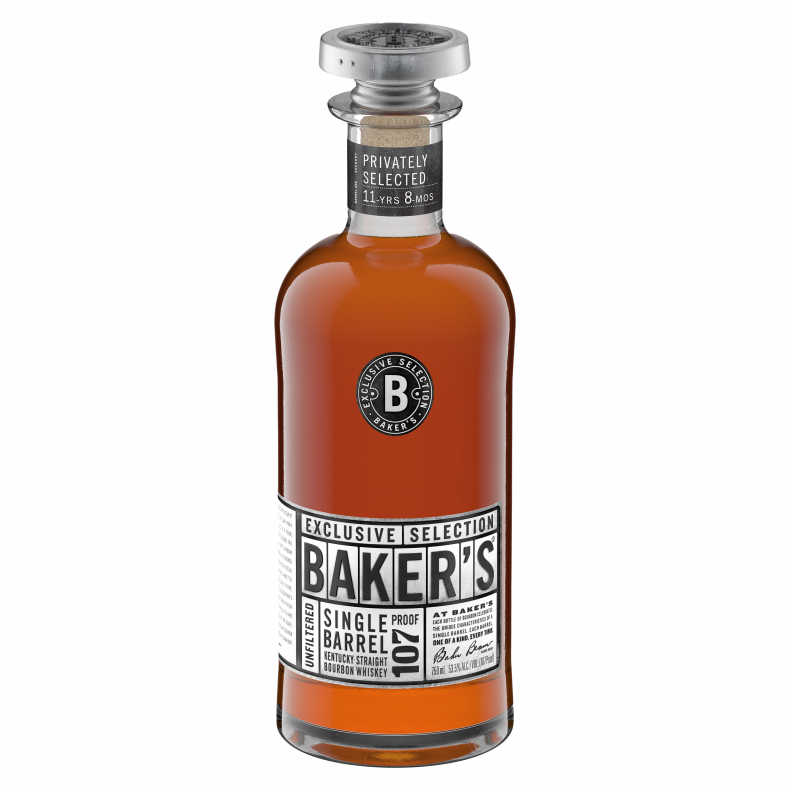 The Baker's Exclusive Selection Single Barrel Bourbon is from Baker Beam's favorite warehouses. These have been aged 11 years and eight months to allow for more changes in the seasons that add a new layer of flavor. As a single barrel bourbon, each bottle is different, but you can expect 107 proof with a good mouthfeel that mixes oak, toasted nuts and vanilla. It offers a warm and bold finish.
Buy at retailers near you for $99.99.
Oyo Vodka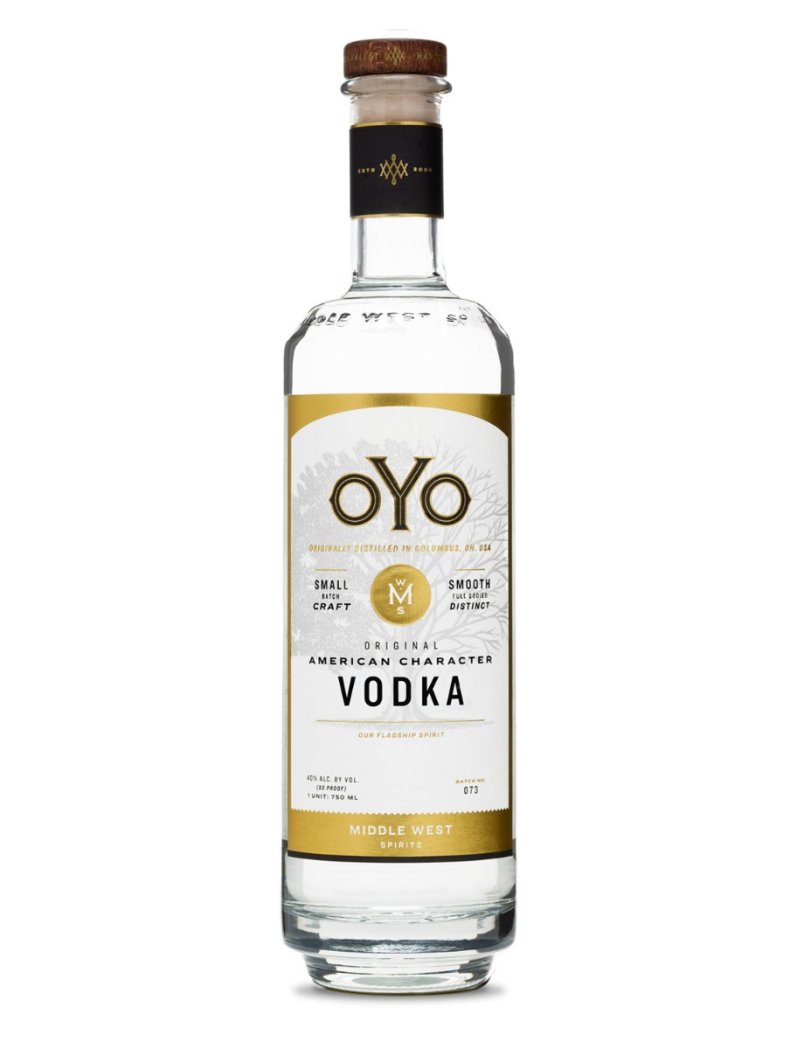 The OYO Original American Character Vodka from Middle West Spirits is a delicious vodka with hints of vanilla on the nose, mixed with just a touch of caramel. The taste is great with vanilla, caramel and citrus tones. You can sip this vodka on its own or use it as a base for a delicious cocktail. The name is pronounced "Oh Why Oh" if you look for it in stores.
Buy at Middle West Spirits for $31.99.
Ilegal Mezcal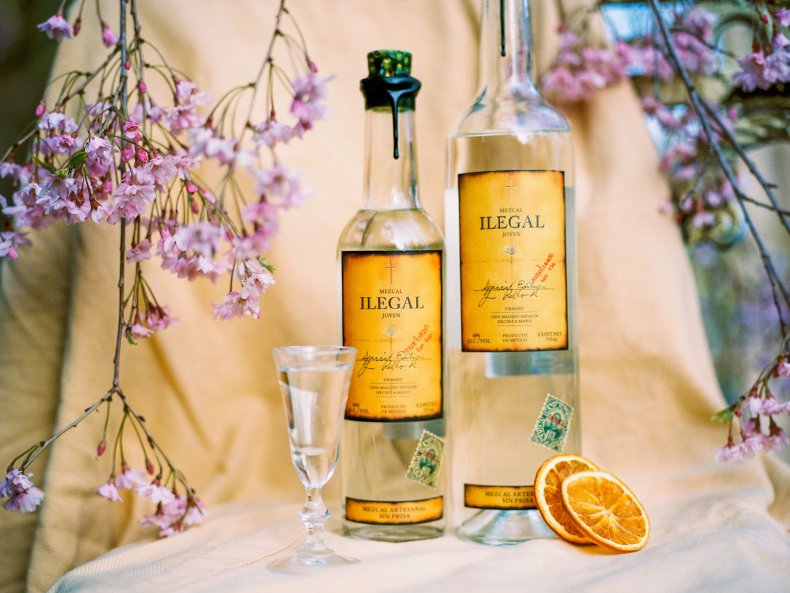 Ilegal Mezcal Joven is a great gift that catches your attention with a great-looking bottle and a green wax seal on the cork. This is a wonderful mezcal with a delicious smokey flavor. I love that the smoke teases at first sip, hides and then comes back in force. With notes of white pepper and green apple with a heat-filled finish, this is a bottle they will love.
Buy at Total Wine for $42.99.
Glendalough Irish Whiskey Double Barrel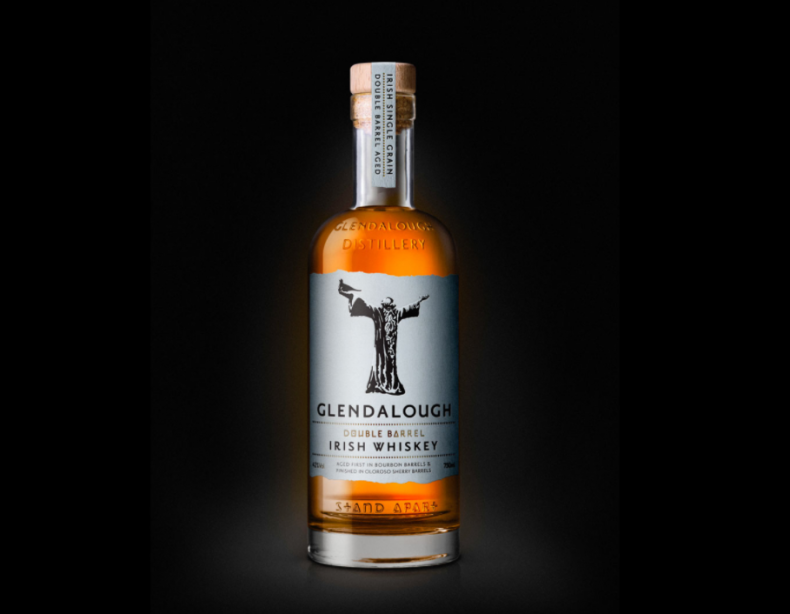 This Irish Whiskey starts in American bourbon barrels and then spends another six months in Spanish Oloroso Sherry casks. We love this as a gift during the holidays, thanks to the warm caramel, vanilla and Christmas spices that come to the front of the taste. The finish includes hints of ginger spices and almonds. It's an excellent Irish whiskey for yourself or a gift.
Buy at Total Wine for $31.99.
Vim & Petal Dry Gin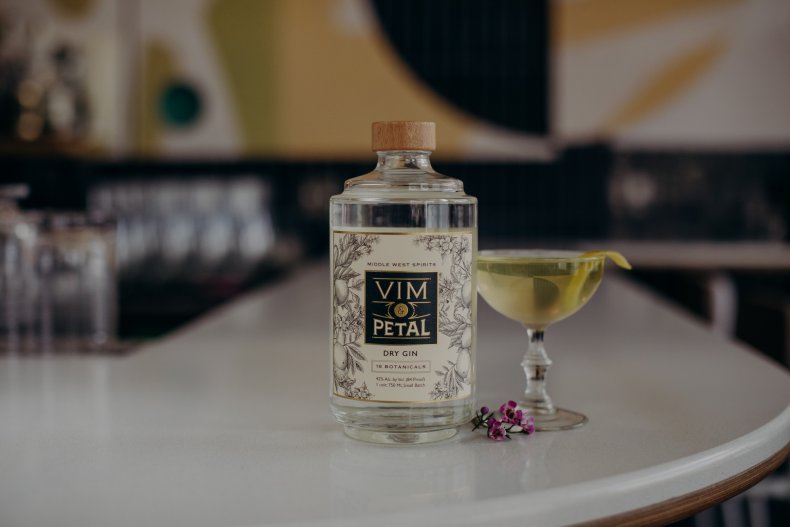 Vim & Petal Dry Gin is a botanical bouquet of flavors that is a tasty way to kick off gin-based cocktails. While there is still a hint of juniper, this gin offers a very citrus and botanical forward flavor that then gives way to pine and rosemary. It's an affordable, yet complex and tasty gin.
Buy at Middle West Spirits for $29.99.
Courage and Conviction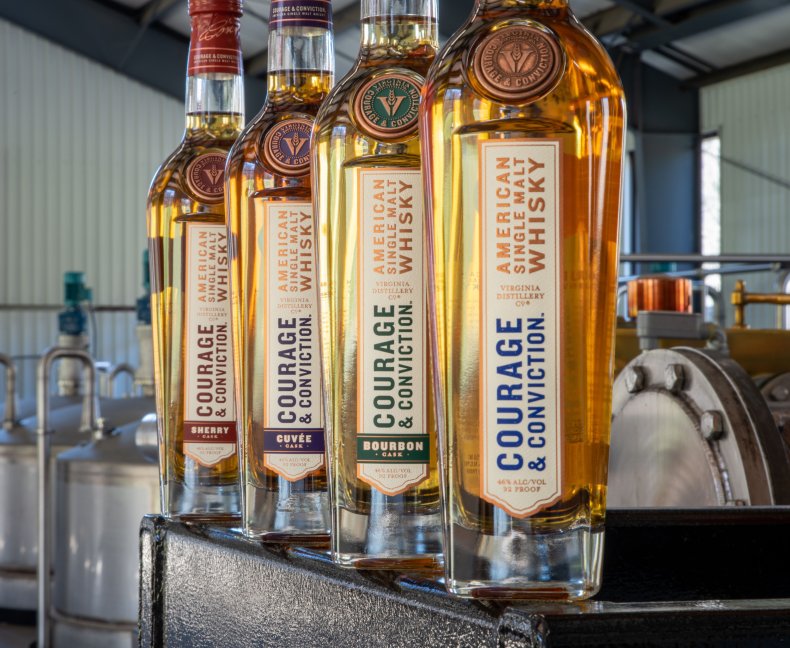 The Courage & Conviction American Single Malt is a wonderful gift for single malt lovers in your life. They'll experience an American take on the single malt that delivers a balanced if a little sweet, whisky that offers a great mix of fruit and floral with toffee and holiday fruit cakes. This entry from Virginia Distillery Company catches our attention even as an early offering.
Buy at Total Wine for $79.99.
Cocktail Crate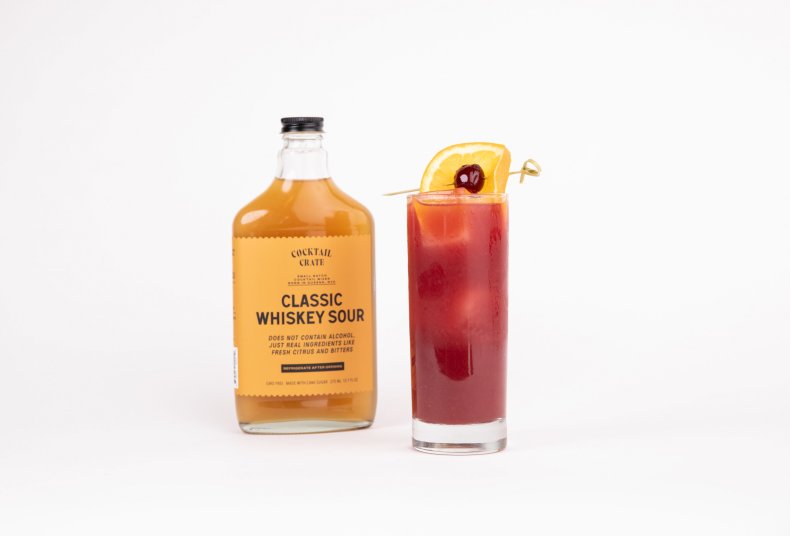 The Cocktail Crate mixers allow you to add your own spirits to ready-mixed cocktails that include staples like the whiskey sour and old fashioned. You can also choose a ginger mule, ginger bee, sriracha margarita, spiced old fashioned and maple whiskey sour. These cocktail mixers are easy to use. Simply mix one part spirit and one part mixer, add ice and stir. They are tasty with flavors that pop way more than you'd expect from a pre-made cocktail.
Buy a three-pack at Cocktail Crate for $30.
Brody's Crafted Cocktails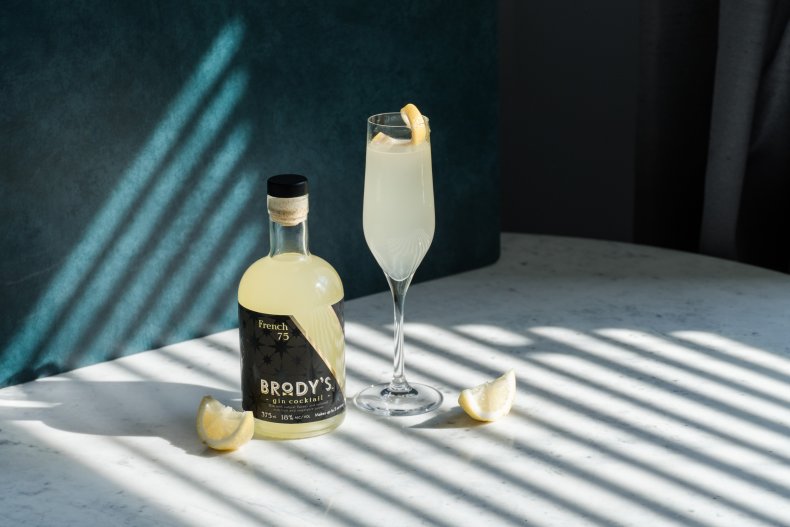 Brody's craft cocktails are perfect when paired with some bubbles. That could be sparkling water, club soda or some champagne. The French 75 and Airmail stand out as our favorites. While you can enjoy on the rocks, these are best with a mixer. Pick up some champagne to pair with Brody's, and you'll have an incredibly memorable gift.
Buy at Brody's for $14.99.
Bisquit and Dubouch

é Cognac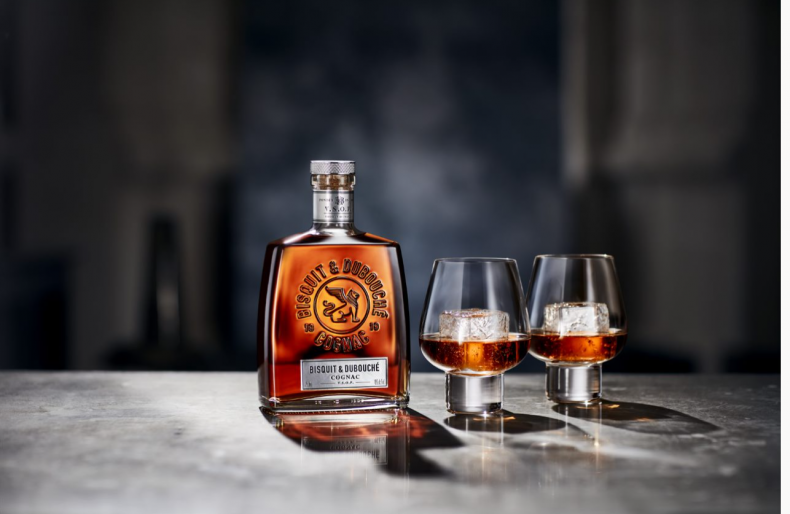 A bottle of Bisquit and Dubouché is a stellar gift for the cognac lover in your life. The bottle commands attention, and the cognac inside has the flavors to back up the attention it draws. With apple pie and roasted peach on the nose and the palate, this smooth cognac is delicious on the rocks, or they can work it into their favorite cocktails. Just be sure to ask them for a sample.
Buy at retailers near you for $99.99.
Jim Beam Bourbon Cream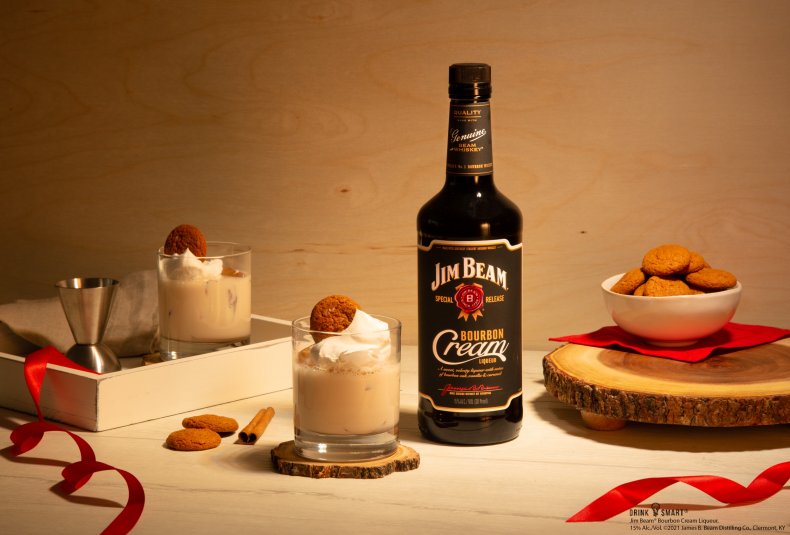 Jim Beam Bourbon Cream is a new offering that combines cream liqueur with Jim Beam to deliver a delicious spirit for the holidays. Serve on the rocks for a treat that pairs well with seasonal desserts or mix with hot water and cocoa for a creamy adult hot chocolate. If you want to make the cocktail shown above, here is the recipe.
1 part Jim Beam Bourbon Cream
1 part Jim Beam Bourbon
1/2 part Gingerbread Syrup
1 part half and half
2 dashes Aromatic Bitters
Combine in a cocktail shaker with ice. Shake and strain into a rocks glass over fresh ice. Garnish with whipped cream and crushed gingerbread cookies.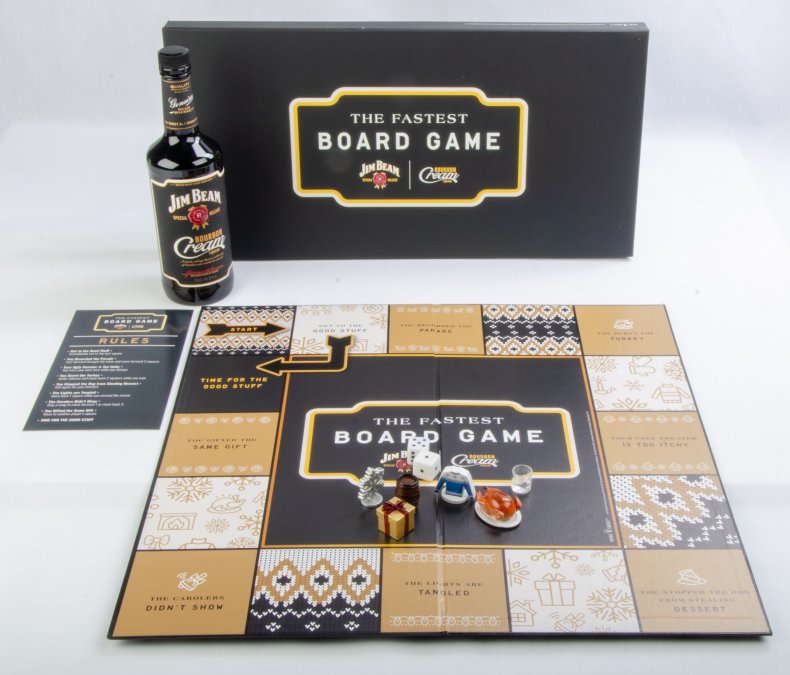 Starting December 7, you can order a special Get to the Good Stuff kit from Jim Beam with The Quickest Wrapping Paper, the Shortest Holiday Story and the Fastest Board Game direct from Jim Beam for $19.99.
Buy at retailers near you for $19.99.
Busker TripleCask TripleSmooth Irish Whiskey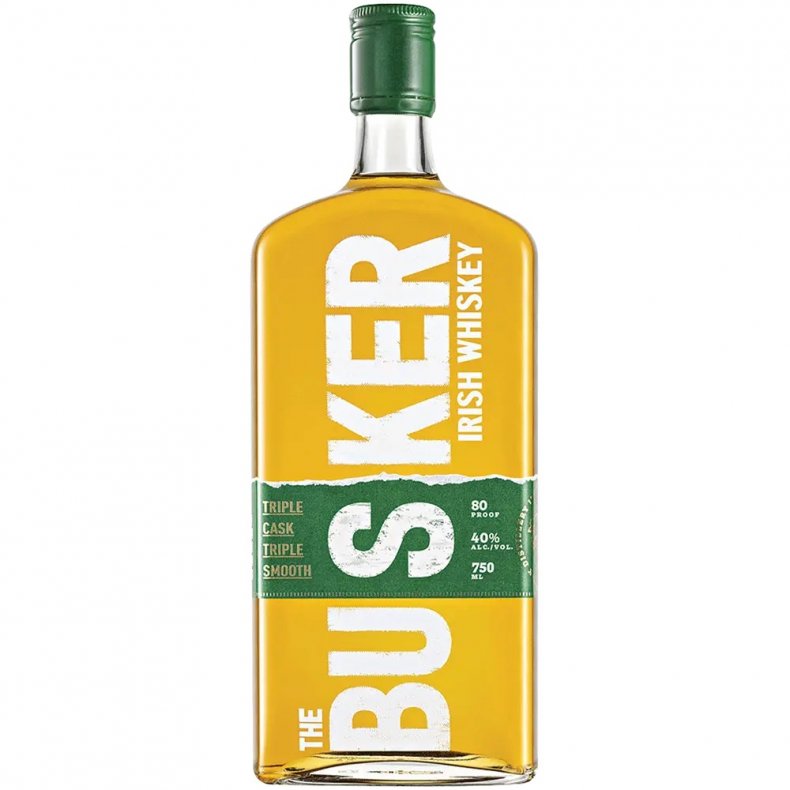 The Busker TripleCask TripleSmooth Irish Whiskey could become their new go-to Irish Whiskey. With a light and refreshing, almost fruity aroma, it's quite welcoming. The flavor is complex for an Irish Whiskey, and it comes to life with a little water and as you drink it. This offering from Busker is very smooth, with hints of vanilla and citrus.
Buy at Total Wine for $26.99.
Bespoken Spirits Bourbon
The Bespoken Spirits Bourbon hits with citrus notes on the nose and leads to an Oakey front on the palate. It is a smooth and easy-to-drink bourbon that gives way to a butterscotch candy finish. This is a bourbon gift that they'll enjoy as a daily drinker.
Buy at Mash & Grape for $59.99.
Metallica Blackened Whiskey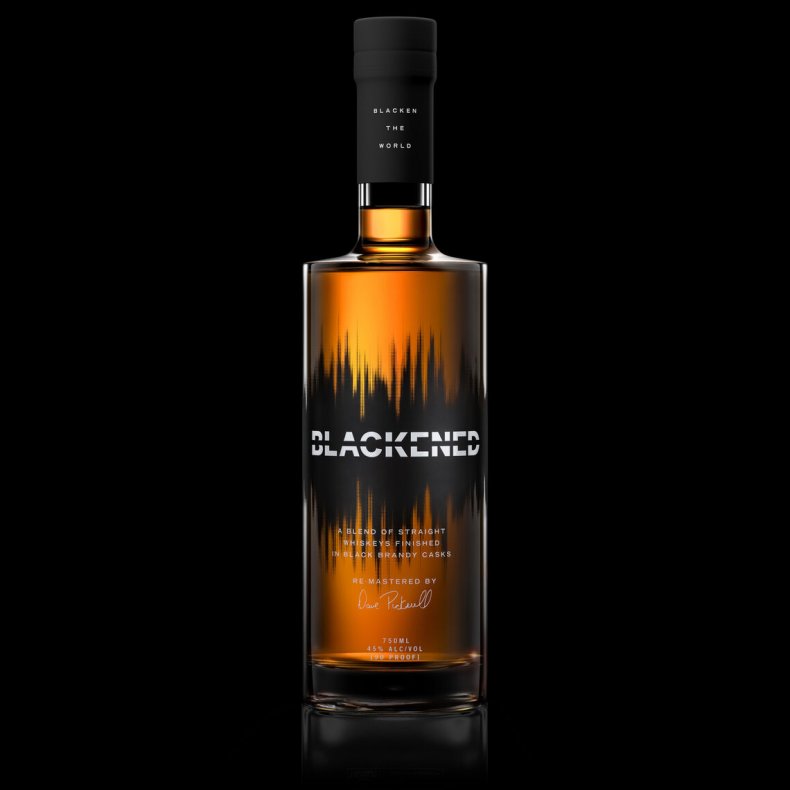 The Metallica Blackened Whiskey is more than just a celebrity name on a bottle. The barrel aging includes a BLACK NOISE sonic enhancement process that uses low frequencies that they say deliver more interaction between the whiskey and the barrel. Each batch includes a specific playlist that you can find on Spotify to listen to while you drink. This whiskey tastes good with an oak and burnt caramel flavor with a long finish. This is an excellent gift for Metallica fans.
Buy at Flaviar for $39.99.
Newsweek may earn a commission from links on this page, but we only recommend products we back. We participate in various affiliate marketing programs, which means we may get paid commissions on editorially chosen products purchased through our links to retailer sites.