The 25 Best Comedy Movies on Netflix, According to Critics
Let's face it, in times like this, we could all do with a good laugh.
As we continue to be mostly stuck in our homes due to the ongoing coronavirus pandemic, many of us are turning to good old Netflix to keep us entertained.
And why not get a few laughs in while a deadly pandemic rages on outside?
The list below reflects comedy films that are ranked by either Metacritic or Rotten Tomatoes and are currently on Netflix U.S.
The 25 Best Comedy Movies on Netflix, According to Critics
Lady Bird
Metascore rating: 94
A California high school student (Saoirse Ronan) plans to escape from her family and small town by going to college in New York, much to the disapproval of wildly loving, deeply opinionated and strong-willed mother.
Monty Python and the Holy Grail
Metascore rating: 91
King Arthur, accompanied by his squire, recruits his Knights of the Round Table, including Sir Bedevere the Wise (Terry Jones), Sir Lancelot the Brave (John Cleese), Sir Robin the Not-Quite-So-Brave-As-Sir-Lancelot and Sir Galahad the Pure (Michael Palin). On the way, Arthur battles the Black Knight who, despite having had all his limbs chopped off, insists he can still fight. They reach Camelot, but Arthur decides not to enter, as "it is a silly place."
The Death of Stalin
Metascore rating: 88
When tyrannical dictator Josef Stalin dies in 1953, his parasitic cronies square off in a frantic power struggle to become the next Soviet leader. Among the contenders are the dweebish Georgy Malenkov, the wily Nikita Khrushchev and Lavrenti Beria, the sadistic secret police chief.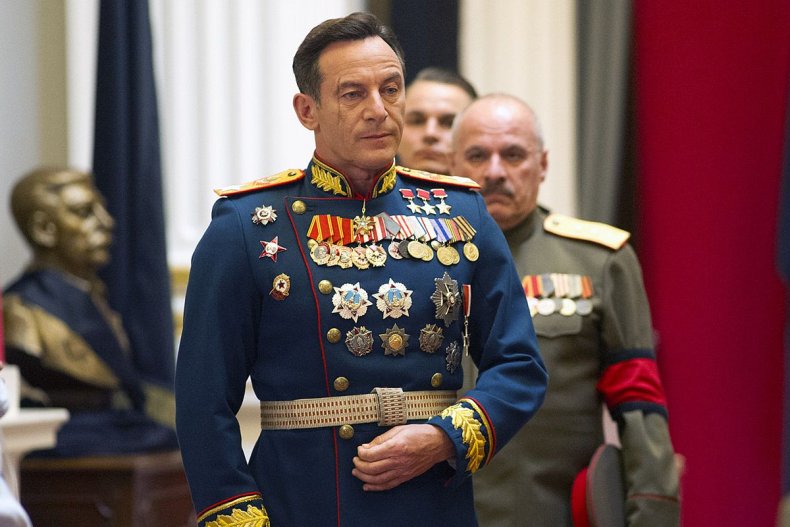 Silver Linings Playbook
Metascore rating: 81
After spending eight months in a mental institution, a former teacher (Bradley Cooper) moves back in with his parents and tries to reconcile with his ex-wife.
The Meyerowitz Stories (New and Selected)
Metascore rating: 79
The Meyerowitz Stories (New and Selected) is the emotional and comic intergenerational tale of adult siblings (Adam Sandler, Ben Stiller, and Elizabeth Marvel) contending with the long shadow their strong-willed father (Dustin Hoffman) has cast over their lives.
Hunt for the Wilderpeople
Metascore rating: 76
Raised on hip-hop and foster care, defiant city kid Ricky (Julian Dennison) gets a fresh start in the New Zealand countryside. He quickly finds himself at home with his new foster family: the loving Aunt Bella, the cantankerous Uncle Hec (Sam Neill), and dog Tupac. When a tragedy strikes that threatens to ship Ricky to another home, both he and Hec go on the run in the bush. As a national manhunt ensues, the newly branded outlaws must face their options: go out in a blaze of glory or overcome their differences and survive as a family.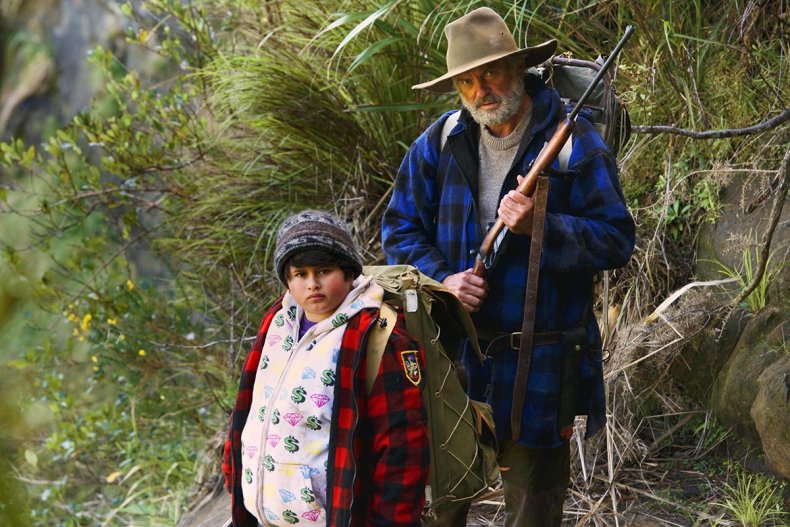 The Disaster Artist
Metascore rating: 76
An aspiring actor (James Franco) in Hollywood meets an enigmatic stranger by the name of Tommy Wiseau, the meeting leads the actor down a path nobody could have predicted; creating the worst movie ever made.
Dolemite Is My Name
Metascore rating: 76
The story of Rudy Ray Moore (Eddie Murphy), who created the iconic big screen pimp character Dolemite in the 1970s.
The Naked Gun: From the Files of Police Squad!
Metascore rating: 76
Leslie Nielsen stars as Police Squad's own granite-jawed, rock-brained cop Frank Drebin, who bumbles across a mind-control scheme to assassinate Queen Elizabeth. Priscilla Presley, O.J. Simpson, a stuffed beaver, two baseball teams and an odd assortment of others join the wacko goings-on and blow the laugh-o-meter to smithereens.
Superbad
Metascore rating: 76
Two co-dependent high school seniors (Jonah Hill and Michael Cera) are forced to deal with separation anxiety after their plan to stage a booze-soaked party goes awry.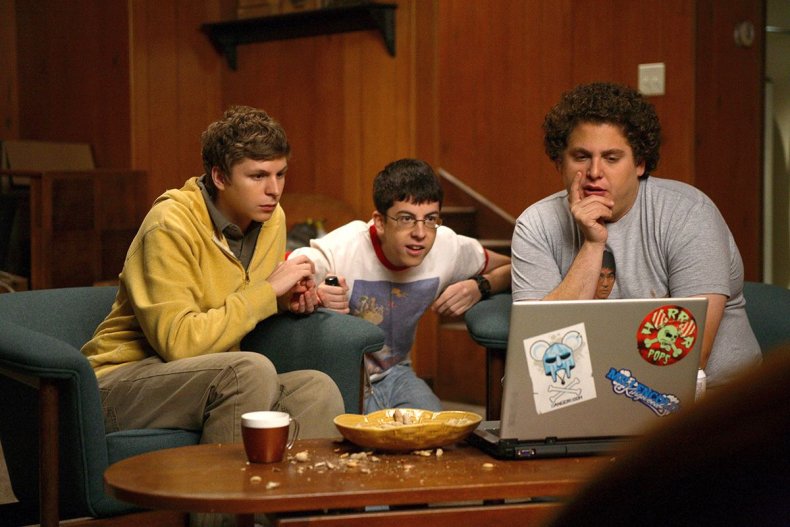 The Muppets
Metascore rating: 75
When Kermit the Frog and the Muppets learn that their beloved theater is slated for demolition, a sympathetic human, Gary, and his puppet roommate, Walter, swoop in to help the gang put on a show and raise the $10 million they need to save the day.
Hail, Caesar!
Metascore rating: 72
Set during the latter years of Hollywood's Golden Age, Hail, Caesar! follows a single day in the life of a studio fixer who is presented with plenty of problems to fix.
Easy A
Metascore rating: 72
After a little white lie about losing her virginity gets out, a clean cut high school girl (Emma Stone) sees her life paralleling Hester Prynne's in "The Scarlet Letter," which she is currently studying in school—until she decides to use the rumor mill to advance her social and financial standing.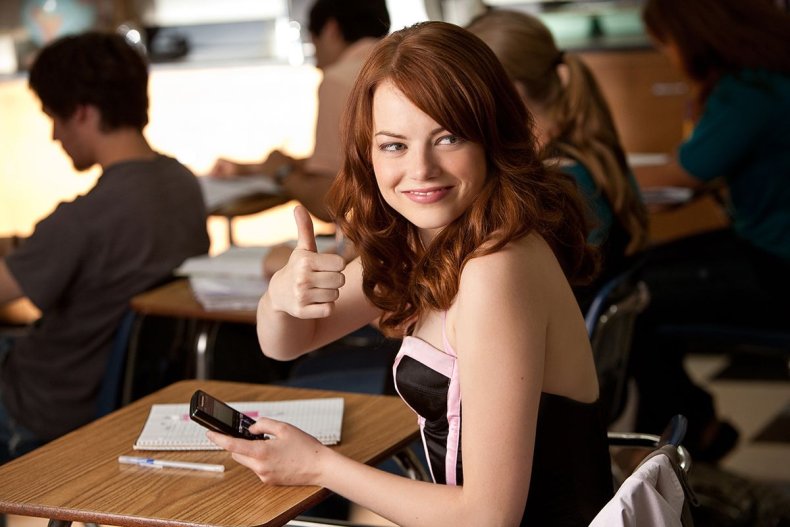 Yes, God, Yes
Metascore rating: 71
After an innocent AOL chat turns racy, a Catholic teenager (Natalia Dyer) in the early 2000s discovers masturbating and struggles to suppress her new urges in the face of eternal damnation.
Mindhorn
Metascore rating: 70
When a twisted killer tells the police he'll only speak to a fictional 1980s TV detective, the washed-up actor who played him takes the gig.
Julie & Julia
Metascore rating: 66
Based on two true stories, Julie & Julia intertwines the lives of two women (Meryl Streep and Amy Adams) who, though separated by time and space, are both at loose ends...until they discover that with the right combination of passion, fearlessness and butter, anything is possible.
The Bling Ring
Metascore rating: 66
Based on a true story, a group of fame-obsessed teenagers rob celebrity homes.
Pineapple Express
Metascore rating: 64
A stoner (Seth Rogan) and his dealer (James Franco) are forced to go on the run from the police after the pothead witnesses a cop commit a murder.
Always Be My Maybe
Metascore rating: 64
Reunited after 15 years, famous chef Sasha and hometown musician Marcus feel the old sparks of attraction but struggle to adapt to each other's worlds.
Between Two Ferns: The Movie
Metascore rating: 59
After Will Ferrell discovered his public access show Between Two Ferns and uploaded it to Funny Or Die, Zach became a laughing stock. Now Zach is taking a road trip to complete a series of celebrity interviews and restore his reputation.
The Lovebirds
Metascore rating: 59
A couple (Issa Rae & Kumail Nanjiani) experiences a defining moment in their relationship when they are unintentionally embroiled in a murder mystery. As their journey to clear their names takes them from one extreme—and hilarious—circumstance to the next, they must figure out how they, and their relationship, can survive the night.
Wine Country
Metascore rating: 56
A group of friends head to the land of oaky Chardonnays and big, bold Cabernet Sauvignons for one member of the squad's 50th birthday party.
About Time
Metascore rating: 55
The night after another unsatisfactory New Year party, Tim's father tells his son that the men in his family have always had the ability to travel through time. Tim can't change history, but he can change what happens and has happened in his own life – so he decides to make his world a better place... by getting a girlfriend. Sadly, that turns out not to be as easy as he thinks.
Eurovision Song Contest: The Story of Fire Saga
Metascore rating: 55
When aspiring musicians Lars (Will Ferrell) and Sigrit (Rachel McAdams) are given the opportunity of a lifetime to represent their country at the world's biggest song competition, they finally have a chance to prove that any dream worth having is a dream worth fighting for.
50 First Dates
Metascore rating: 48
Henry (Adam Sandler) is a player skilled at seducing women. But when this veterinarian meets Lucy (Drew Barrymore), a girl with a quirky problem when it comes to total recall, he realizes it's possible to fall in love all over again...and again, and again. That's because the delightful Lucy has no short-term memory, so Henry must woo her day after day until he finally sweeps her off her feet.