25 Celebrities With Famous Parents
The entertainment industry is surprisingly small and convoluted, with endless family connections among many of our favorite stars.
Is there anything more disappointing than beginning to stan a new actor or musician only to discover they have been given a leg up in the industry by their famous parents
However, with that being said, many go on to prove their talents in their own right, albeit with the help of a few of mom and dad's contacts no doubt. But hey, that's showbiz baby.
Hollywood is full of famous children, from the obvious namesakes like Lily-Rose Depp and Jamie Lee Curtis, to more surprising ones as listed below.
Here are 25 celebrities with famous parents:
Dakota Johnson
The 50 Shades of Grey star, famous for calling Ellen DeGeneres out in her show, is the daughter of two Hollywood heavyweights, Don Johnson and Melanie Griffith. She is also the granddaughter of Tippi Hedren, star of Alfred Hitchcock's The Birds.
On growing up in a famous family, Dakota told The Edit in 2016: "I understood that my family was famous. I saw the way it felt from the inside, and that put me off ever feeling like I was capable of gawking at someone because they were famous."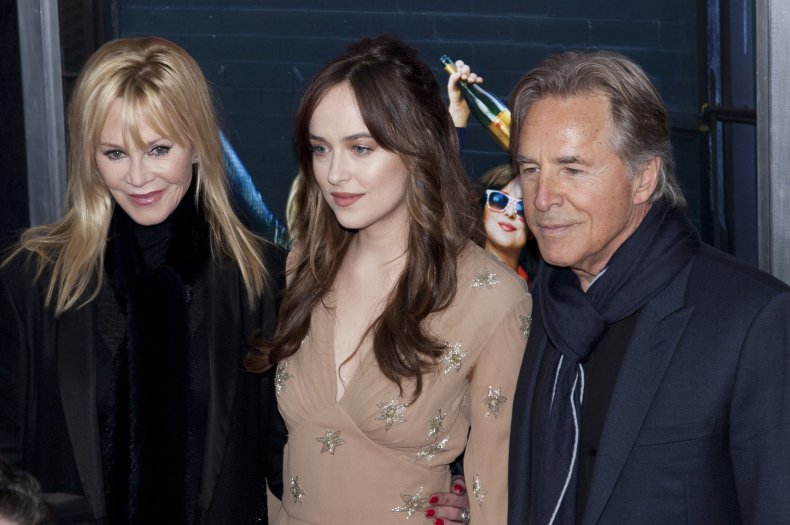 John David Washington
BlacKkKlansman and Tenet star John David Washington is the oldest son of Hollywood icon Denzel Washington.
"I think the best actor in the industry, in the business, is my father," Washington told People last year. "I'm inspired by the kind of career he's had and what he's had to do."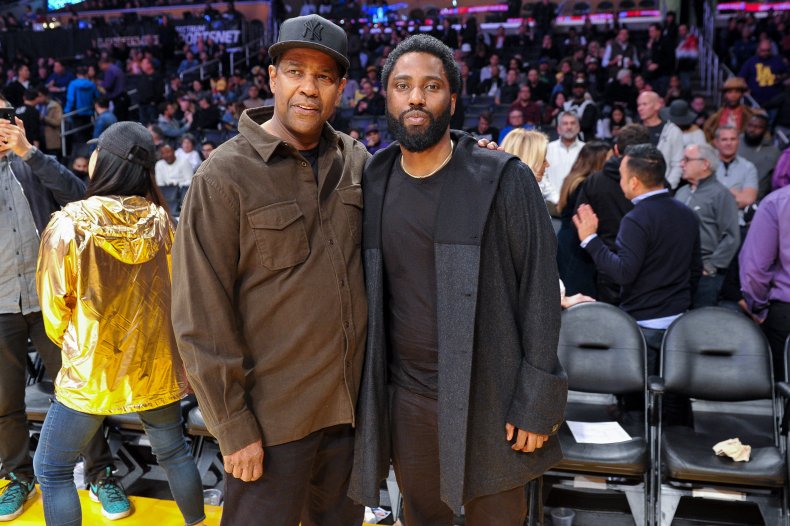 Tracee Ellis Ross
Tracee Ellis Ross of Girlfriends and Blackish fame is the daughter of the iconic Diana Ross.
"Being my mom's child, of course, duh, that's some big shoes to step into, she's just an international icon and beloved by the world and broke barriers and opened up roads, etc.," she said of her mother to PA.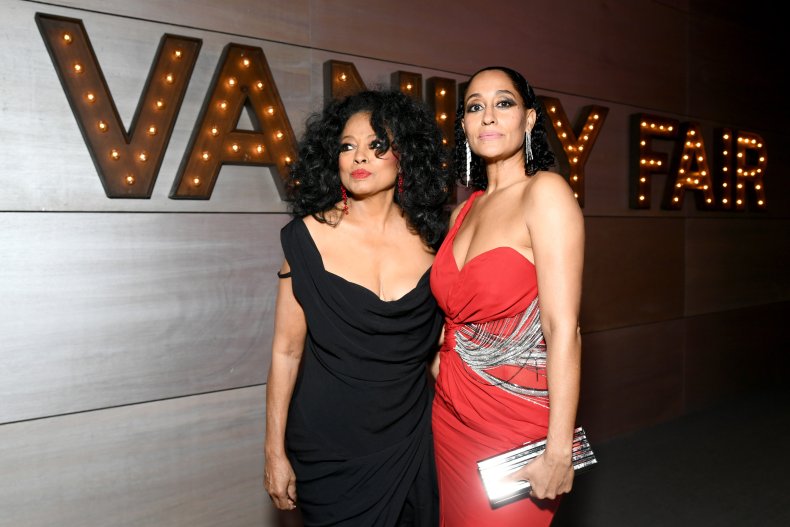 Margaret Qualley
Margaret Qualley has a new but blossoming career in Hollywood having starred in HBO's The Leftovers and FX's Fosse/Verdon. She also rose to further prominence in Quentin Tarantino's Once Upon A Time in Hollywood.
However, some may be surprised to discover she is actually the daughter of the prolific Andie MacDowell known for Groundhog Day and Four Weddings and a Funeral.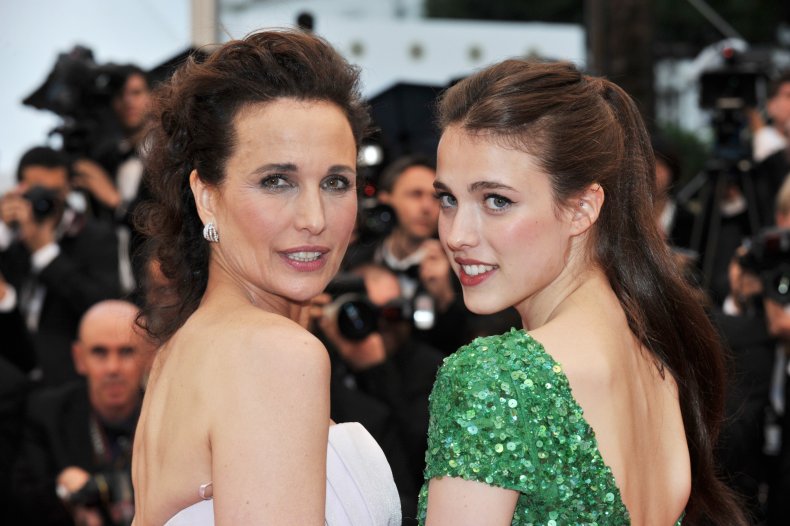 Wyatt Russell
Black Mirror fans will recall Wyatt Russell starred in the "Playtest" episode of the dystopian anthology but he also stars in Amazon Prime's Lodge 49.
He is the son of actors Kurt Russell and Goldie Hawn.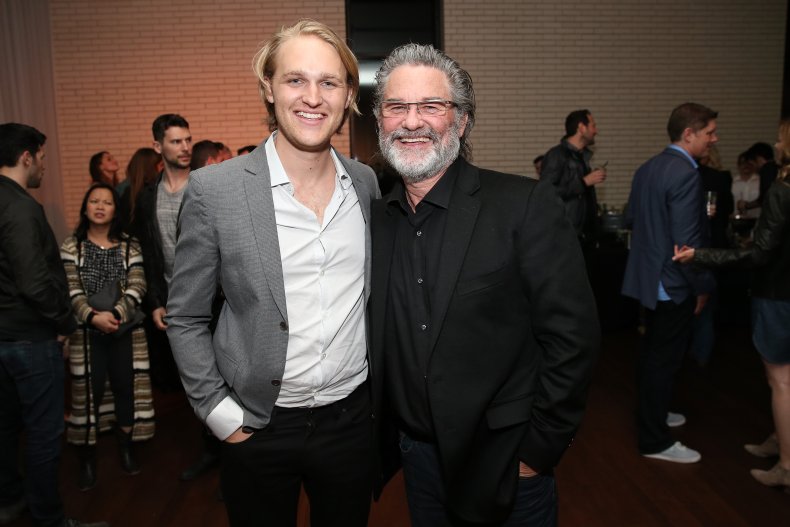 Kate Hudson
Similarly, Kate Hudson is the daughter of Goldie Hawn and her first husband, Bill Hudson.
Speaking to The Edit in 2017, Hudson said that her parents told her she could not rely on them when she chose to go into acting.
"[My parents] said, OK, but we're not going to [financially] support you," the Almost Famous actress said. "They made it clear that we grew up privileged, and that it was theirs, not ours."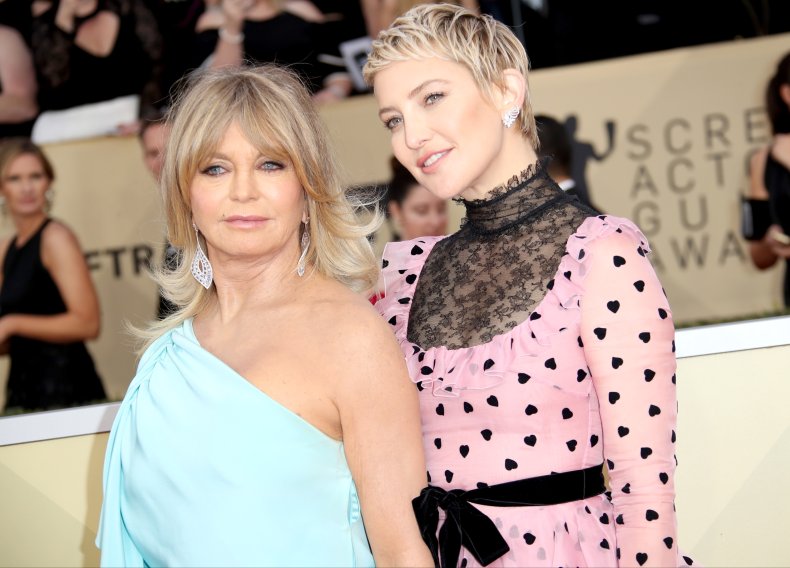 Zoe Kravitz
Zoe Kravits of Big Little Lies fame is the daughter of musician Lenny Kravitz and actress Lisa Bonet.
"When your mom and dad are both so cool but you're not, I think maybe that's where I get this idea that I'm really not cool," Kravitz told Rolling Stone in 2017. "That has stuck with me forever."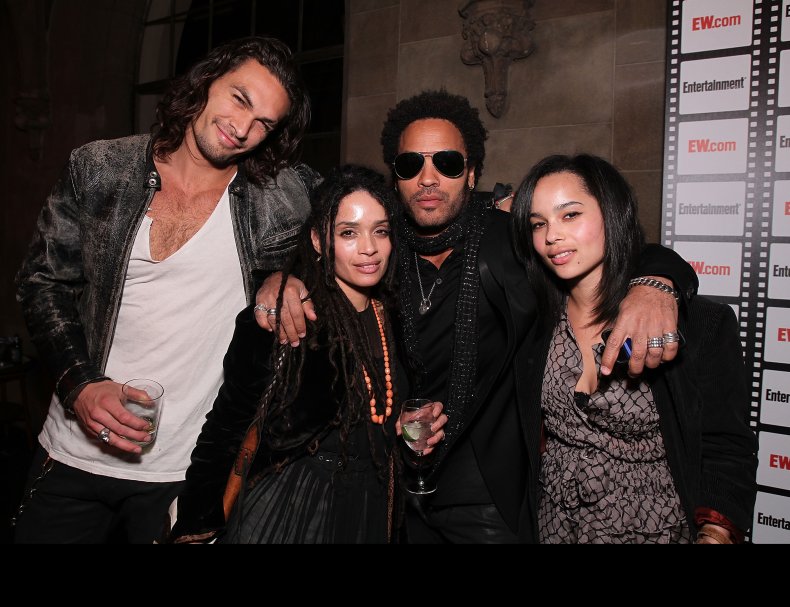 Mariska Hargitay
Mariska Hargitay, best known for playing Olivia Benson on Law & Order: Special Victims Unit is the daughter of Hollywood sex symbol, the late Jayne Mansfield.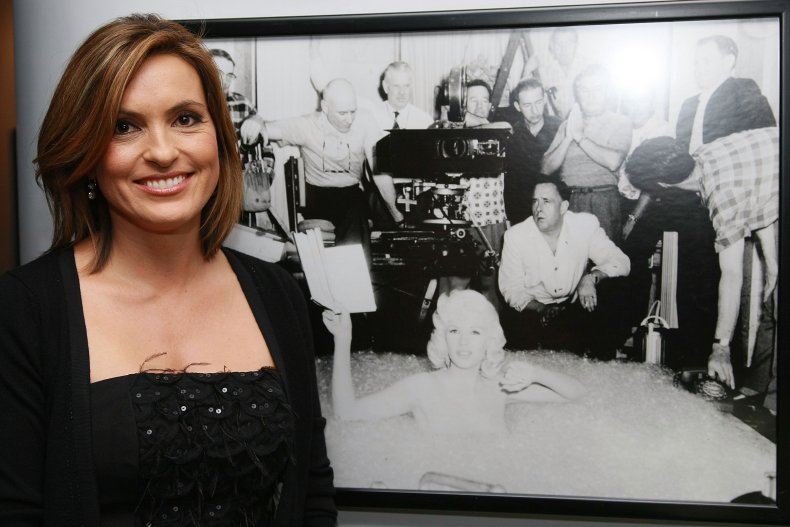 Lily Allen
English singer Lily Allen is the daughter of actor Keith Allen who has starred in films such as Trainspotting, The Others and Shallow Grave. Lily's brother Alfie is famous for playing Theon Greyjoy in Game of Thrones.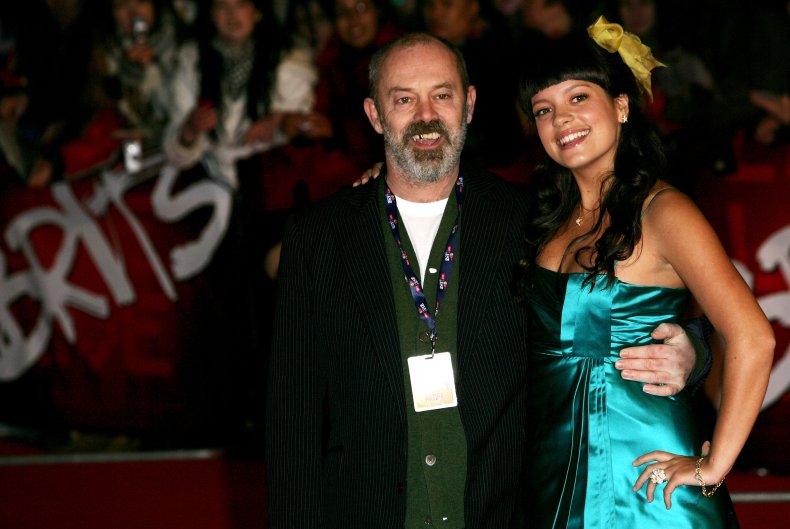 Nicholas Cage
Nicholas Cage is actually part of the Hollywood Coppola dynasty. His father, August Coppola, was an author, film executive, and academic and the brother of The Godfather director Francis Ford Coppola.
On why he didn't keep his family's famous last name, Cage told 680News in 2011: "Nicolas Coppola was a very scared little boy, and I had to sort of re-invent who I was going to be to make my dreams come true."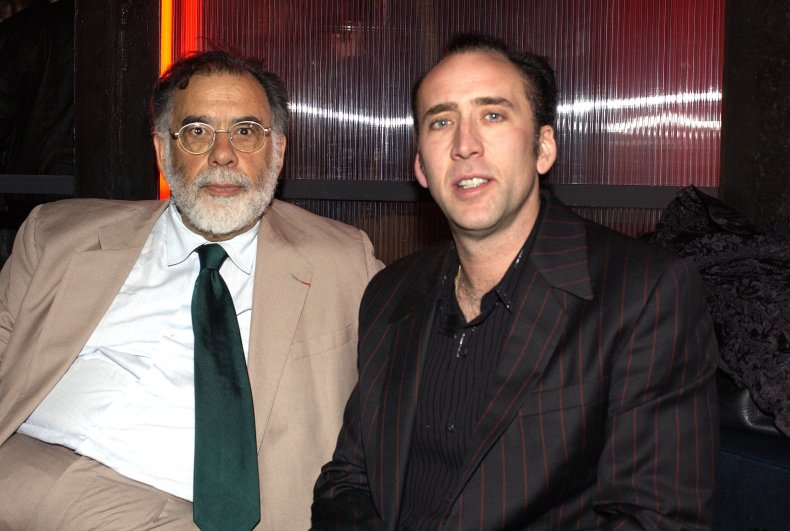 Kiefer Sutherland
Kiefer Sutherland of 24 fame is the son of veteran actor, Donald Sutherland.
The two played father and son on screen in the 2015 Western movie, Forsaken.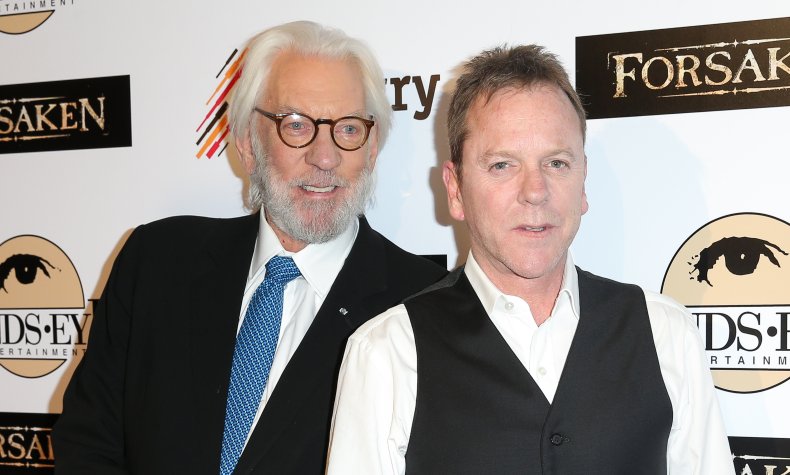 Gwyneth Paltrow
Oscar-winning actress and Goop entrepreneur Gwyneth Paltrow is the daughter of prolific actress Blythe Danner.
The Shallow Hal actress posted a sweet birthday tribute to her mother in 2021, writing: "This beautiful creature fills our hearts with so much warmth."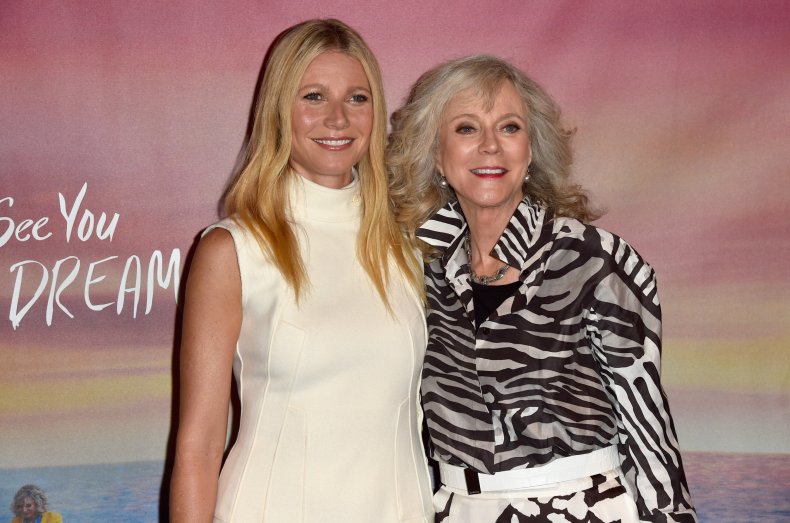 Toby Stephens
Toby Stephens, who has starred in Netflix's Lost In Space and played Mr. Rochester in a beloved 2006 BBC adaptation of Jane Eyre, is the son of the legendary Maggie Smith.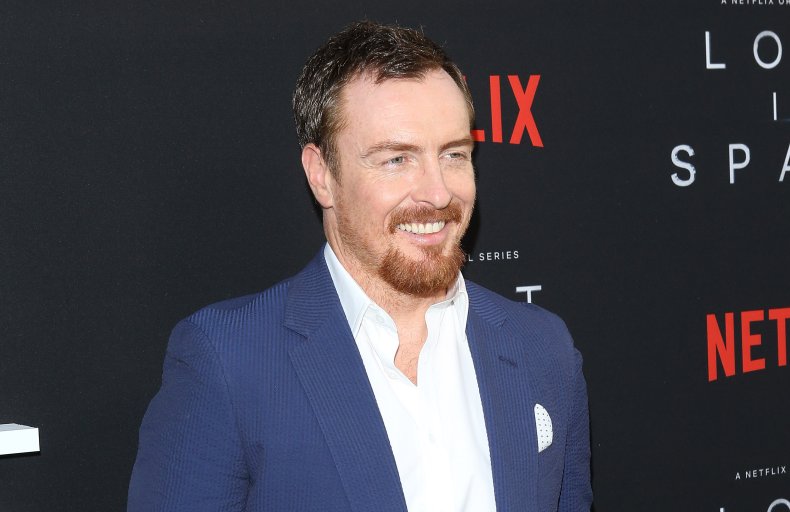 Bryce Dallas Howard
Bryce Dallas Howard has been one of Hollywood's most prolific actresses in recent years, starring in blockbusters like Jurassic World and The Help but she is actually the daughter of legendary director Ron Howard.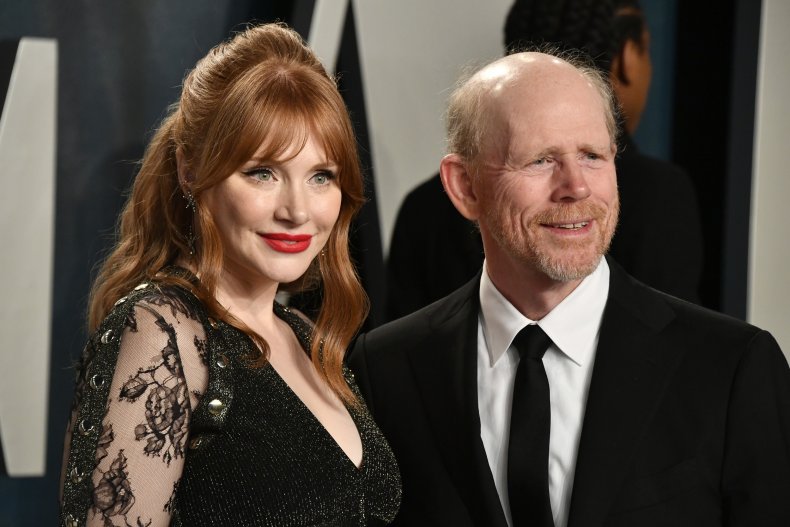 Lily Collins
Lily Collins has been making a name on Netflix in recent years starring both in Emily in Paris and Mank. She is the daughter of iconic rock musician Phil Collins.
She once wrote her famous dad a letter about forgiving him for not being there for her.
"I forgive you for not always being there when I needed and for not being the dad I expected," she wrote in the letter that was published by the Daily Mail.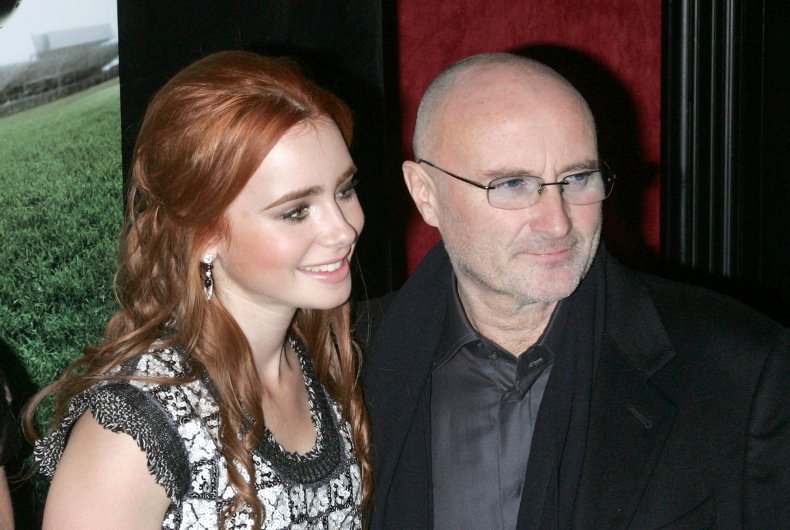 Riley Keough
Riley Keough of Mad Max: Fury Road fame comes from music royalty being the daughter of Lisa Marie Presley. Her grandparents are Elvis Presley and Priscilla Presley and Michael Jackson was her stepfather.
"People always ask, 'How crazy is it that your grandpa was Elvis and your stepdad was Michael Jackson?' I make them happy and say, 'Yeah, it's soooo crazy!'" Keough revealed to Esquire. "But actually, I don't think about it, ever...But I always wanted my own money."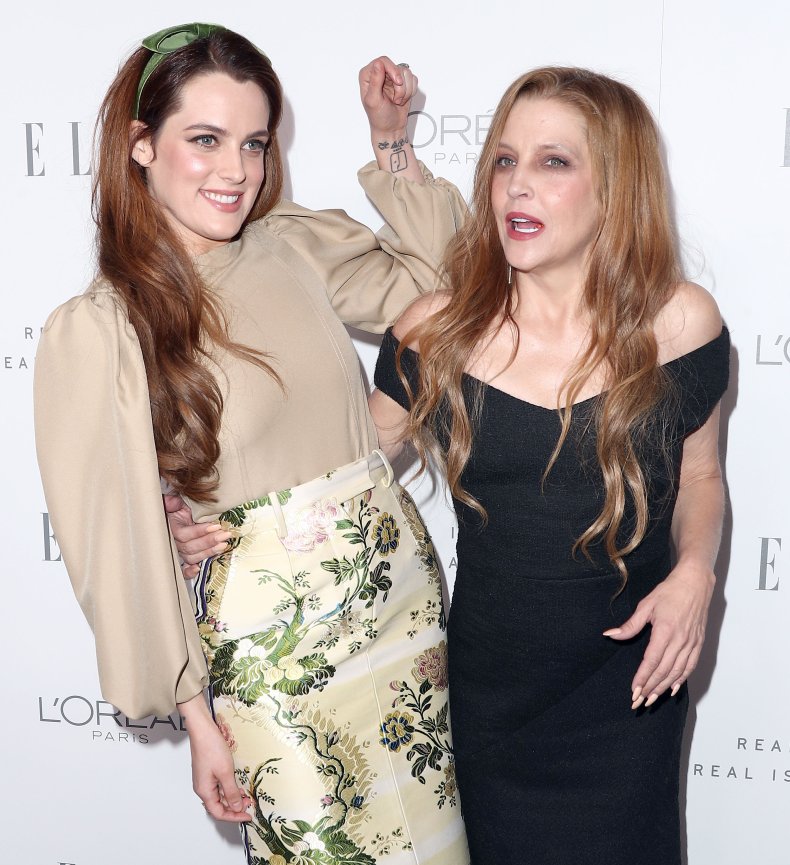 Laura Dern
A beloved Hollywood legend in her own right, the Academy-award winning Marriage Story actress is the daughter of Bruce Dern and Diane Ladd.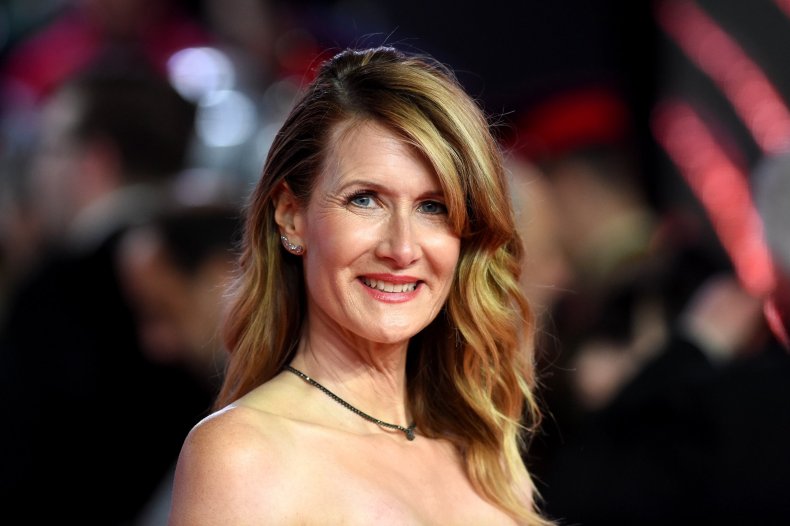 Rashida Jones
Rashida Jones, beloved for her role in Parks and Recreation among many other titles is the daughter of the legendary Quincy Jones.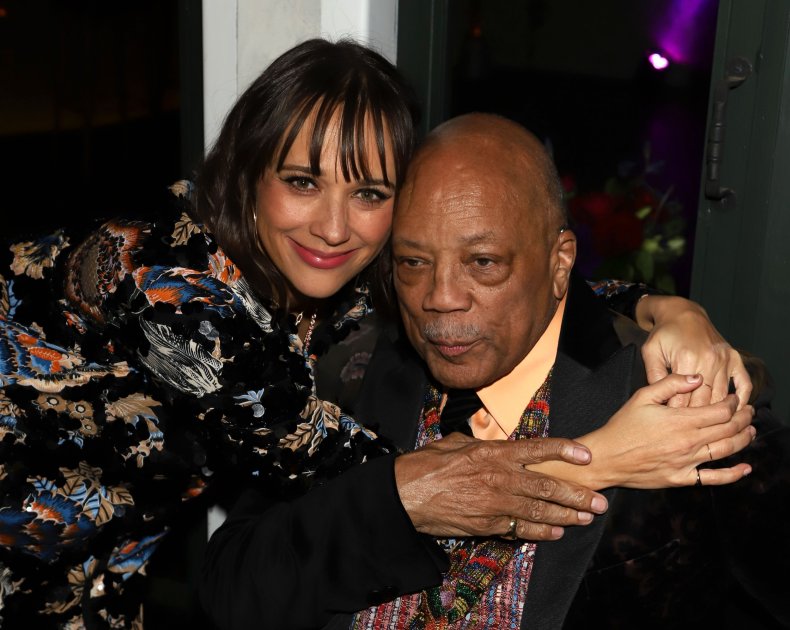 Angelina Jolie
Angelina Jolie is the daughter of Jon Voight, known for his roles in Midnight Cowboy and Anaconda.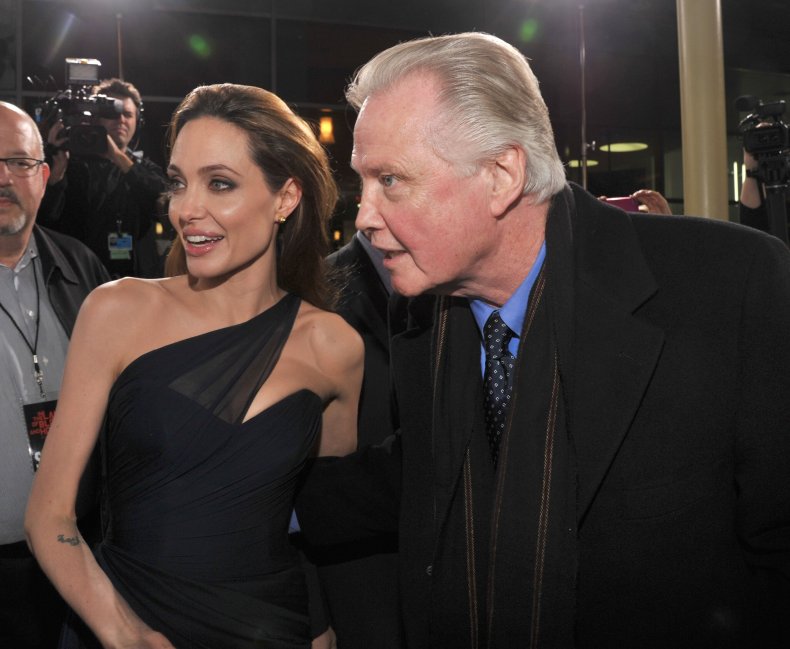 Kaia Gerber
Currently one of the fashion industry's most sought-after models, Kaia Gerber has followed in the footsteps of her supermodel mom, Cindy Crawford.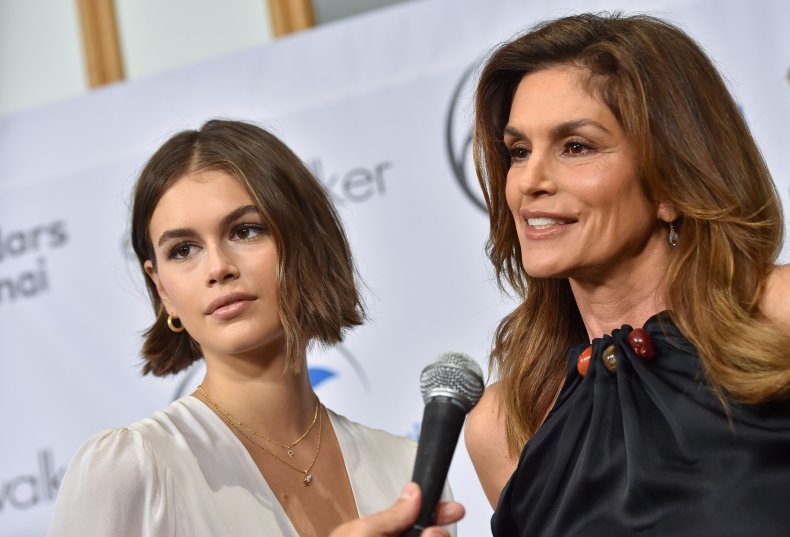 Maya Rudolph
The comedy legend of SNL fame is the daughter of the late Minnie Ripperton, famous for the iconic 1975 single "Lovin' You."
On losing her mother at a young age, Rudolph told E!: "For many, many years, I couldn't even touch this conversation. Like my mom was always—it was such a painful—I don't remember if I ever did proper grieving."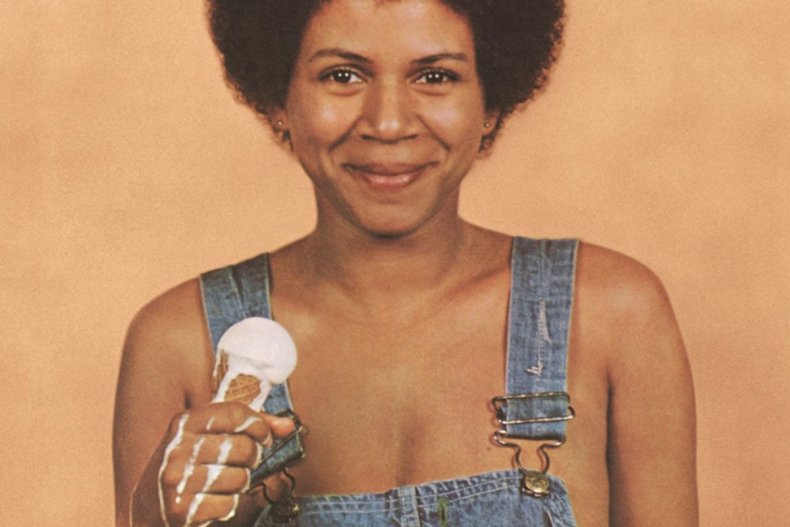 Domhnall Gleeson
Domhnall Gleeson's blossoming Hollywood career includes roles in films like Ex Machina, About Time, Brooklyn and Star Wars: The Force Awakens. He is the son of acclaimed actor, Brendan Gleeson.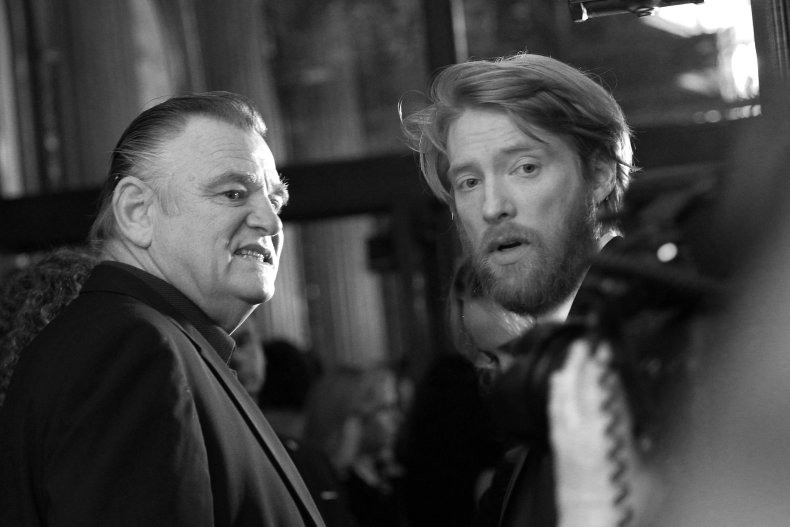 Jack Quaid
Jack Quaid, who has recently risen to prominence playing the protagonist on Amazon Prime's The Boys is the son of 90s icons Dennis Quaid and Meg Ryan.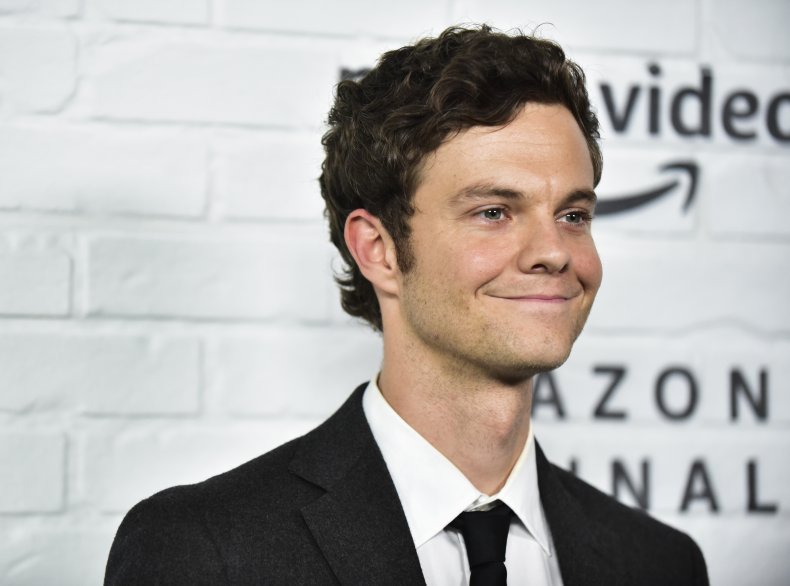 Billie Lourd
Billie Lourd—who has starred on multiple Ryan Murphy TV shows like Scream Queens and American Horror Story—is the only child of the late Carrie Fisher.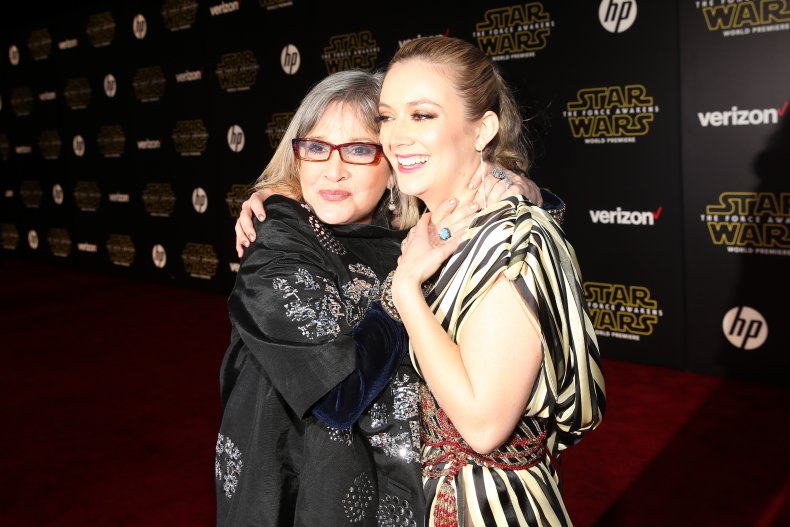 Eve Hewson
Irish actress Even Hewson from The Luminaries and The Knick is the daughter of musician Paul David Hewson, or as he more famously goes by, Bono, the frontman of rock band U2.