Cats and dogs can coexist peacefully in most households, depending on which dog breed you choose.
Introducing cats to dogs can be challenging because "most cats prefer peace and quiet and tend to be solitary creatures" and "they are exquisitely susceptible to stress," notes VCA, one of North America's largest animal hospital chains that operates more than 1,000 veterinary practices across the U.S. and Canada as well as Japan.
But some dog breeds are more compatible with cats than others, such as dogs in the sporty group, who are naturally friendly and outgoing. "These happy-go-lucky dogs are pleased to make friends with anybody they meet, including cats," the American Kennel Club (AKC) explains.
"Most dog breeds can live calmly with a cat if they are socialized as puppies and are trained to leave the cat alone," AKC adds.
Below are some dog breeds that are good with cats, listed in alphabetical order.
Basset hound
Basset hounds are known to be "loyal, patient, and low-key dogs," and "their mild-mannered outlook on life makes them friendly and tolerant of other animals," AKC notes.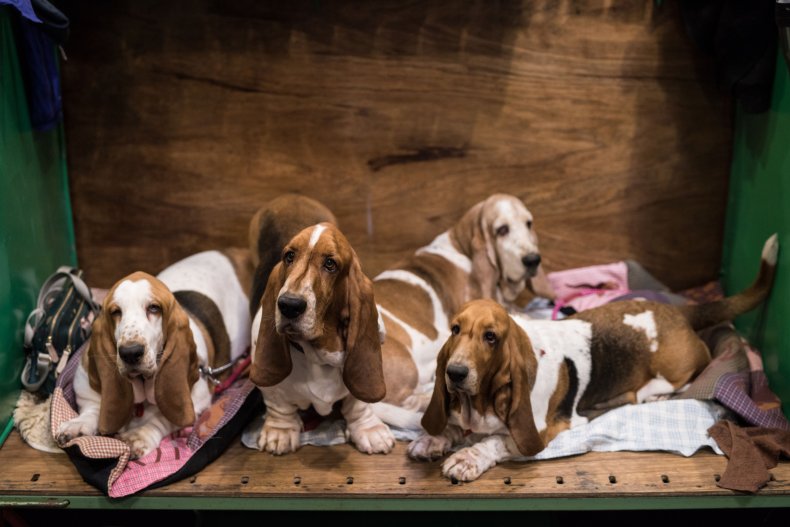 Beagle
Bred to hunt in packs, beagles are usually friendly to other animals. They have a "happy-go-lucky nature" and "are likely to see cats as just another member of the pack," according to AKC.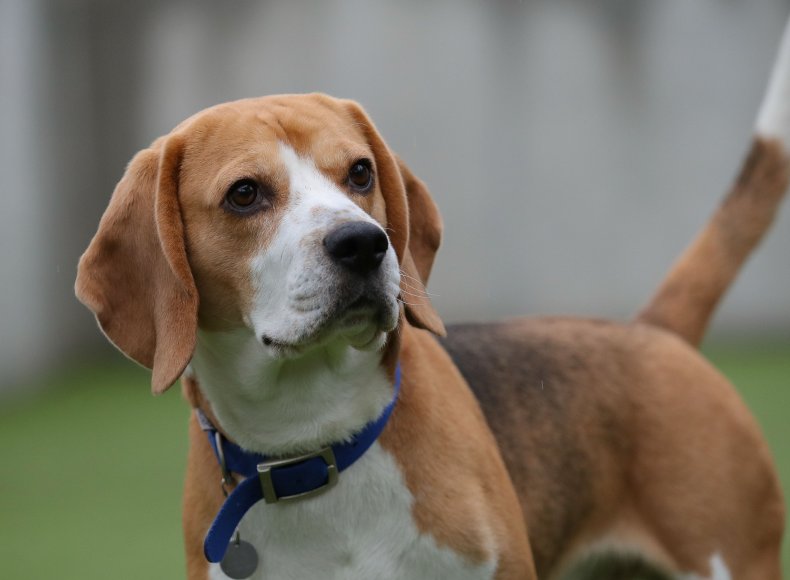 Border collie
Known to be "lovers, not fighters," Border collies are "exceptionally gentle with children and most family pets, even those of the feline persuasion," according to The Spruce Pets, a pet training and care advice website.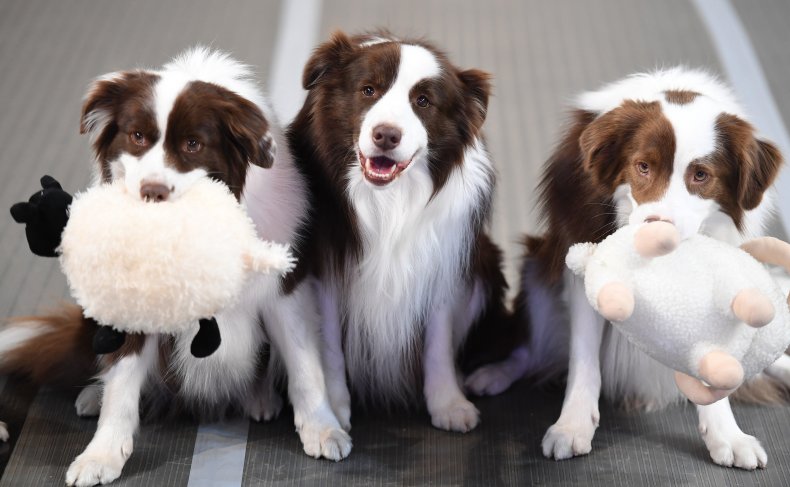 Border terrier
Border Terriers make "a good-tempered, affectionate family companion" and can be good for homes with multiple pets, including cats, according to Purina, the pet food company.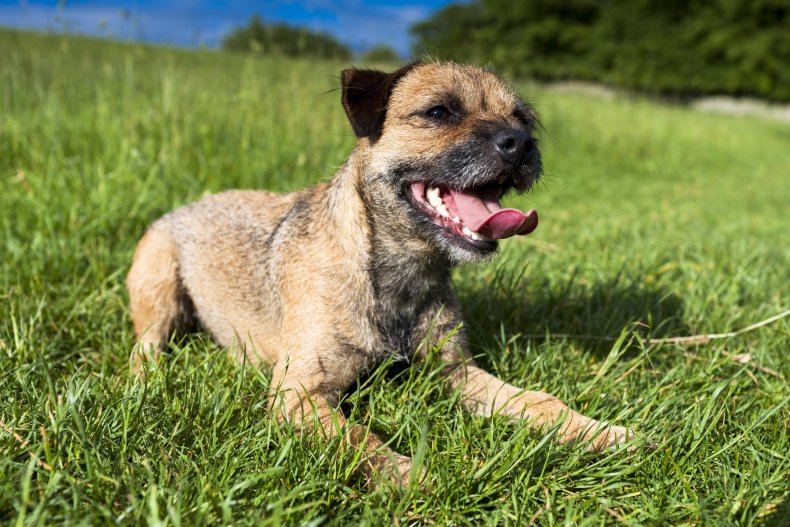 Boston terrier
Boston Terriers' "intelligence and trainability make this breed ideal for getting along with feline friends," advises Rover, a network of pet sitters and dog walkers.
"They're on the small side (but have big, warm personalities) and will quickly become buddies with the other furry animals in your abode," it adds.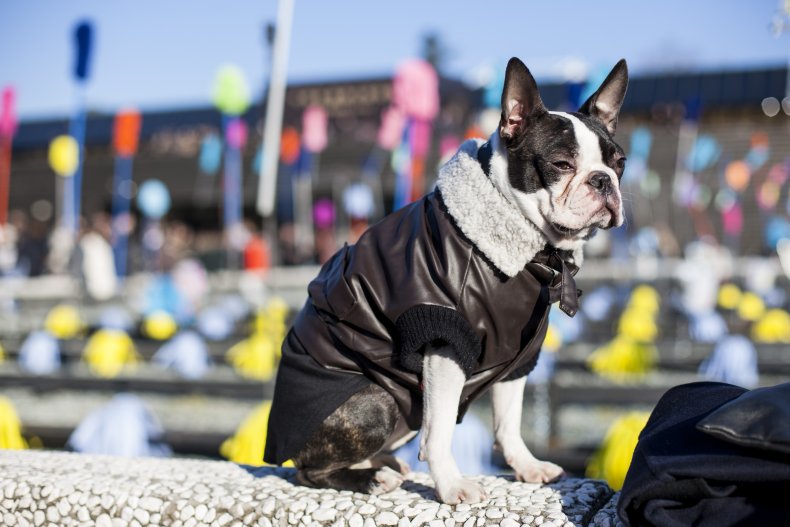 Bulldog
While bulldogs might be heavier in weight than others and appear to be more intimidating for that reason, they're known for their kind temperament, according to AKC.
"Their easygoing personality makes it likely that they'll enjoy your cat's company," it adds.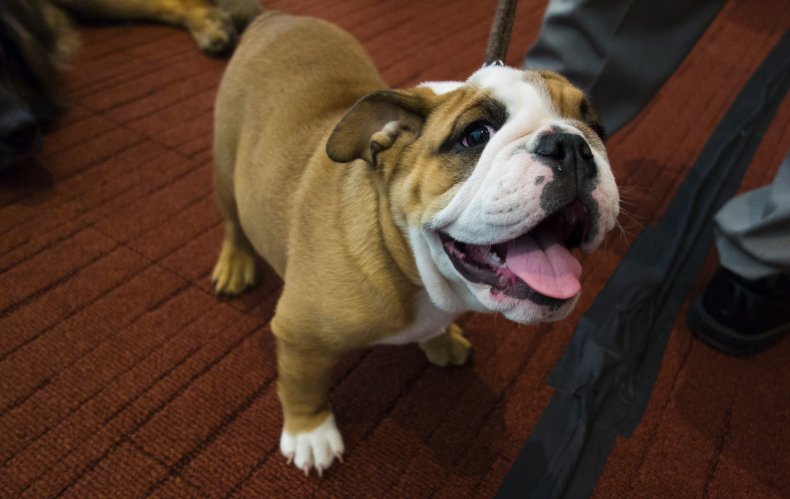 Cardigan Welsh corgi
Originally used as a drover and farm dog in Cardiganshire, in southern Wales, around 1200 B.C., the Cardigan Welsh Corgi is mostly a companion dog today and a great match for multi-pet households for its "even-tempered, loyal and affectionate" nature, according to Purina.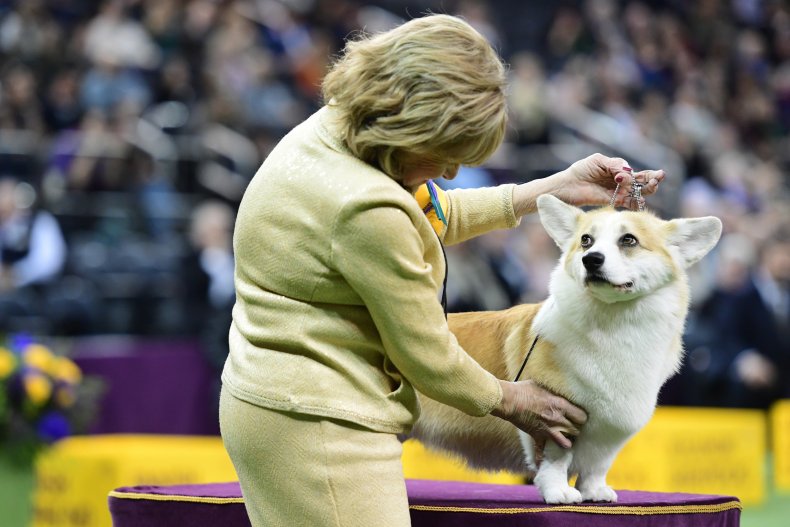 Cavalier King Charles spaniel
The AKC describes Cavalier King Charles spaniels as "adaptable, affectionate, and gentle little dogs, with a fearless personality." More prone to be intimidated by cats, rather than antagonize them, they are likely to leave cats alone if they are in the same home.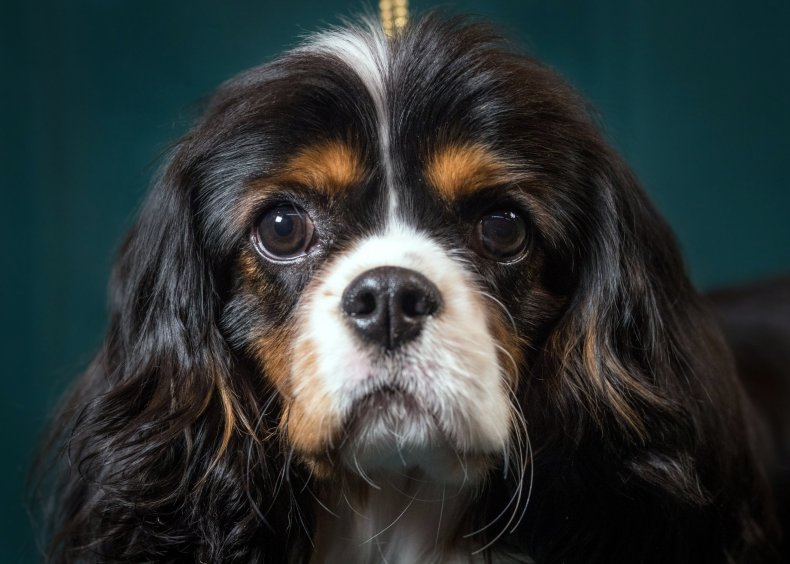 Collie
Collies are known for loving children and "for some, that love can extend to cats...they are vocal dogs that tend to be tolerant of other family pets," according to AKC.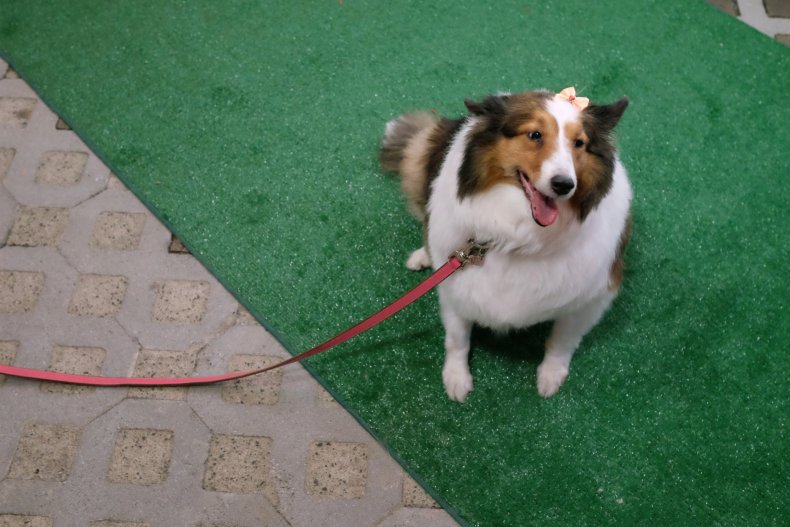 Corgi
Affectionate, loyal and obedient, Corgis are "especially fond of kids and are agreeable with other pets," Purina notes.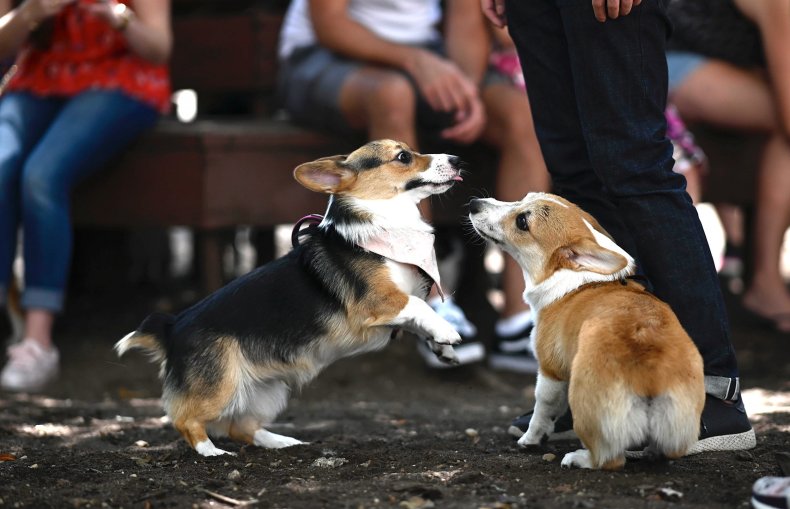 Curly-coated retriever
Loving with children and eager to please, the gentle temperament of Curly-coated retrievers make them ideal family dogs and good for multi-pet homes, according to Purina.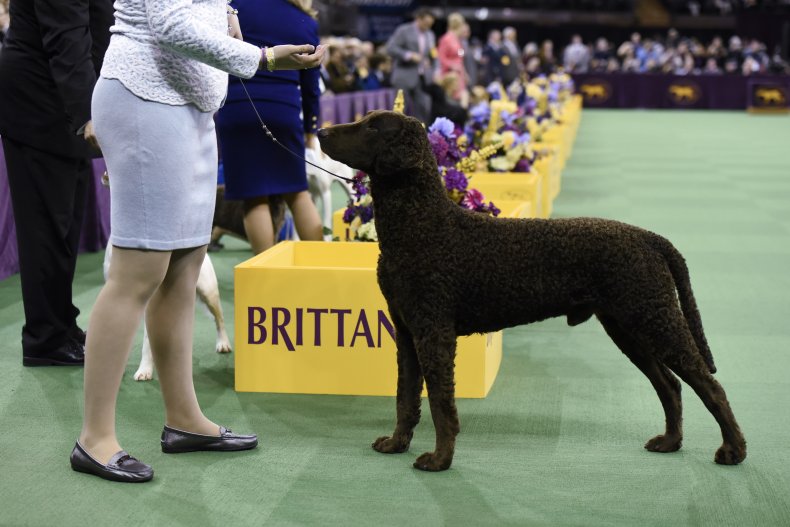 English springer spaniel
Affectionate and sociable, these dogs are well-mannered, "love (and need) company, and get on well with both children and other animals," advises Purina.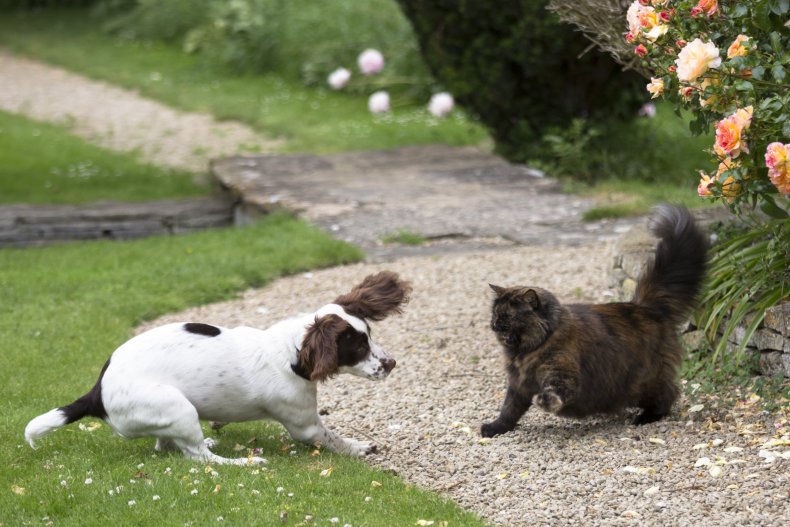 German shepherd
German shepherds are "a loving, loyal and even-tempered family companion who is fond of children" and compatible for multi-pet homes, according to Purina.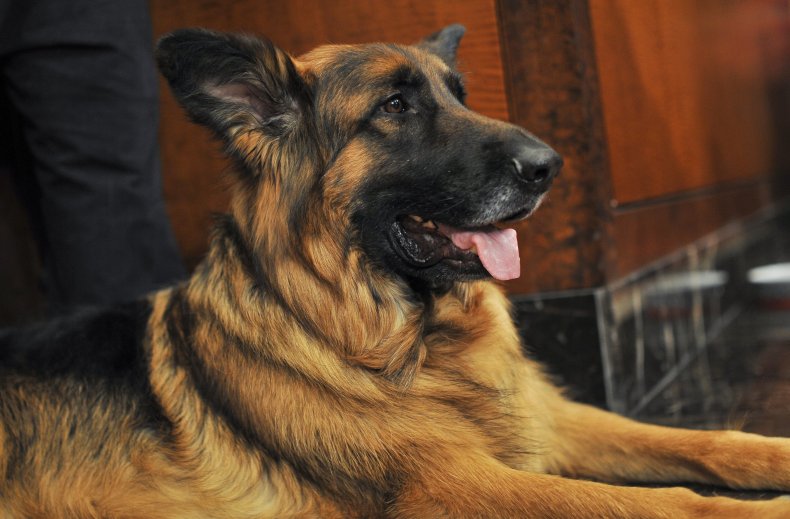 Golden retriever
They generally have playful personalities and "their adaptability and outgoing nature make them a potentially great cat companion," according to AKC.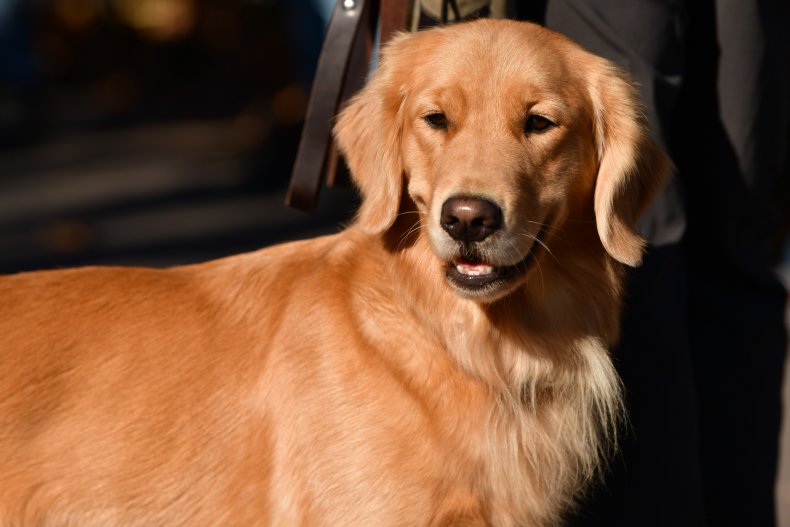 Irish setter
This "merry, friendly breed has a stable, outgoing temperament, making him a great family companion," and suited for homes with several pets, Purina advises.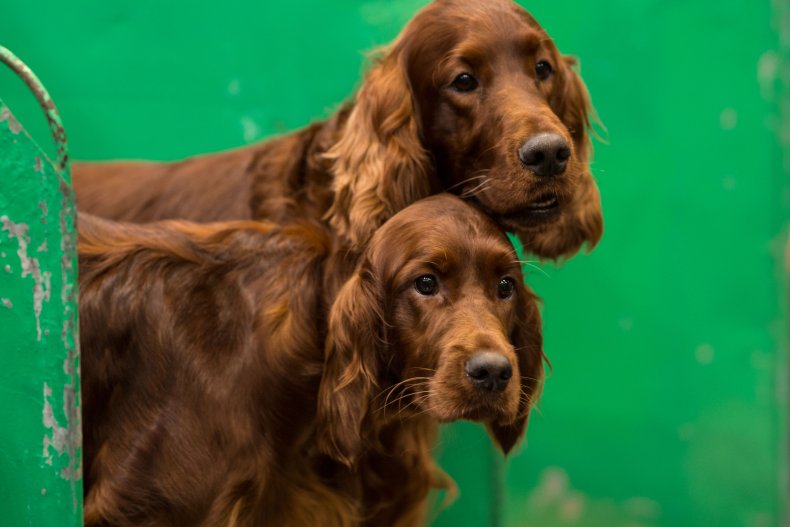 Labrador retriever
Labradors Retrievers are described to be "kind and outgoing and are known to get along with everyone they meet, regardless of species. They are gentle, intelligent, and eager to please," AKC says.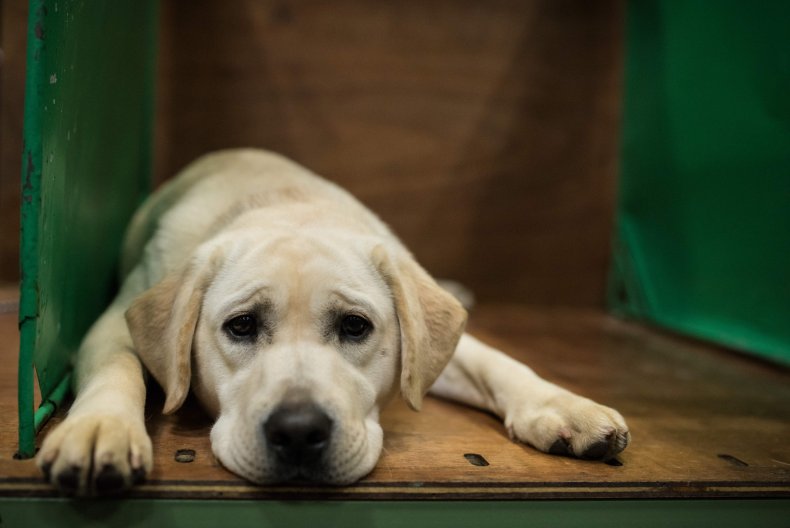 Maltese
Rover explains: "Maltese are known to be wonderful with cats thanks to their excellent manners (and perhaps their classy coif helps in some way). They do really enjoy companionship but are also happy to give cats a bit of space to be on their own when it's needed."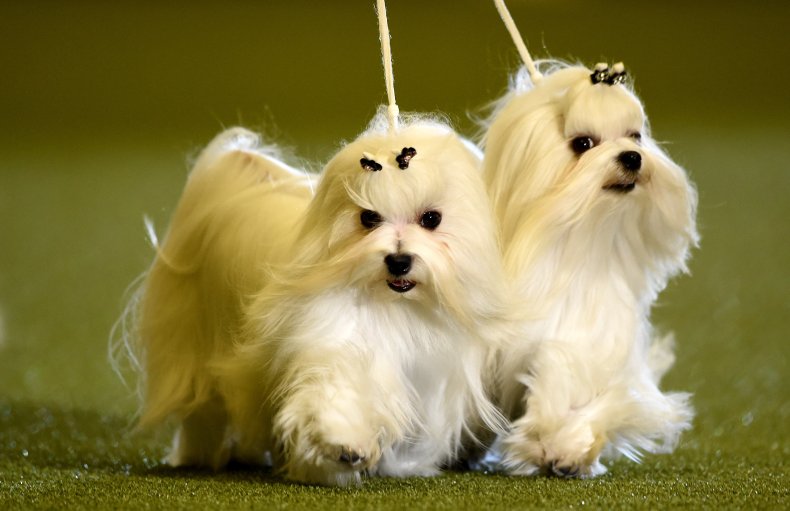 Newfoundland
Described to be "gentle giants," Newfoundlands are known for their "calm demeanor and lower energy levels," according to The Spruce Pets.
"Newfoundlands are great with people of all ages, including children, and pets of all types, including cats," it adds.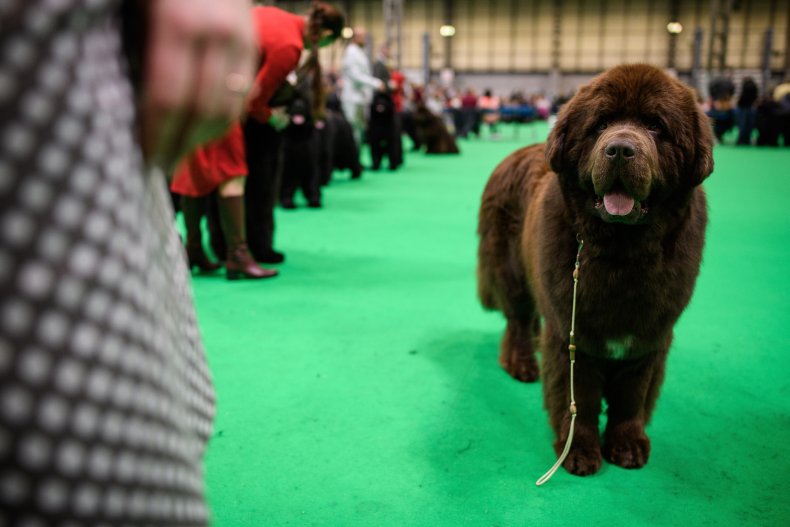 Papillon
With a "happy and curious nature," Papillons may "see your cat as a friend," AKC says.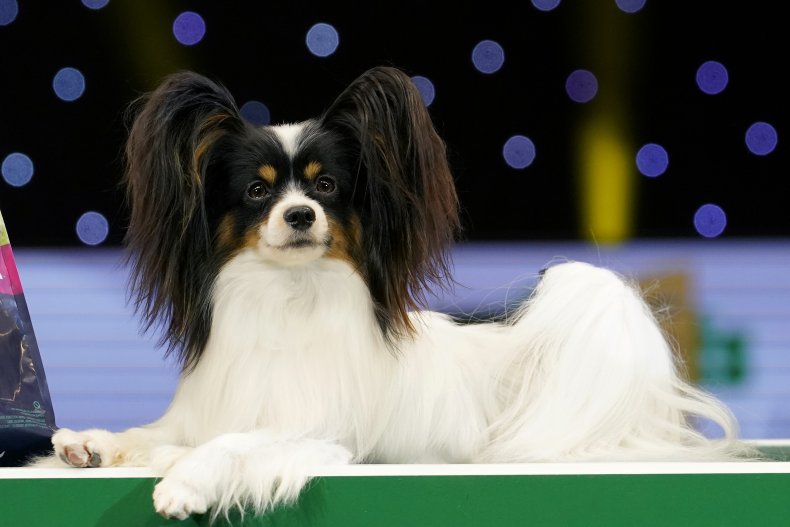 Pekingese
This "calm, dignified" breed originated in ancient China. Pekingese are known to be good-natured and affectionate, making them an ideal companion dogs for homes with multiple pets, Purina notes.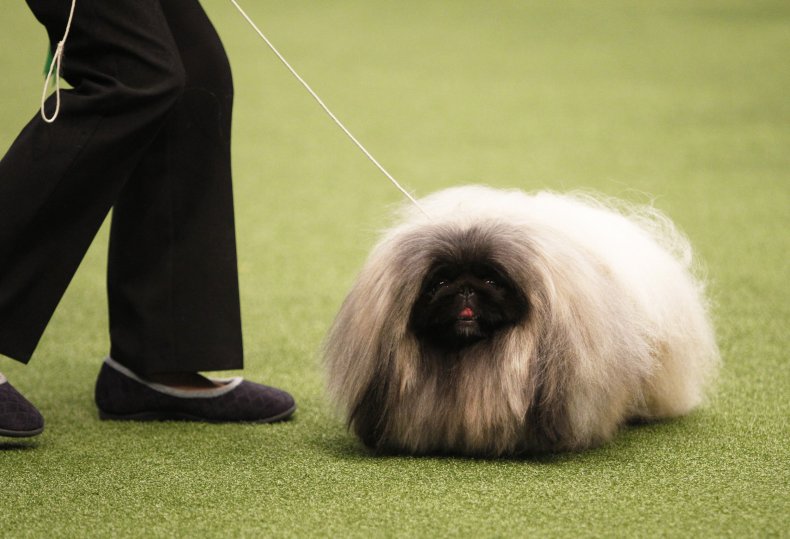 Pomeranian
Weighing around three to seven pounds, most cats are larger than Pomeranians, "so these fluffy little members are rarely a threat to feline friends. They tend to live peacefully with other pets, cats included," The Spruce Pets explains.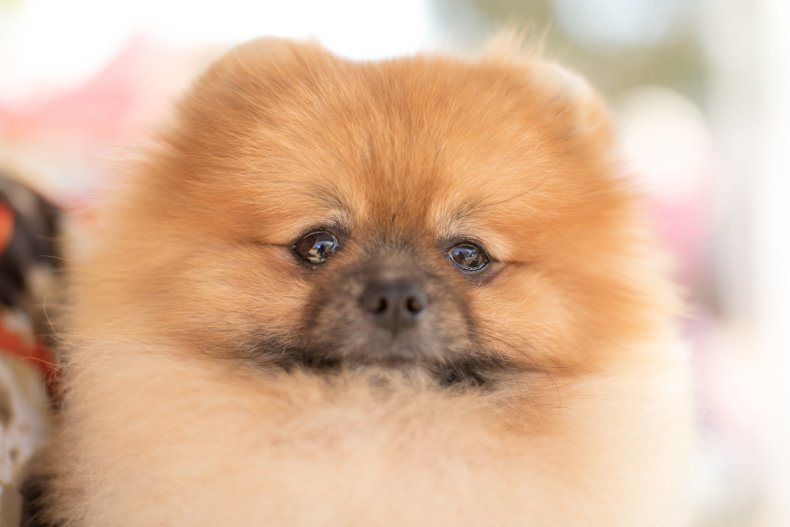 Poodle
Some poodles may interact with cats, while others may only be "tolerating their existence," so it's important to introduce them as soon as possible to see whether their personalities are a good match, Rover advises.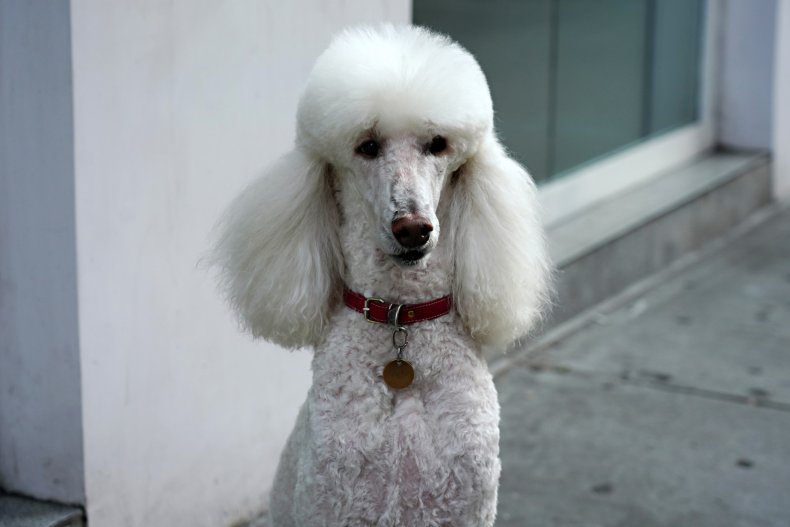 Pug
Pugs have lots of personality and love attention, so a cat would be a great companion to keep them company when their owners are away. "They may be small, but they are tough enough to have a feline playmate," AKC notes.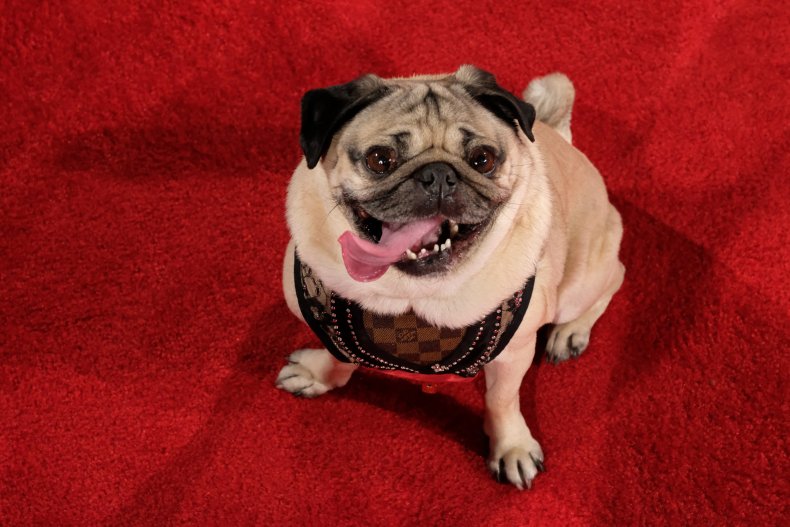 Shetland sheepdog
Known to be the only cat-friendly breed among herding dogs, Shetland Sheepdogs are very friendly and intelligent and "will actually listen if you order them to not chase the cat," according to Rover.
"They're easy to train and affectionate, and so as long as the two animals [cats and Shetland Sheepdogs] are introduced in the appropriate way, you can feel confident that their friendship will truly blossom," it adds.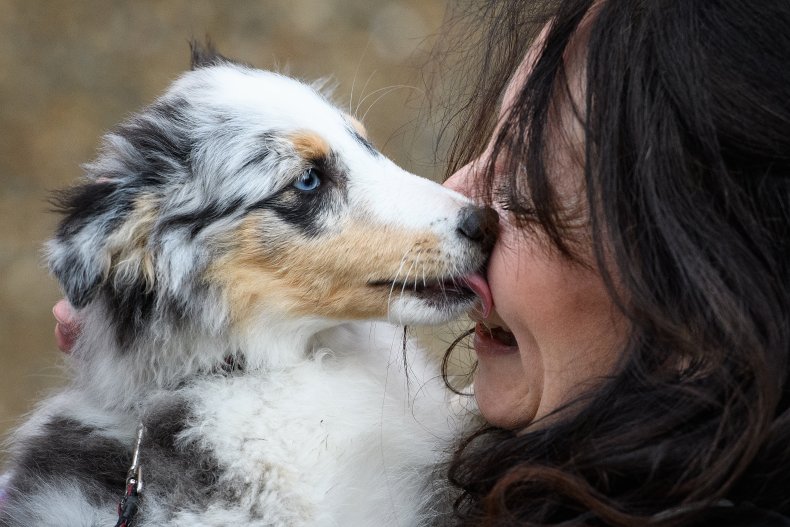 Silky terrier
With a friendly and lively temperament, Silky Terriers are "playful, inquisitive and eager to please," making them "exceptional" companions in a multi-pet household, according to Purina.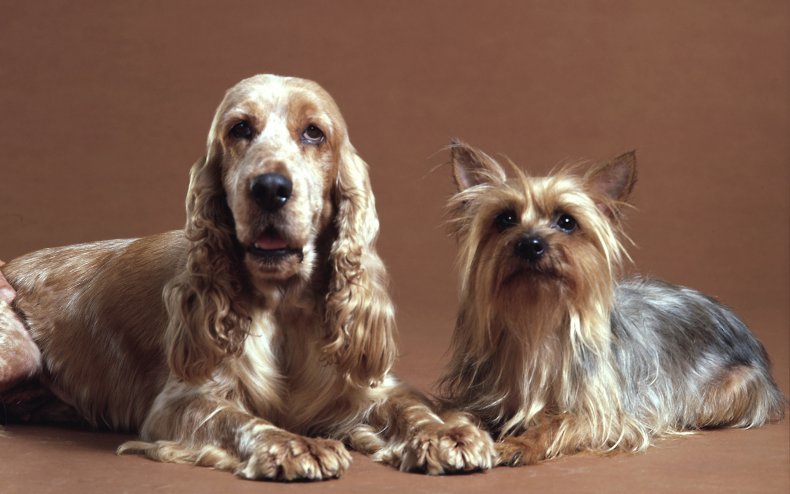 Uncommon Knowledge
Newsweek is committed to challenging conventional wisdom and finding connections in the search for common ground.
Newsweek is committed to challenging conventional wisdom and finding connections in the search for common ground.
About the writer
Soo Kim is a Newsweek SEO Reporter is based in London, UK. She reports on various trends and lifestyle stories, from health, fitness and travel to psychology, relationships and family issues. She is also a South Korea expert who regularly covers Korean culture/entertainment for Newsweek, including the latest K-dramas, films and K-pop news, and is the author of the book How to Live Korean, which is available in eight languages. Soo also covered the COVID-19 pandemic extensively from 2020 through 2021 after joining the general news desk of Newsweek in 2019 from the Daily Telegraph (a U.K. national newspaper) where she was a travel reporter/editor from 2010. She is a graduate of Binghamton University in New York and the journalism school of City University in London, where she earned a Masters in international journalism. Languages spoken: English and Korean.
Follow her on Twitter at @MissSooKim or Instagram at @miss.soo.kim
You can get in touch with Soo by emailing s.kim@newsweek.com