The 28 Hardest Dog Breeds to Groom
All dogs need to be groomed regularly to stay looking their best adorable selves, but some dogs are much more high maintenance than others (we're looking at you, poodles).
From long locks that need frequent brushing to hairstyles that need to stay just right, there are so many breeds that probably need to visit the hairdressers more frequently than their owners.
So if you're looking for a dog that's happy to simply be washed off when it gets muddy—these are not the dogs for you.
Here—using information from the American Kennel Club, the American Canine Association and animal charities—Newsweek has rounded up the dog breeds that are the most difficult to groom. Get your clippers ready!
Afghan Hound
Afghan hounds need to have their long hair brushed for several hours a week to keep them free of tangles and matted clumps.
Regular bathing with shampoo and conditioner is also required, the AKC says.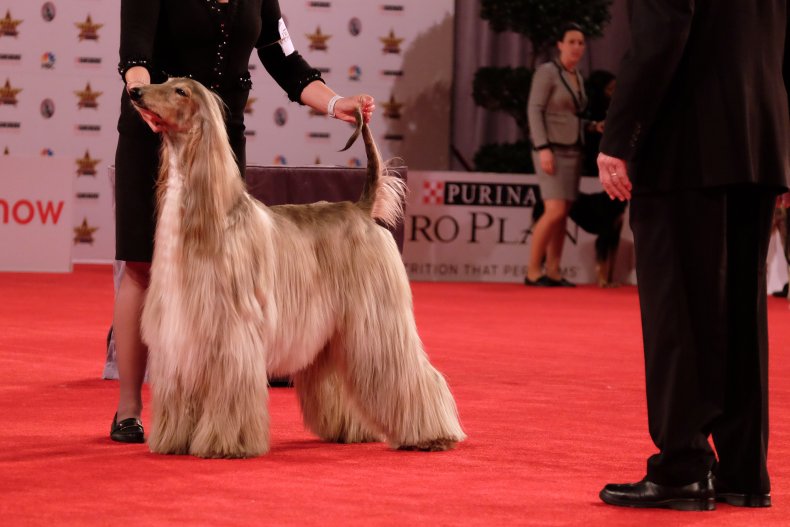 Bearded Collie
Bearded collies need to be brushed every day to remove tangles, and once a week they need to be brushed with a pin rake, brush, comb, and maybe anti-tangle spray to remove any dead hair.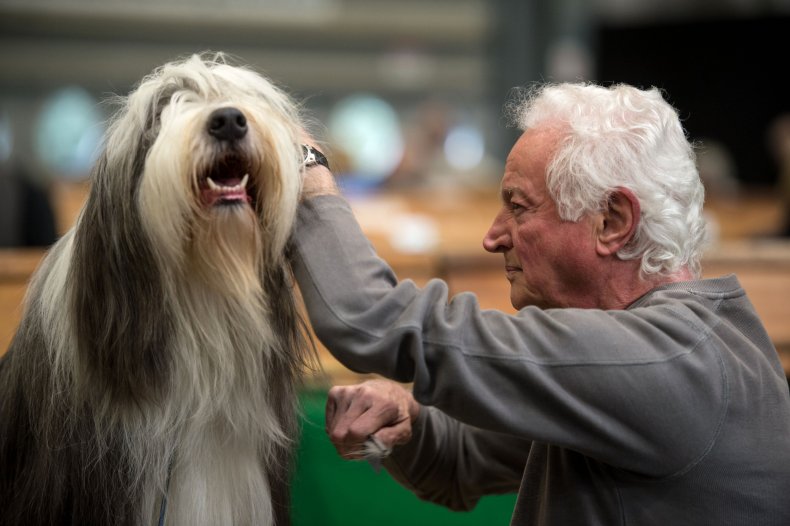 Bedlington Terrier
Bedlington terriers need to be clipped every two months and need to be brushed once or twice a week.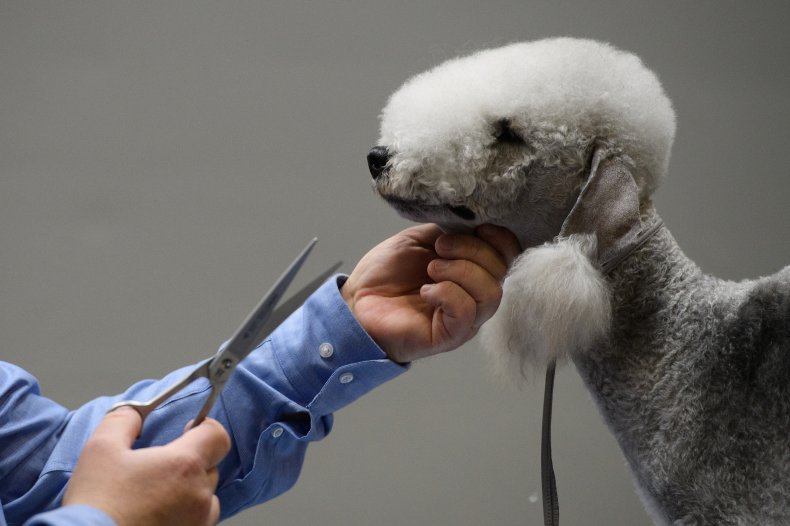 Bernese Mountain Dog
Bernese mountain dogs shed quite a lot, especially during shedding season, which occurs twice a year. This breed should be brushed weekly, or daily during shedding season, to remove loose hair.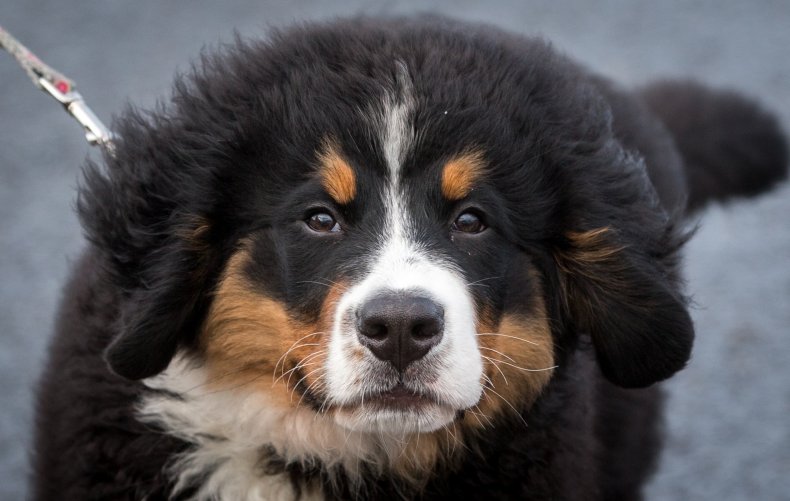 Bichon Frise
Bichon frise dogs should be brushed at least two or three times a week, or even every day. Plus, Bichons need to be clipped and bathed once a month, so should be taken to the groomer around every four to six weeks.
Shed hair that gets caught up in the undercoat has to be brushed out in order to "prevent mats from forming," the AKC notes.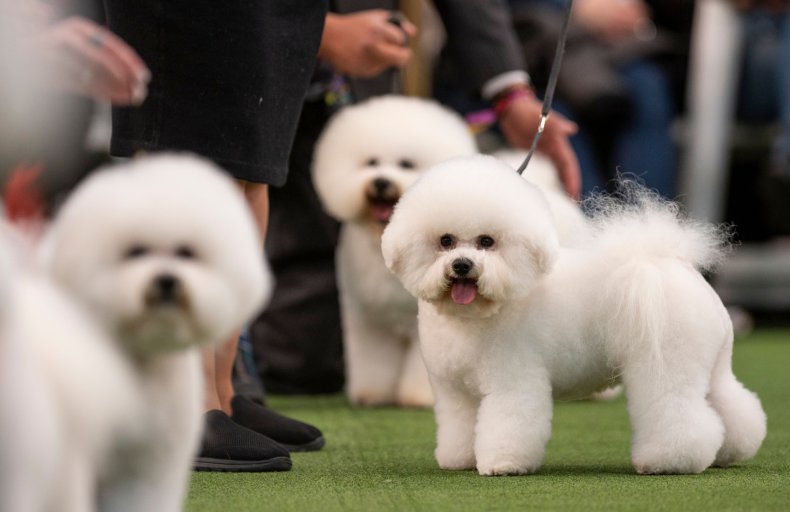 Black Russian Terrier
A Black Russian terrier's coat needs to be regularly maintained by brushing once or twice a week, as well as a trim around the dog's face and mustache.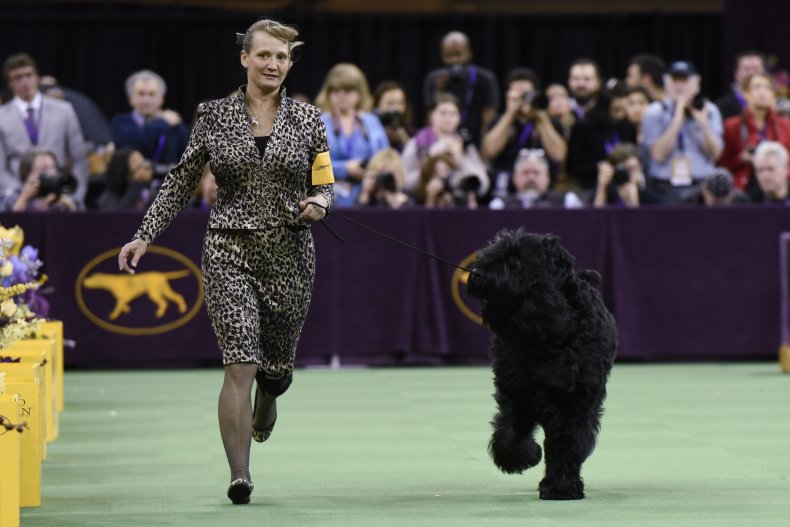 Briard
A Briard dog needs to be brushed several times a week using a high-quality pin brush plus an undercoat rake to eliminate dead hair.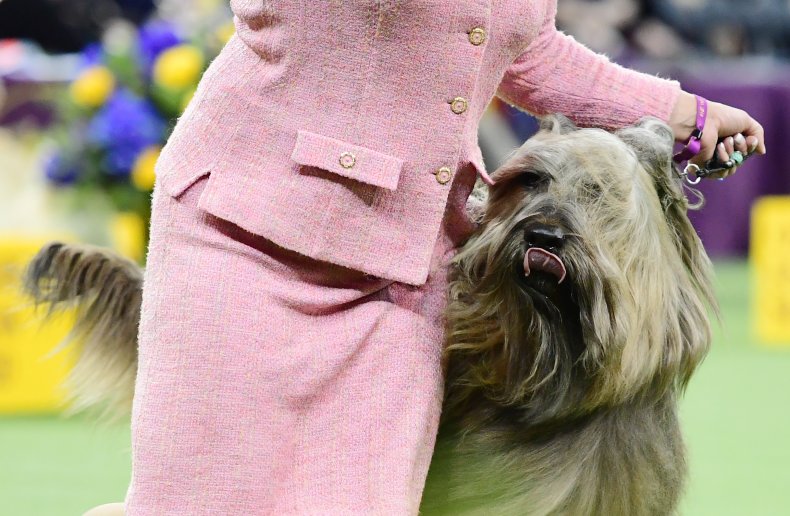 Bulldog
Bulldogs need to be brushed two or three times a week, and the wrinkles on the bulldog's face need to be taken care of. The AKC says that a cotton ball dipped in peroxide can be used to clean the wrinkles, and cornstarch can be applied afterward to aid in drying, but neither should be used near the dog's eyes.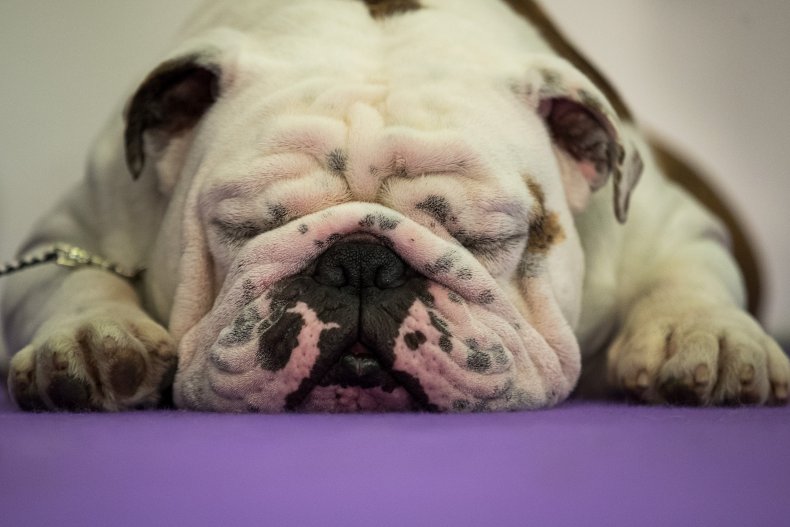 Chinese Crested
Despite having no fur, the hairless Chinese crested breed needs careful grooming including skin treatments such as sunscreen and acne lotions. As the skin is exposed, they are prone to skin irritations, allergies and sunburn.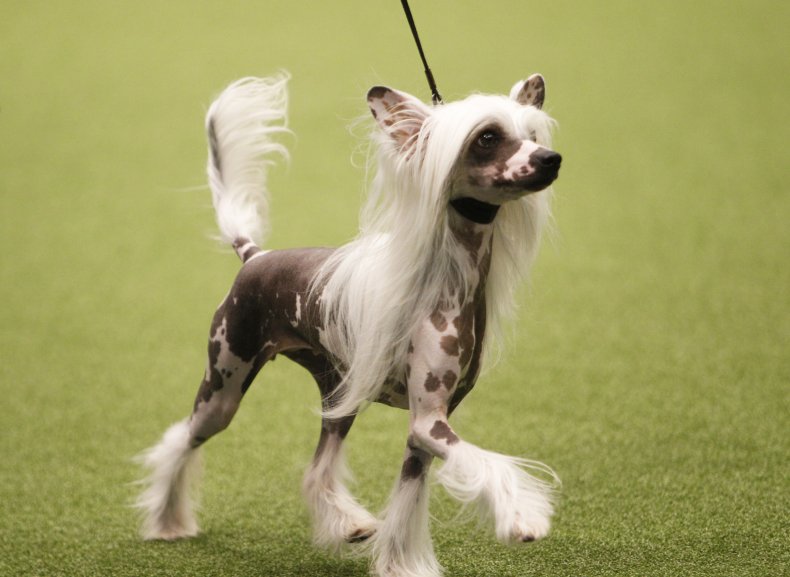 Chow Chow
Chow chows need to be brushed thoroughly at least twice a week and need to be bathed every month, and all mats should be removed by brushing or combing the undercoat.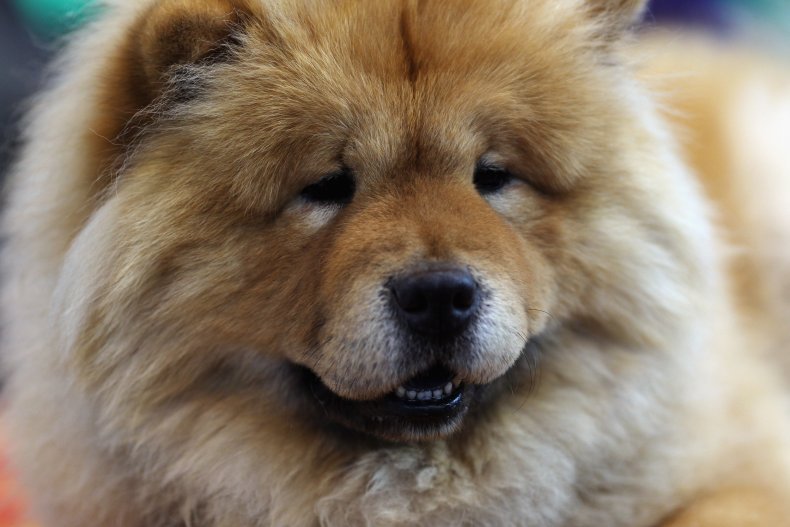 Cocker Spaniels
Cocker spaniels require regular, thorough grooming as well as thorough bathing using high quality dog shampoo.
The AKC explains: "Thorough rinsing and re-rinsing are crucial, as soap residue can cause skin irritation. Dry carefully with a blow-dryer on not too hot a setting."
Learning the right grooming procedures, including for the ear canals, is "key," it notes, suggesting those who are not able to commit seek the help of a professional who is experienced with the breed.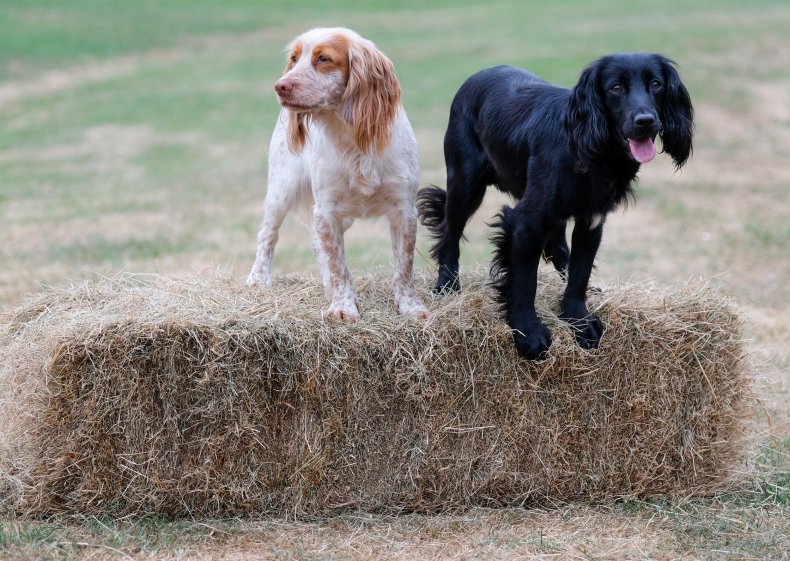 Coton de Tulear
Coton de Tulear dogs need to be gently brushed to the skin every day, otherwise, the hair next to the skin can mat and the dog may need to be shaved. Owners can also use a spray conditioner while brushing to avoid the hair breaking.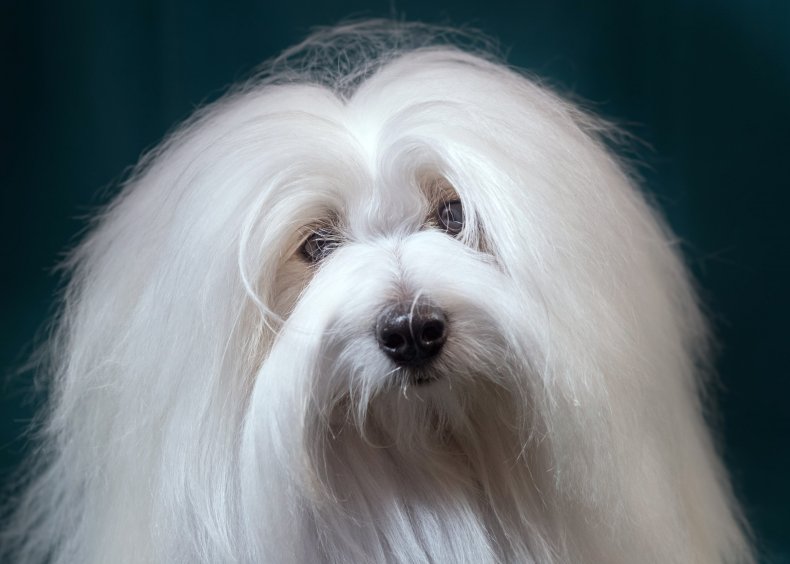 Giant Schnauzer
The dense, wiry double coat of giant schnauzers need to be brushed weekly and clipped or stripped regularly "to maintain a healthy and attractive coat," the AKC says. "The owner should be prepared to spend time maintaining the coat or plan to have the dog periodically groomed by the breeder or someone whom the breeder recommends."
Their ears also need to be checked regularly for signs of infection, while the teeth should also be brushed often using a toothpaste formulated for dogs.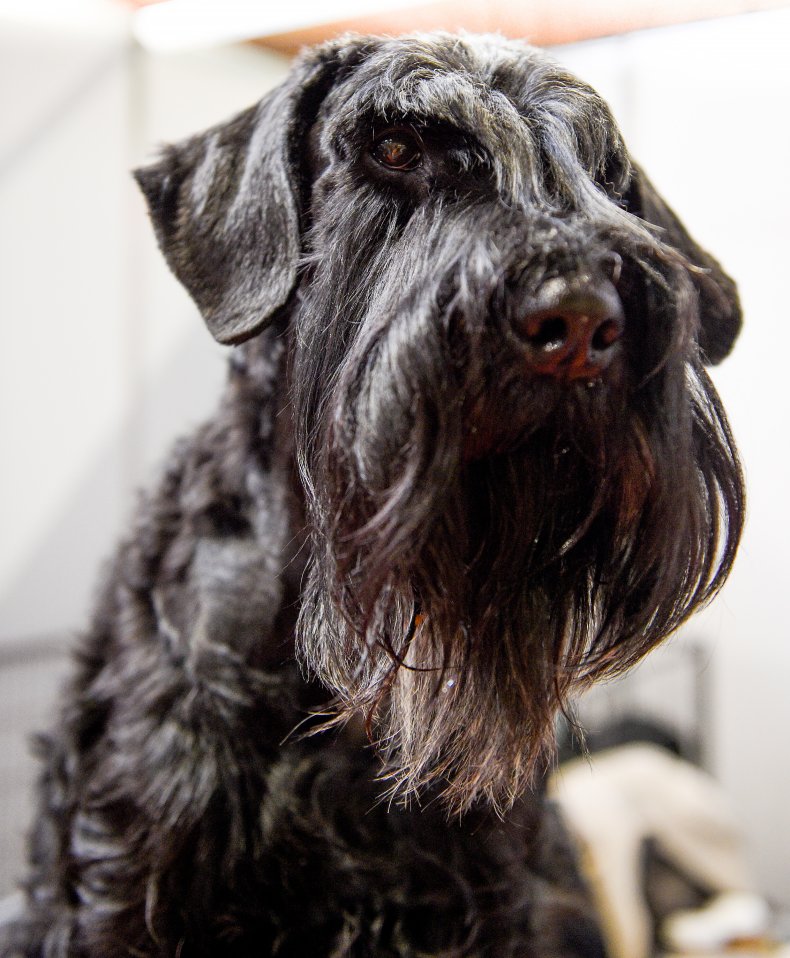 Havanese
Havanese dogs have long, soft, silky coats that need to be groomed daily to keep them free of mats and tangles. Alternatively, Havanese owners can choose to clip their dog's coat to a short trim which will reduce grooming time.
Professional care is needed for Havanese dogs with a corded coat, the ACA says.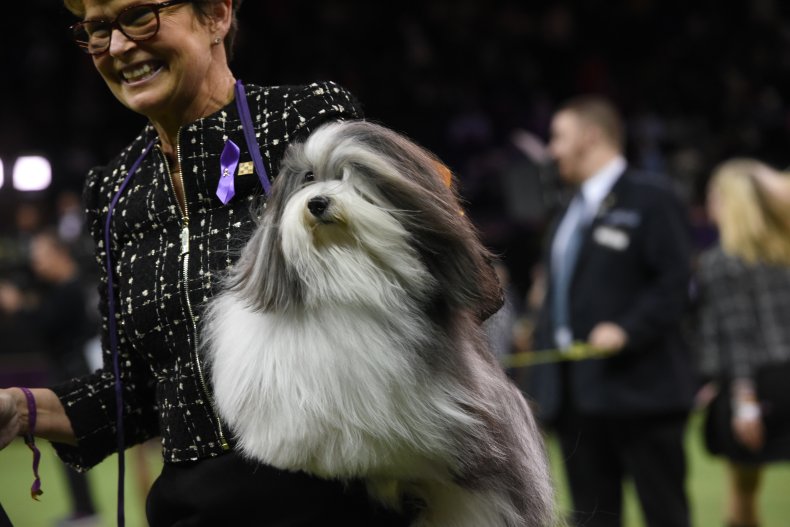 Komondor
According to the American Kennel Club, an experienced breeder said that they never brush a Komondor's hair, but the dogs are washed regularly. When the coat starts to club, they will split the clubs into areas of around a quarter, which will then grow out into the cords. Komondors require specialty or professional grooming.
One breeder told the AKC it is important "to rinse out every hint of the shampoo, and then dry by squeezing, using towels, and then in front of a strong fan overnight." They added: "If the coat doesn't get dry or has residual shampoo, it might smell badly."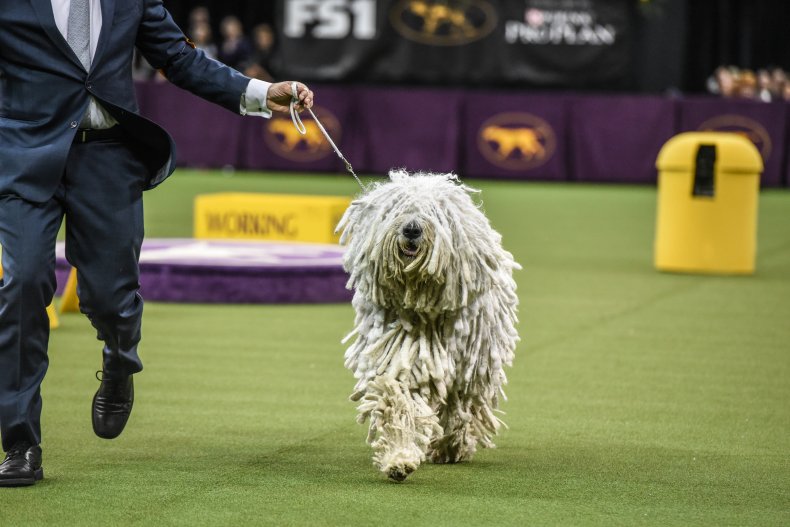 Lhasa Apso
Lhasa apso dogs need to be brushed and bathed in between visiting the groomer. Lhasa Apso dogs with long hair will need to be brushed regularly using specific tools and techniques, and this breed needs to be bathed at least every two weeks.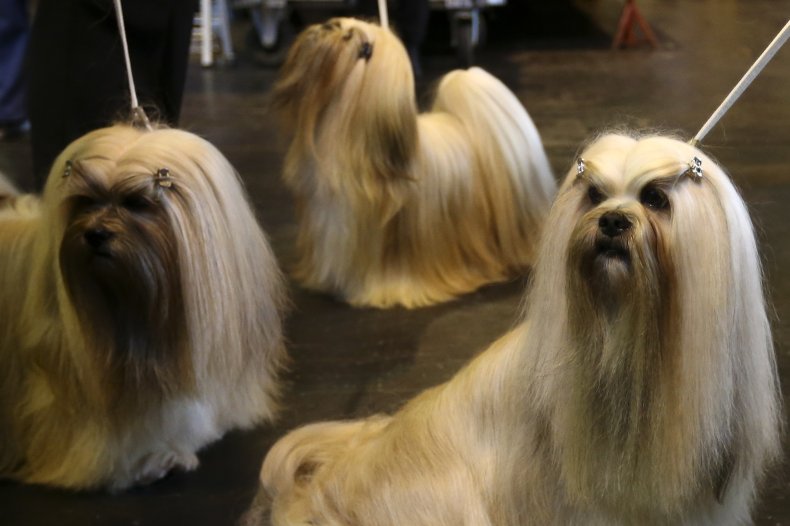 Maltese
Maltese dogs have long, white coats that need to be gently brushed every day, on top of regular baths and coat conditioning. Combing down to the skin helps prevent tangles and mats.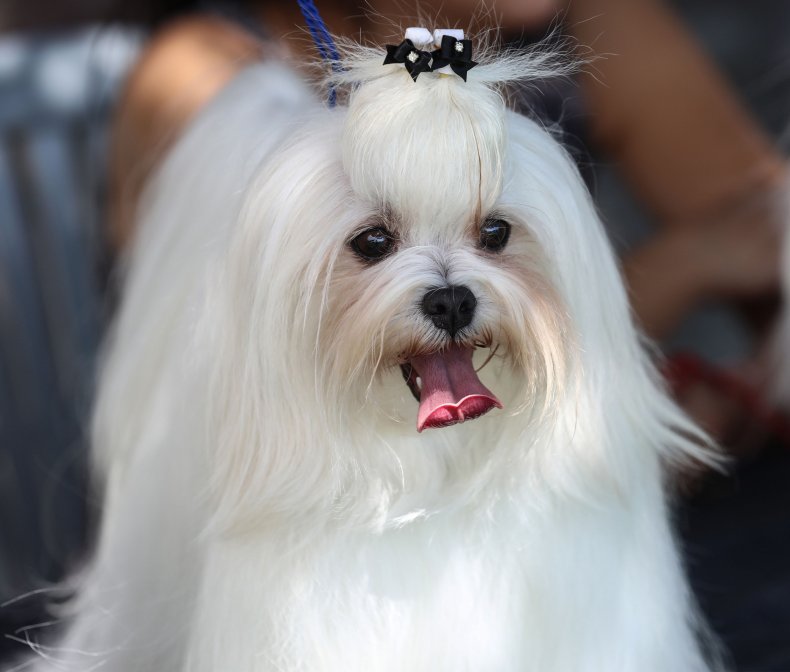 Miniature American Shepherd
The Miniature American shepherd sheds quite a bit, especially during shedding season, which happens once or twice a year. This breed needs to be brushed every week, or every day during shedding season.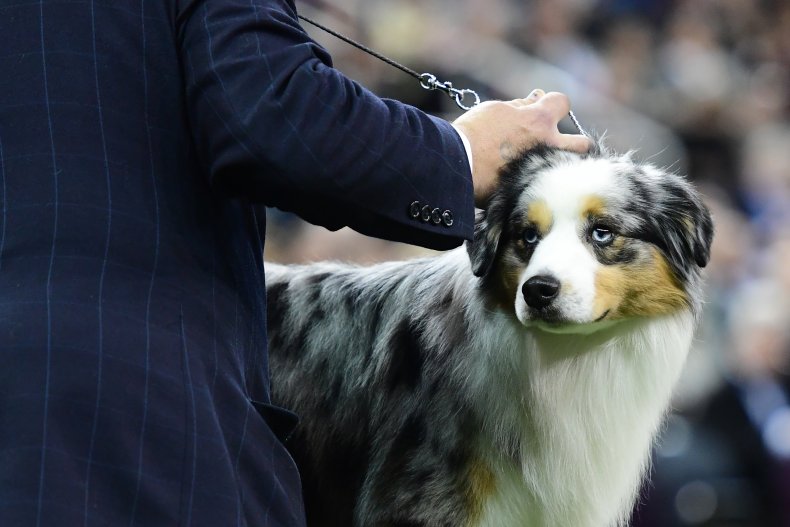 Old English Sheepdog
Old English sheepdogs have a double coat that requires extensive grooming down to the skin over its entire body at least once a week. Daily brushing and regular trips to a professional groomer are required, the American Canine Association (ACA) says.
It adds: "Keeping the feet clipped ('Poodle feet') will minimize problems and cleanup."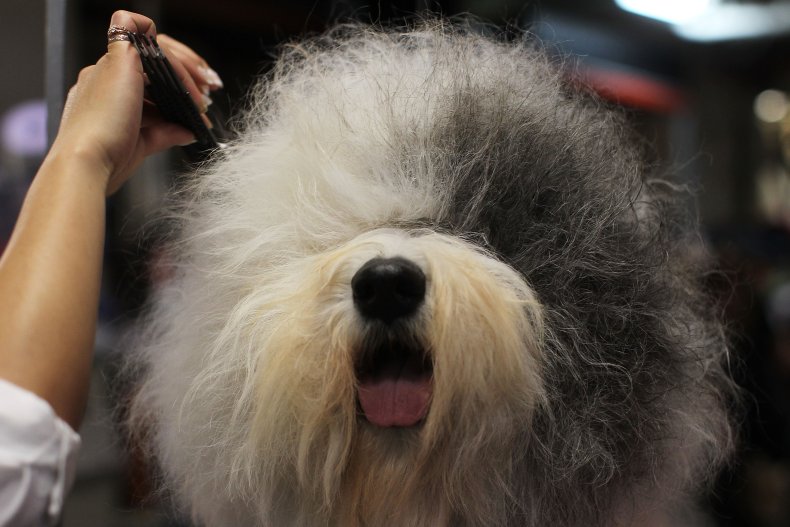 Pekingese
Shedding seasonally, the thick double coat of Pekingese dogs requires a fair bit of maintenance. "Brushing him at least one hour per week will help to remove loose hairs and prevent matting," the AKC recommends.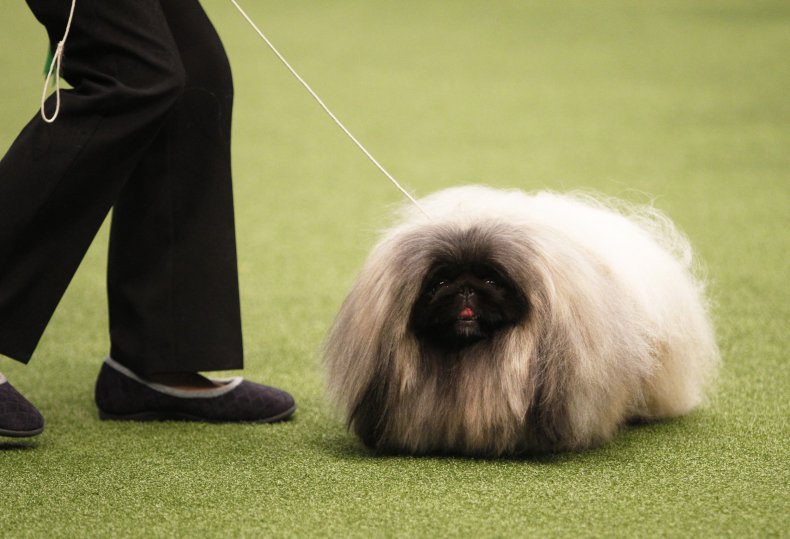 Polish Lowland Sheepdog
Polish lowland sheepdogs have a shaggy, thick double coat that needs a high level of maintenance. Dogs with a full coat should be brushed thoroughly once a week while coats that are clipped shorter will need to be regularly brushed to rid the coat of mats and debris.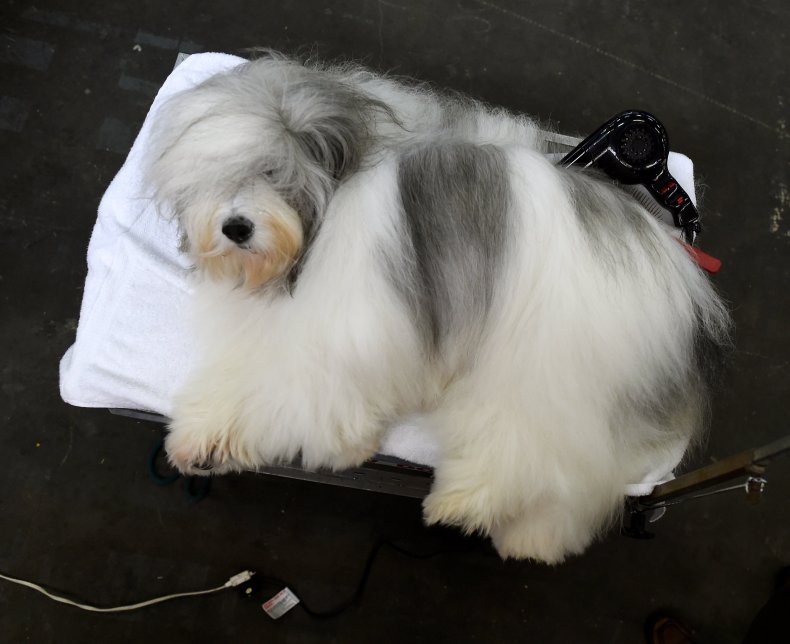 Poodles
All kinds of poodles require maintenance, including toy and miniature poodles. Poodles need to be brushed daily to keep the coat from matting, and most owners will take their dog to a professional dog groomer every four to six weeks to be bathed and groomed.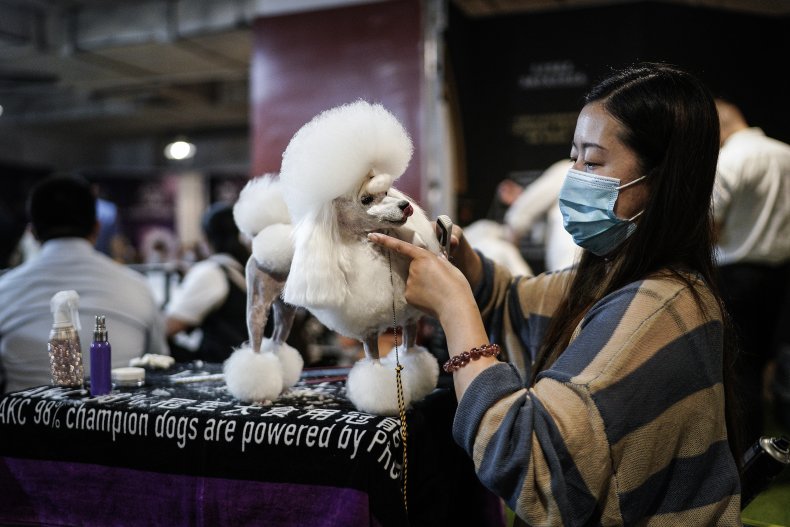 Portuguese Water Dog
With coats ranging from tight and curly to loose and wavy, Portuguese water dogs require "regular and extensive grooming," according to the AKC. This breed should be groomed once a week and bathed occasionally.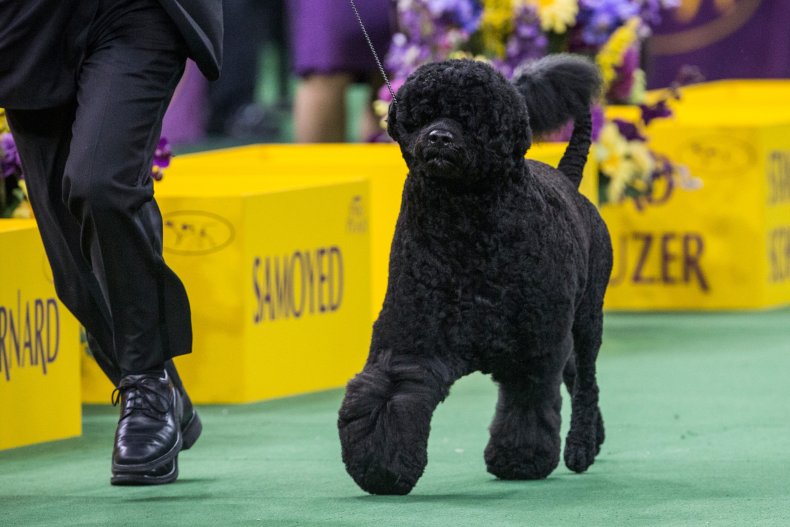 Puli
The Puli dog's hair can be kept in cords, brushed, or clipped. Once the dogs develop their cords, they should be bathed and have their cords separated.
It can an entire day for these dogs to dry after a bath. "If this breed is not dried correctly, it can leave mildew as well as a stench within their chords," the ACA warns.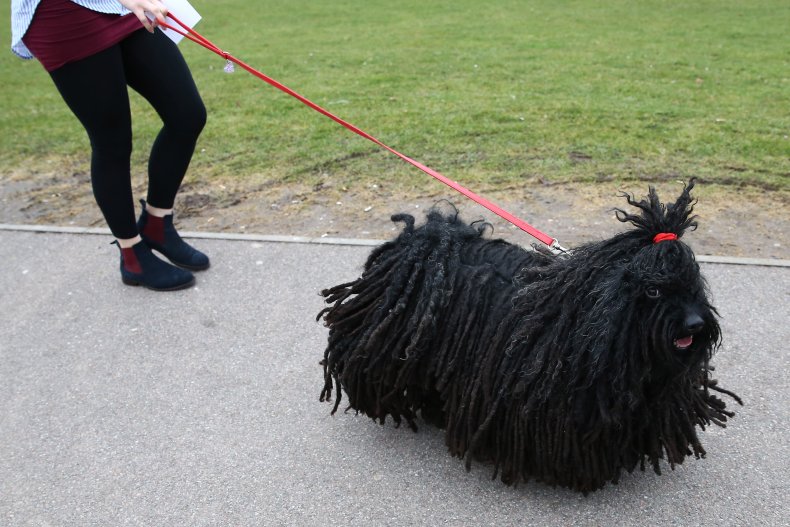 Shih Tzu
The lush long coat of shih tzu dogs requires a lot of maintenance, according to the People's Dispensary for Sick Animals (PDSA), a U.K. veterinary charity.
Shih Tzus need to be brushed every day with a wire brush and flexible pins, as well as bathed every few weeks. Additionally, Shih Tzus need their mustache and top knot combed daily, or alternatively have their coat clipped short by a professional groomer.
"Keep a close eye on the fur around you Shih Tzu's mouth and nose, trimming it occasionally and keeping the area clean as food can collect around there and make the skin sore, which could potentially lead to infections," the PDSA advises.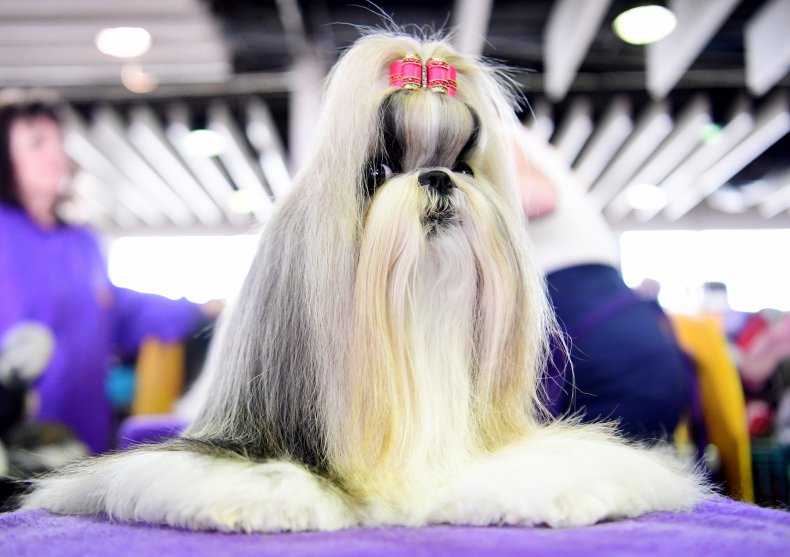 Silky Terrier
The Silky terrier needs to be brushed at least twice a week using a pin brush or a soft bristle brush. If tangles and mats develop, they can be uncomfortable and cause skin problems.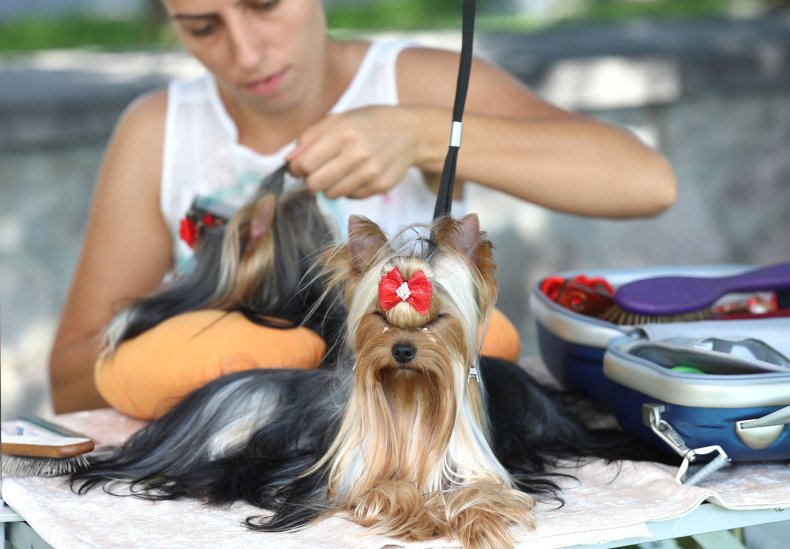 Skye Terrier
Skye terriers need to be brushed weekly with a soft or pin brush and a long-toothed comb and should be bathed around once a month, though scrubbing the coat when shampooing can cause matting.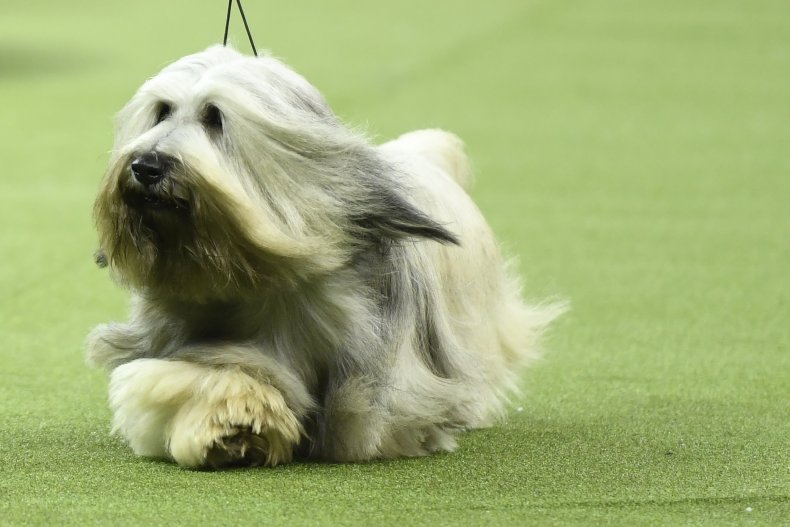 Yorkshire Terrier
Yorkshire terriers' coats are similar to human hair and if they are kept long, they should be brushed every day. The long hair on the upper part of the Yorkshire terrier's head should be either trimmed short or kept in a top knot.
The Yorkshire Terrier Club of America says: "Cleanliness is very important as dirty hair cannot grow well" for Yorkies, so they require bathing at least once every week or two.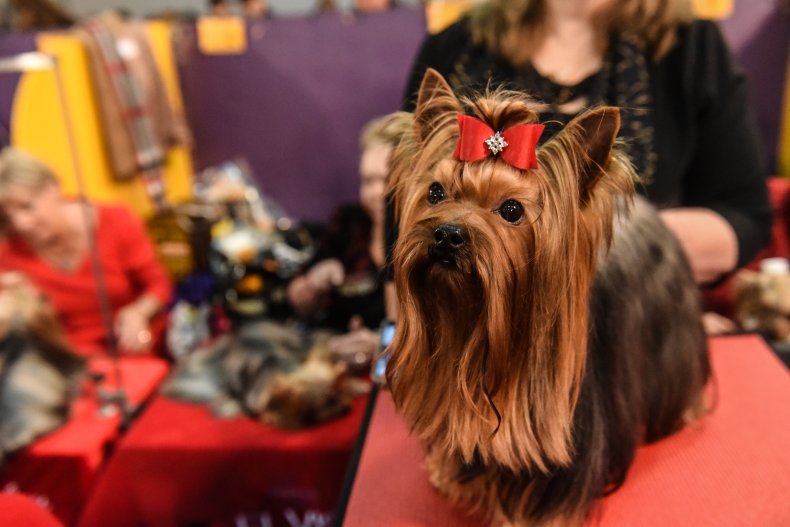 Update 3/18/21, 9:32 a.m. ET: This article was updated with extra entries and details.