Princess Diana's outfits are part of fashion legend from her 25 ft train to the revenge dress she wore as the world watched Prince Charles admit adultery.
She was among the most photographed woman in the world from paparazzi images to the stage managed appearances for good causes or at state banquets.
And her clothing choices have inspired generations of women looking for ideas about what to wear.
Here are some of her most iconic looks:
1. Princess Diana's Wedding Dress and Train
The Princess of Wales famously had a 25 ft train to complement her sumptuous wedding gown when she married Prince Charles at St Paul's Cathedral, on July 29, 1981.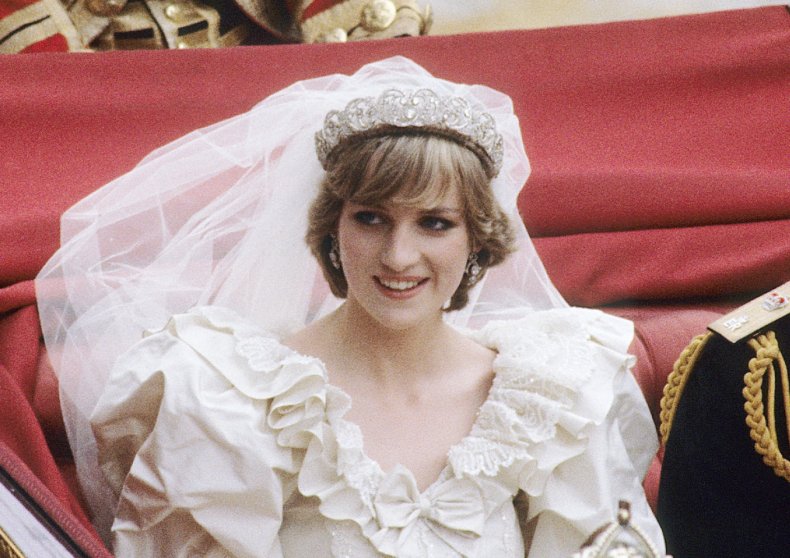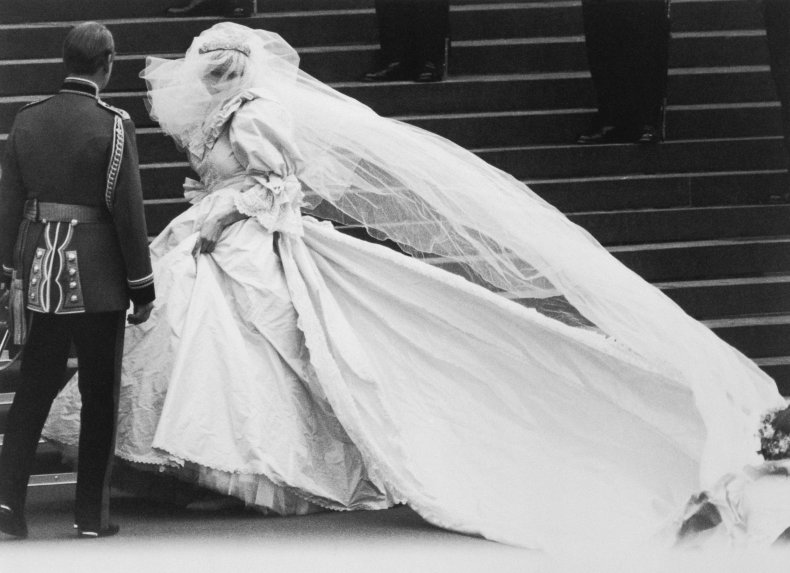 2. The Revenge Dress
Princess Diana was photographed in an off the shoulder black cocktail dress when she arrived at the Serpentine Gallery, in London, in June 1994.
However, this was no ordinary public appearance because Diana's husband Prince Charles had recorded interviews with journalist Jonathan Dimbleby which were broadcast that night.
The outfit, by Christina Stambolian, was daring to the point it became known in the media as her "revenge dress."
The Prince of Wales had confessed on camera to cheating on her, but only once "the marriage had irretrievably broken down," he said.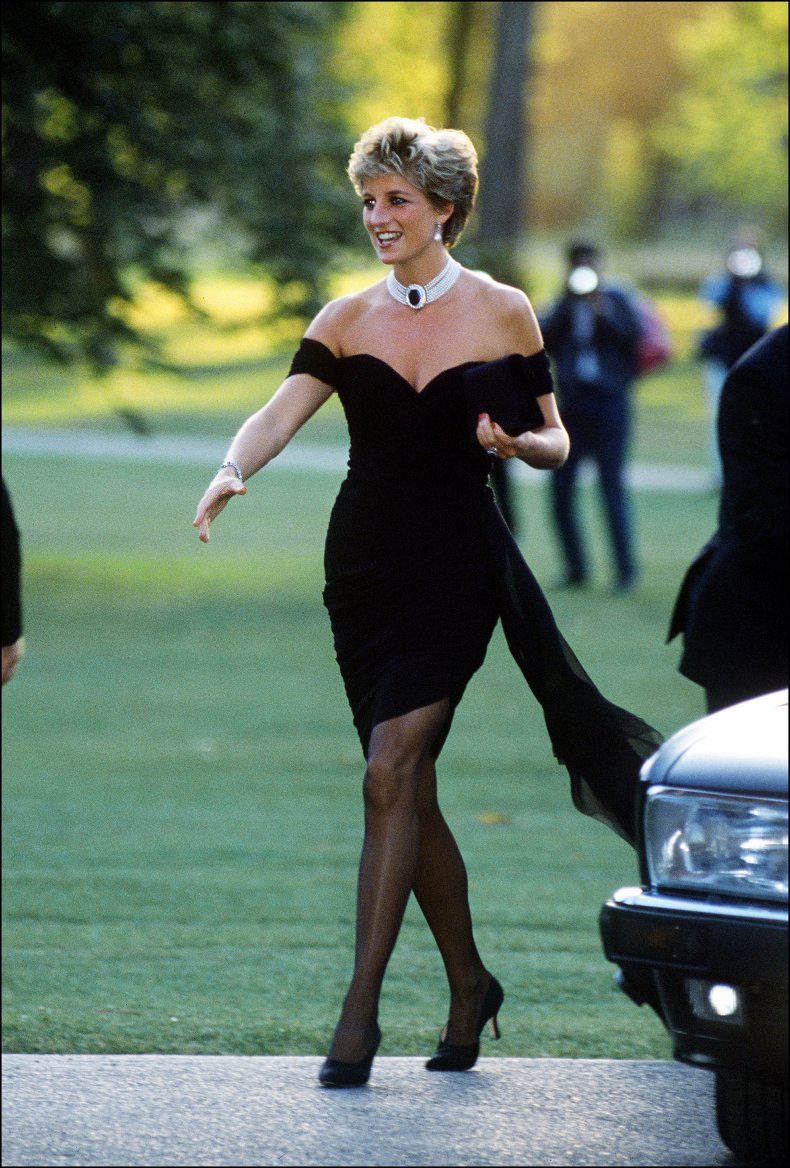 3. Princess Diana's Red and White Houndstooth Coat
Princess Diana wore a red houndstooth coat and black houndstooth skirt during a visit to Sandringham in the two days before Christmas, on December 23, 1990.
The style was iconic enough that Kate Middleton paid tribute to her mother-in-law during a visit to Stockholm, in Sweden, in January 2018.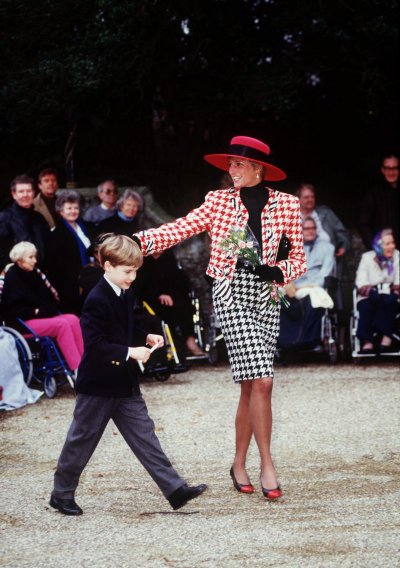 4. Princess Diana's Tartan Look
Princess Diana wore a tartan dress designed by Caroline Charles and a black Tam o' shanter style hat to the Braemar Highland Games on September 05, 1981 in Braemar, Scotland.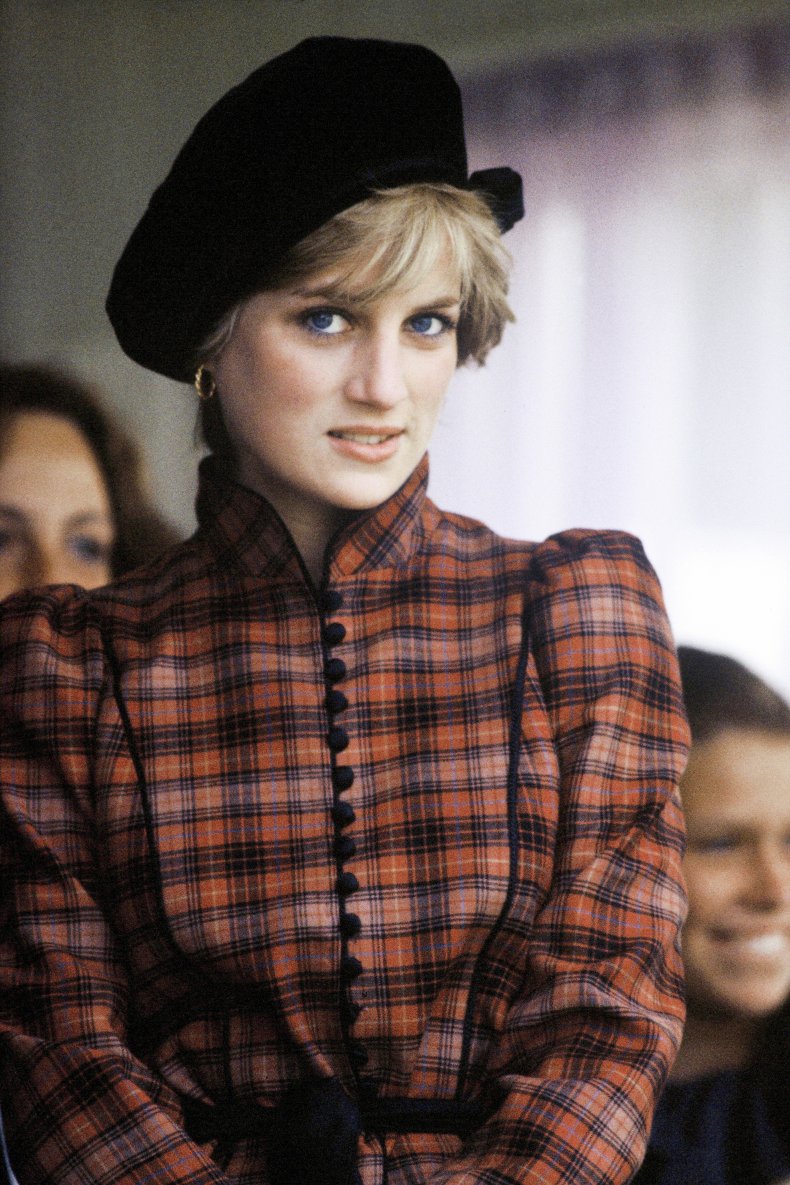 5. Engagement Announcement
Princess Diana wore a blue blazer and white blouse for the famous interview announcing her engagement to Prince Charles at Buckingham Palace on February 24, 1981.
The interview became famous for giving the first subtle hint that all was not well in the royal couple's relationship before they even tied the knot.
Asked whether they were in love, Diana replied "of course," while Charles said: "Whatever 'in love' means."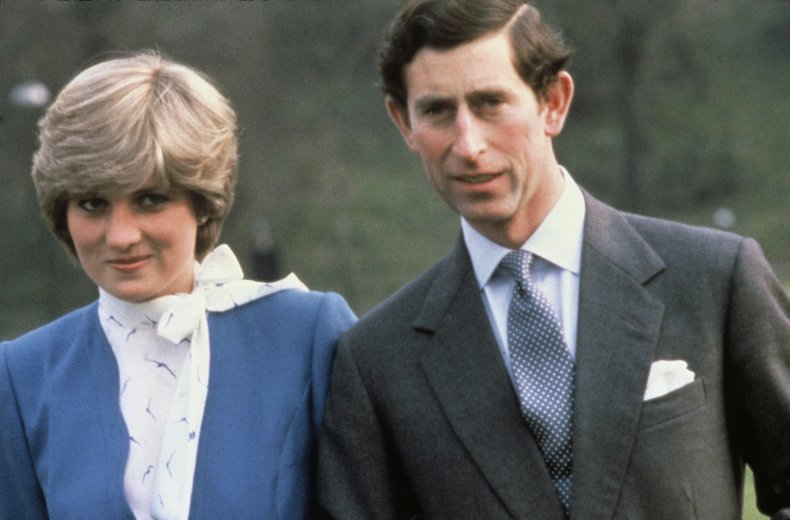 6. The Taj Mahal
Princess Diana made a solo visit to world famous landmark the Taj Mahal during a royal tour of India in February 1992 while Prince Charles had a separate engagement in Bangalore.
The princess was photographed alone in an image that encapsulated the rumours of their rocky marriage at the time.
Months later, biography Diana: Her True Story hit book shops with its detailed account of Prince Charles' secret affair with Camilla Parker Bowles.
Biographer Tina Brown told CNN documentary The Windsors: Inside the Royal Dynasty: "That picture of her as a lonely, neglected, beautiful girl who didn't have anyone to love her back just broke everybody's hearts.
"She knew what she was doing. And it made Charles absolutely crazy."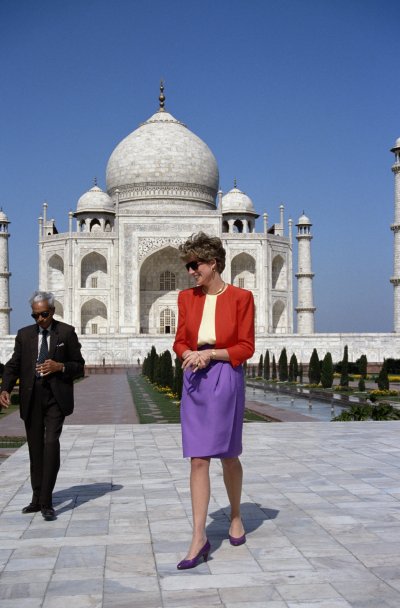 7. Princess Diana's First Royal Engagement
Princess Diana famously wore a strapless black taffeta dress by David and Elizabeth Emanuel, her future wedding dress designers, to a concert on March 9, 1981.
She was yet to marry Prince Charles, though they were already engaged, and she went on to tell her biographer how he was upset she wore black at Goldsmiths Hall, in London.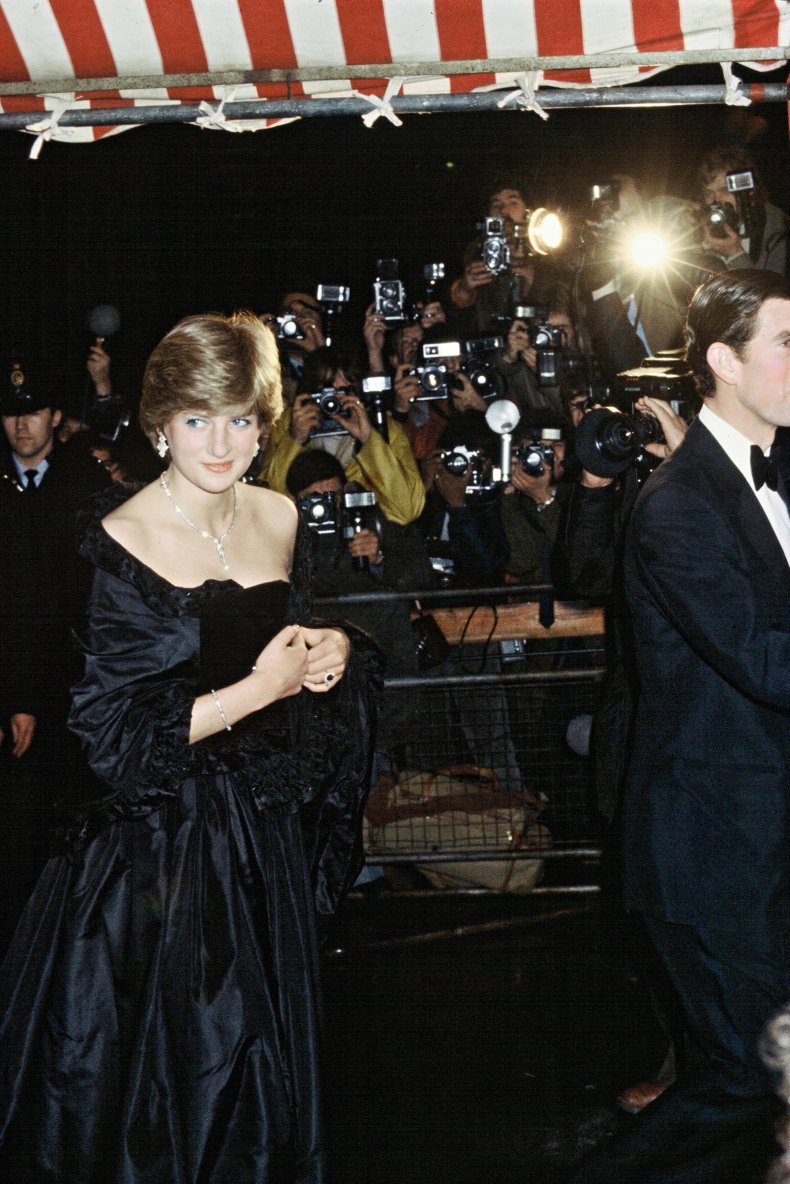 Diana: Her True Story by Andrew Morton quotes Diana saying: "I remember my first [royal] engagement so well. So excited.
"I got this black dress from the Emanuels and I thought it was OK because girls my age wore this dress.
"I hadn't appreciated that I was now seen as a royal lady, although I'd only got a ring on my finger as opposed to two rings.
"I remember walking into my husband-to-be's study, and him saying: 'You're not going in that dress, are you?' I replied: 'Yes, I am.' And he said: 'It's black! Only people in mourning wear black."
8. Princess Diana's Uptown Girl Performance
Princess Diana's dance performance to Billy Joel classic Uptown Girl was brought to life by season four of The Crown.
The Princess of Wales and professional dancer Wayne Sleep earned eight curtain calls with their routine, a surprise for Prince Charles' birthday.
Sleep told Vulture: "Everyone's mouths gaped open. There was an intake of breath like they couldn't believe it. The noise got bigger and bigger.
"We did eight curtain calls. I had to bow every time and I was like, You got to bow to the prince. And she said, No, I'm not bowing to him, he's my hubby. You won't get your OBE with those comments."
However, Charles was less impressed and Morton wrote in his biography of Diana how the prince believed she was "undignified, too thin, too showy."
9. Princess Diana's Red Polka dot Dress
Princess Diana wore a red dress with blue polka dots to the wedding of Nicholas Soames, grandson to British wartime Prime Minister Winston Churchill.
She was pictured alongside Princess Margaret, the Queen Mother and Prince Charles at St. Margarets Church, Westminster, London, on June 4, 1981.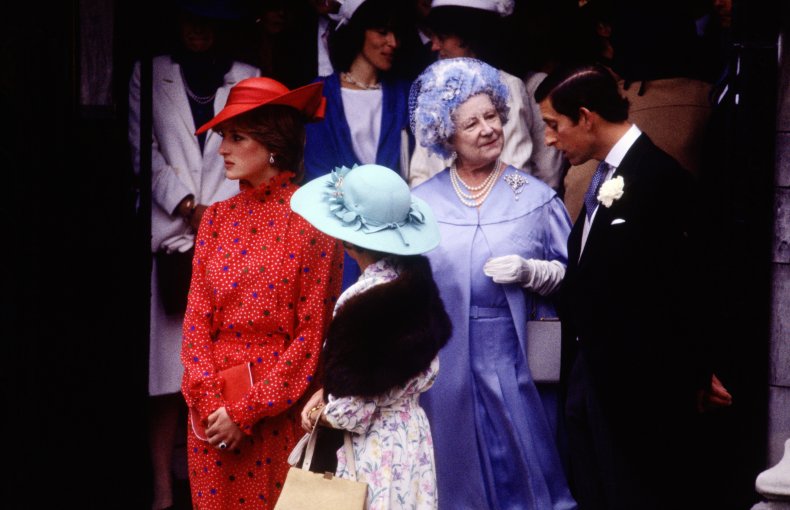 10. Princess Diana Red Polka Tribute to Canada
Princess Diana paid tribute to Canada by wearing the country's colors during a visit to Edmonton on June 23, 1983.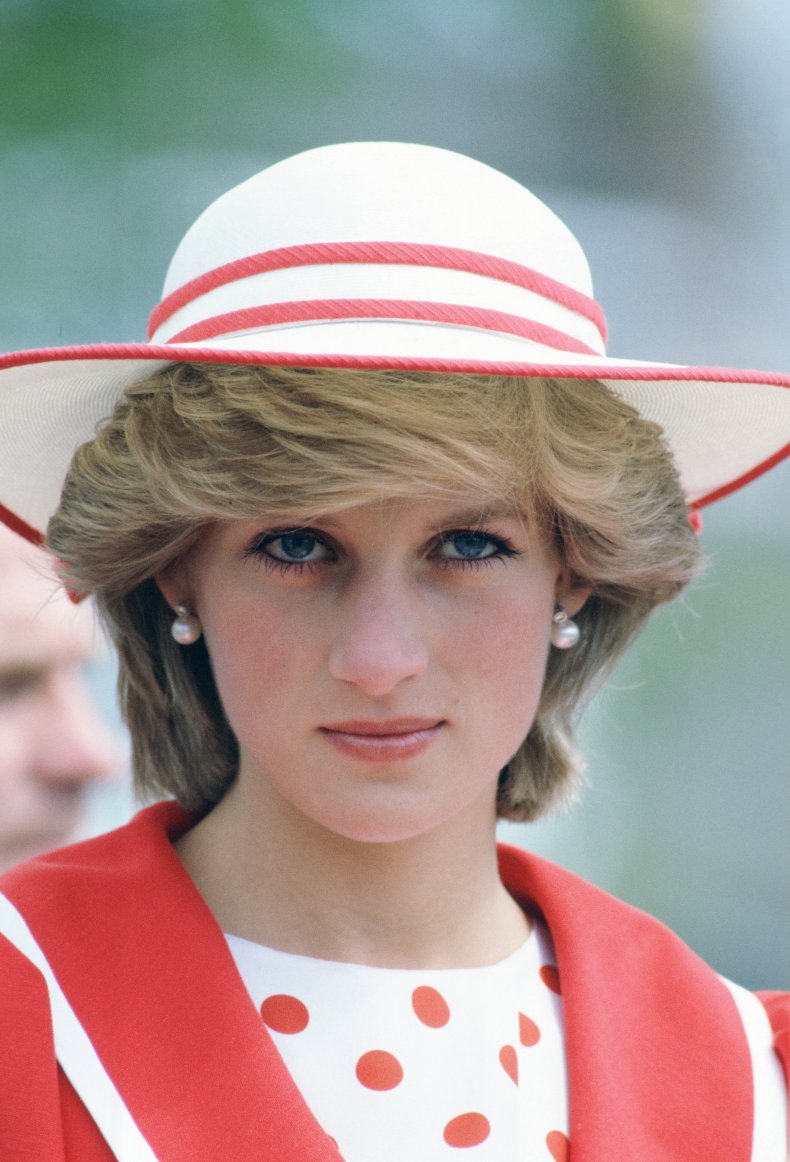 11. Princess Diana's Visit To Arlington National Cemetery
Princess Diana wore a blue dress and hat with a poppy as she visited Arlington National Cemetery on Armistice Day in 1985.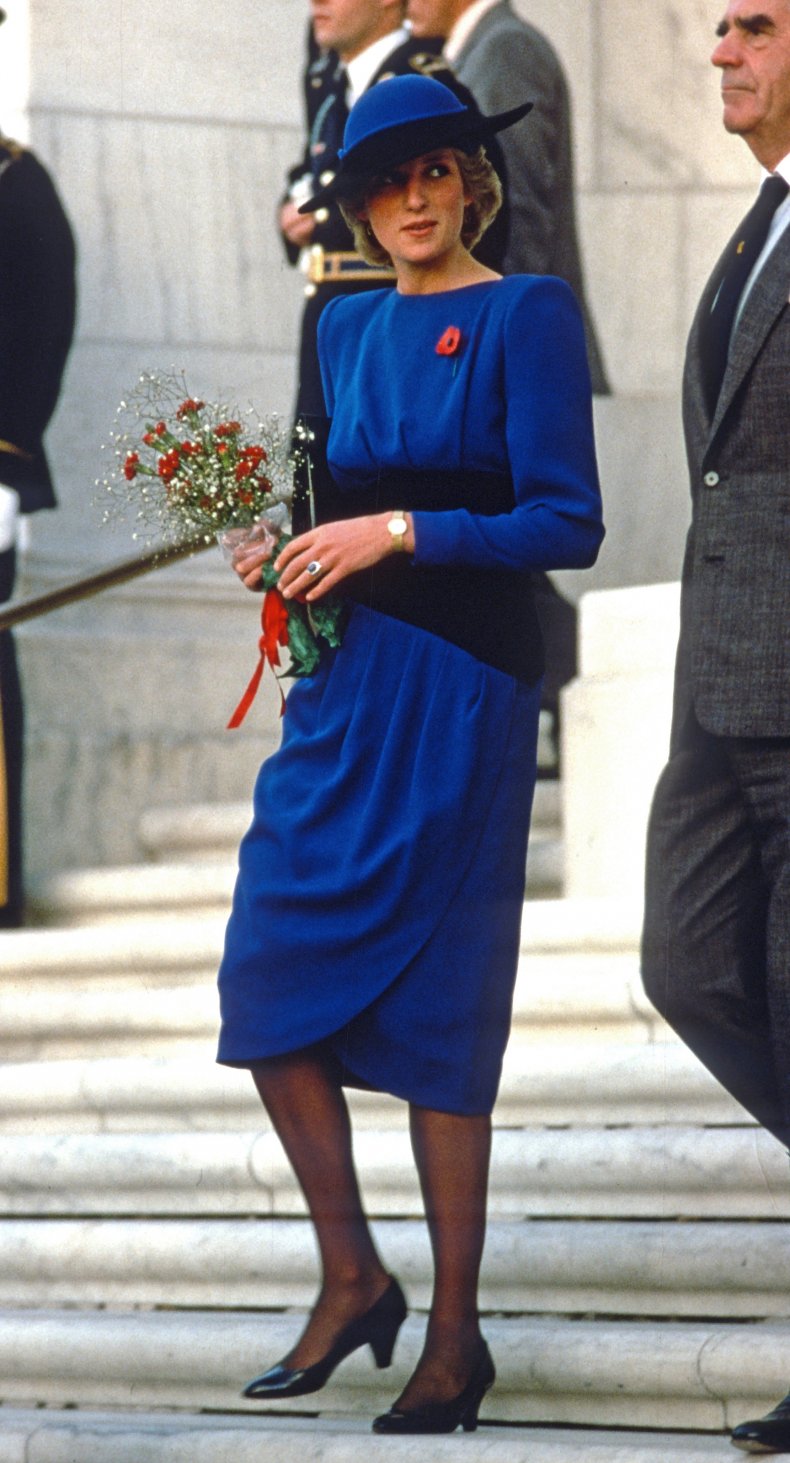 12. Princess Diana's Visit to the German Embassy
Princess Diana went back to her wedding dress designers, the Emanuels, for a strapless white gown she wore to the German Embassy on July 1, 1986, during an official visit by the German president.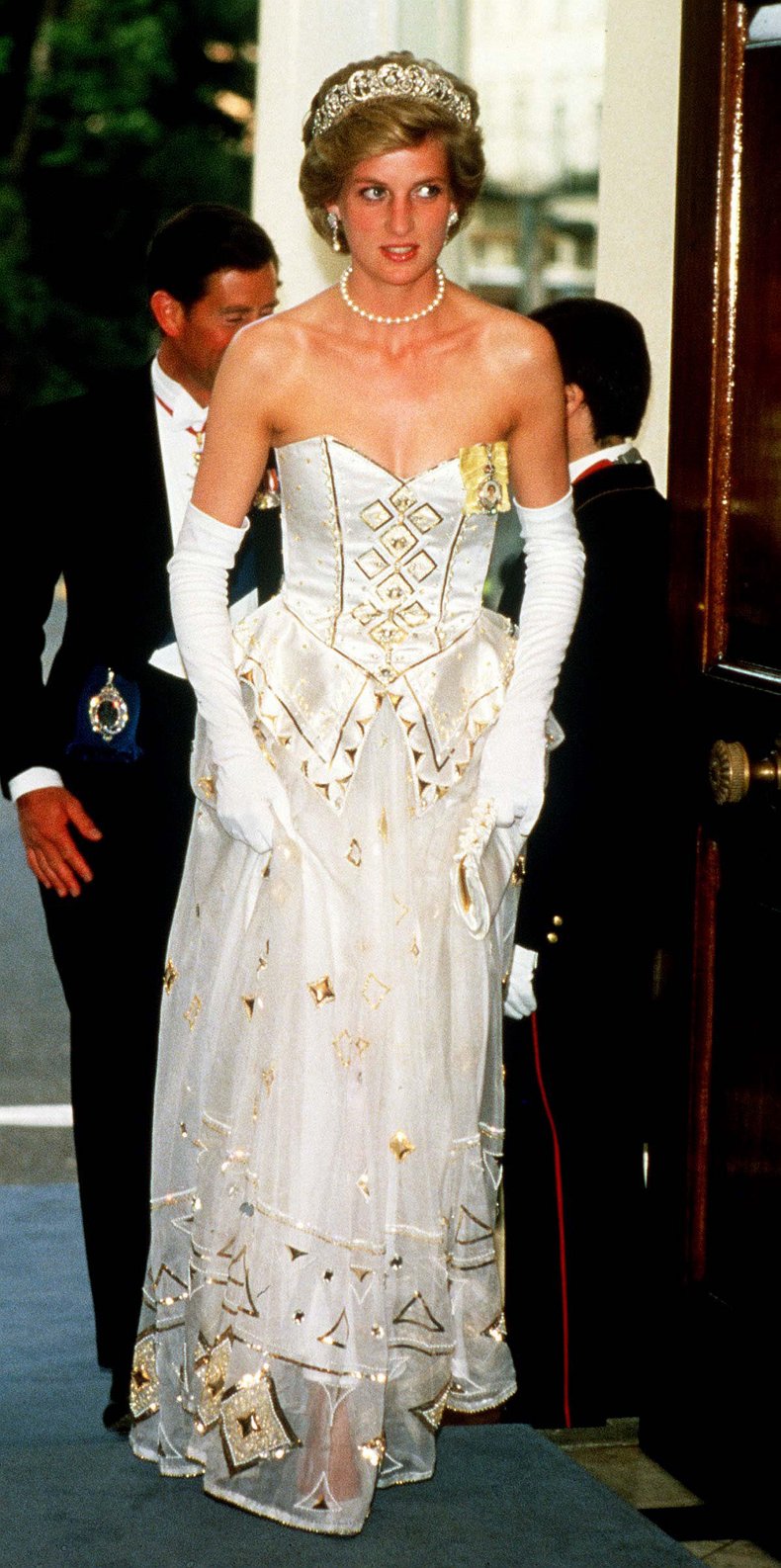 13. Princess Diana's Military Look
Princess Diana wore a white and gold military-inspired suit by Catherine Walker with a matching hat by Graham Smith during a visit to Sandhurst Military Academy, on April 10, 1987.
Her second born son Prince Harry would years later complete his military training at the academy on his to serving in the British Armed forces.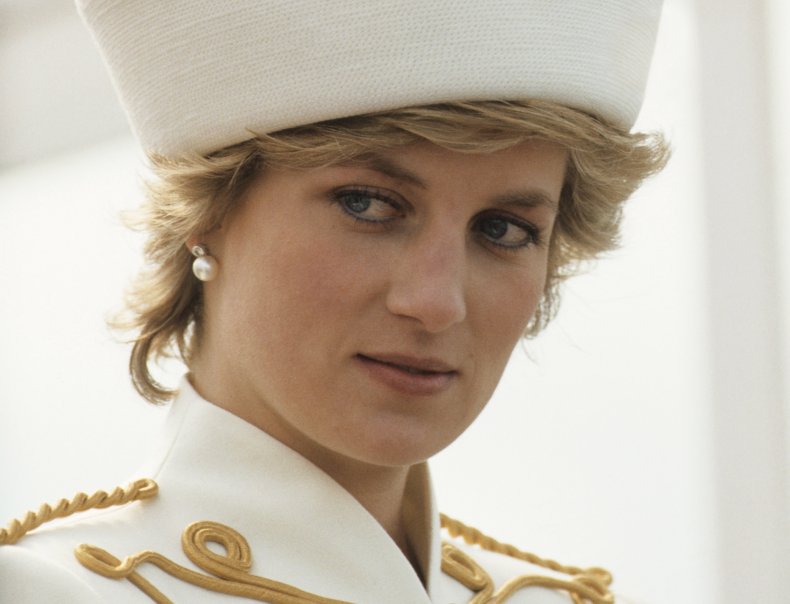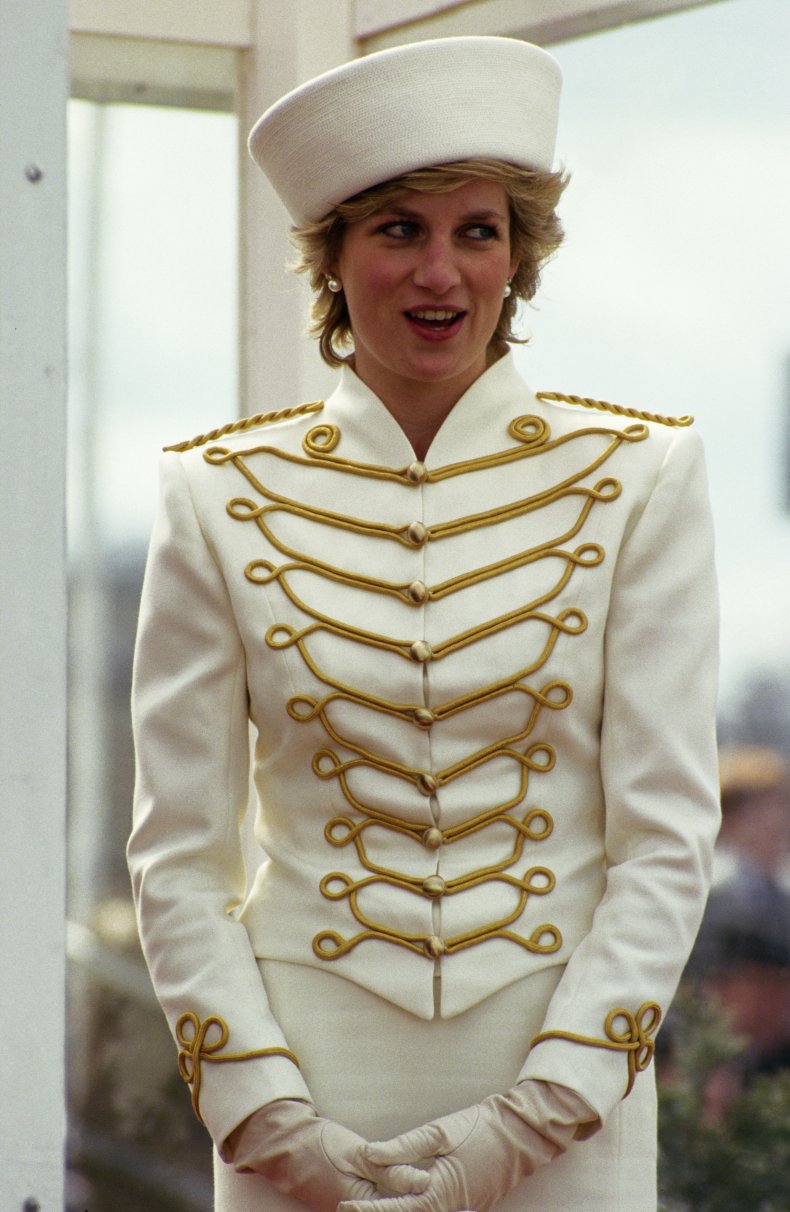 14. Princess Diana's Black Sheep Look
Princess Diana wore a black sheep jumper to the polo in Windsor in June 1981, more than ten years before the world got to see how rebelious she really was.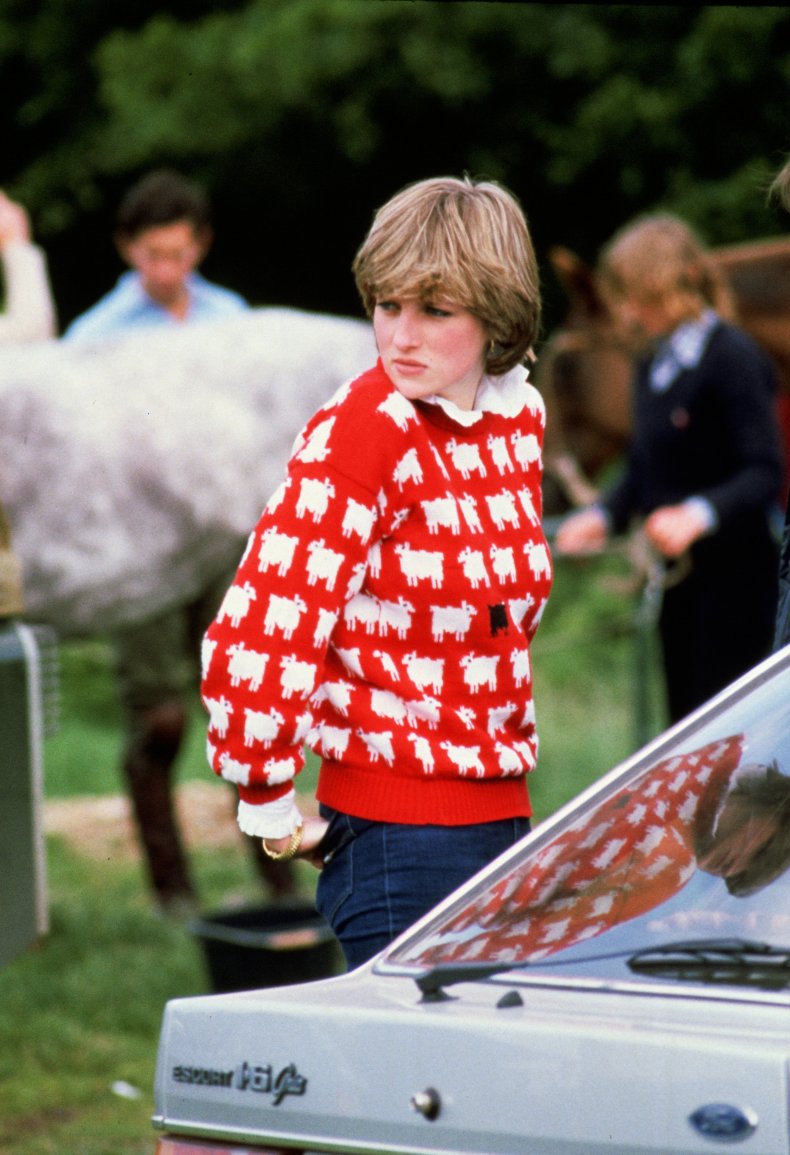 15. Princess Diana at the Chelsea Harbour Club
Princess Diana wore a U.S.A. jumper and cycling shorts at the Chelsea Harbour Club on April 24, 1997.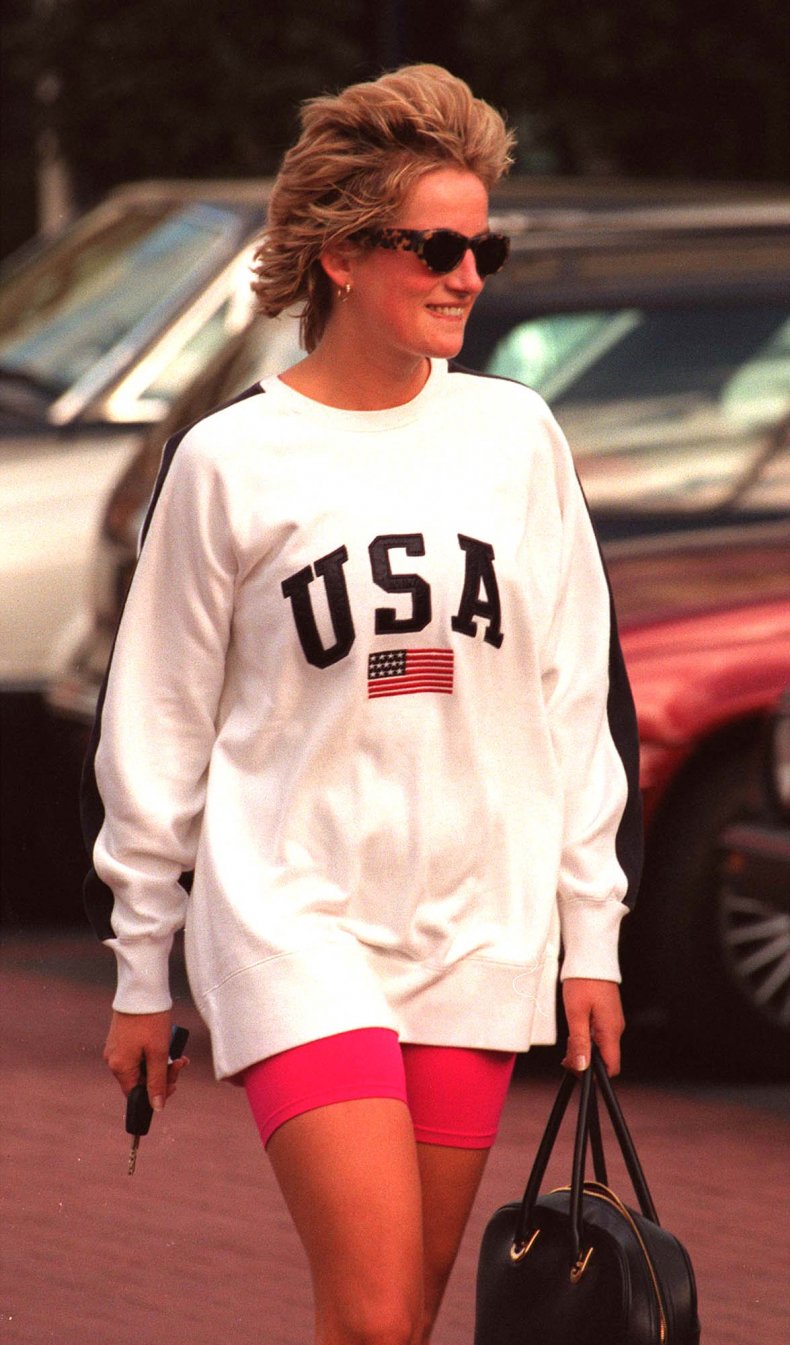 16. Princess Diana at Cannes
Princess Diana joined the great and good of Hollywood and world cinema at Cannes Film Festival, in France, on May 15, 1987.
The gala night was held in honor of actor Sir Alec Guinness and the princess lit up the soiree in a blue silk chiffon strapless dress.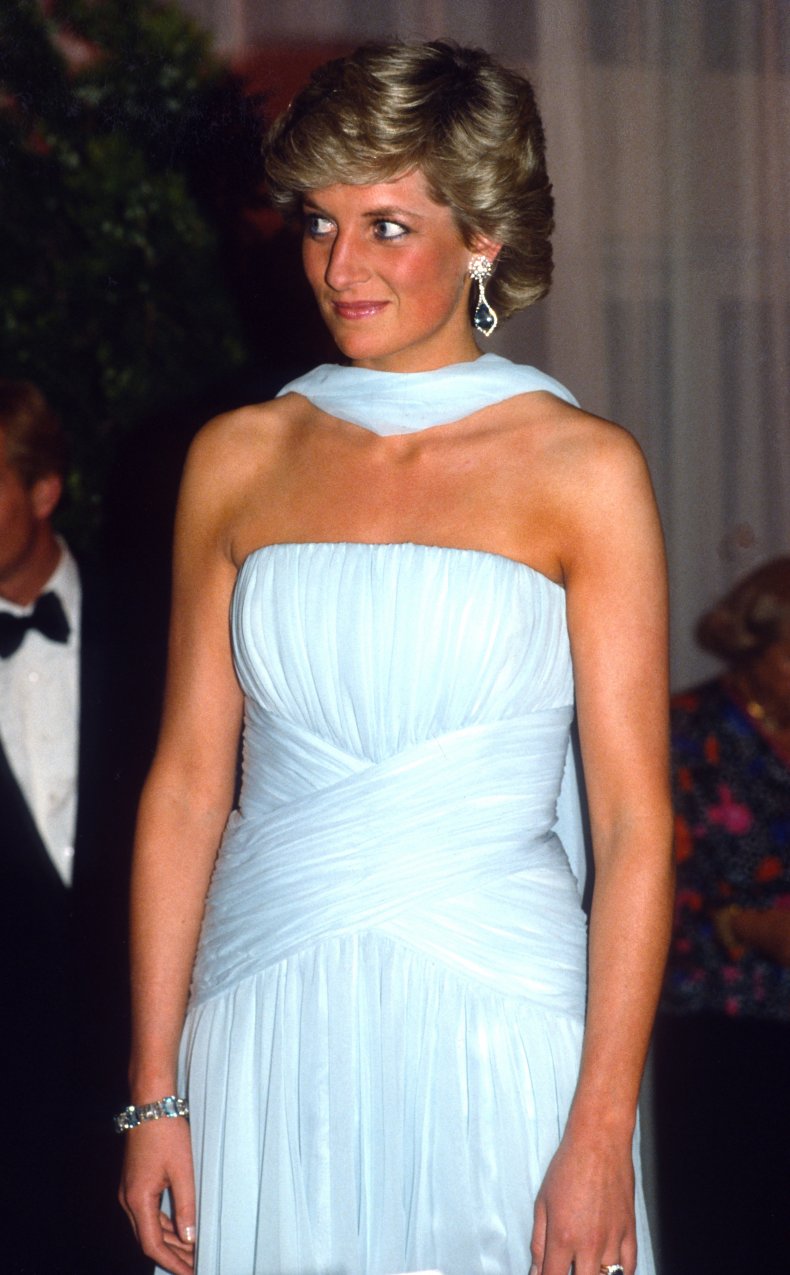 17. Princess Diana's Elvis Dress
Princess Diana debuted her white pearl and sequined "Elvis dress" at the London Fashion Awards in October 1989 and wore it again during a visit to Hong Kong the following month.
The outfit was designed by Catherine Walker, a regular favorite of the princess, and paired with the Cambridge Lover's Knot Tiara.
Quoted by InStyle, Walker said in 2012: "Whenever I saw the Princess in this dress, I could not help but feel that it would not be possible for anyone else ever to wear this dress and bolero."
She added: "She shone in the dress and the dress shone around her in a shimmering column of glistening pearls."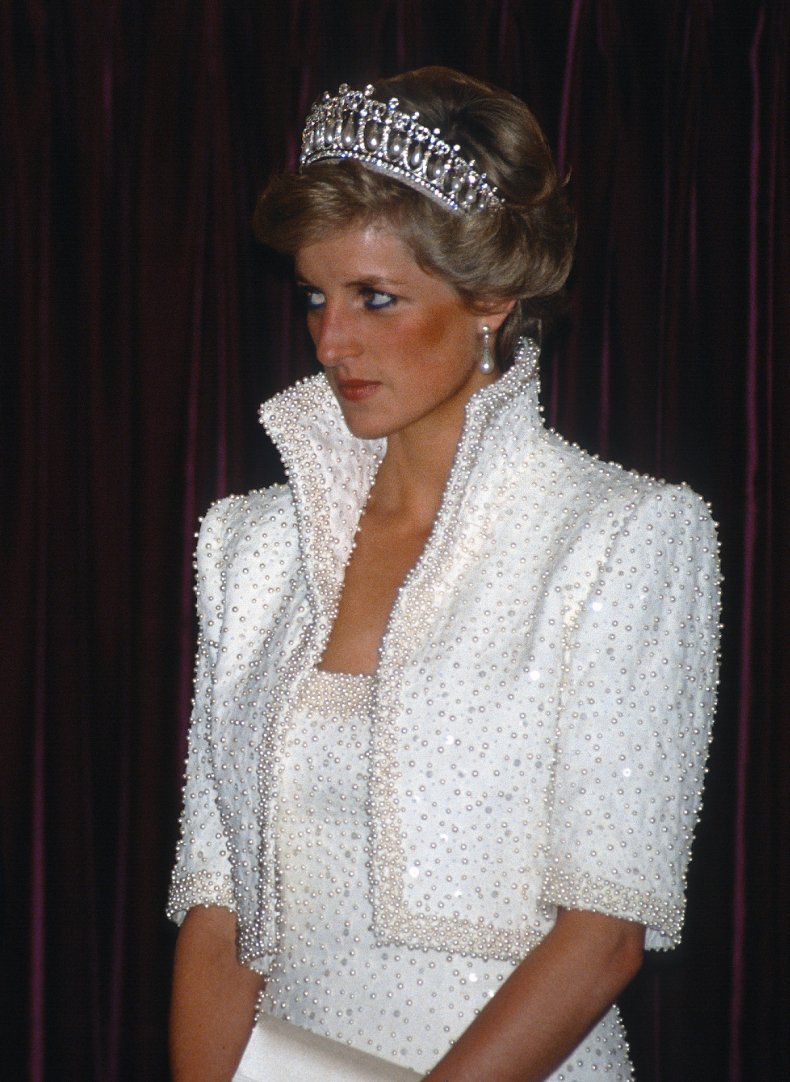 18. Princess Diana's Athleisure Look
Princess Diana was not only know for beautiful gowns and polka dots but also pioneered athleisure before it was fashionable.
She was photographed at a London gym on November 20, 1995, in the day she sent shockwaves through the royal family with the broadcast of an interview she gave to BBC Panorama.
In it, she famous described how there were "three of us in this marriage so it was a bit crowded."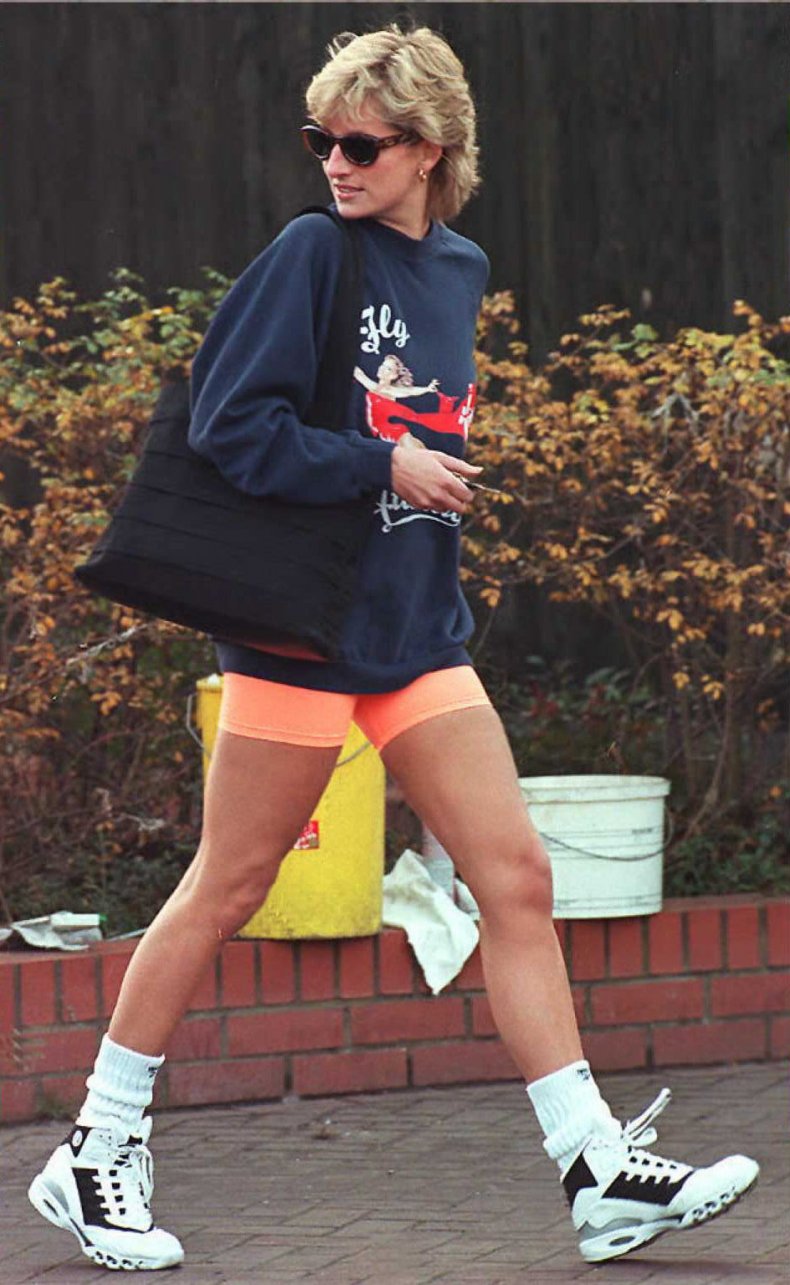 19. Princess Diana in Seoul
Princess Diana wore a mauve patterned sheaf dress along with The Spencer Tiara, owned by her own family, not the royals, during a visit to Seoul, in South Korea, in November 1992.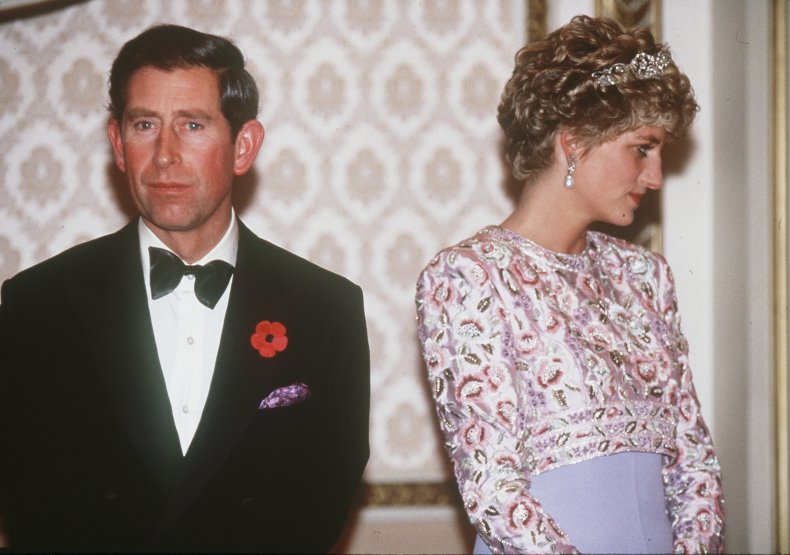 20. Princess Diana' Grey Halter-Neck Dress
Princess Diana wore an iconic grey beaded halter-neck dress designed by Catherine Walker during a June 1995 visit to the Serpentine Gallery, in London.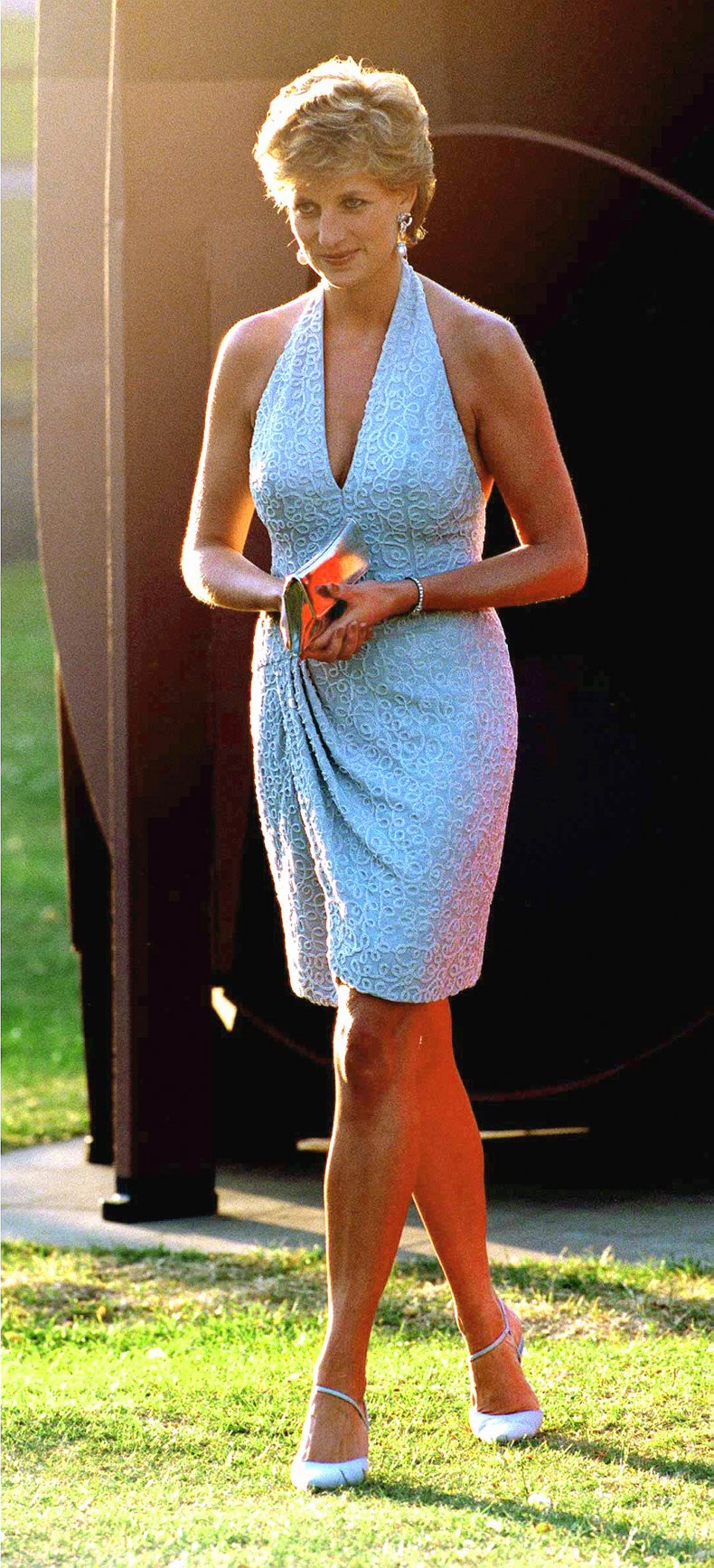 21. Princess Diana at Swan Lake
Princess Diana wore a ice blue shift dress to a performance of Swan Lake at the Royal Albert Hall on June 3, 1997.
The even dress was designed by Jacques Azagury and her necklace was loaned from jewellers Garrard, a favourite of both the royals and Diana's own birth family, the Spencers.
The appearance, in her role as patron of the English National Ballet, came just two months before her death in a Paris car crash on August 31, 1997.
22. Princess Diana's Knitted Jumper Look
Princess Diana's knitted jumper and green corduroy trouser look from a visit to Craigowen Lodge on the queen's Balmoral Estate on May 6, 1981.
The trip was two months before their royal wedding at St Paul's Cathedral on July 29, 1981, and the look she wore was recreated in The Crown.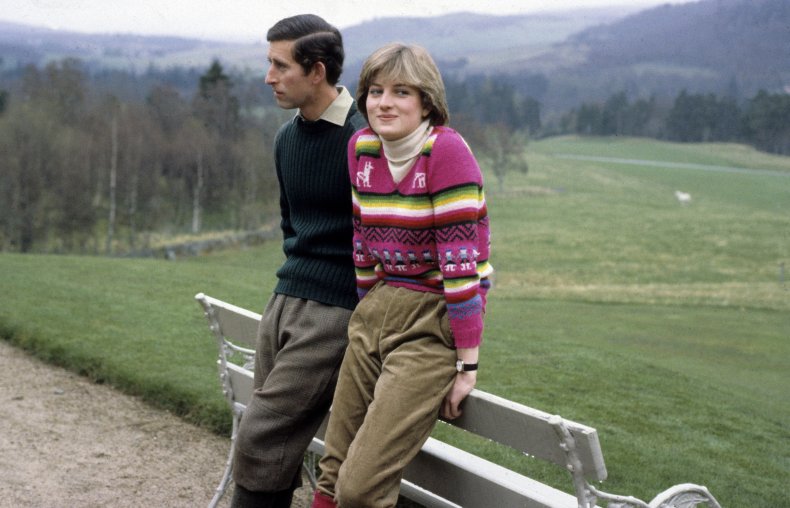 23. Princess Diana's Bow Tie Look
Princess Diana wore a bow tie and white suit by Jasper Conran during a visit to Florence, Italy, in April, 1985.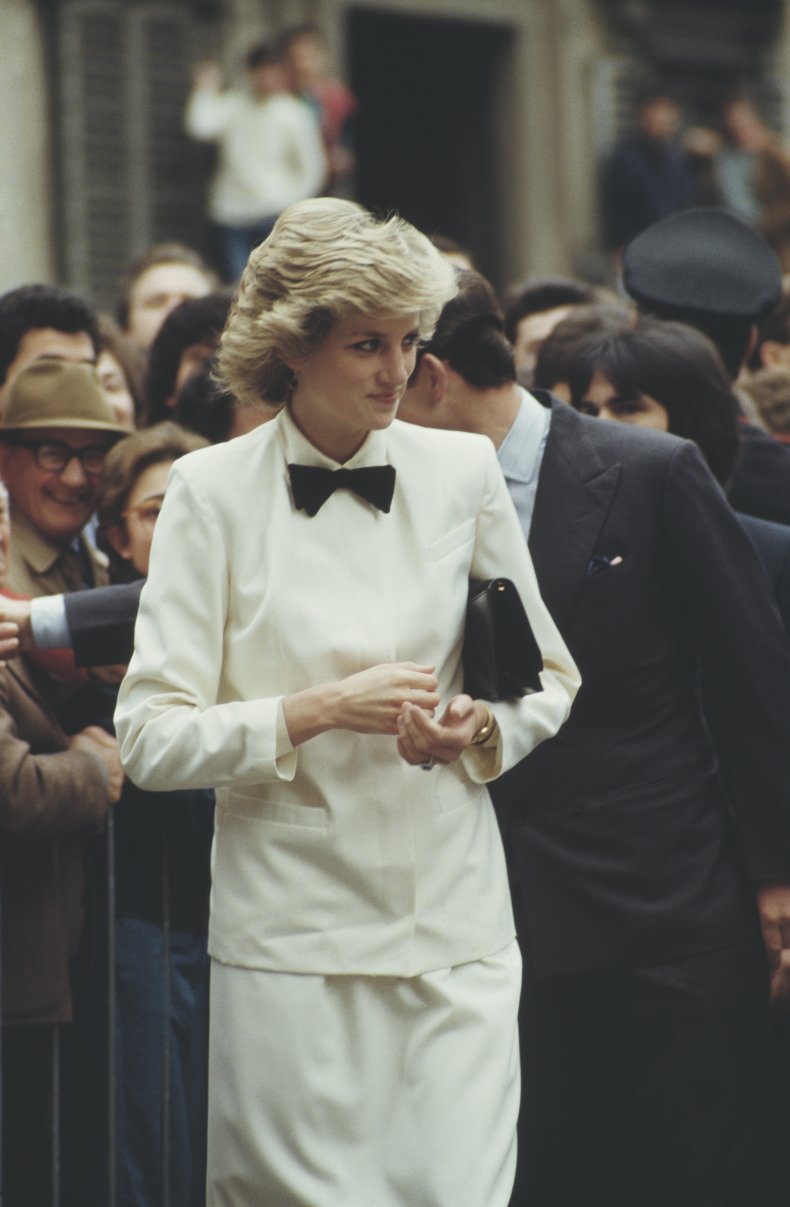 24. Princess Diana's War Cemetery Visit
Princess Diana wore a bow-fronted wine-coloured Catherine Walker dress with a matching Frederick Fox hat during a visit to the Beach Head War Cemetery in Anzio, Italy, 28th April 1985.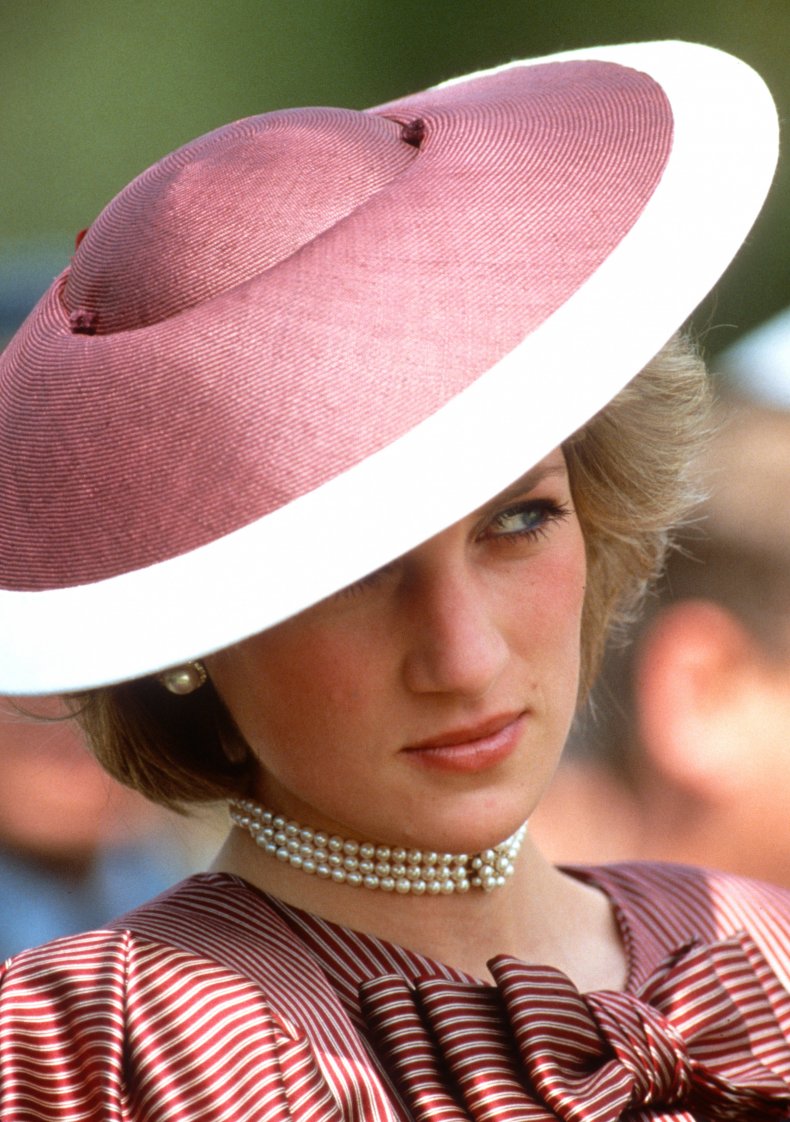 25. Princess Diana in Japan
Princess Diana wore a striking visor hat to the Imperial Palace in Tokyo, Japan, on November 12, 1990.