The 25 Most Iconic Fashion Ensembles in the History of the Museum at F.I.T.
Just in time for Fashion Week comes an installation showcasing the Fashion Institute of Technology's most influential exhibits ever.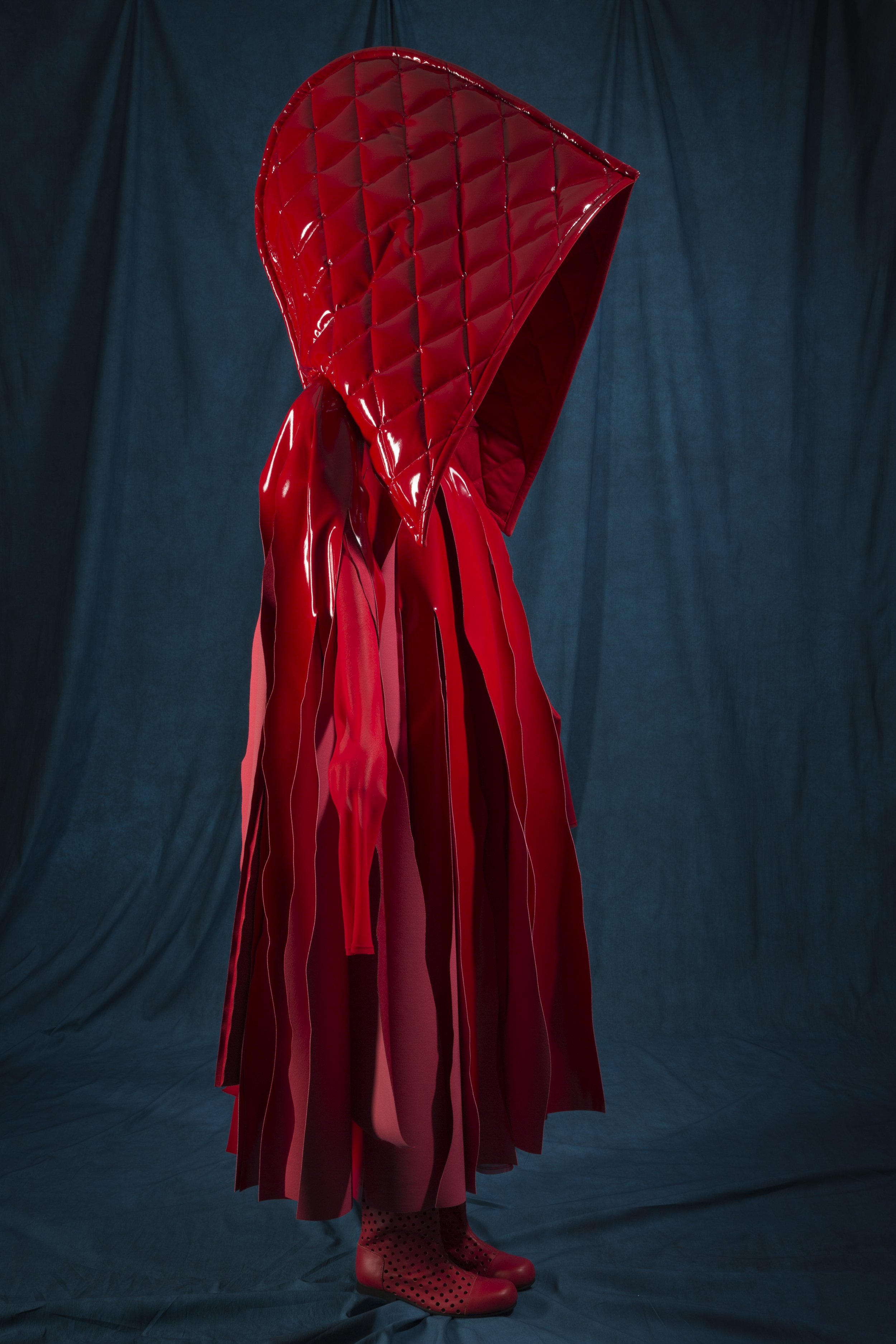 For many, fashion is at a crossroads: Some in the industry bemoan the lack of inspiration and creativity, as well as the diminishment of the couture market in favor of fast fashion. Just in time, The Museum at Fashion Institute of Technology is giving us all a shot of perspective—and celebrating its 50th birthday—with a new installation, "Exhibitionism: 50 Years of The Museum at FIT."
Taken entirely from the museum's permanent holdings, more than 80 looks are on view from over 30 exhibits, including "Fashion and Surrealism, "The Corset" and "A Queer History of Fashion." Museum director Valerie Steele, who oversaw the retrospective is, calls it "intelligent, innovative, and independent"
"Fashion curators are becoming increasingly interested in exploring the history of collecting and exhibiting fashion," she says. "[Exhibiting fashion] is important because no field can progress if it doesn't know where it has been and why."
Related: The Who, What, and Wear of New York Fashion Week 2019.
Steele believes the fashion industry is struggling "with the split between luxury and fast fashion." Small independent designers, often the ones who push things forward, are caught in the middle.
Below, check out her picks for the most iconic outfits that have graced the Museum at FIT over the past half-century.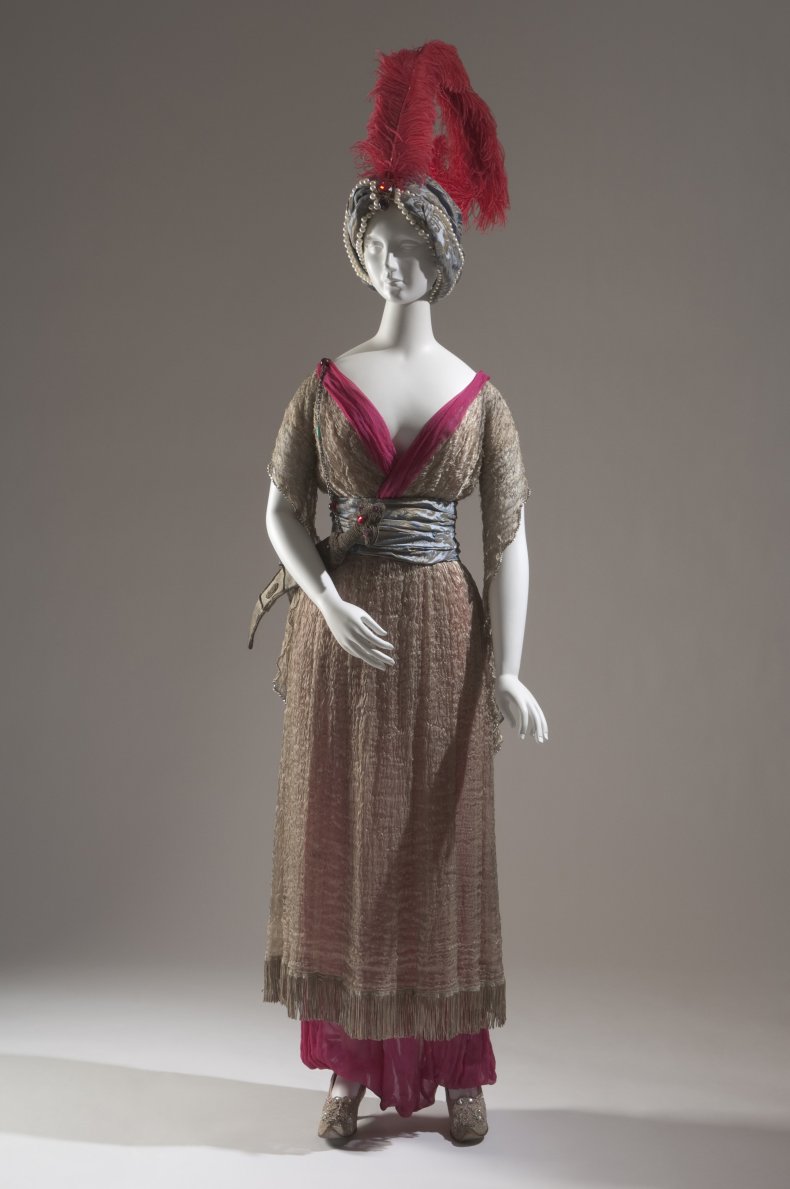 1. Paul Poiret, Persian fancy dress costume (1919).
"He is a genius designer who was forgotten after his death in the 1930s."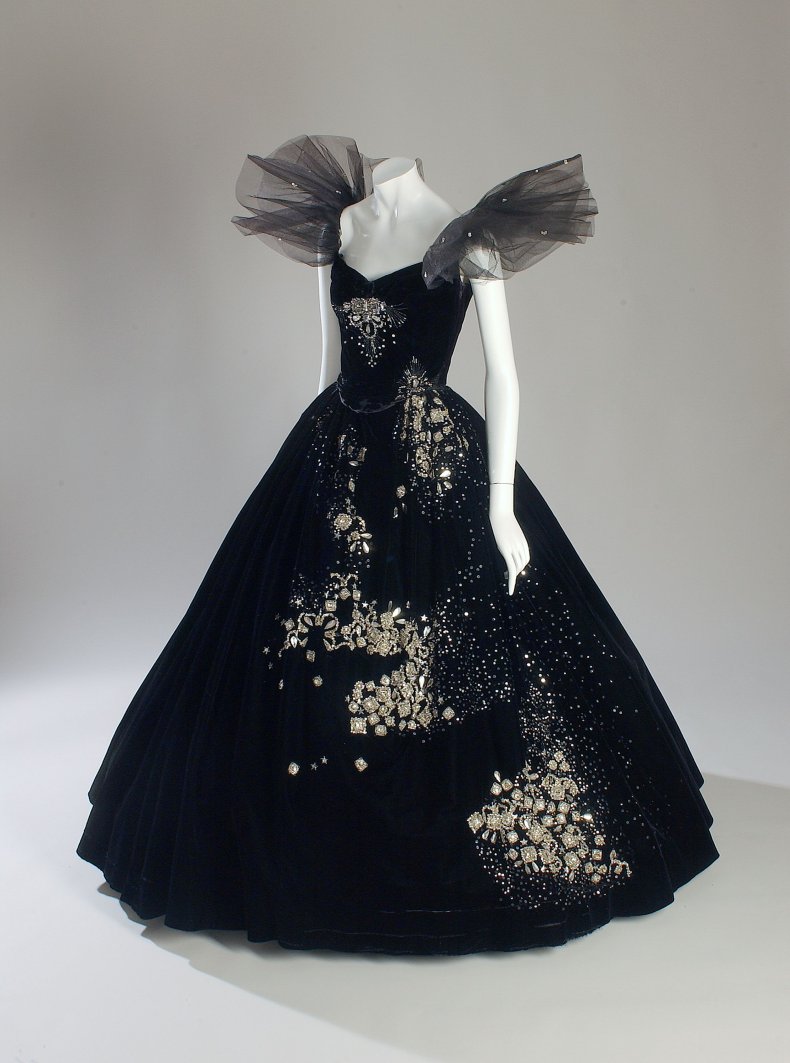 2. Adrian costume for Greta Garbo in Camille (1936).
"This dress was featured in the 1971 live fashion show at FIT. Hello, Hollywood!"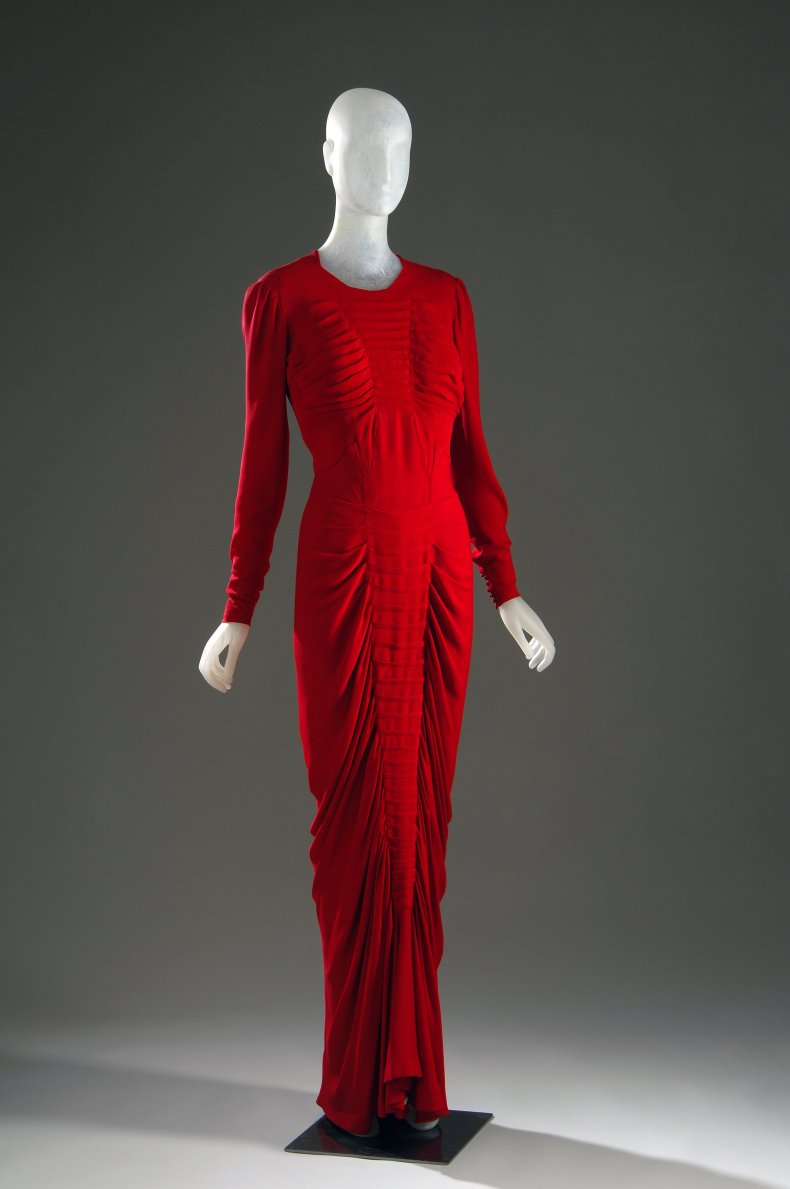 3. Charles James, red silk Sirene dress (1940). Donated by Doris Duke and Featured in the 1987 FIT exhibit "Fashion & Surrealism." "Charles James is one of America's greatest designers. 'Fashion & Surrealism' was also the first show that really looked at fashion as art."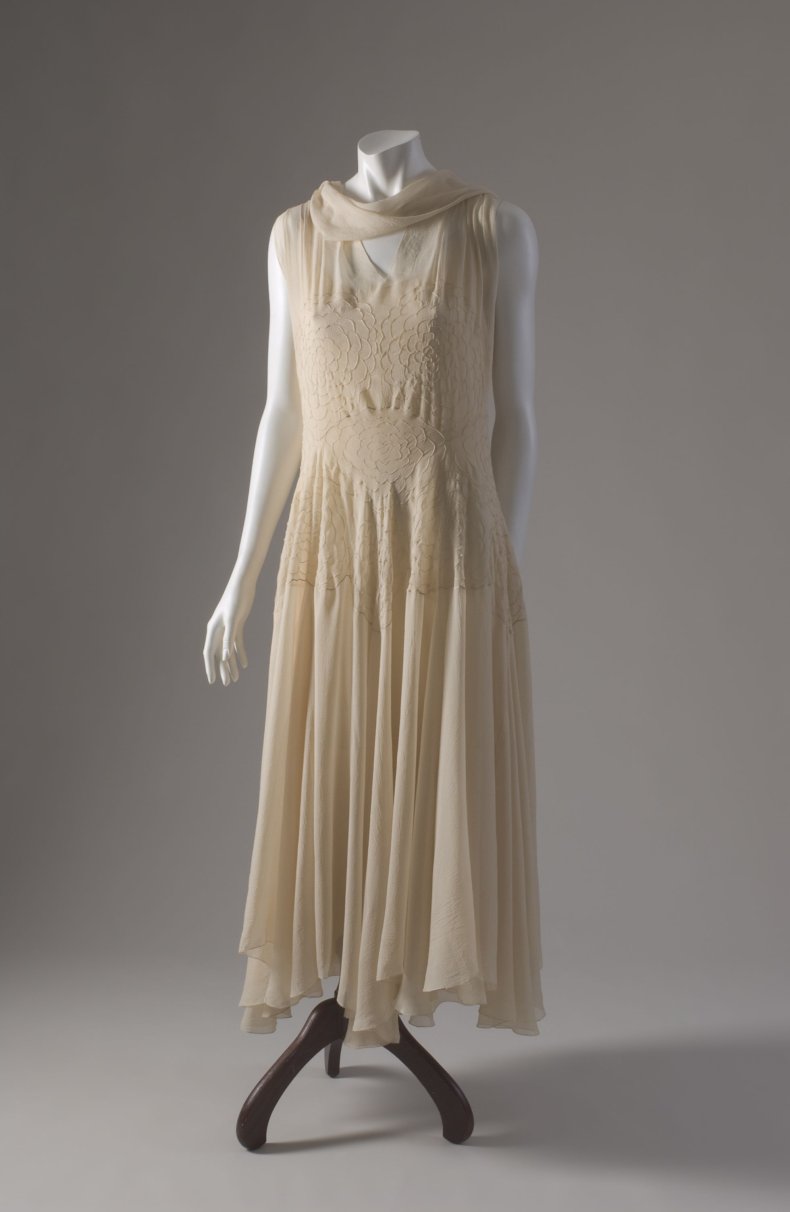 4. Madeleine Vionnet, cream bias-cut silk dress (1930).
"Madeleine created body worshipping dresses that have continued to influence designers such as Halston," says Steele. "This particular dress was featured in the '3 Women' exhibition, which spotlighted three women who really created liberating clothes for other women."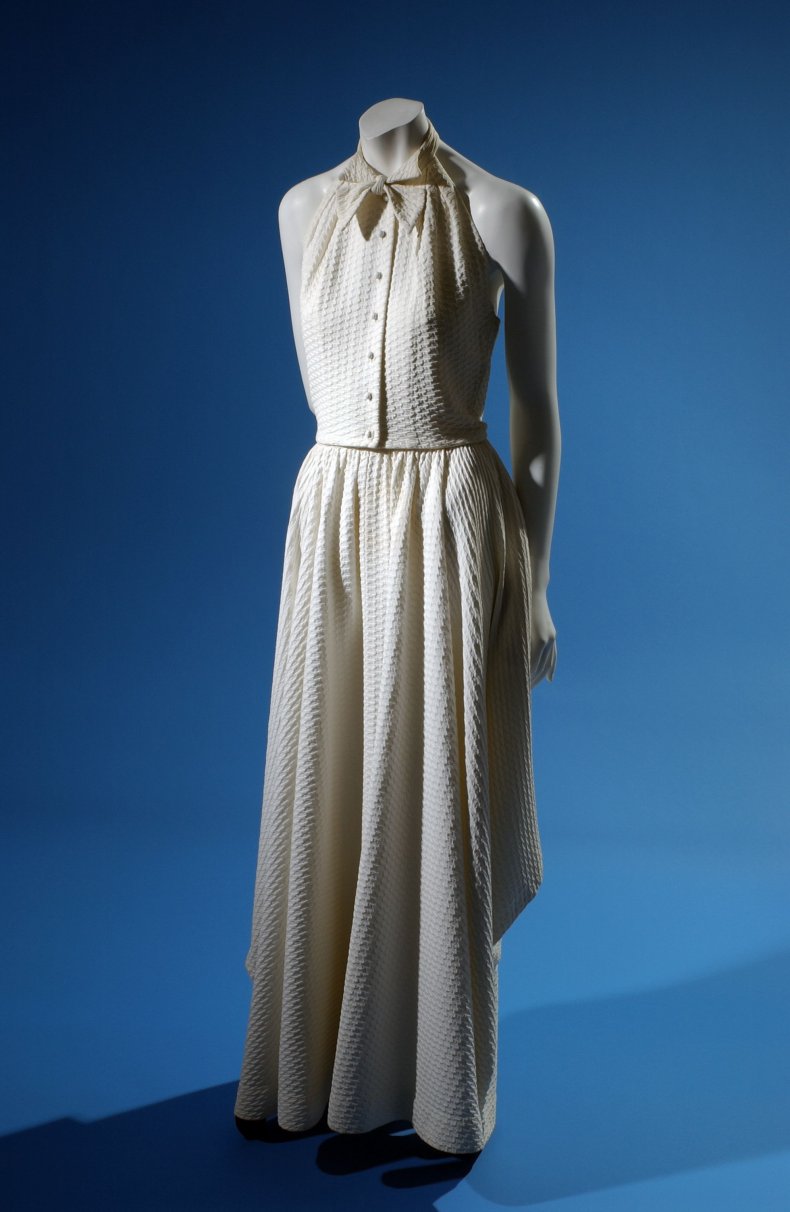 5. Clare McCarell, white pique dress (1951).
"Clare McCarell was the so-called creator of American sportswear, which started, predominantly in New York, in the 1940s and 1950s. These were clothes that were comfortable and wearable and worn by young, forward-thinking women."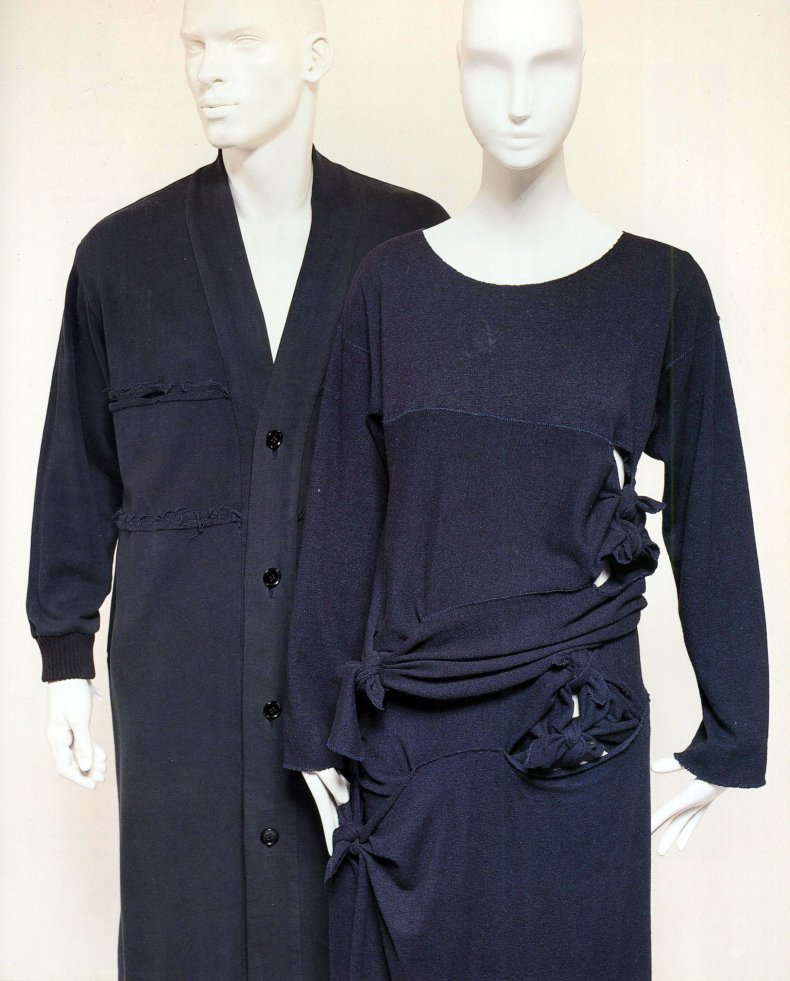 6. Rei Kawakubo for CDG, top and skirt (1983).
"This was featured in 1987's '3 Women' exhibition, which explored female designers who created women-friendly clothes."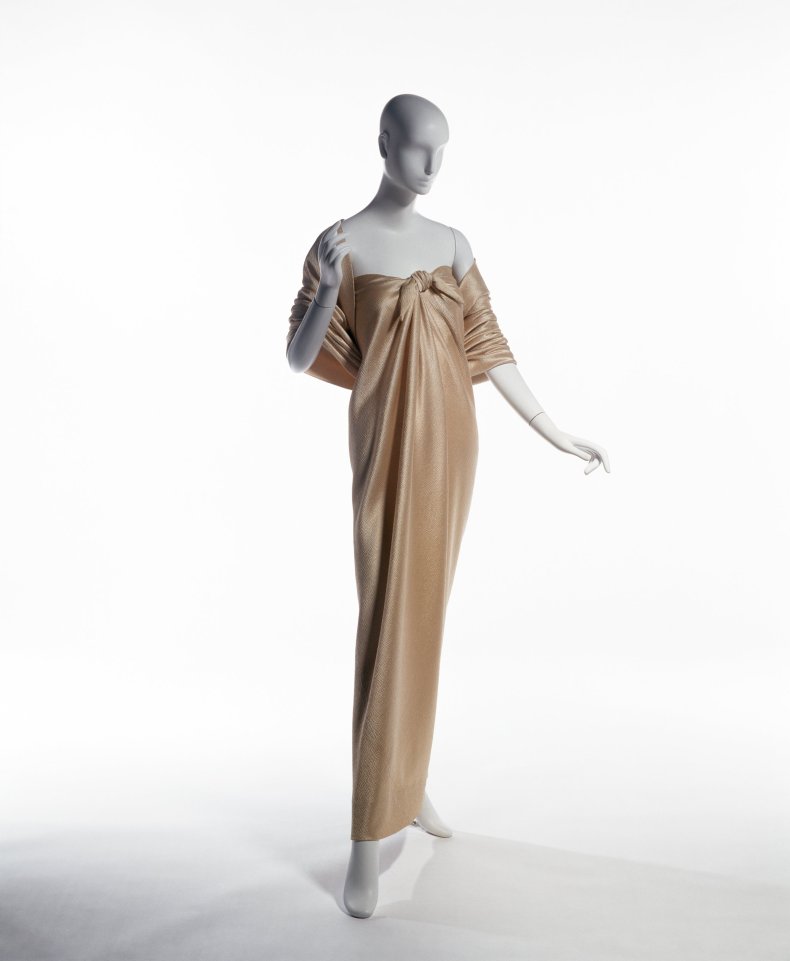 7. Halston, off-white hammered silk satin evening dress (1976).
Featured in the 1991 "Halston: Absolute Modernism" exhibition and 2015's "YSL + Halson: Fashioning the 70s'" - "Two fantastic shows for fashion connoisseurs," says Steele.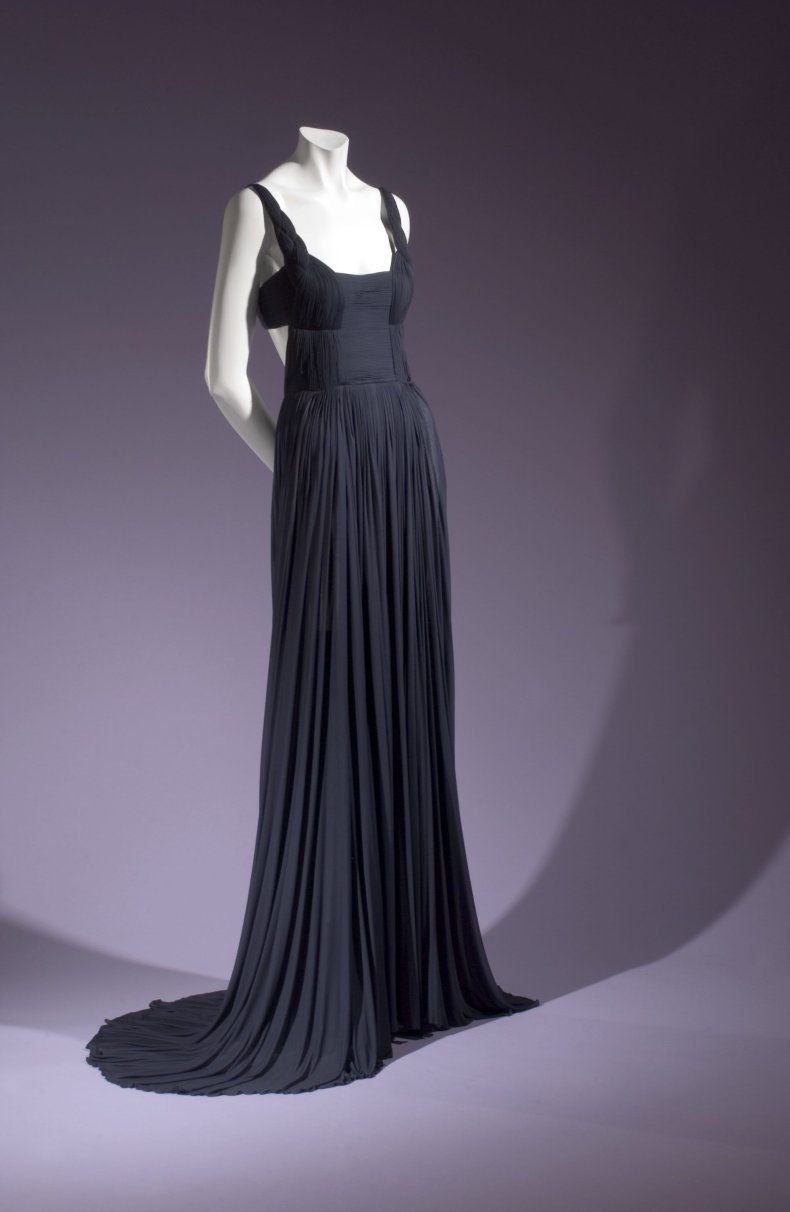 8. Madame Gres, pleated navy silk jersey evening dress (1971).
"This was a gift of Mica Ertegan and was featured in the 2008 "Madame Gres: Sphinx of Fashion"exhibition. Madame Gres was one of history's greatest fashion designers."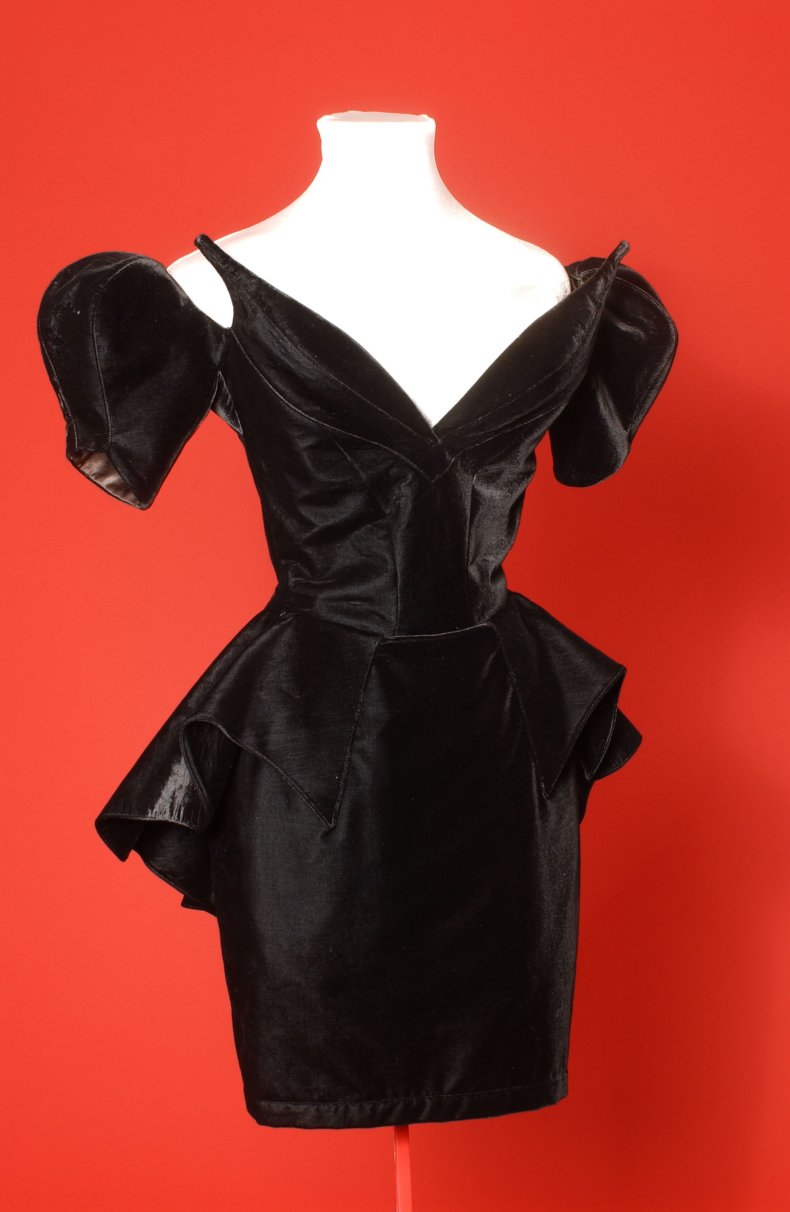 9. Thierry Mugler, vampire dress (1981).
Featured in 'Gothic: Dark Glamour" (2008). "A sexy scary dress in a sexy, scary, smart exhibition about subculture and style."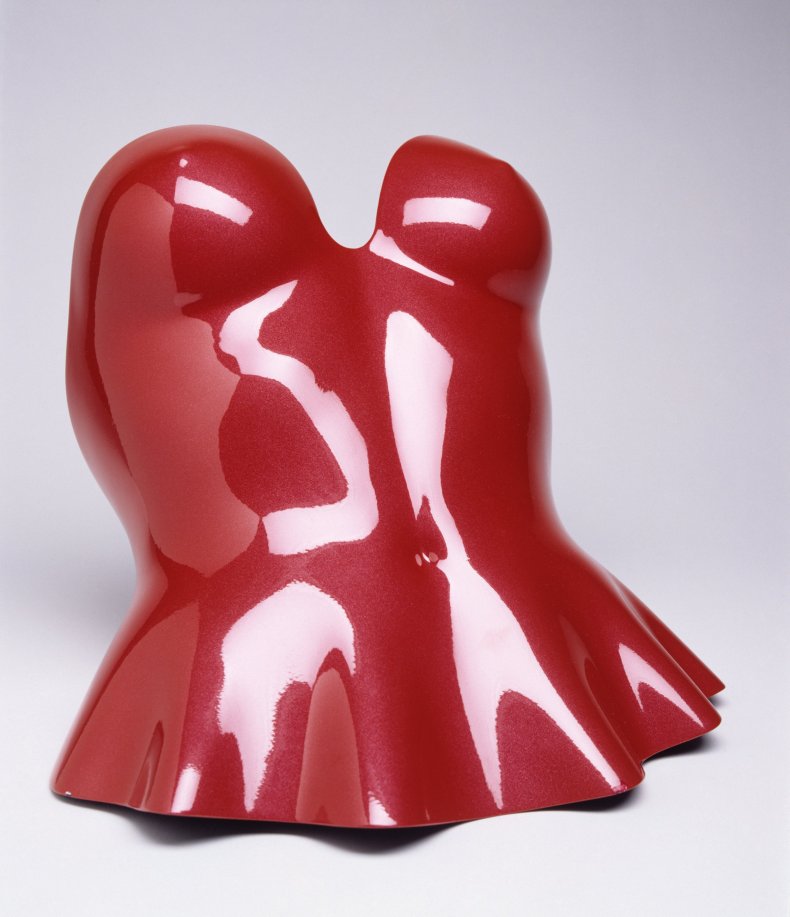 10. Issey Miyake, red plastic bustier (1983).
Featured in "The Corset: Fashioning the Body" (2000). "It was a show about the most controversial garment in fashion history," says Steele. "Why did women wear corsets for 400 years? They never stopped—they just internalized corsetry through diet and exercise."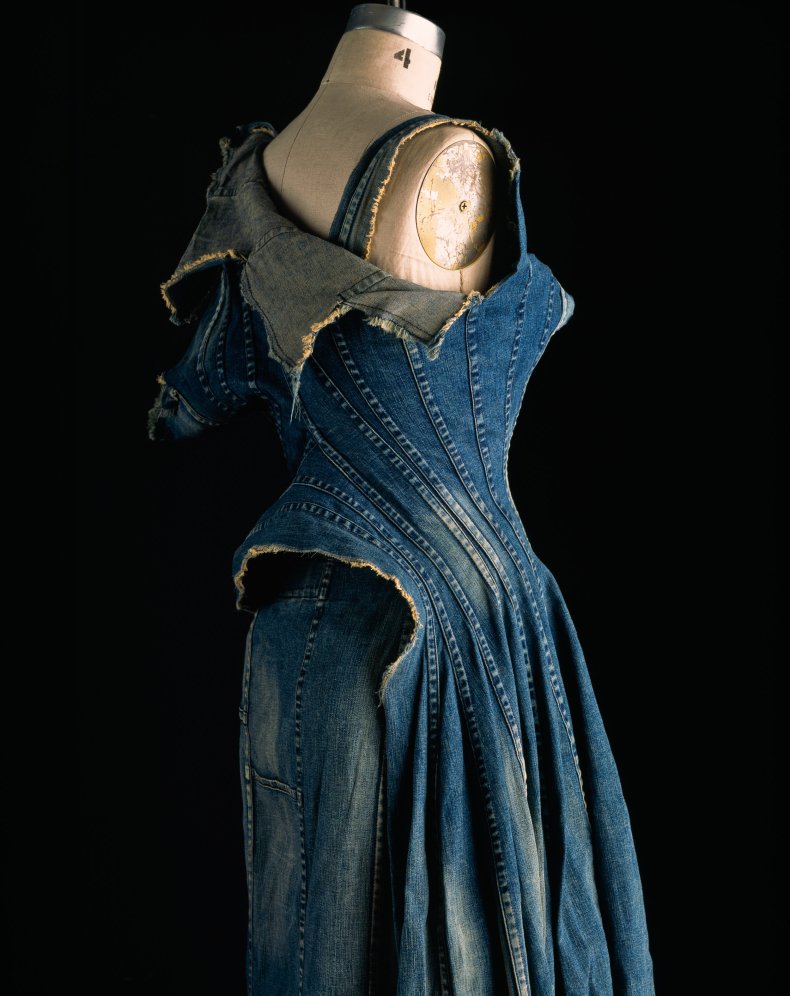 11. Junya Watanabe, denim dress (2002).
"The dress was featured in "Japan Fashion Now"(2010) and also in our "Denim" exhibition—totally avant-garde Japanese fashion."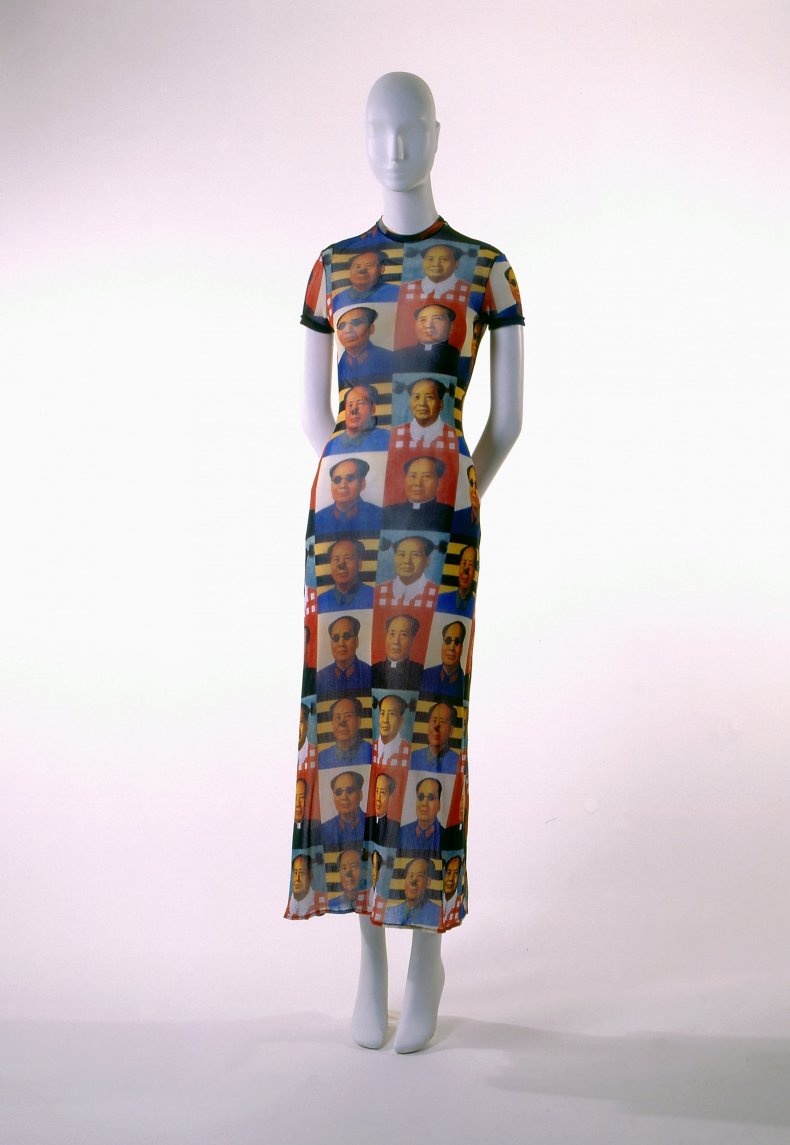 12. Vivienne Tam, Mao dress (1995).
"This Vivienne Tam dress has become iconic because its characteristics were so striking in a kind of Pop Art way. It was featured in "China Chic" (1999) and again in the big China show at The Metropolitan Museum of Art a few years ago. The dress features a very compelling use of visual imagery on clothing. And of course, Vivienne Tam Mao was one of the first Chinese-American designers to become internationally known."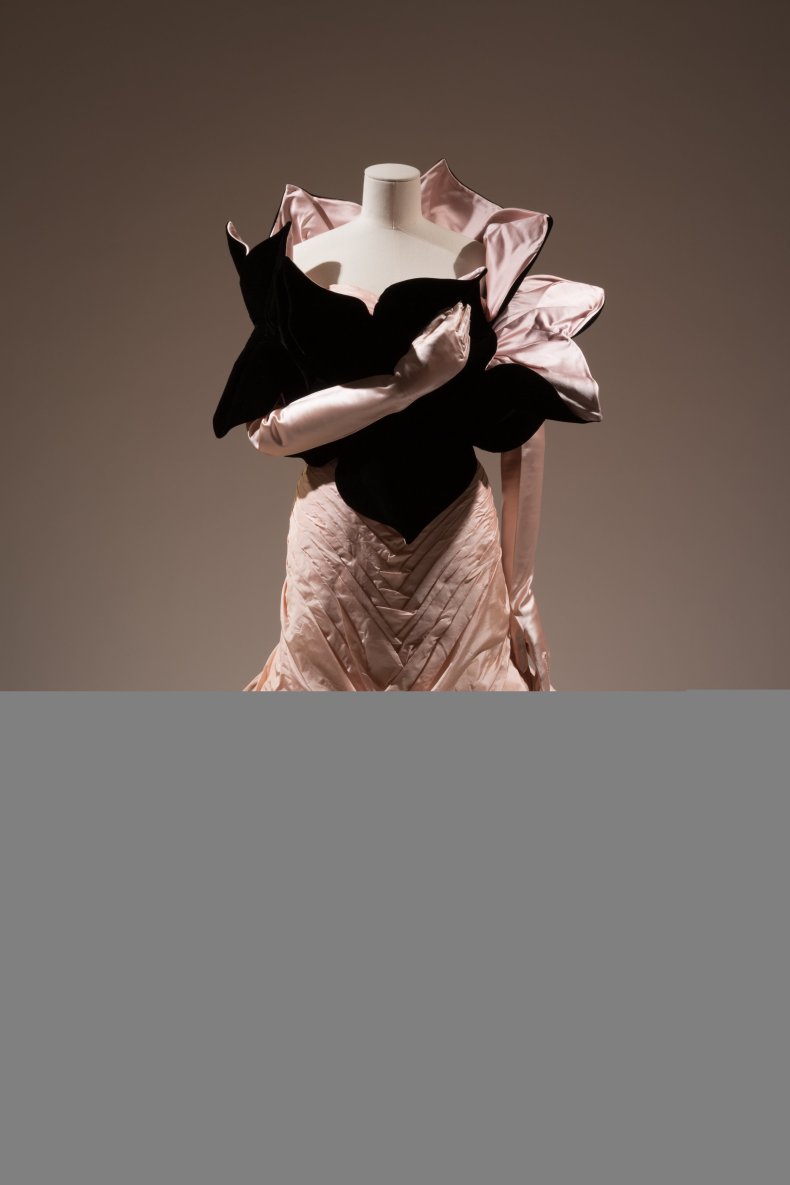 13. Charles James, Tree dress (1955).
"This was featured in our "American Beauty" (2010) exhibition."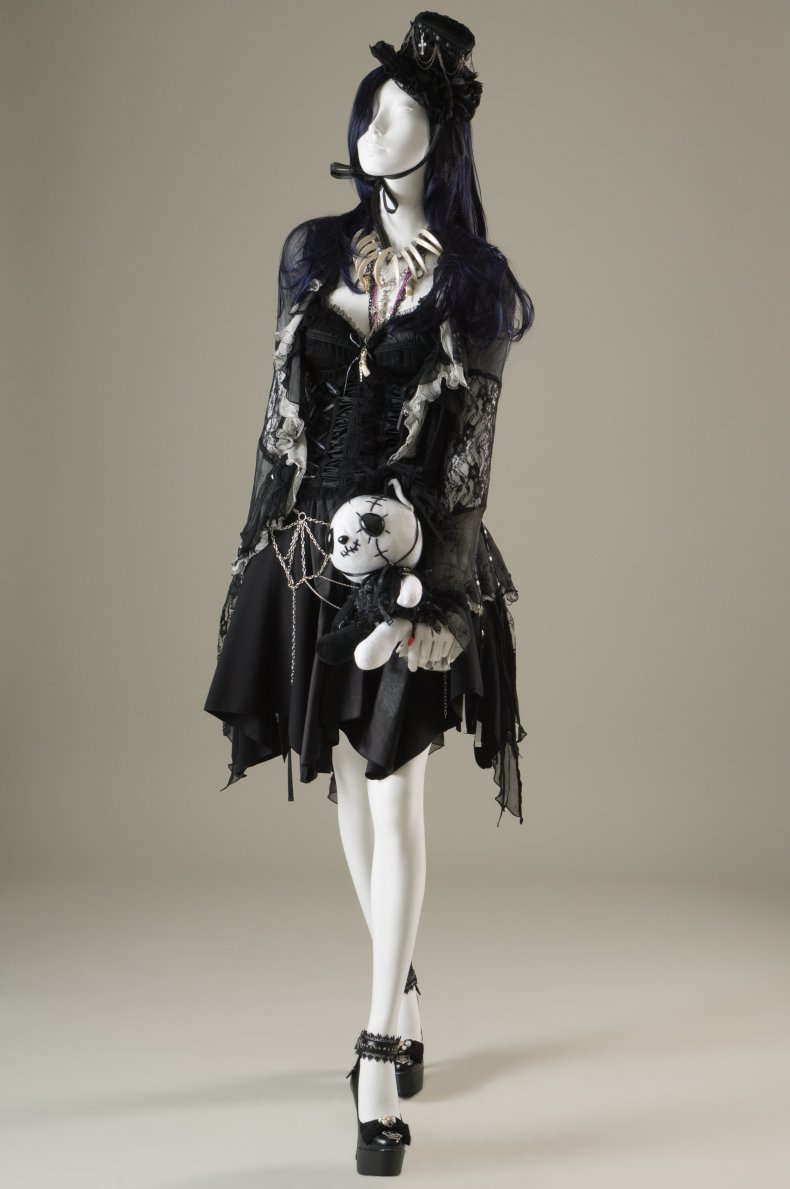 14. H. Naoto, Gothic Lolita ensemble (2008-09).
It was featured in "Japan Fashion Now" (2011)—the Japanese subcultural style is so incredible."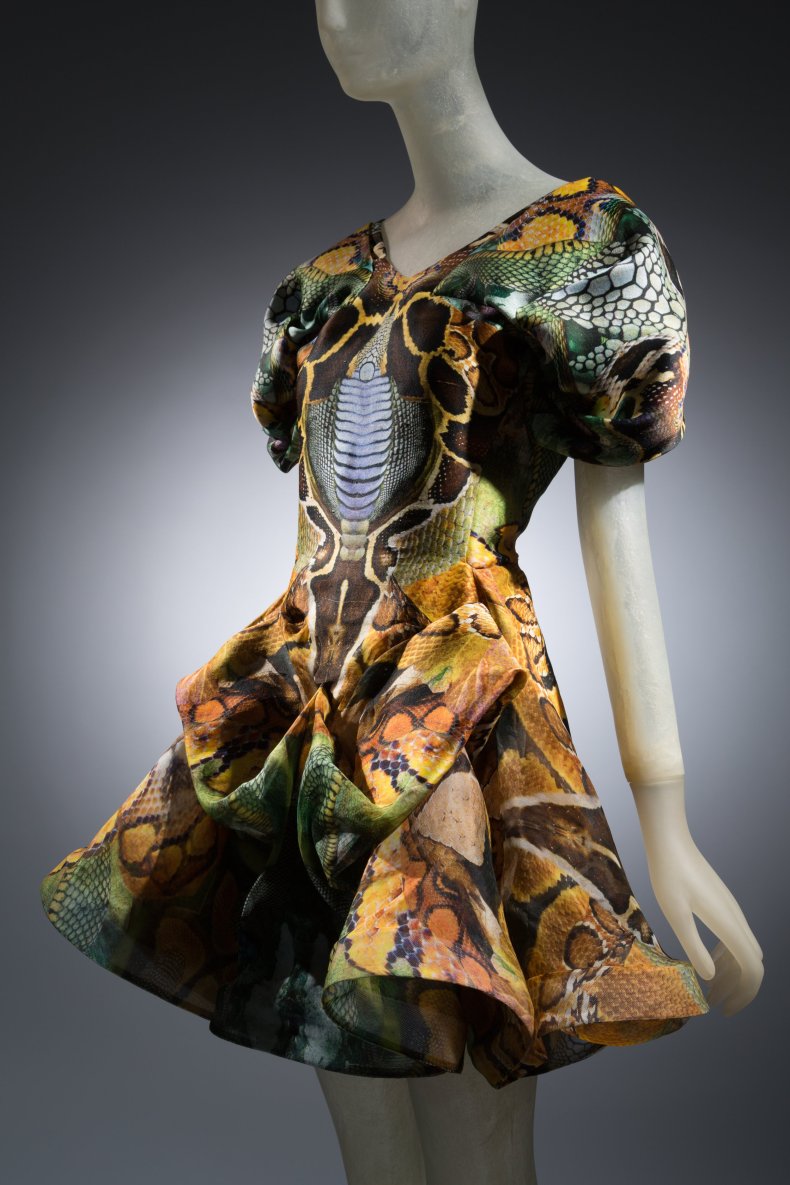 15. Alexander McQueen, Plato's Atlantis dress (2010).
"This is from Alexander McQueen's last completed collection, which was so unearthly and powerful."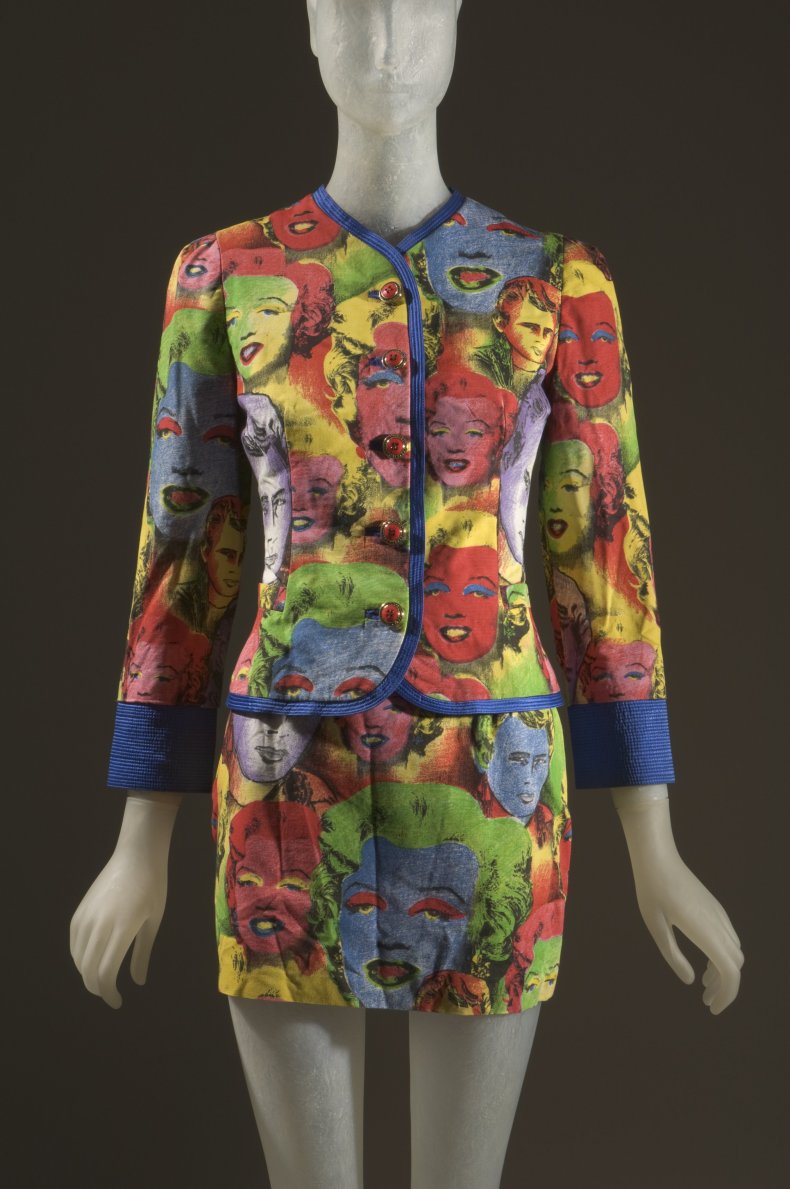 16. Gianni Versace, Marilyn Monroe suit (1991).
Featured in "A Queer History of Fashion: From the Closet to the Catwalk" (2013). "Versace was one of the first designers that was openly gay. Andy Warhol also inspired the print on this suit."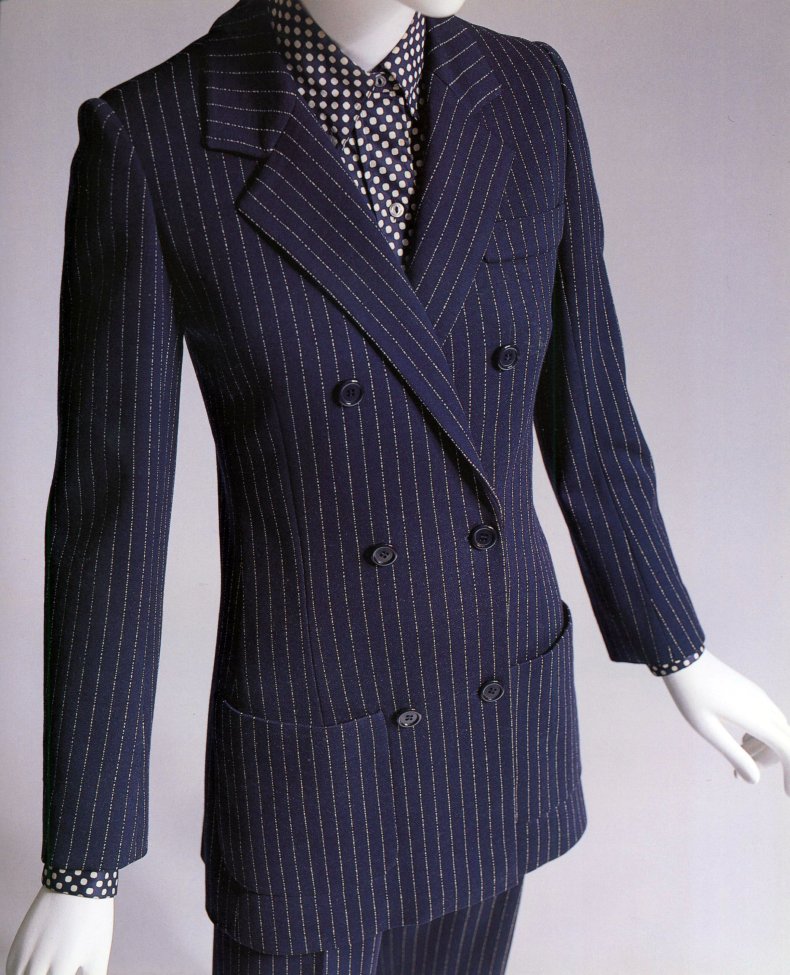 17. YSL, pinstriped pant suit (1967).
"This suit is Also from "A Queer History of Fashion: From the Closet to the Catwalk" (2013). The first exhibition about LGBTQ influence on fashion. Tim Gunn calls it 'groundbreaking'."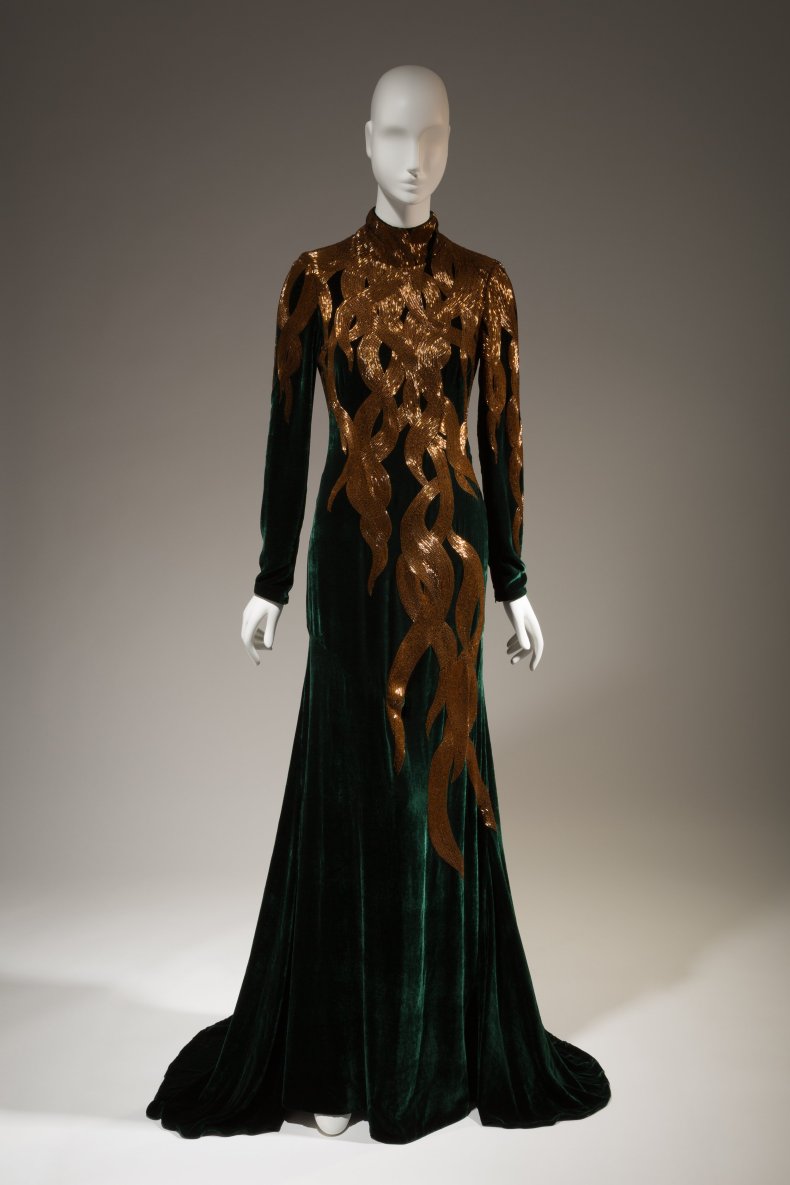 18. Alexander McQueen, velvet evening gown with gold bugle beads (2007).
"This dress was featured in "Fairy Tale Fashion" (2016) -- a magical show. Such a beautiful dress and one of our favorite McQueen's in the collection. We featured it because the beading replicates long, blond hair. We positioned the gown in a section about Rapunzel and put it in front of a textile that portrayed long, blond hair."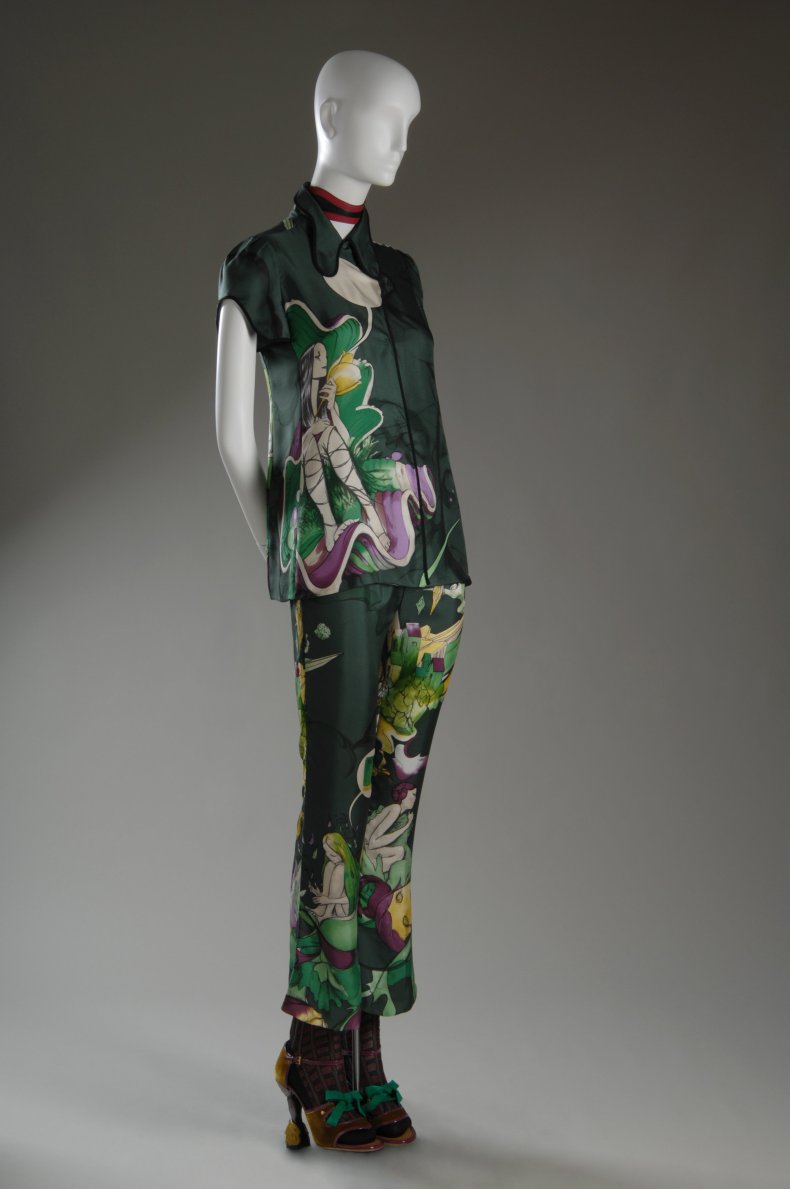 19. Prada, fairy ensemble (2008).
Featured in "Fairy Tale Fashion"(2016). "We requested this outfit specifically from Prada. It was a very powerful look from that collection. As an aside, I also happened to wear a very similar ensemble for a photo shoot with Vogue about artistic couples in New York that featured me and my husband."
20. Commes des Garcons ensemble with red patent leather hooded cape (2015).
Featured in "Fairy Tale Fashion" (2016). "Such a genius outfit! Anyone who sees it is completely taken away. As soon as we saw it we requested to buy it. We placed it next to a real Little Red Riding Hood from the 18th century."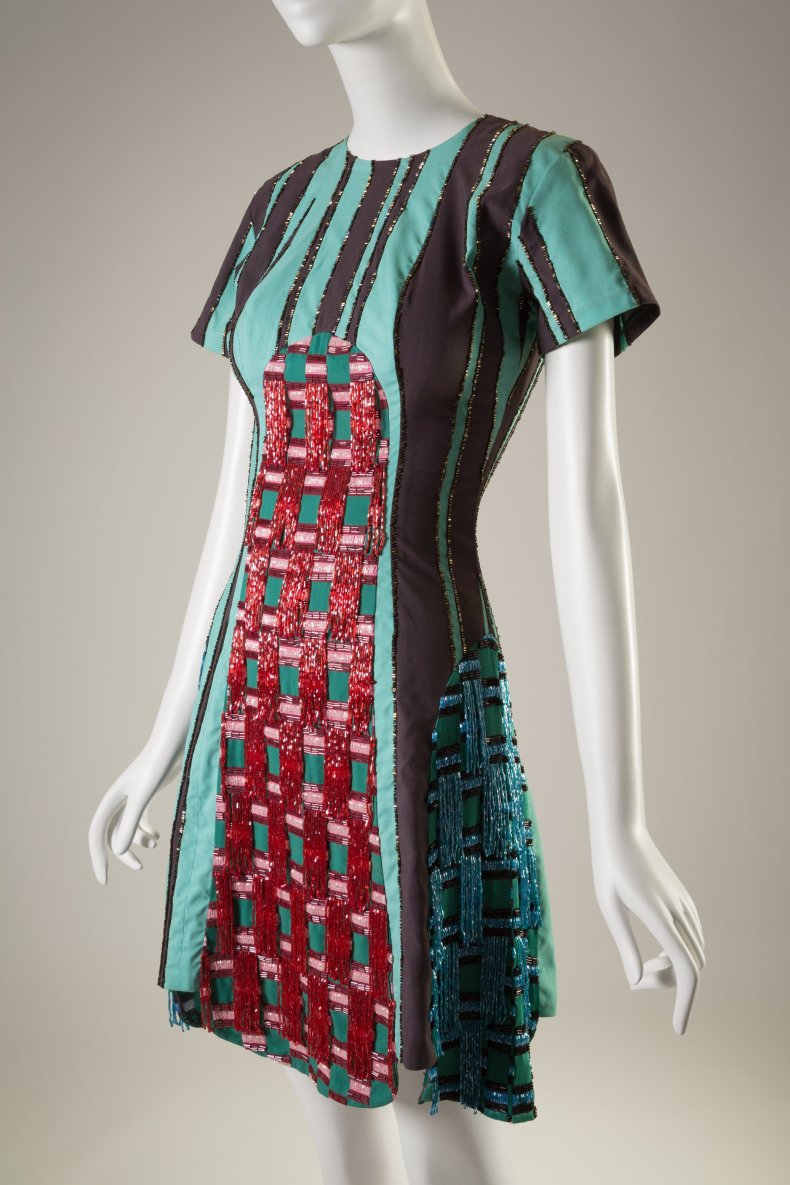 21. Lisa Folawiyo dress (2015).
Featured in both "Global Fashion Capitals" (2015) and in "Black Fashion Designers" (2017).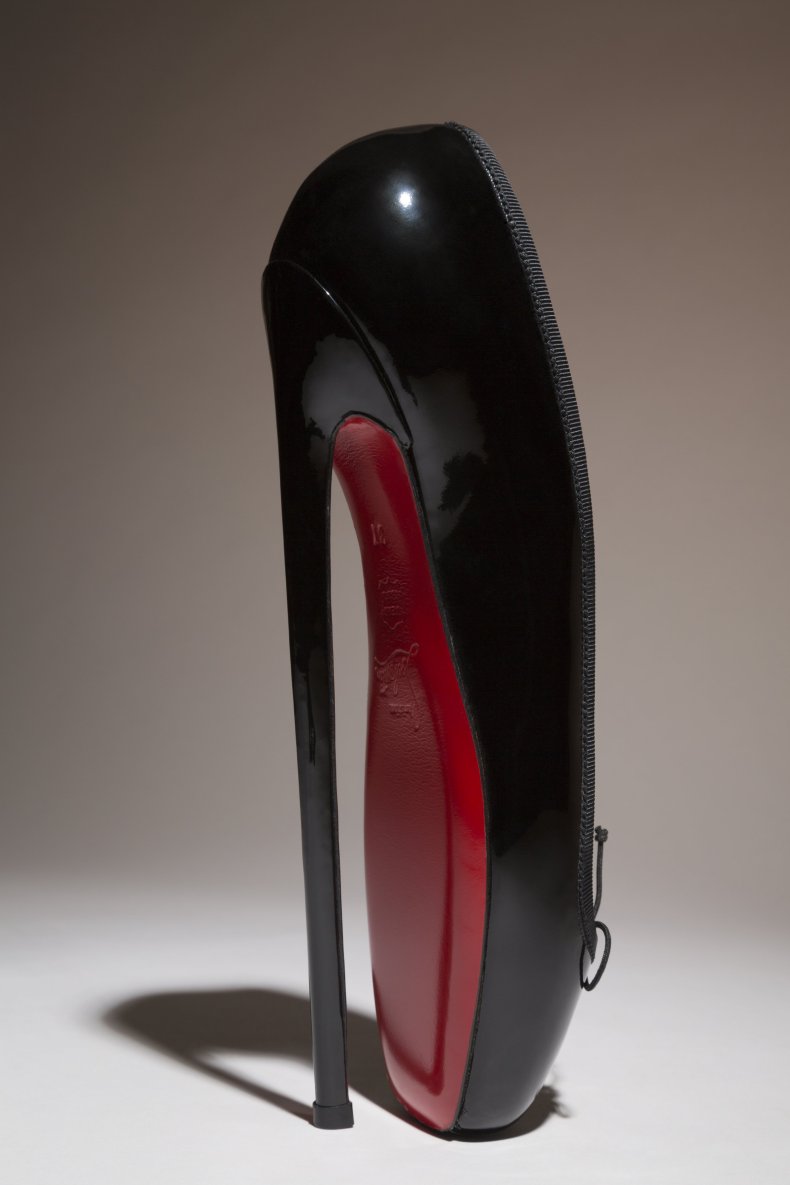 22. Christian Louboutin, fetish ballerina shoes (2007).
"This unique show was featured in "Shoe Obsession" (2013), "which examined our cultures ever-growing fascination with extravagant and fashionable shoes."
23. Stephen Jones for Christian Dior, haute couture corset hat (2003).
"Jones has made many hats for Dior's couture. Such a witty, surreal trope."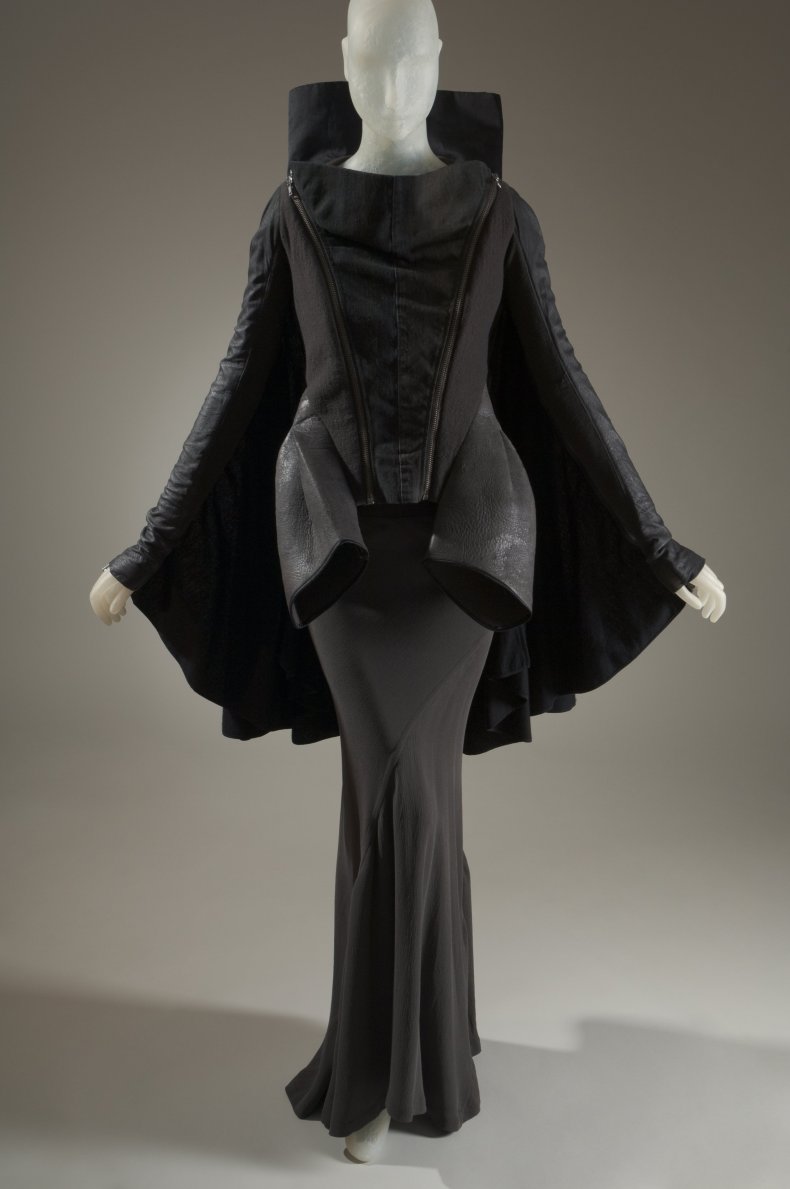 24. Rick Owens, batwing jacket ensemble (2006).
"This was featured in "Gothic: Dark Glamour" (2008) which was the first exhibition devoted to the gothic style in fashion."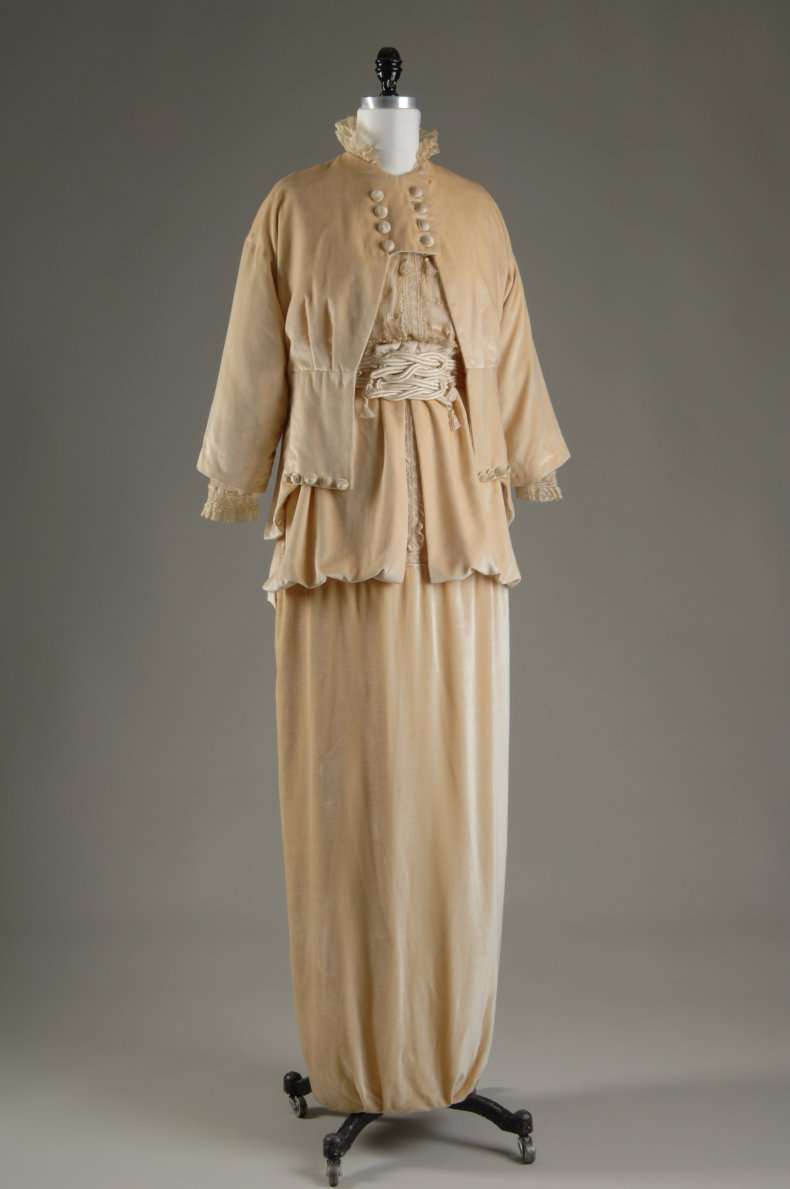 25. Lucile suit (1913).
"This dress was featured in "Designing the It Girl" (2005), a collaboration with FIT's Graduate School. Lucile is a cult favorite among fashion connoisseurs—we have a small but fine collection of Lucile. Every year, we teach a course at FIT on how to put on a museum-quality exhibition and Lucile's garments have been used as great examples."
"Exhibitionism: 50 Years of The Museum at FIT" runs through April 20.