Pictures of Same-Sex Weddings in Australia That Show Love Is Love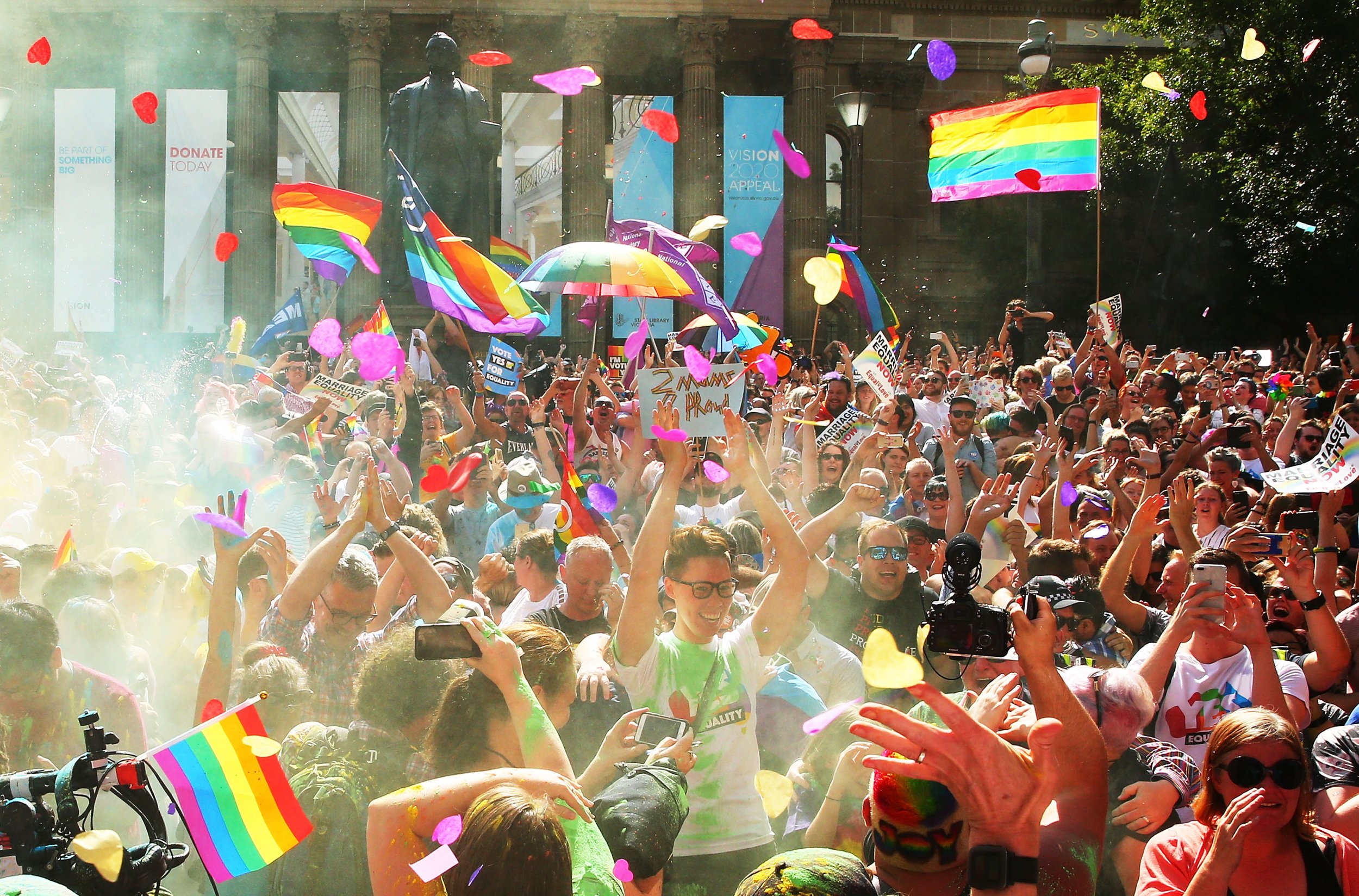 Australia's Parliament voted in December to legalize same-sex marriage, and after a 30-day notice period, the first LGBT couples are tying the knot at midnight on January 9.
"It's another way to show your love and appreciation of your partner in front of the people in your life," athlete Craig Burns, a 29-year-old sprinter who will compete in the Commonwealth Games on Australia's Gold Coast in April, told the Associated Press. He married his partner Luke Sullivan at midnight near the east coast city of Tweed Heads.
Burns and Sullivan weren't the only two to get married as soon as they legally could. Lainey Carmichael, 51, and Roz Kitschke, 46, married shortly after dawn at their home, according to the AP. Kitschke told the AP it was mainly to take advantage of the weather.
"New day, new era — and we don't like the heat that much," Kitschke said.
There were just four votes against the bill in the Australian House of Representatives, and the Senate overwhelmingly passed the legislation. Although it took Australia 22 unsuccessful attempts to pass same-sex marriage since 2004, the monumental amount of public supports allowed it to join 25 other countries that have legalized same-sex marriage, including two others that did so in 2017: Malta and Germany.
"This belongs to us all," Prime Minister Malcolm Turnbull, a longtime supporter of same-sex marriage, said the day the legislation passed through the Senate. "This is Australia: fair, diverse, loving and filled with respect. For every one of us this is a great day."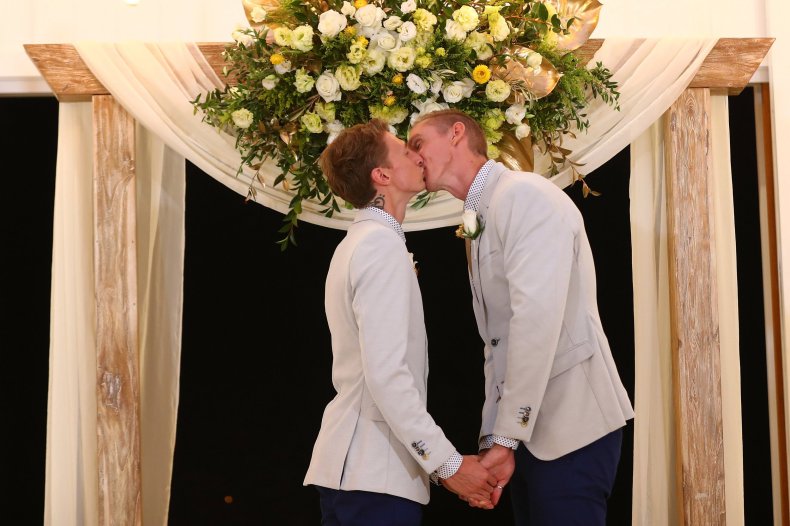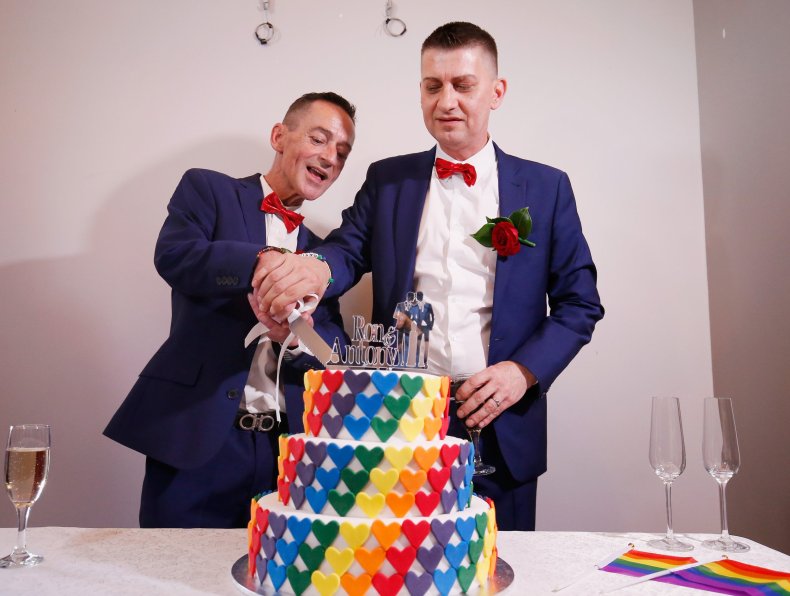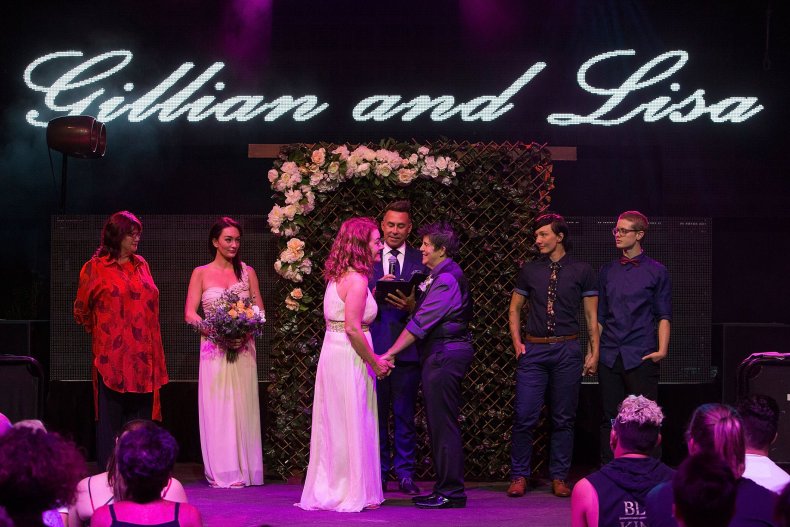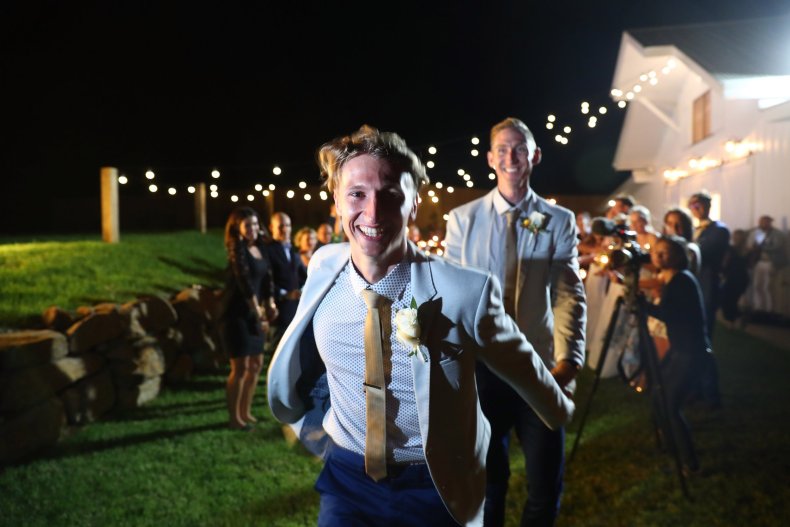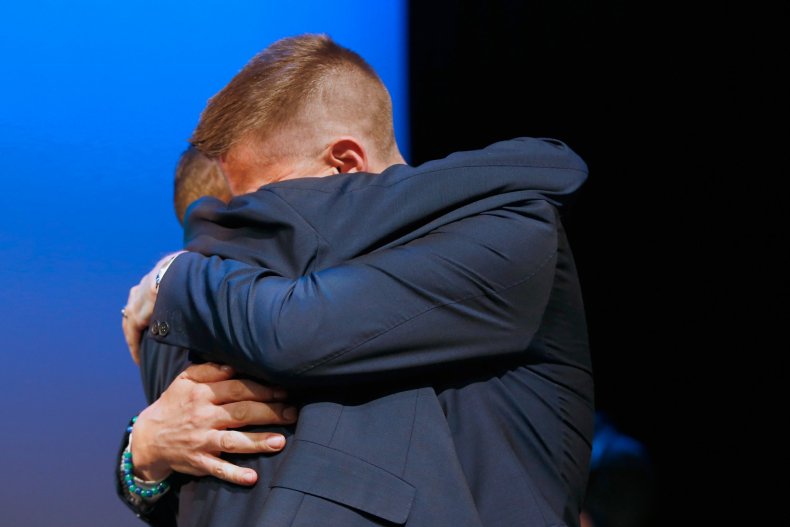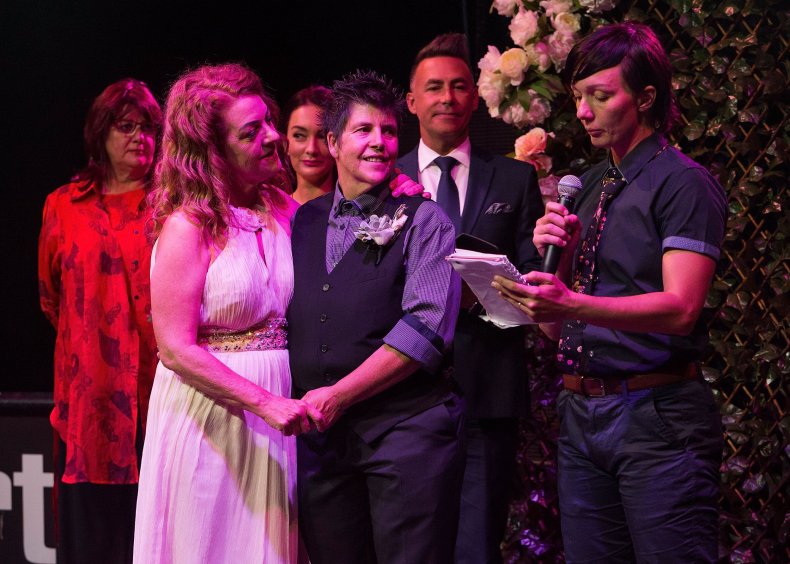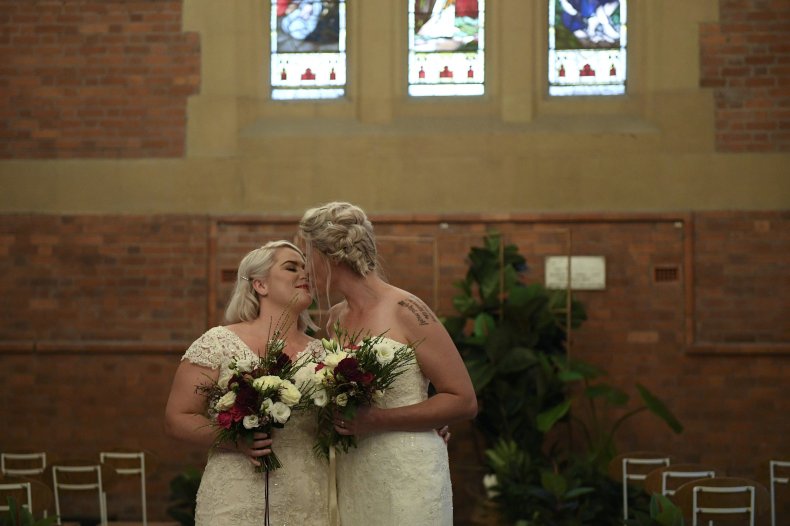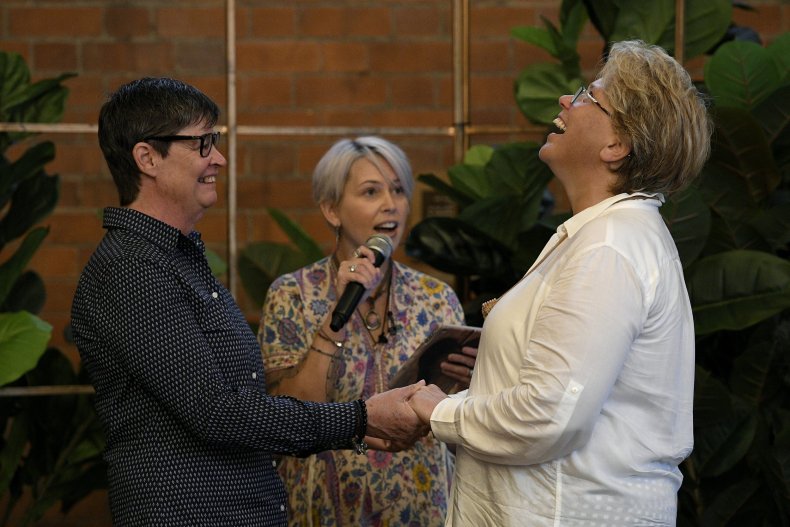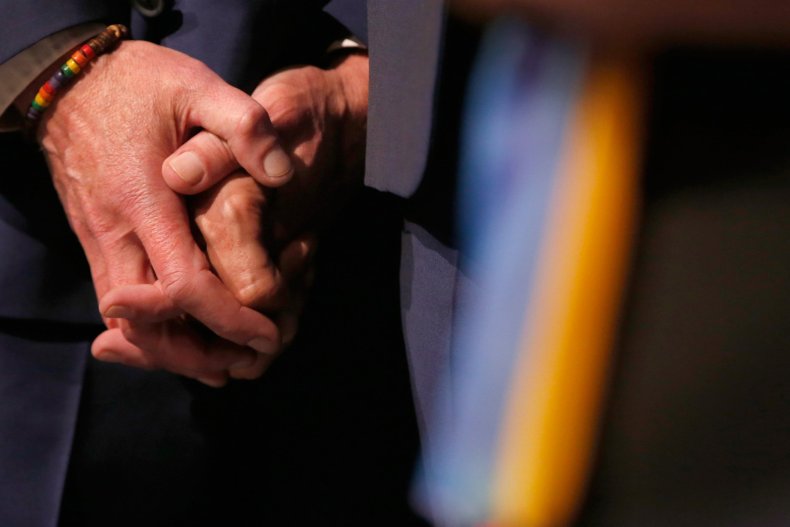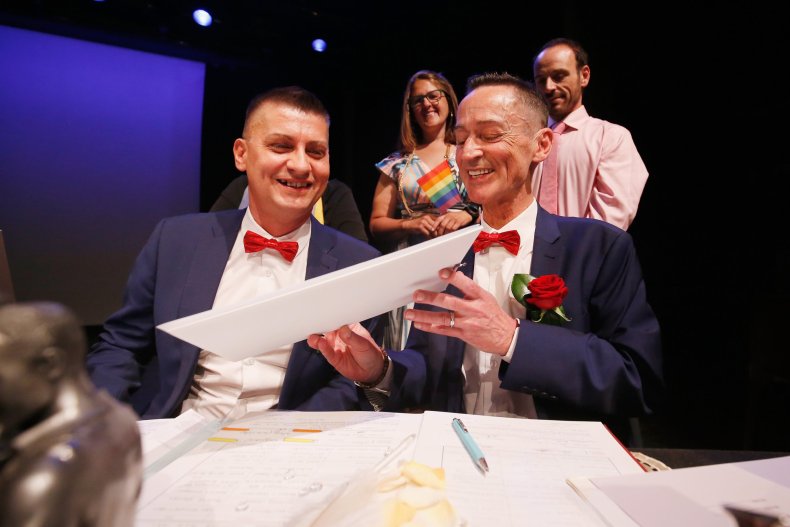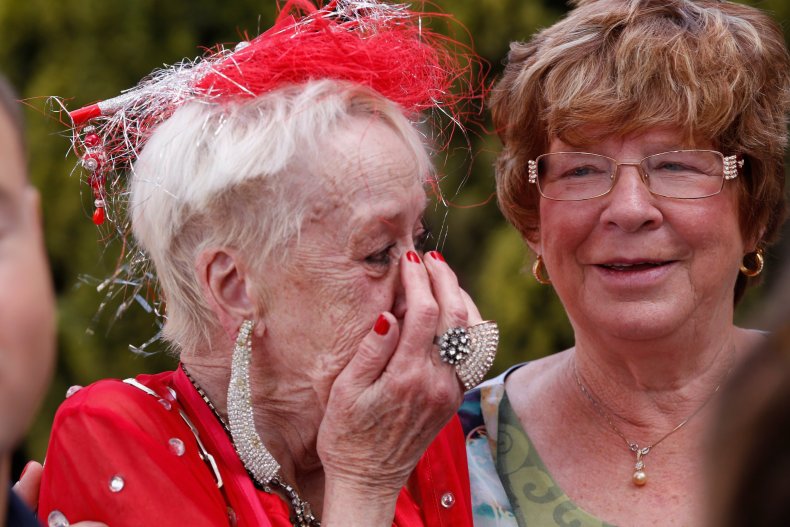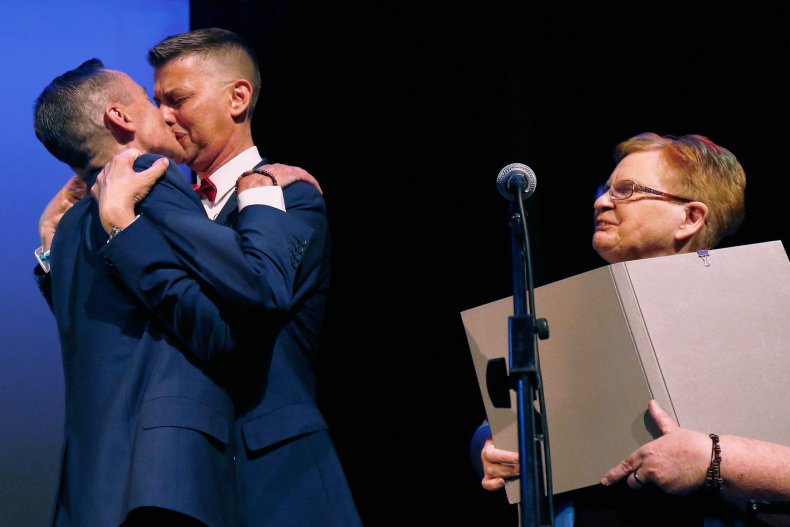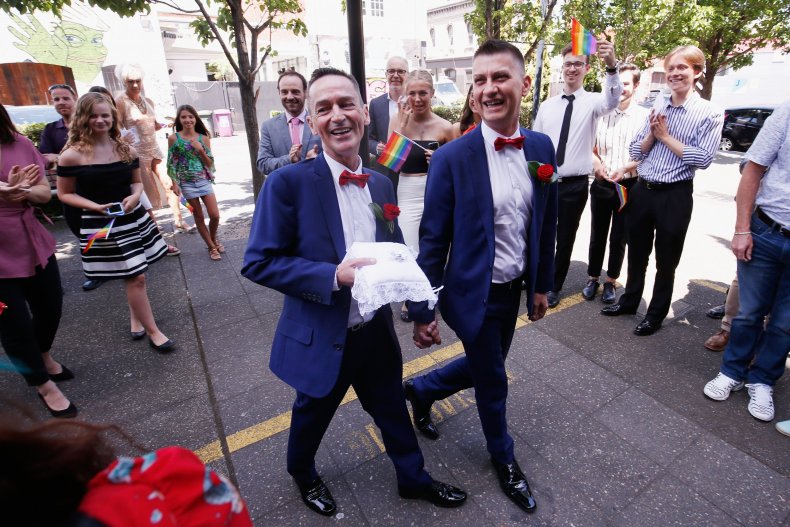 This new law expands older Australian legislation that gave same-sex couples government benefits, employment and taxes, but didn't allow them to be married in the same way heterosexual couples could be. The law also changed the definition of marriage from "the union of a man and a woman" to "the union of two people."
"This is a big victory," Evan Wolfson, the founder of Freedom to Marry, which led the campaign for marriage equality in the United States, told The New York Times. "It is a huge affirmation of the dignity of gay people in yet another country, and that will reverberate in the lives of people across Australia and the world."