25 of the Tallest Buildings in the World
Architecture is hitting ever greater heights, with vertiginous skyscrapers now a regular site in most modern cities.
The speed at which skyscrapers now dominate urban living is illustrated by how the Empire State Building was until 1972 the tallest in the world; the iconic building now does not even appear in the top 40.
Professor Tim Ibell, chair of the judges for the 2021 Structural Awards, believes money and technology are the catalysts for ultra-exclusive elevated living.
He told Newsweek: "One of the main reasons buildings have been becoming taller and taller is because the cost of land in an urban environment is prohibitively expensive, so developers need to maximize their return on investment by building as tall as possible.
"Further, technologies and materials allow for this these days."
Phineas Harper, architecture critic and Director of charity Open City agrees "population but profit" is "the real driver of the global skyscraper boom" but is confident these lofty spaces will play a positive part in the future of urban planning.
He told Newsweek: "The best towers embody more than an investor's bottom line. In the hands of great architects, towers can capture the generosity and vitality of their city, expressing values which transcend anodyne business models to capture the hearts of whole communities."
Read on to learn which are the world's tallest buildings used as living space, using information obtained from The Skyscraper Center.
25. 23 Marina (392.4m / 1,287 ft)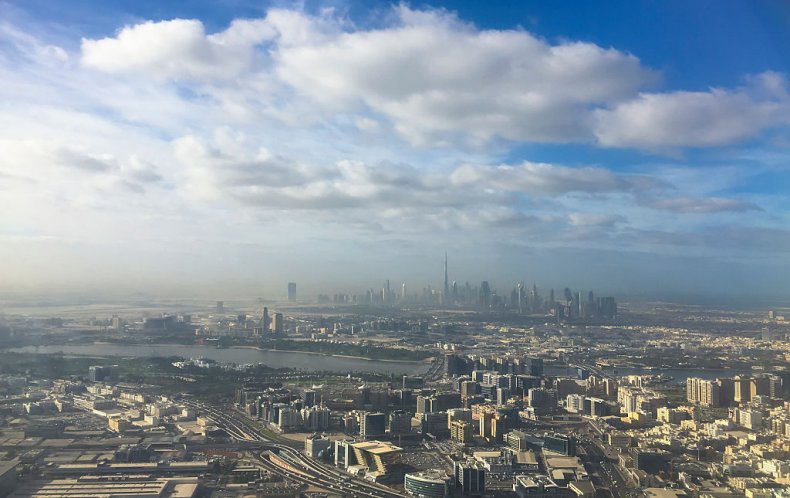 The super-tall all-residential building designed by KEO International Consultants was reportedly 79 percent sold before construction even started.
The tower boasts 57 swimming pools, while every duplex in the tower is equipped with its own private elevator.
24. Guiyang International Financial Center T1 (401m / 1,316ft)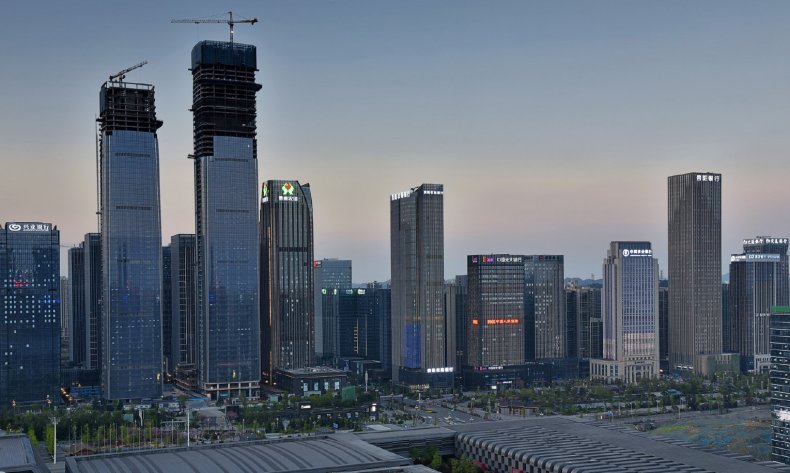 Finished in 2020, the complex consists of two buildings with heights of 401m and 275m height.
These stunning twin towers designed by the South China University of Technology are serving as hotels and office space in the Chinese city financial district.
23. Guangxi China Resources Tower (402.7m / 1,321ft)
This skyscraper was originally slated to be more than 40m taller but these plans were cancelled mid-construction due to airspace restrictions.
The Goettsch Partners-designer building was completed only in 2020 and has a notably sleek and incisive silhouette.
22. LCT The Sharp Landmark Tower (411.6m / 1,350ft)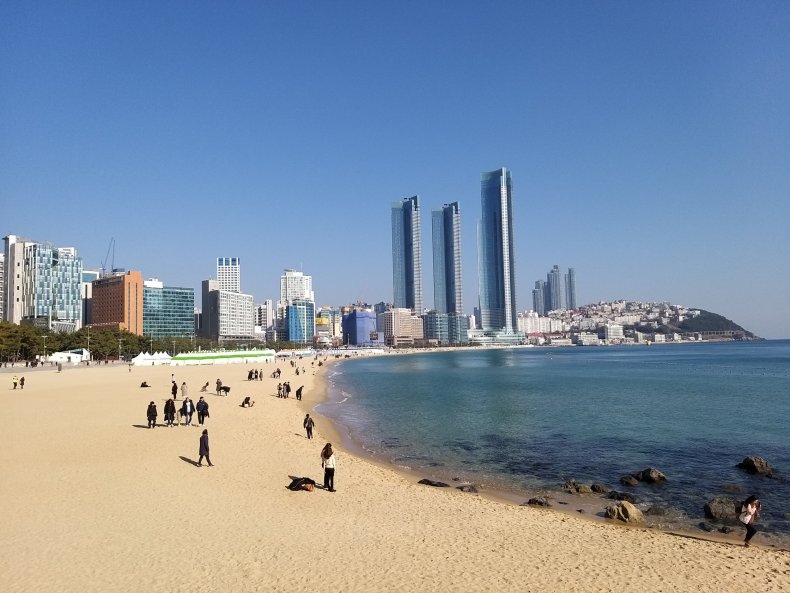 This super-tall structure completed in 2019 consists of a 101-floor landmark tower and a brace of 85-floor tall residential skyscrapers.
Korea's second tallest building includes a transparent glass walkway dubbed the "Shocking Bridge" offering visitors vertiginous views of Haeundae from directly above.
21. Princess Tower (413.4m / 1,356ft)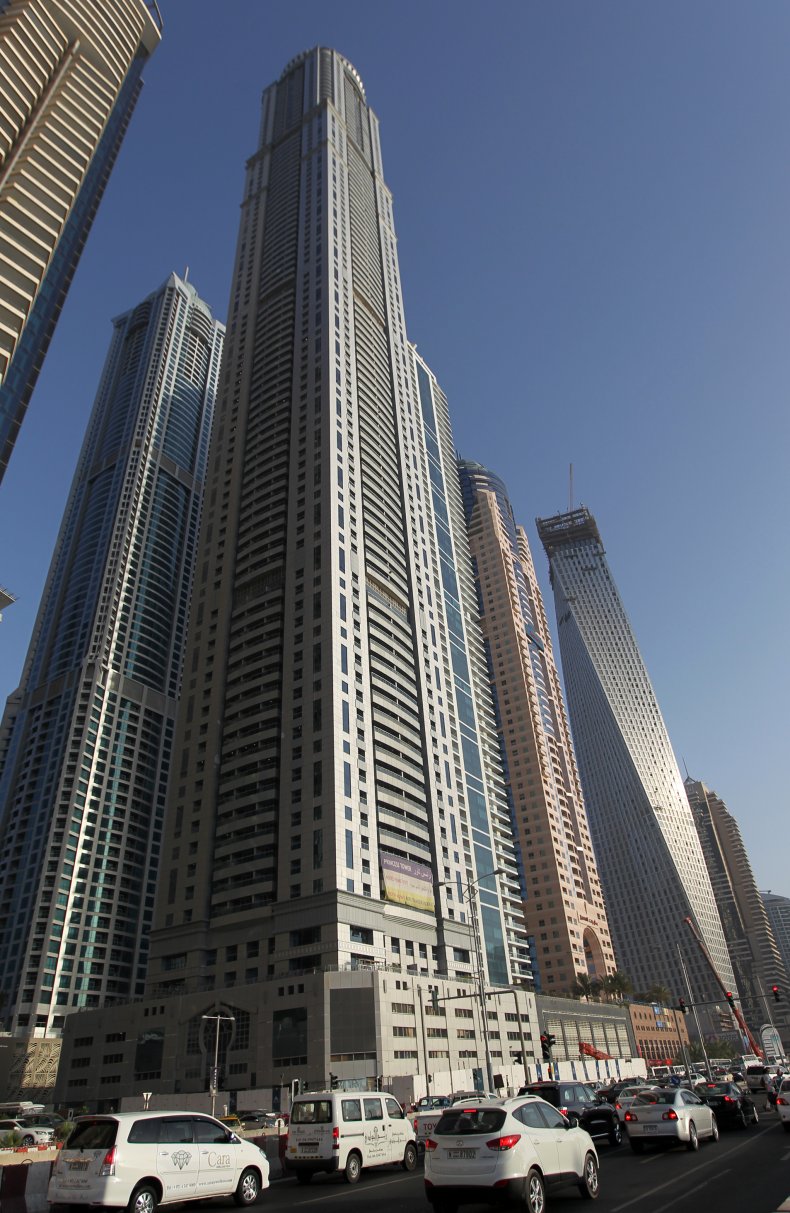 Dubai's Princess Tower is second only to New York's 432 Park Avenue as the world's tallest residential building.
The skyscraper is perched in the waterfront district, offering an unparalleled view of the Persian Gulf for lucky residents.
20. Jin Mao Tower (420.5m / 1,380ft)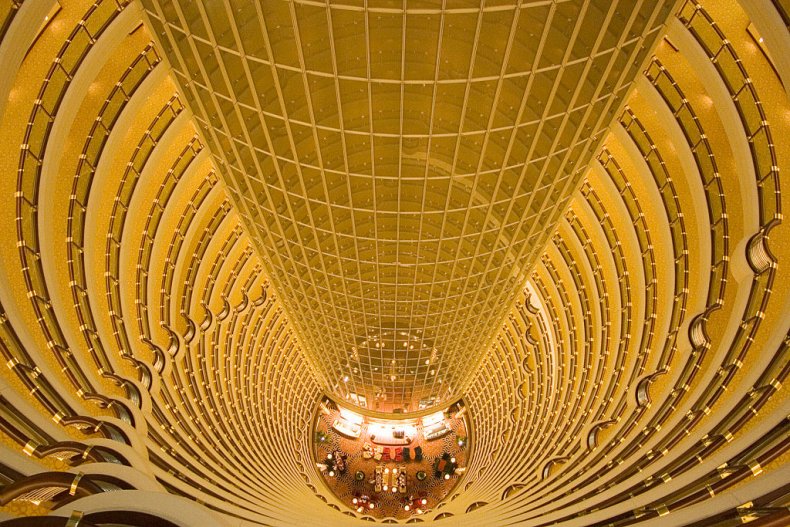 Sitting in the center of Lujiazui, the Jinmao Tower offers hotel guests and office workers a sweeping view of the city on its 88th observation space.
One of the tower's highlights is a 31-story atrium, with corridors winding around it in a stunning spiral pattern.
19. Trump International Hotel & Tower (423.2m / 1,389ft)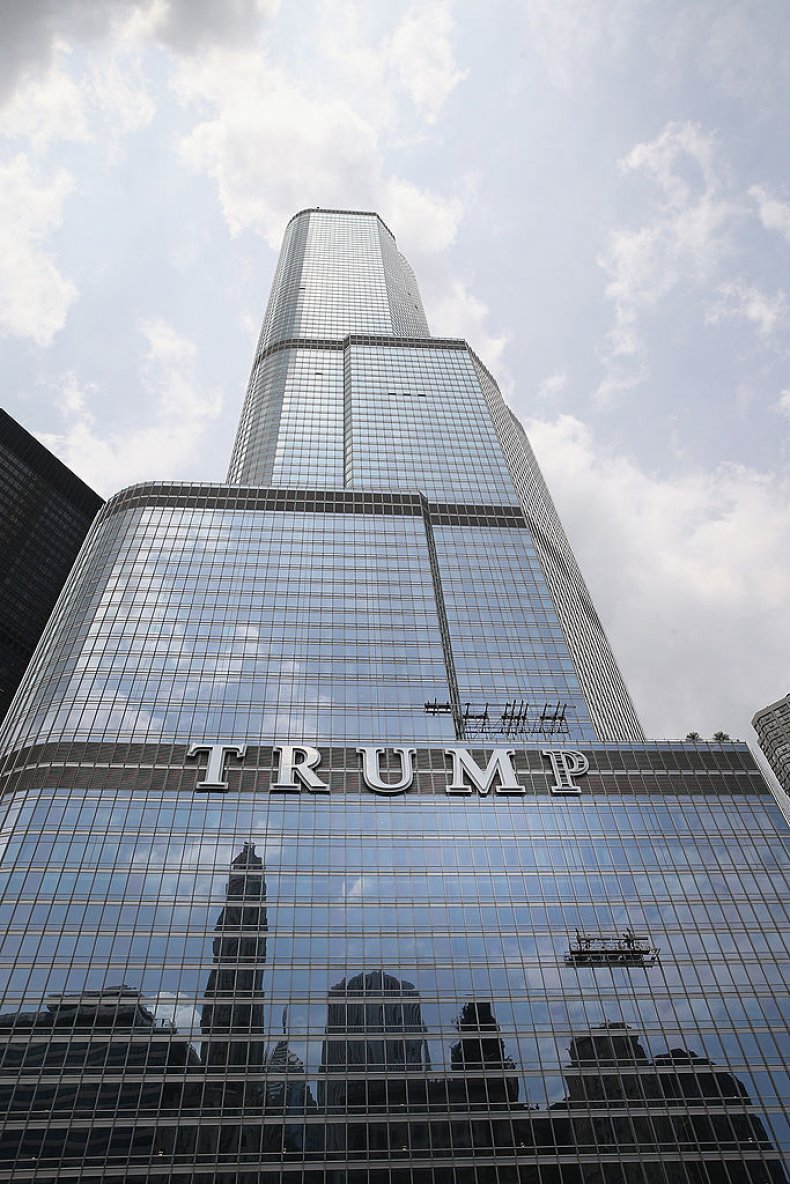 The fourth-tallest building in the U.S. reportedly served as the inspiration for Dubai's Burj Khalifa.
The residential and hotel space features setbacks designed explicitly to fit in well with the heights of nearby structures.
18. Marina 101 (425m / 1,394ft)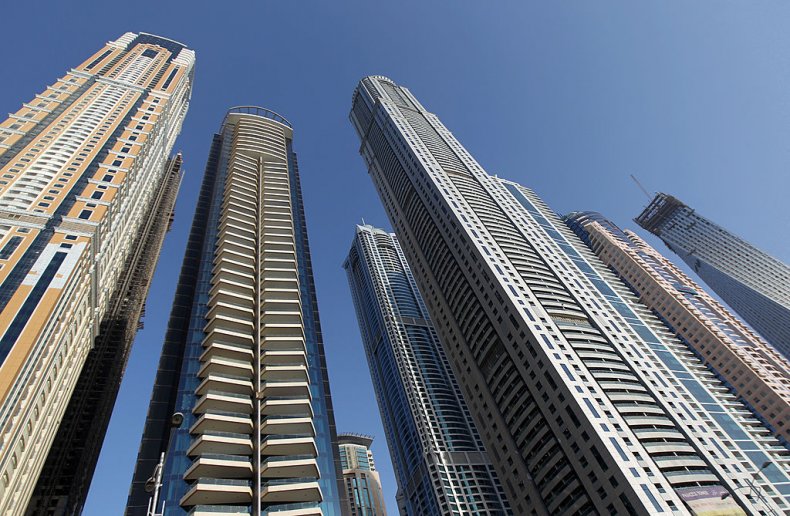 Marina 101 is the second tallest building in the United Arab Emirates, behind only the Burj Khalifa.
The skyscraper's art-deco flourishes distinguish it from the building's neighbours, while its facade has a variety of colors to deal with Dubai's ever-shifting light.
17. 432 Park Avenue (425.7m / 1,397ft)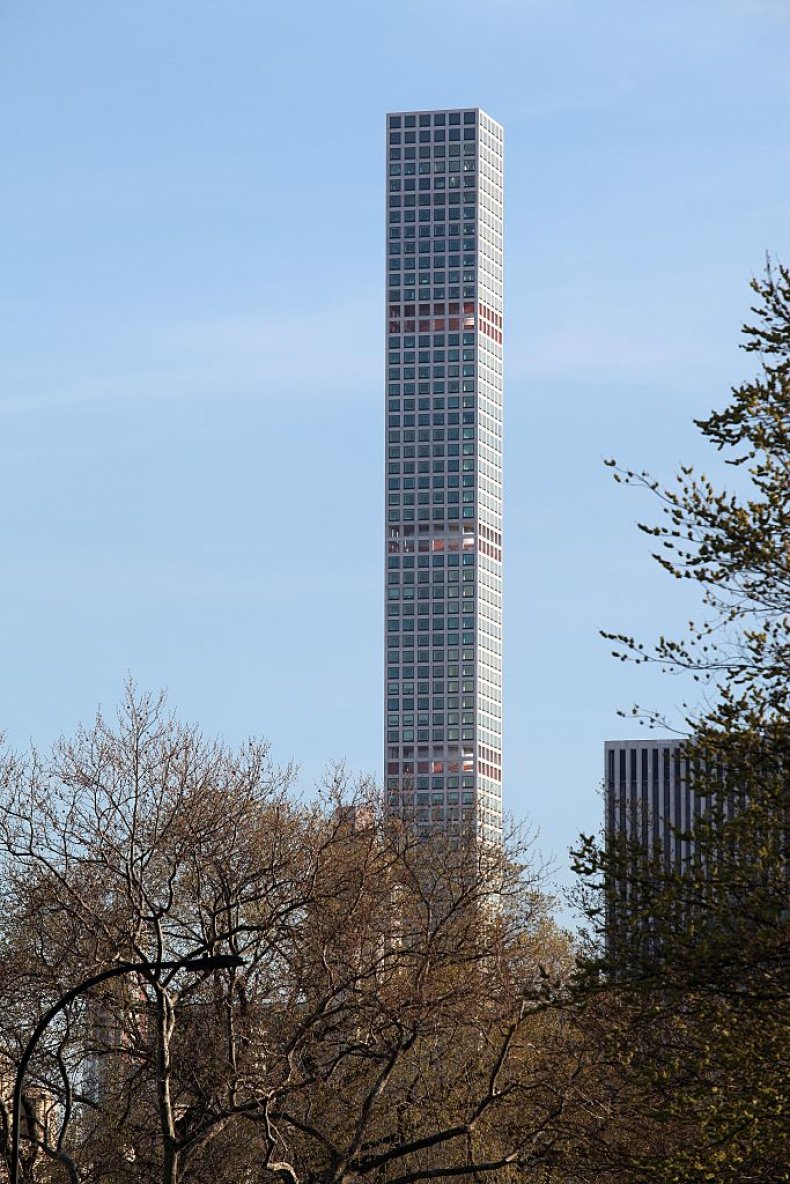 This luxe all-residential New York skyscraper boasts 104 luxury condos spread across 88 floors, some of which are the city's most expensive.
Designed by Rafael Viñoly, residents of what was briefly the tallest residential building in the Western hemisphere can enjoy stunning views of Central Park.
16. Guangzhou IFC (438.6m / 1,439ft)
The architectures describe their building as a "landmark building in South China, the window for Guangzhou to radiate South China and Asia-Pacific and connect the world."
Its eye-catching exoskeleton, completed in 2010, reveals a diagrid structural system, where steel support beams crisscross diagonally, creating aesthetically pleasing diamond shapes.
15. KK100 (441.8m / 1,449ft)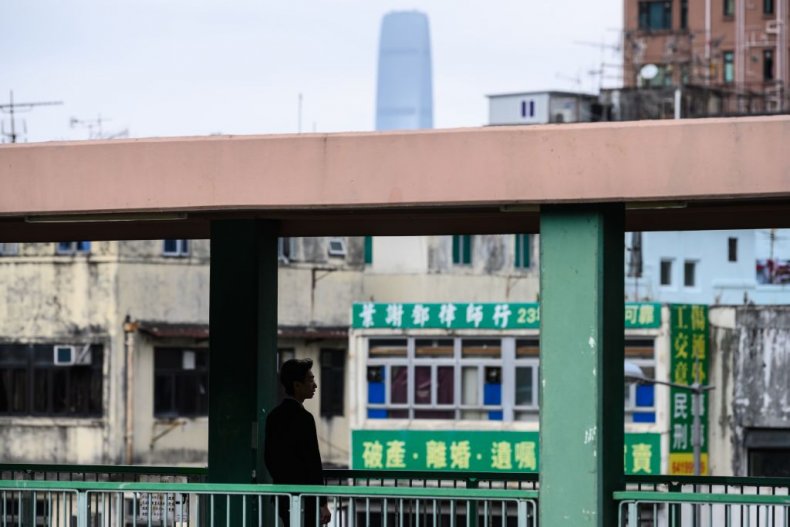 Looming over the sprawling Chinese city of Shenzhen, the KK100 was at the time of its completion the tallest skyscraper ever designed by a British architect.
The building's distinctive, transparent, glass shard-like top portion hosts a restaurant and shopping mall.
14. Willis Tower (442.1m / 1,451ft)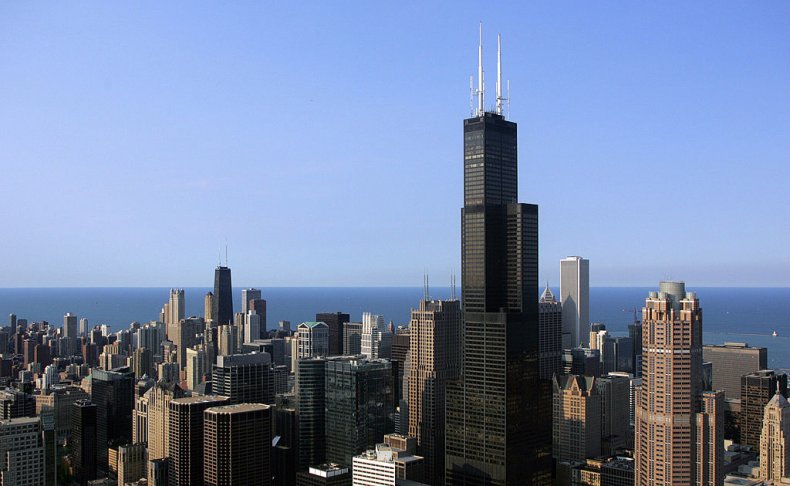 Dominating the heart of downtown Chicago, this tall building has recently faced criticism for its slightly dated blocky design.
The 110-story building was completed in 1972 and its skyjack offers unparalleled views of the Windy City.
13. Wuhan Center Tower (443.1m / 1,454ft)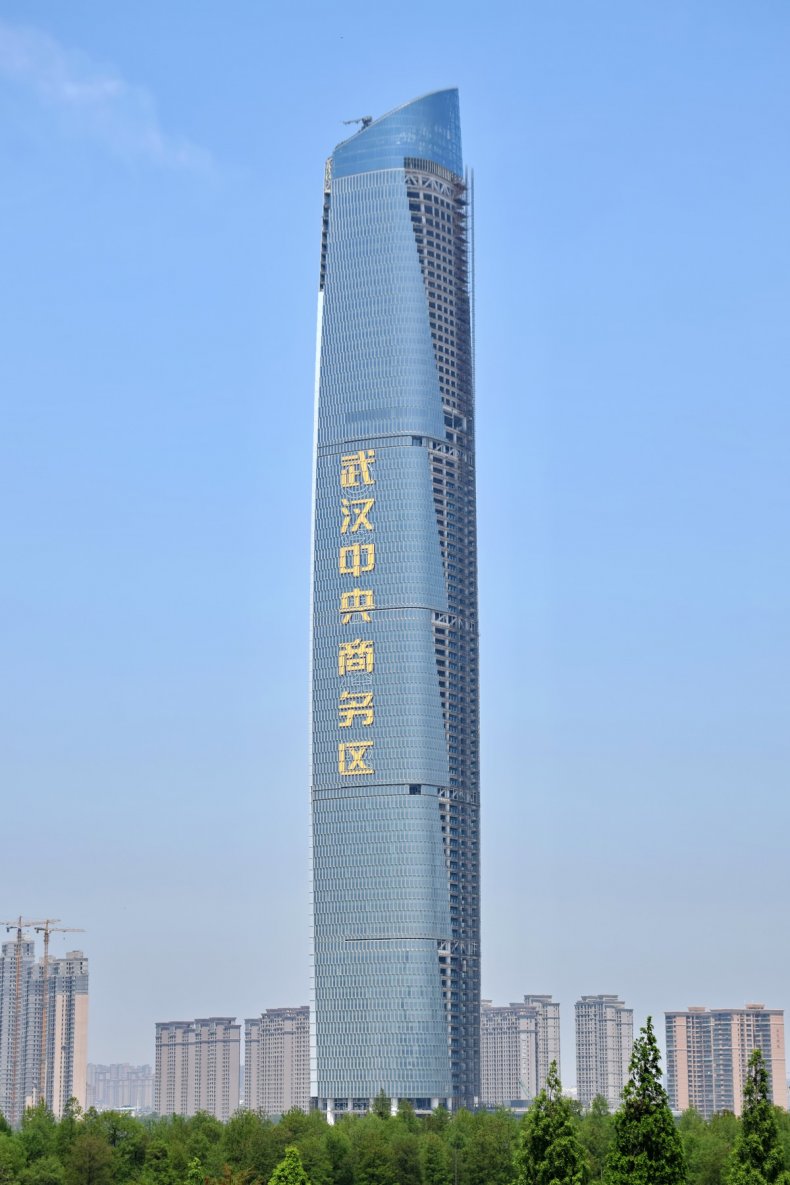 Inspired by a sailing vessel, the Wuhan Center Tower stands beside the Mengze Lake and along the Chinese city's Yangzhi River.
The tower, completed only in 2019, is divided into five vertical sections, integrating retail, office, residential spaces and a hotel.
12. Zifeng Tower (450m / 1,476ft)
This skyscraper was designed by those responsible for the Burj Khalifa, and the resemblances are almost uncanny.
One detail that delights students of architecture is how the cutaway look is designed to mimic a dragon wrapping around the super-tall structure.
11. Suzhou IFS (450m / 1,476ft)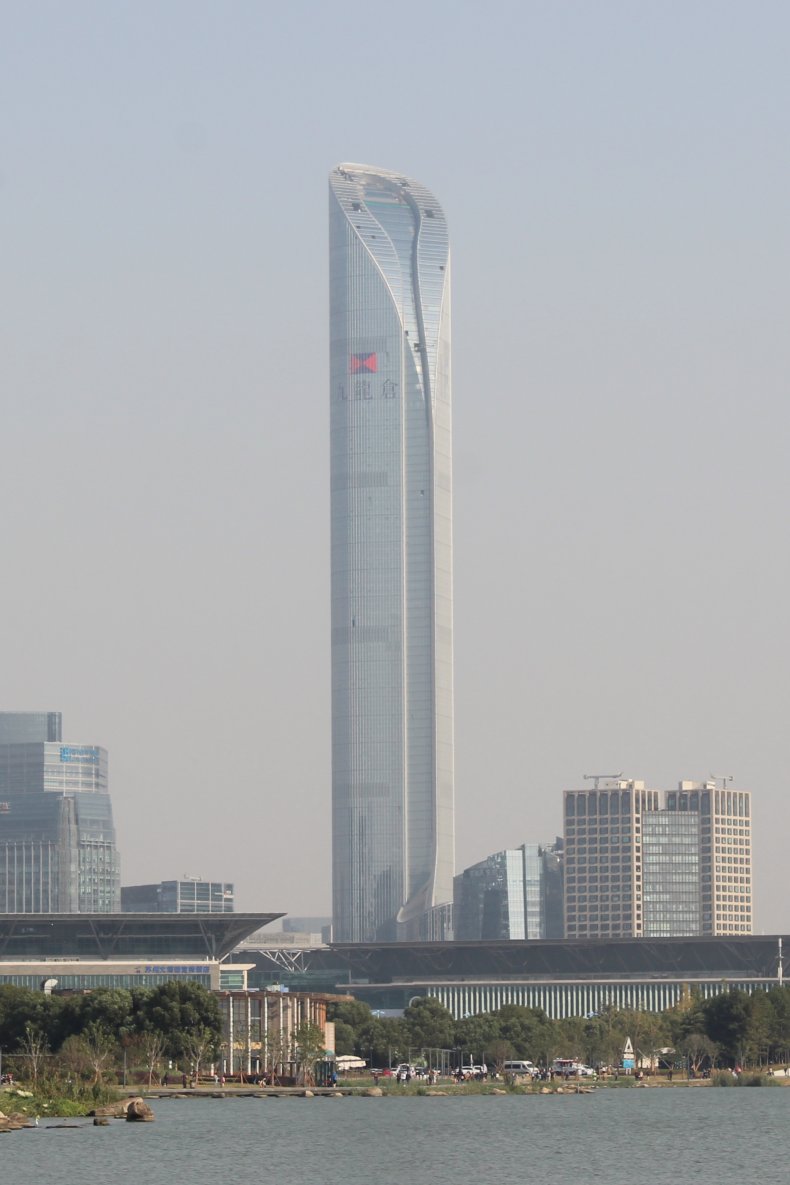 Suzhou International Financial Square is a super-tall skyscraper designed by Kohn Pedersen Fox Associates.
The multi-purpose building, which includes apartments, hotels and offices has a fish-inspired design, a symbol of prosperity considered appropriate for the Chinese city's tallest landmark.
10. Changsha IFS Tower T1 (452.1m / 1,483ft)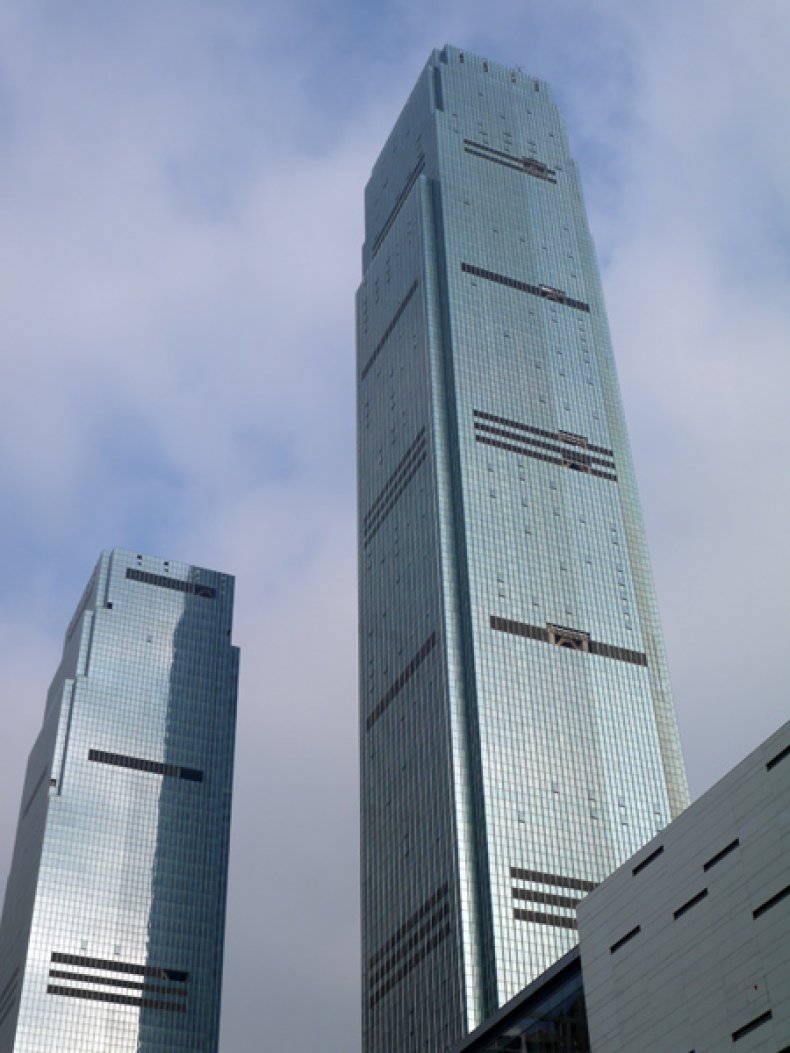 This twin-tower development blending office space and hotels is located in Harbour City, a hyper-connected retail development in Hong Kong.
The development is a pair of skyscrapers, with the taller one featuring incremental setbacks near its apex to match the shorter second tower without dwarfing it.
9. Vincom Landmark 81 (461.2m / 1,513ft)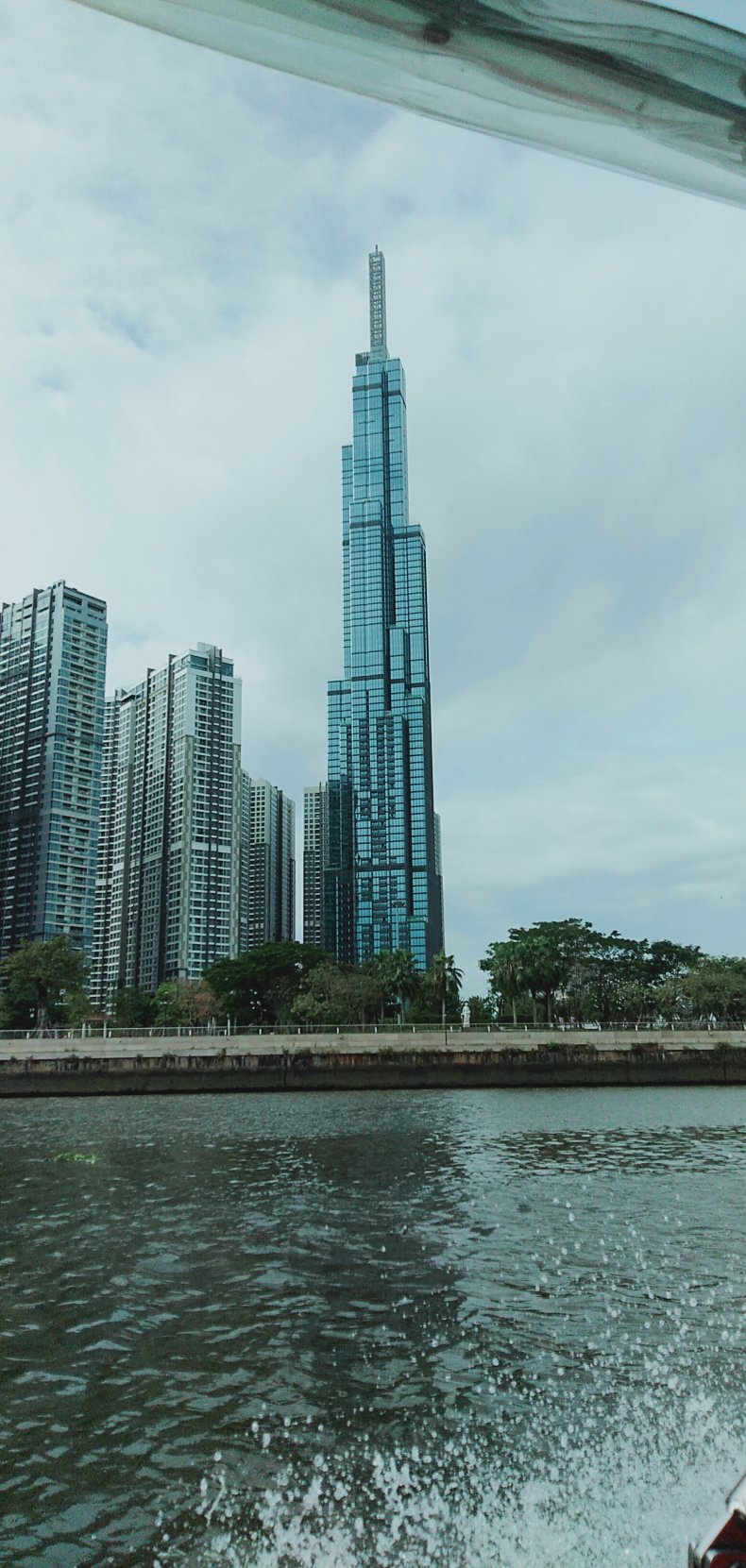 Named after its 81 floors, the Vincom Landmark is found elegantly perched on the Saigon River's banks.
The tall building's stair-stepping aesthetic is one of the structure's most eye-catching elements.
8. Central Park Tower (472.4m / 1,550ft)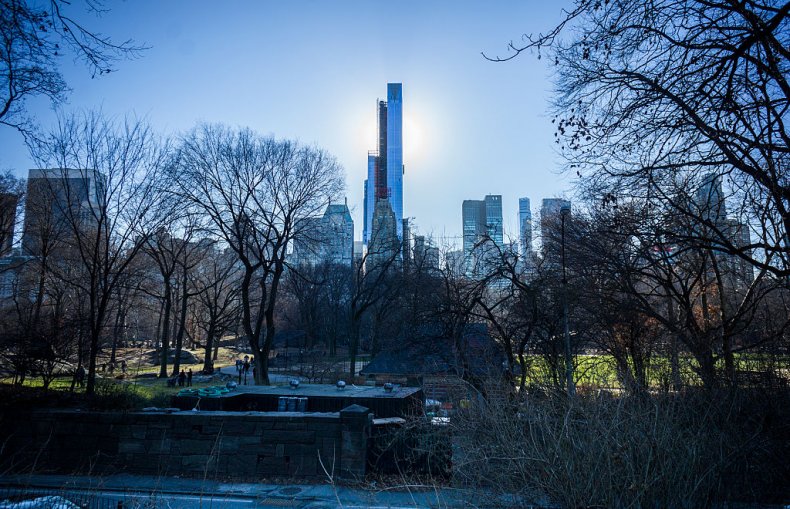 Located along New York's aptly named Billionaires' Row, Central Park Tower is the world's tallest dedicated residential building, home to condo units costing upwards of $7 million.
The exclusive $3 billion project boasts almost unparalleled views of the iconic city park after which it is named.
7. International Commerce Center (484m / 1,588ft)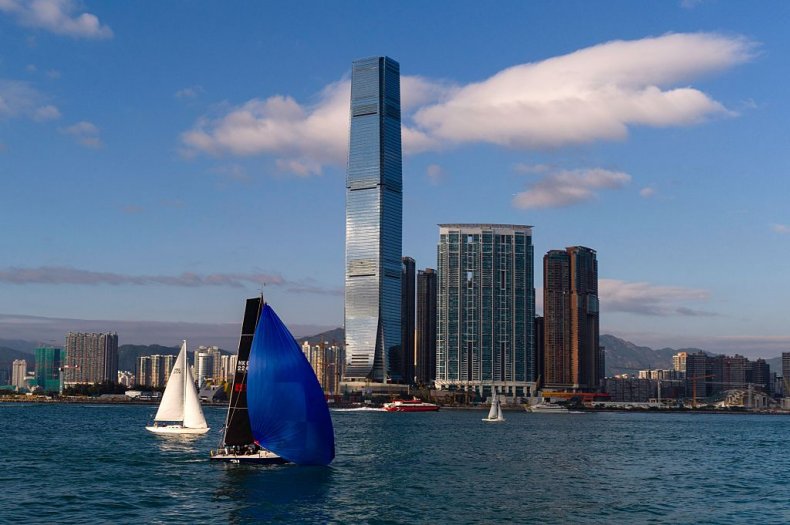 Completed in 2010, this mixed-use office and hotels stand a little distance from the rest of Hong Kong's concentration of skyscrapers.
The designers reportedly initially wanted the ICC to be the world's tallest building but were prevented over concerns the skyscraper would block views of the nearby mountains.
6. Shanghai World Financial Center (492m / 1,614ft)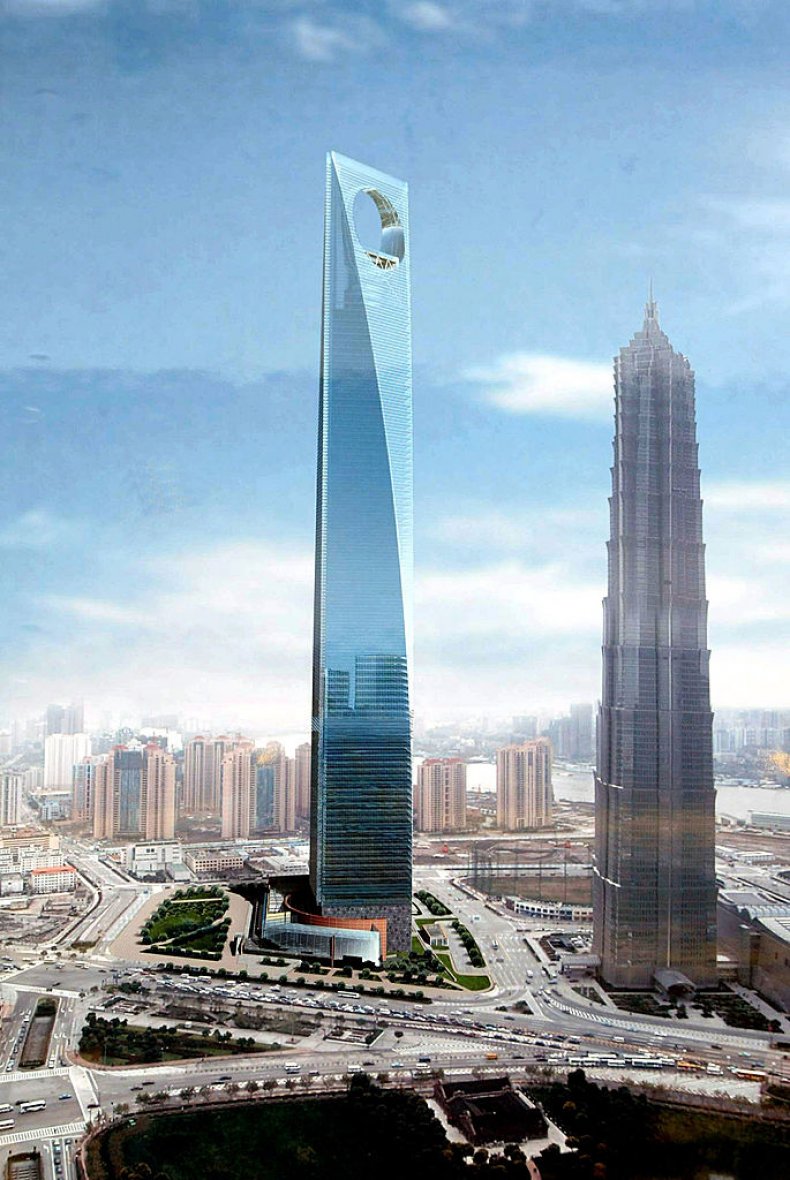 This super-tall skyscraper located in the Pudong district of Shanghai is perhaps best known for its distinctive "bottle-opener" space near its apex.
Architects reportedly scrapped original plans for a round hole, after Chinese complaints it would resemble Japan's "rising sun" flag.
5. Tianjin CTF Finance Centre (530m / 1,739ft)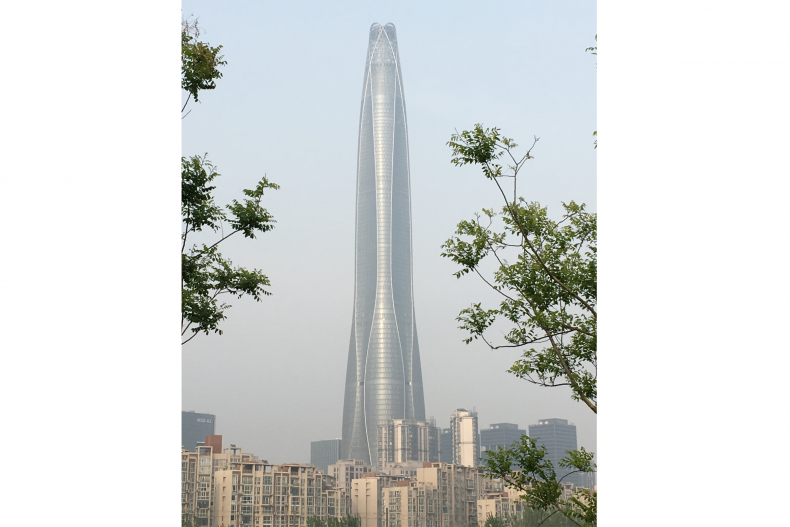 This building, which towers precipitously over its environment, features a curved glass aesthetic accomplished via eight huge strategically placed columns.
These not only provide the Tianjin building with its elegant look but have also been engineered to keep the structure standing in the event of an earthquake strike.
4. Lotte World Tower (554.5m / 1,819ft)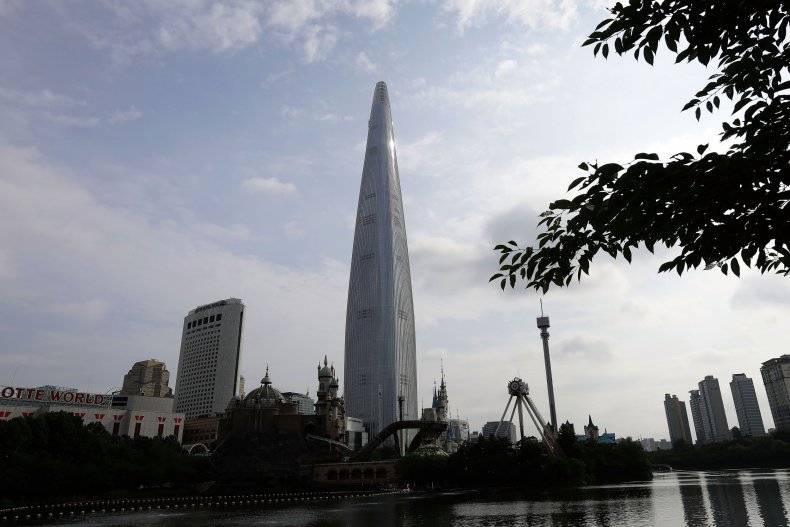 The 123 floors of the Kohn Pedersen Fox Associates-designed Lotte World Tower became Korea's first 100-story building, upon completion in 2017.
The steel skyscraper curves in a concave manner as it soars, while the use of glass is an apparent homage to the Korean ceramic history.
3. Makkah Royal Clock Tower (601m / 1,972ft)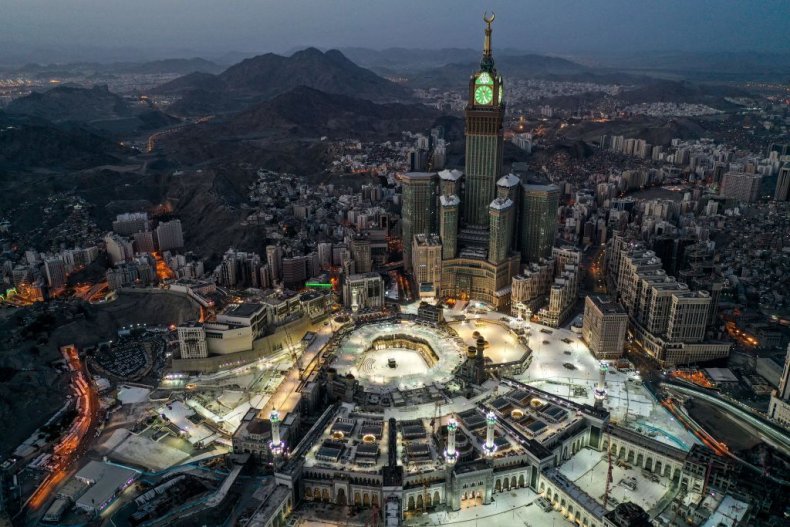 The Makkah Royal Clock Tower Hotel was built in Mecca, Saudi Arabia, to offer luxurious accommodation for wealthy pilgrims making the Hajj.
The central hotel tower, standing 120 stories tall, the Makkah Clock Royal Tower, bears the world's largest clock face.
2. Shanghai Tower (632m / 2,073ft)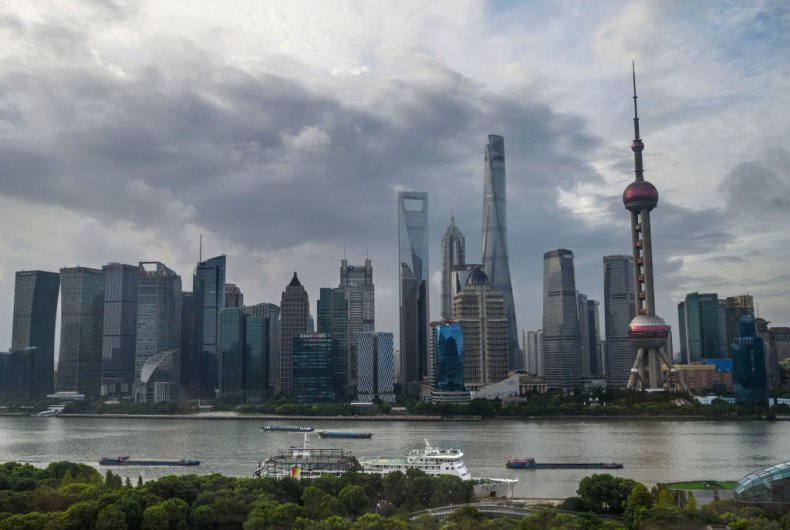 Its 128 floors spearing into the sky over Shanghai make this iconic tower the second tallest in the world.
The curved exterior of this hotel and office space offers a breathtaking aesthetic when looked at with its two nearest neighbours, while this design also reduces wind loads.
1. Burj Khalifa (828m / 2,717ft)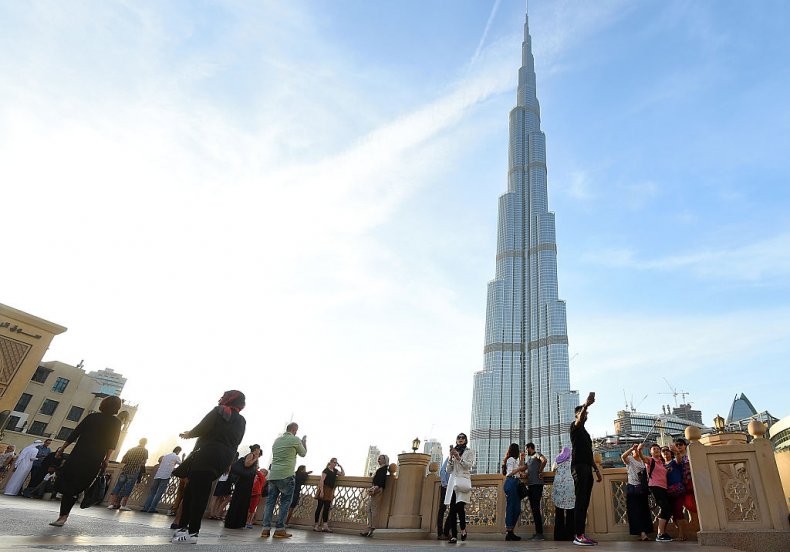 Completed in 2010, the world's tallest building boasts an advanced tripedal design, along with the projecting shapes of its edges to cut through the wind to slash turbulence and improve stability.
These and other cutting-edge techniques allow the Dubai building to soars more than 700 feet above its nearest competitor.