CNN Analyst: Donald Trump 25th Amendment Talks Were 'Patriotic,' Not 'Treasonous,' in Rebuke of Trump's Claims
A CNN legal analyst rebuked President Donald Trump's response to recent remarks by former Deputy FBI Director Andrew McCabe, calling prominent public officials critiqued by Trump "patriotic."
Trump has harshly criticized McCabe, who talked with 60 Minutes about opening a counterintelligence probe into the president and said that Deputy Attorney General Rod Rosenstein had mentioned invoking the 25th Amendment to remove Trump from office. Rosenstein has denied McCabe's claims, which Fox News figures have referred to as a "coup" attempt.
"Wow, so many lies by now disgraced acting FBI Director Andrew McCabe," Trump tweeted Monday morning. "He was fired for lying, and now his story gets even more deranged. He and Rod Rosenstein, who was hired by Jeff Sessions (another beauty), look like they were planning a very illegal act, and got caught."
Trump went on: "There is a lot of explaining to do to the millions of people who had just elected a president who they really like and who has done a great job for them with the Military, Vets, Economy and so much more. This was the illegal and treasonous 'insurance policy' in full action!"
The president has regularly railed against the intelligence community, most frequently taking aim at investigations into whether the Trump campaign colluded with Russia in the 2016 election.
Jeffrey Toobin, a CNN analyst and New Yorker writer who regularly criticizes Trump, disagreed with the president's characterization of the discussions mentioned by McCabe.
"I think the correct term is not treasonous but patriotic," the legal analyst said while speaking Monday night on CNN. "These are all career officials. These are not Democratic political appointees. These are people whose job it is to care about the national security of the United States, and, remember, all this evidence has only gotten stronger over the past two years."
Toobin also mentioned the sweeping investigation started by House intelligence committee Chairman Adam Schiff, who announced earlier this month that the panel would start a broad investigation into whether Trump's financial interests have influenced his political decisions.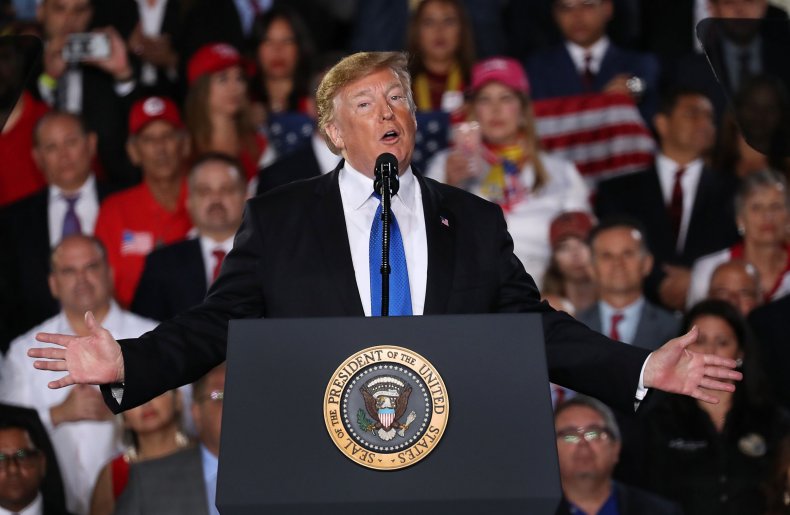 Other legal scholars have criticized Trump's tweets. Laurence Tribe, a professor at Harvard Law School, also called McCabe a patriot. "By Donald Trump's ignorant and constitutionally illiterate definition of 'treason,' it's he and not Rosenstein or McCabe who's committing it almost daily. They are patriots. He's the one betraying our country," Tribe tweeted.
McCabe, a lifelong Republican who was fired from the FBI in March 2018, said on Tuesday that a group of bipartisan lawmakers had not objected when told that the bureau was opening a counterintelligence investigation into Trump after the firing of FBI Director James Comey in 2017.
"No one objected. Not on legal grounds, not on constitutional grounds and not based on the facts," McCabe told Today show anchor Savannah Guthrie.