26 States Now Allow College Athletes to Be Compensated for Image, Likeness
More than half of all U.S. states now have laws that allow student athletes to make use of the fame they have gained through their sport of choice and to be compensated when their name, image or likeness is used.
On Tuesday, Missouri became the 26th state to take this step as Governor Mike Parson brought the state's 2021 legislative session to an end by signing a higher education bill.
The new law, known as HB 297, "expands the available uses of 529 education savings plans, requires Department of Elementary and Secondary Education to create a state plan for Career and Technical Education, and allows college student-athletes to earn compensation for their name, image, or likeness," according to a news release issued by Parson's office.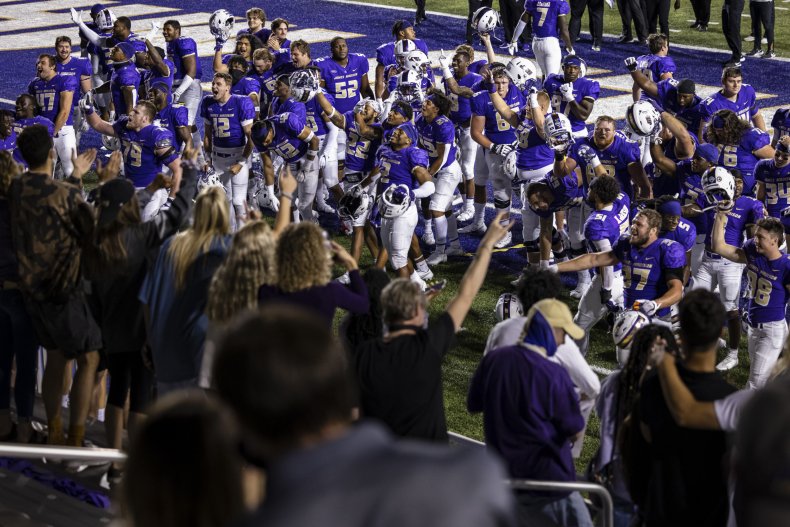 According to a database compiled by the National Conference of State Legislatures (NCSL), 25 states had laws allowing student athletes to earn compensation related to their fame through use of their name, image or likeness by July 2. Laws in some states, including Alabama, Florida and Georgia, were already in effect by July 1. Other states, including California, Michigan and New Jersey, slated their laws to go into effect in the next few years.
Missouri's law will go into effect on August 28.
Whether student athletes should be allowed to receive compensation the way professional athletes do when their names or images of them are used has been debated for years. The issue hit a boiling point in 2019 after California enacted legislation preventing athletic associations from blocking student athlete compensation. California's law mentioned by name the National Collegiate Athletic Association (NCAA), the nonprofit that oversees student athletes.
About a month after California's governor signed the bill into law, the NCAA's Board of Governors announced it would begin assessing new rules that would allow student athletes to earn compensation for use of their name, image and likeness.
As the NCAA considered how to make that change, several states took steps of their own to protect student athletes' right to earn compensation through use of their fame. The NCSL documented 19 states passing laws that did so in 2021, ahead of Parson's bill signing.
On June 30, the NCAA announced it was embracing a temporary set of rules governing compensation for student athletes that was set to begin on July 1.
When contacted for further comment regarding the recent law signed in Missouri, the NCAA directed Newsweek to its June 30 news release, which included comments from NCAA President Mark Emmert that acknowledged the various state laws currently in effect. Emmert said the NCAA was in the process of finding a solution at the federal level that would govern all student athletes in the country.
In the meantime, all student athletes are allowed to earn compensation based on their name, image and likeness as long as they follow their state's laws on the matter. Student athletes who play for a school based in a state without these kinds of laws "can engage in this type of activity without violating NCAA rules related to name, image and likeness," according to the NCAA.
"This is an important day for college athletes since they all are now able to take advantage of name, image and likeness opportunities," Emmert said last month.
"With the variety of state laws adopted across the country, we will continue to work with Congress to develop a solution that will provide clarity on a national level," he continued. "The current environment—both legal and legislative—prevents us from providing a more permanent solution and the level of detail student-athletes deserve."