26 Top Medical Experts in Japan Urge Olympics Be Held Without Fans
Top medical experts in Japan say the safest way to hold the Tokyo Olympics is without any fans.
Olympic organizers are set to announce next week that up to 10,000 local fans should be allowed at the games, which are set to begin July 23, according to the Associated Press. But Dr. Shigeru Omi, a former World Health Organization official, told the Japanese government in a report released Friday that he advises against that.
"We believe the risks of infections inside venues would be lowest by holding the event with no fans," the report from 26 medical experts said.
At a Friday press conference, Omi said that "it would be most desirable not to have fans inside venues" because it would increase the risk of spreading the coronavirus. "Regardless of holding the Olympics or not, Japan has continuing risks of a resurgence of the infections that puts pressure on the medical systems."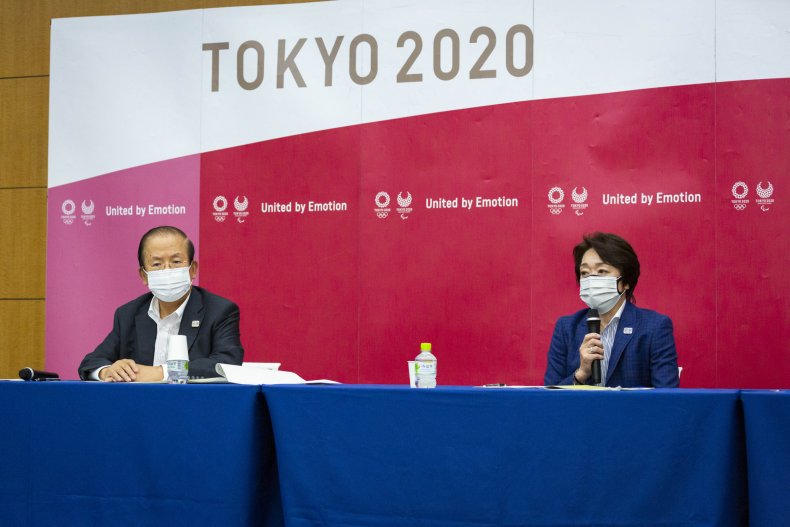 For more reporting from the Associated Press, see below:
Seiko Hashimoto, the president of the local organizing committee, said that the final decision on fans was likely to be made Monday in a meeting with organizers, the International Olympic Committee, the Tokyo metropolitan government, the Japanese government and the International Paralympic Committee.
Hashimoto said if Tokyo decides to allow fans, the rules will have to be much stricter than for half-filled stadiums in Japan for baseball or soccer. She also said organizers would have to be ready to suddenly ban local fans if conditions change.
"Dr. Omi has indicated that ideally the best way is to hold the games without spectators—that was his recommendation," Hashimoto said. "But if we are to hold the games with spectators, Dr. Omi also had his recommendations."
Hashimoto said she had consulted with baseball and soccer officials in Japan, where games with fans have been largely problem-free.
"But Dr. Omi has also mentioned that the Tokyo Olympics and Paralympics are very special," Hashimoto said. "Therefore Dr. Omi has mentioned that we need to be even more stringent than the other sports events. So we need to look at stricter rules. There is this risk of people who come to the games, and after watching they stop by bars and restaurants before going home. So it is recommended that we urge people to go straight home after watching the games."
Ticket sales were to account for $800 million in income for the organizing committee. Much of it will be lost and government entities will have to make up the shortfall.