The Olympics have ended and pro football's Hall of Fame ceremonies have wrapped up, meaning that baseball is on the downhill slide this season and football games are around the corner.
The corner starts turning this weekend with the first full slate of NFL preseason games. The Dallas Cowboys and Pittsburgh Steelers played the Hall of Fame Game last week, but all 32 teams will be in action this week.
There will be games this Thursday and Friday, and then most of them on Saturday (schedule below). Although there will be just one game this coming Sunday, it will mark the first weekend of 27-consecutive Sundays with football until the middle of February.
Are you ready for some football?
Of the next 27 Sundays, all but one of them will have NFL on Sundays. The lone weekend is Labor Day Weekend when Notre Dame will visit Florida State for a Sunday night prime time game.
The NFL preseason officially kicks off this week with Thursday games, followed by Friday and Saturday matchups and then the Carolina Panthers at the Indianapolis Colts on Sunday.
Here's the breakdown of half-a-year of Sundays in football from now until Super Bowl LVI, which will be February 13, 2022 in Los Angeles.
August 15 — NFL Preseason Week 1 (1 nationally-televised game)
August 22 — NFL Preseason Week 2 (2 nationally-televised games)
August 29 — NFL Preseason Week 3 (5 nationally-televised games)
September 5 — Notre Dame at Florida State (No NFL this weekend)
September 12, 2021 — January 9, 2022 — 18 NFL regular-season weeks
January 15-16, 2022 — NFL Wild Card Weekend
January 22-23, 2022 — NFL Divisional Weekend
January 30, 2022 — NFL Conference Championship Weekend
February 6, 2022 — NFL Pro Bowl Game (Las Vegas, Nevada)
February 13, 2022 — Super Bowl LVI (SoFi Stadium • Inglewood, California)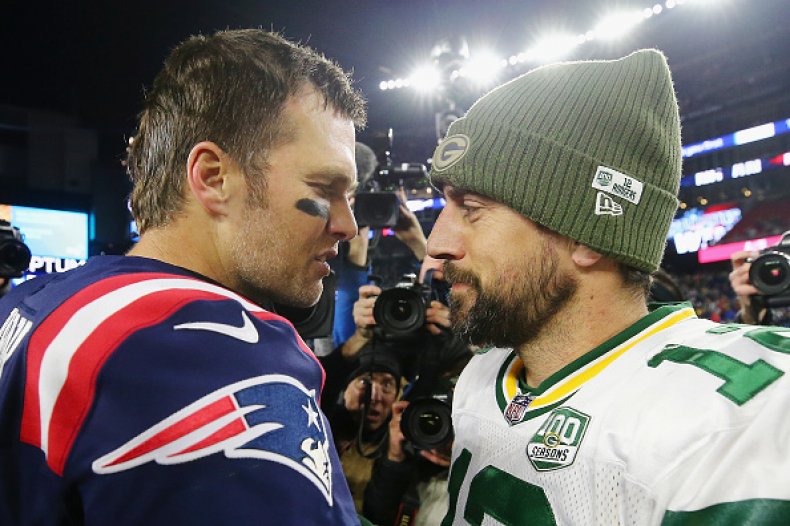 College football unofficially kicks off on August 28, 2021 with a handful of games, but then fully starts the next week with games on Wednesday through Monday. The bulk of games will be played on Thursday and Saturday. The highlights of that weekend will be Clemson vs Georgia, Miami vs Alabama and LSU at UCLA.
Here is the first full slate of NFL preseason games beginning this week:
Thursday, August 12
Washington Football Team at New England Patriots, 7:30 p.m. (NFL Network)
Pittsburgh Steelers at Philadelphia Eagles, 7:30 p.m.
Friday, August 13
Tennessee Titans at Atlanta Falcons, 7 p.m.
Buffalo Bills at Detroit Lions, 7 p.m. (NFL Network)
Dallas Cowboys at Arizona Cardinals, 10 p.m. (NFL Network)
Saturday, August 14
Miami Dolphins at Chicago Bears, 1 p.m. (NFL Network)
Denver Broncos at Minnesota Vikings, 4 p.m. (NFL Network)
Cleveland Browns at Jacksonville Jaguars, 7 p.m. (NFL Network)
New Orleans Saints at Baltimore Ravens, 7 p.m.
New York Jets at New York Giants, 7:30 p.m.
Cincinnati Bengals at Tampa Bay Buccaneers, 7:30 p.m.
Houston Texans at Green Bay Packers, 8 p.m.
Kansas City Chiefs at San Francisco 49ers, 8:30 p.m.
Seattle Seahawks at Las Vegas Raiders, 9 p.m.
Los Angeles Chargers at Los Angeles Rams, 10 p.m. (NFL Network)
Sunday, August 15
Carolina Panthers at Indianapolis Colts, 1 p.m. (NFL Network)
The regular season officially kicks off on Thursday, September 9, when the defending Super Bowl champion Tampa Bay Buccaneers host the Dallas Cowboys. The first full Sunday will be September 12.
About the writer
Scott McDonald is a Newsweek deputy night editor based in Cape Coral, Florida. His focus is assigning and writing stories across all topics, from news to politics, business, weather, sports and international news. Scott joined Newsweek in 2018 after a lengthy career of print journalism in Texas, including The Dallas Morning News, where he was a sportswriter, and he's a voter for the Heisman Trophy. He has been a newspaper editor-in-chief and also a newspaper publisher. He is a graduate of The University of Texas at Austin. You can get in touch with Scott by emailing s.mcdonald@newsweek.com. Languages: English