2,700 Passengers Stranded in Puerto Rico as Cruise Ship Suffers 'Mechanical Issue'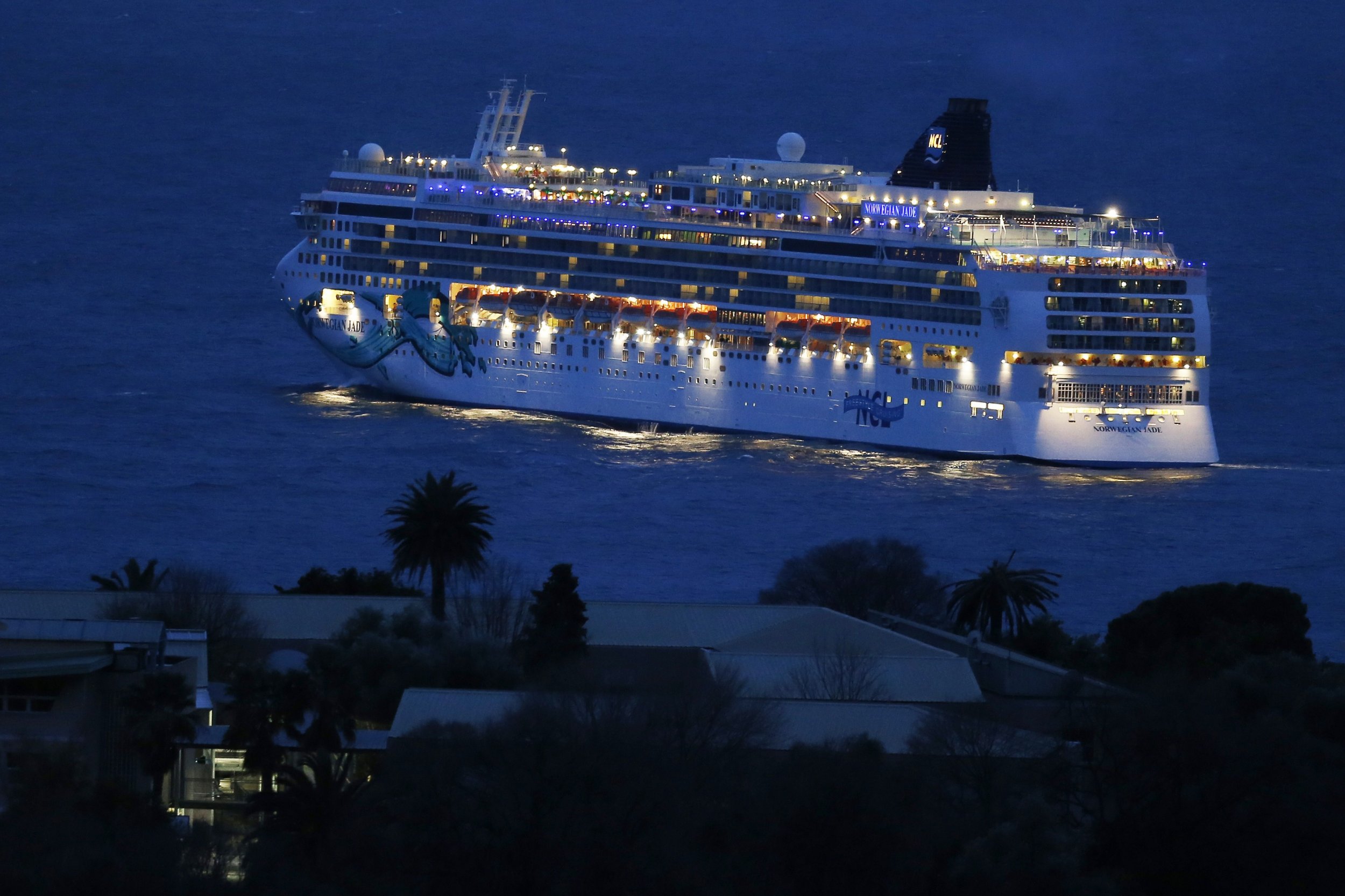 Thousands of passengers were left stranded after a cruise ship suffered mechanical problems while it was docked in the Caribbean.
Those aboard the Norwegian Jade cruise ship had started their voyage last Friday when the vessel left Miami, Florida.
The 10-day cruise was due to take in Barbados, St Kitts and St Lucia but it ran into mechanical difficulties when it was docked in Puerto Rico.
About an hour before it was due to leave port, the captain informed passengers that the remaining seven days of the cruise were canceled.
A spokesperson for the line said the mechanical issue impacted the propulsion and steering of the ship which will return to Miami for several days of repairs.
Dennis Warren, 59, a passenger from Orlando told The Miami Herald: "It's inconvenient. We're here with friends. We're just going to go down to the Keys for a few days. We booked this trip nine or 10 months ago. We're going to take advantage."
Another passenger, Mike Lischio, of St Augustine, told WFTV that a number of passengers got last-minute seats for flights home.
"It's been pretty much confusion all day long," he said.
"They would randomly call cabins and say: 'Hey, we've got a flight for you. Get your bags packed, and you have to be on the gangway in a half hour,'" he added.
"Stuff's going to happen," he said. "(I) got a few friends I wanted to see, so I'm disappointed. But I'll just rebook another one and go back again."
Norwegian Cruise Line will refund the price of the cruise for passengers and offer a 100 percent credit for a future cruise. It also offered compensation for passengers changing their itineraries.
"We are very sorry for the inconvenience and disappointment this unexpected situation has caused, especially during this special holiday cruise," said a spokesperson for Norwegian Cruise Line.
Norwegian Jade is a 93,500 gross ton vessel with a guest capacity of over 2,400 at double occupancy. Its next scheduled sailing is set to depart Miami on November 26, Cruisehive reported.