28 Guests Get COVID in Outbreak at California Party That Required Vaccinations, Testing
Nearly half of the people who attended a party in Marin County, California, that required guests to be vaccinated against and tested for COVID-19 have now tested positive for the virus.
Marin County Health and Human Services Public Health Officer Matt Willis told the San Francisco-based news station KGO-TV that health officials are "presuming at this point that this is an Omicron-related outbreak" following the county's first confirmed case of the Omicron variant last week.
The Omicron variant became the dominant virus variant in the U.S. earlier this week.
An estimated 60 people attended the holiday gathering earlier this month, according to Laine Hendricks, the public information officer with Marin County Health and Human Services. Hendricks told Newsweek 28 people who attended the party have reported breakthrough cases.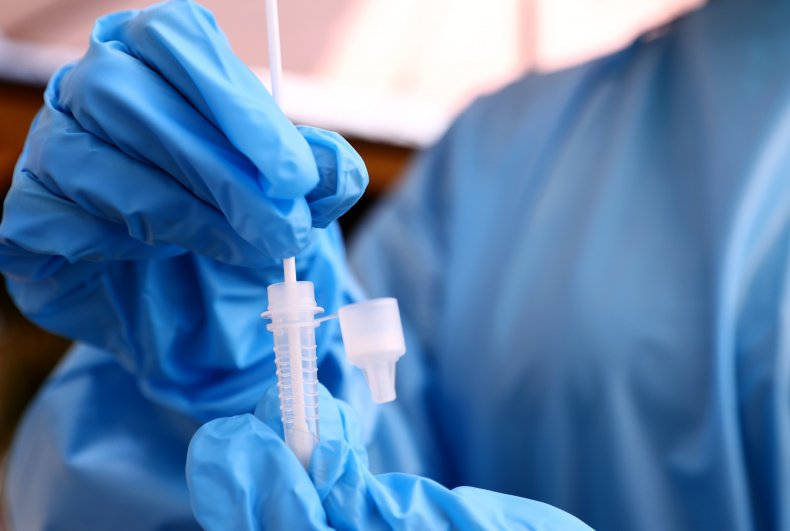 None of the breakthrough infections have required hospitalization, Hendricks said. Most of the people who tested positive have reported either mild symptoms or none at all, with a few experiencing flu-like symptoms.
Both Willis and Hendricks said the party's hosts "did everything right" by taking precautions ahead of the party. All guests were required to get vaccinated against COVID-19 and test for the virus before attending. Some of the attendees had also already received a COVID-19 booster shot, though Hendricks said officials did not have an estimate for the percentage of party attendees who were boosted at the time of the event.
"The organizers of this gathering really did everything right," Willis told KGO-TV. "This isn't about blaming in so much as it's about understanding what this is teaching us about the nature of the Omicron variant."
Hendricks reiterated to Newsweek that the party hosts "tried to go out of their way to do everything right."
"This is just illustrative of Omicron, and that Omicron is that sort of uninvited party guest that we're finding is very infectious," Hendricks said.
During a Monday video update about the county's virus status, Willis said they were "reaching an important juncture" in the pandemic with the Omicron variant rapidly spreading.
"It's becoming increasingly clear as we look to what's happening in New York, what's happening in Northern Europe, that we will be facing a significant surge in cases over the coming days, possibly by the new year," he said.
Hendricks noted that holiday gatherings come with risks even if all attendees are vaccinated and encouraged hosts and guests alike to look for ways to lower those risks.
With many expected to gather with friends and family over the coming days, Marin County's health officials urged residents who have not yet received their booster shots to do so.
"Above all, if everyone can be boosted, definitely be boosted," Hendricks advised.