Police arrested an Alabama man Wednesday on a felony assault charge for allegedly biting "a good portion" of a deputy's ear off during a struggle, according to authorities. Two of the man's relatives were also charged with obstructing government operations during the same encounter last week.
Joshua Martin Link, 35 of Baileyton, was charged with first-degree assault and his bond set at $100,000, WAFF-TV reported. The unusual encounter began when authorities received a call about someone threatening suicide on Dec. 14.
Morgan County deputies responded to the call and traveled to a residence where Joshua Martin Link and two of his relatives, 57-year-old Marty Alan Link and 32-year-old Justin Lee Link, were located, according to court records.
When the deputies arrived and EMS personnel told Joshua Martin Link that he would need to undergo a psych evaluation, he ran into a house, according to Mike Swafford, a spokesperson for the Morgan County Sheriff's Office. Deputies then followed him inside the residence, and the struggle that followed resulted in the attack against one of the deputies, officials said.
"The individual latched on to our deputy's ear and ultimately biting a good portion of it off. From there they were able to subdue him and he ultimately did end up going for the psych eval and going to the hospital," Swafford said.
A picture of the injured deputy posted on the Morgan County Sheriff's Office Facebook page on Dec. 14 showed that an outer portion of the officer's ear was missing. An update posted the next day said that the officer was home and recovering, "but obviously in pain."
"We appreciate the community's thoughts and prayers for him and his family. No one wants to receive the call that their loved one has been hurt and we know that can take an emotional toll," the update post said.
Swafford said the incident underlines the importance of putting the deputies through crisis intervention training.
"This is just another reminder in the long list of reminders of the mental health crisis that we deal with in Alabama. We'll put this on the top of the list of all the other issues we deal with that come from the lack of the ability to handle mental health [crises]," Swafford said.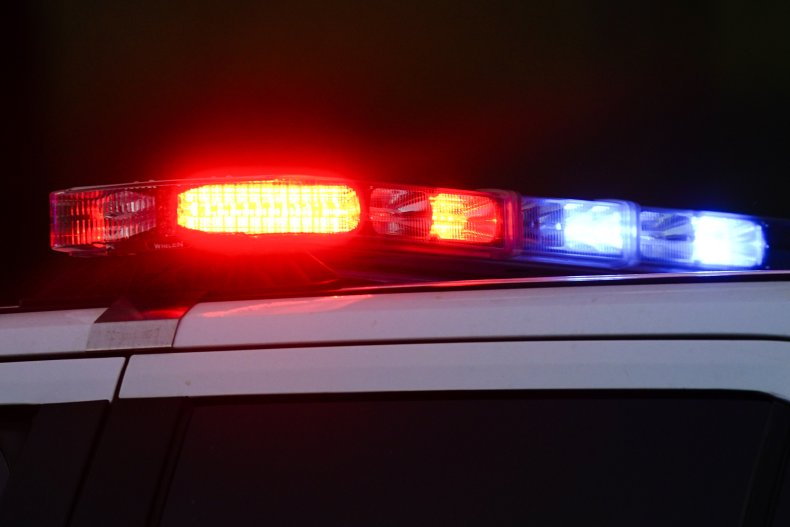 Marty Link and Justin Link allegedly obstructed officers as they tried to restrain Joshua Link, records show.
The deputy was taken to a hospital in Huntsville and needs surgery to reconstruct his ear, Swafford said.
Court records weren't available to show whether Joshua Link has a lawyer who could speak on his behalf, and neither of the other men has an attorney, according to documents.
The Associated Press contributed to this report.