3 Florida Teens Arrested at Gunpoint Inside Supermarket After Posing With Guns on Social Media
Three teenage boys in Florida who allegedly posed with guns on a Snapchat video taken inside a grocery store restroom were quickly arrested inside the store on Tuesday. The Pasco County Sheriff's office said the boys were arrested for bringing guns and ammunition into the Publix supermarket in the town of Wesley Chapel.
Pasco County Sheriff Chris Nocco said Wednesday a 15-year-old and two 16-year-olds were arrested after a Snapchat video showed two of the boys pointing guns at the camera, and that other clips of the teens flashing fanned-out cash.
Nocco said that it was an alert detective in Pinellas County who first saw one of the Snapchat videos and quickly alerted the Pasco County Sheriff's office.
Deputies arrived at Publix around 5 p.m. on Tuesday. The store manager guided deputies to the dairy section, and bodycam worn by deputies shows a quiet, calm confrontation that led to the deputies arresting all three suspects.
"Very thankful nothing happened," Nocco said on WFLA. "There was no violence in that store."
"I think they were just as shocked to see us as we were to see them, when we came around the corner," Sgt. Andy Denbo told WFLA.
Neither WFLA nor the Orlando Sentinel identified the teenage suspects as they are juveniles.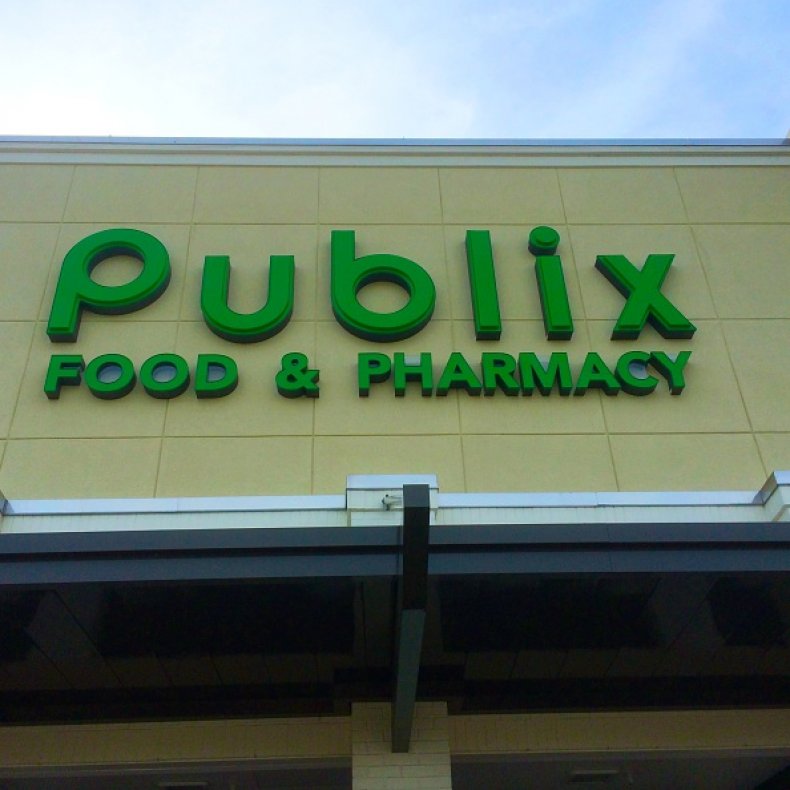 Jesus Rosales was a shopper who said the boys better straighten up quickly before they become adults.
"They're crazy," Rosales said. "Little kids, don't know how to act. You're about to be 18, grown up, and acting like childs. Not good."
Sheriff's deputies said two of the teenagers possessed firearms. One of them had a Sig Sauer P228 handgun concealed in his shorts, and another concealed a Sig Sauer P238 handgun inside his waistband and covered by a jacket. Deputies said the loaded P238 was stolen from a woman's unlocked car, and the 16-year-old also had a credit card and other items he allegedly swiped in the car burglary, the reports aid.
The arrest affidavit says the 15-year-old boy, who refused to give his name to police, was wearing a black backpack with ammunition inside of it.
The sheriff's office released the Snapchat videos to the media on Wednesday, as well as the bodycam footage that showed deputies leading the arrested suspects down a wine aisle, then outside the store to the patrol cars.
The three boys are reportedly from Pinellas County, which is west of Tampa. The city in which they were arrested, Wesley Chapel, is a suburb less than a half an hour northeast of Tampa.
3 Florida Teens Arrested at Gunpoint Inside Supermarket After Posing With Guns on Social Media | News