3 Good Friday Prayers and Meditations For This Highly Unusual High Holy Day
Good Friday is a day to where Christians reflect on the ultimate sacrifice Jesus made to give humanity life after death. The emotional day is linked to a devastating moment in Christian history: the death of Jesus, the ultimate martyr, who died on the cross to erase the consequence of sin.
The Holy day is considered one of Christianity's biggest observances, and there are a handful of ways you can reflect and celebrate the monumental sacrifice. This year, especially, Good Friday will likely feel different. People around the world have shuttered themselves at home in the wake of COVID-19. Churches are forgoing masses in an unprecedented shift.
One of the best ways to keep in touch with your faith on this Holy day is to pray and meditate on the good works of Jesus, reflect on his death and more. A list of sources have already released the perfect prayers and meditations to bring you closer to God at the start of the Easter weekend.
Here are some of the best prayers and meditations you can participate in now.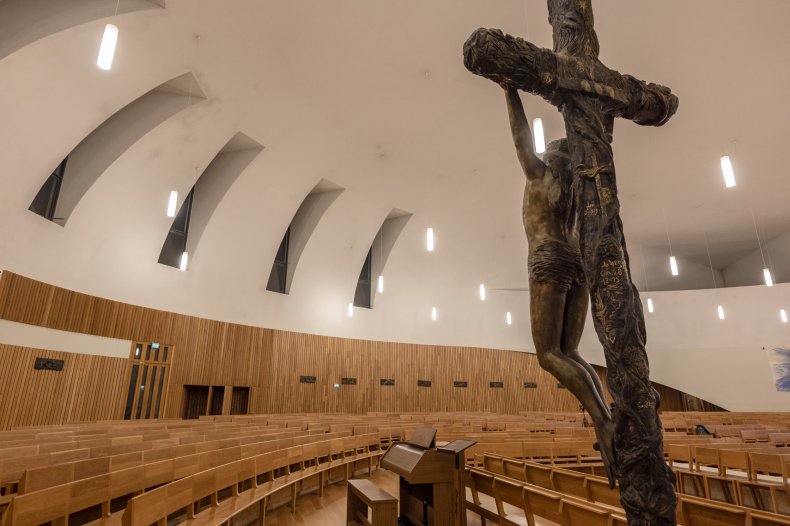 The Stations of the Cross
There are a list of meditations surrounding the Stations of the Cross—a segmented reflection on the walk Jesus took to his death. The Vatican released a specific round of meditations this year that were prepared by " the chaplaincy of the "Due Palazzi" House of Detention in Padua," according to Zenit.org.
It serves as a joint project of an unlikely group. Prisoners, parents whose daughters were murdered, a prison teacher, and acquitted priest and even a corrections officer come together to reflect on Jesus' last walk.
Each meditation includes thoughts to meditate on personally, along with a description of the fateful events that led to Jesus' death. They also reveal personal struggles with right an wrong, family members incarcerated and more. You can read the full text here.
A Prayer For Good Friday: It Is Finished
This thoughtful prayer written by Debbie McDaniel speaks directly to the death of Jesus, and praises with thankfulness for healing. An adjoining blog post reflects on the entire Lenten season, including Ash Wednesday, which the author reveals is a reminder that "we are bust dust." You can read the deep reflection here.
Bible Verses
If you're looking for a list of related Bible verses, Core Christianity has summed up some of the best short thoughts to tie together your personal thoughts and your reflections on Good Friday. The list begins with a note on our inherent sin: "All have sinned and fall short of the glory of God" (Rom. 3:23)."
From there, the list dives into forgiveness, and the path Jesus took to save humanity from original sin. You can read them all here.