3 of the Nation's 10 Largest Retailers Have Now Lifted Mask Mandates in Stores
As of Monday, three out of the nation's 10 largest retail stores have lifted their mask mandates in accordance with the recently updated guidelines from the Centers for Disease Control and Prevention (CDC).
Target, the eighth largest retailer in the U.S. according to the National Retail Federation, was the most recent company to announce that it was lifting its mask mandate in stores.
"Given the CDC's updated guidance last week, Target will no longer require fully vaccinated guests and team members to wear face coverings in our stores, except where it's required by local ordinances," Target wrote in a news release on Monday. "Face coverings will continue to be strongly recommended for guests and team members who are not fully vaccinated and we'll continue our increased safety and cleaning measures, including social distancing, throughout our stores."
Prior to the announcement by Target, two other retailers on the list of the nation's 10 largest lifted their mask mandates in stores for customers and staff that are fully vaccinated against COVID-19.
On May 14, both Walmart/Sam's Club and Costco announced that they were following CDC guidelines and lifting their mask mandates in stores.
"Beginning today, vaccinated customers and members are welcome to shop without a mask, and we will continue to request that non-vaccinated customers and members wear face coverings in our stores and clubs. We will update the signage in our facilities to reflect this," John Furner, President and CEO – Walmart U.S. and Kath McLay, President and CEO – Sam's Club wrote in a statement on May 14.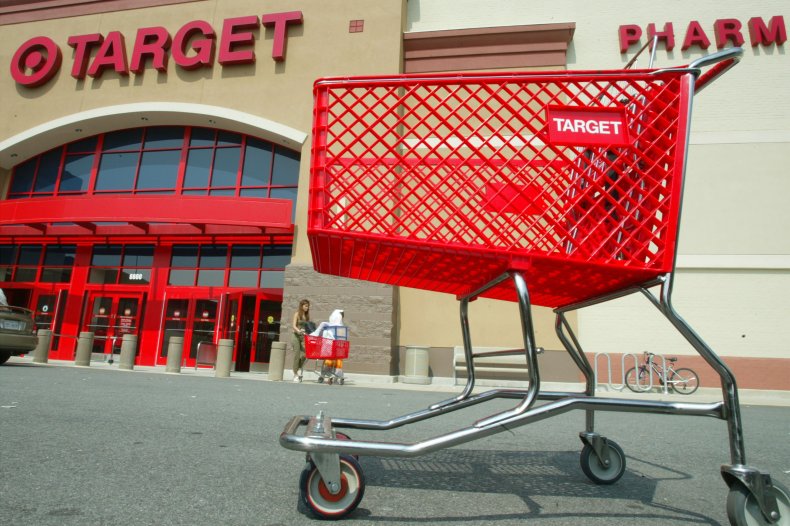 The statement from Walmart/Sam's Club also noted that per the CDC guidelines, shoppers and employees must be fully vaccinated, which means "it has been two weeks since a person received the second dose of Pfizer or Moderna or the single dose of Johnson & Johnson."
In addition to Target, Walmart/Sam's Club and Costco announcing an end to their mask mandates for fully vaccinated individuals, Trader Joe's and Publix also made similar announcements.
The decision by numerous retail stores to lift their mask mandates came shortly after the CDC issued updated guidance regarding mask wearing for fully vaccinated individuals.
"Fully vaccinated people can resume activities without wearing a mask or physically distancing, except where required by federal, state, local, tribal, or territorial laws, rules, and regulations, including local business and workplace guidance," the CDC wrote.
Despite the CDC's announcement, Dr. Rochelle Walensky, the agency's director, recently stressed the need for continued mask wearing for individuals that are not fully vaccinated.
"If they're vaccinated, they are safe. If they are not vaccinated, they are not safe. They should still be wearing a mask or better yet, get vaccinated," she said during an interview with ABC's This Week on Sunday.
Newsweek reached out to the CDC for comment, but did not receive a response in time for publication.