3 Senators Test Positive for COVID, Bringing Total Number of Cases in Congress to 72
Three U.S. senators announced Thursday they have tested positive for the coronavirus, bringing the total number of cases in Congress to 72.
Senators John Hickenlooper, Roger Wicker and Angus King released statements about contracting the virus. The three lawmakers have all received the COVID-19 vaccine.
Hickenlooper and King both praised the vaccination for helping make their symptoms milder.
"While I am not feeling great, I'm definitely feeling much better than I would have without the vaccine," King, an Independent from Maine, wrote on Twitter. King said that he "began feeling mildly feverish" on Wednesday.
Hickenlooper, a Colorado Democrat, said he tested positive after experiencing mild symptoms and will continue to isolate at the direction of the Congressional Attending Physician.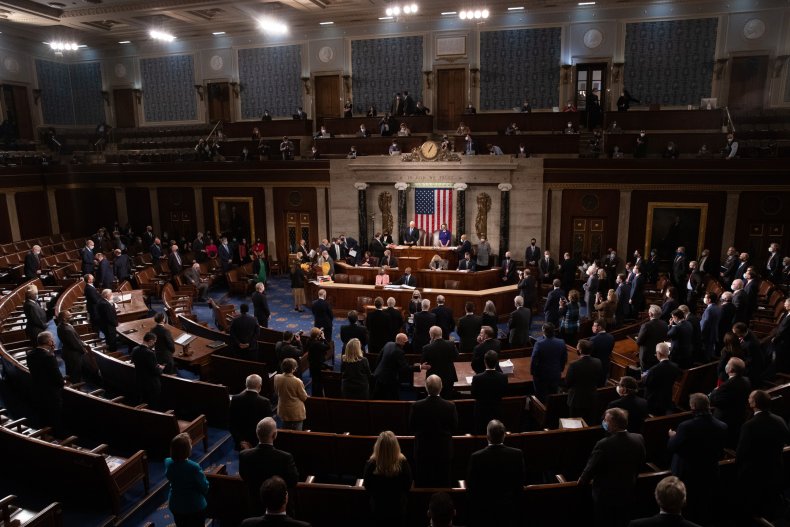 "I'm grateful for the vaccine (and the scientists behind it) for limiting my symptoms and allowing us to continue our work for Colorado," Hickenlooper said. "If you haven't been vaccinated, don't wait for the virus—get the shot today, and a booster when it's available too!"
Wicker's office said that the Mississippi senator is "in good health" and being treated by a physician in Tupelo. Wicker is currently isolating and anyone who has been in close contact with the senator has been notified that he tested positive.
According to Govtrack, a nonpartisan organization, more than 70 members of Congress have tested positive for COVID-19 since the pandemic began last March. Hickenlooper, King and Wicker have brought the total to 72.
More than 130 representatives and senators have either isolated because of having COVID-19 or being exposed to the virus, or took other action after exposure. Some have been exposed to the virus multiple times.
In December 2020, Congressman-elect Luke Letlow died of COVID-19. Two months later, Representative Ron Wright of Texas became the first member of Congress to die after contracting the virus.
Capitol Hill has been relatively empty in recent days with both the House of Representatives and Senate currently in recess. Members of the Senate will return on September 13, while House members are due back the week of August 23.
COVID-19 cases are surging across the country due to the prevalence of the highly contagious Delta variant.
More than 37 million positive cases have been reported in the U.S. since the start of the pandemic, according to the latest available data from the Center for Disease Control and Prevention (CDC). At least 623,244 people have died from the virus in the U.S.
But breakthrough cases for fully vaccinated individuals are rarer. As of August 9, 2021, more than 166 million Americans had been fully vaccinated against COVID-19. During that time, the CDC reported 8,054 patients with COVID-19 vaccine breakthrough infection who were hospitalized or died.