3 Teens and 1 Loaded AK-47 Illegally Make Their Way into Trump's Mar-A-Lago
On early Friday morning, Palm Beach Police arrested three 15-year-old males after they jumped over a wall leading to President Donald Trump's Mar-a-Lago resort in Palm Beach, Florida. While fleeing, the three dropped a backpack containing a mini AK-47 assault rifle loaded with a 14-round magazine.
"They had no idea where they were," Palm Beach Police spokesman Michael Ogrodnick said of the arrestees. Ogrodnick also said that although the resort is closed for the summer, if Trump had been there, it's possible that Secret Security officers might've shot and killed the teenagers.
A police report said that police spotted the teens sitting in a car two miles north of the resort and then turned on the police car lights. Upon seeing the lights, the teens sped off.
Near the resort, they saw a second police car and, thinking that it had been sent to capture them, the teens bolted from their car and jumped the wall to the resort.
Officers surrounded the club and used a helicopter and dog to find them, according to the Miami Herald. The teens have since been charged with trespassing with a firearm, burglary with a firearm and resisting arrest without violence, although they didn't try to enter the resort building and claimed to have found the AK-47.
The teens are just the most recent unauthorized visitors to make it onto the grounds of Trump's beachside property.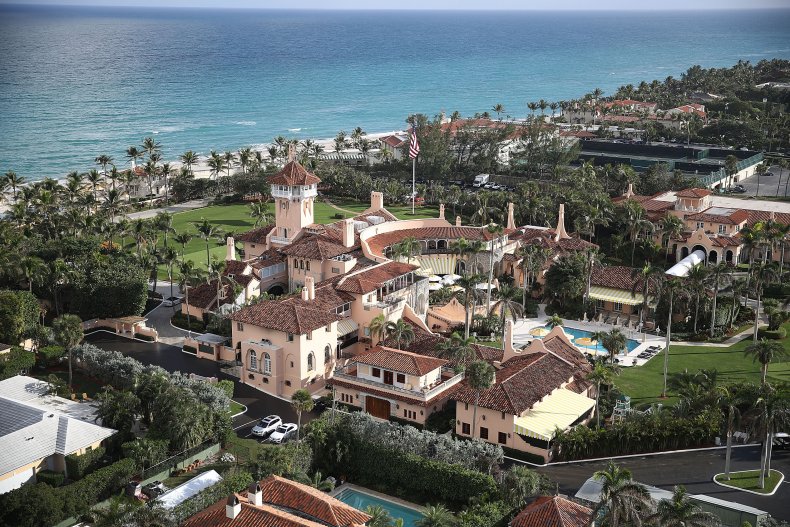 During Thanksgiving weekend in 2018, an 18-year-old college freshman from Wisconsin named Mark Lindblom entered the resort while Trump and his family were visiting.
He gained access to the property via a private, underground passageway and wandered around the Mar-a-Lago grounds for about 20 minutes before being arrested by police.
The Lindblom incident occurred four months before a 33-year-old Chinese woman named Yujing Zhang was accused of lying to enter into the resort as a non-member in March 2019.
During her arrest, Zhang's nearby hotel room had various electronic devices on her, including laptops, cell phones and a device that can detect hidden cameras. The official police arrest report said she claimed to a member who wanted to use the pool, but later claimed she had shown up for an event that didn't exist on the club's calendar.
She was imprisoned after being convicted for entering a restricted area and lying to a federal agent.
Mar-a-Lago is usually a members-only resort, but the public may buy tickets to attend galas or other events on the grounds.