3 Things People Get Wrong About Evangelicals | Opinion
I have always thought of Christianity as the most inclusive societal movement known to humankind. To the depths of our souls as Christians, we believe that everyone is equally made in the image of God and equally loved by God. It's not all puppy dogs and cotton candy, mind you; our faith comes with some firm requirements, like "love your enemies," "turn the other cheek," "go the extra mile," and "pray for those who persecute you." But these are directives from our Savior which lead to a life of balance, peace, and unconditional love.
I guess these days you have to identify as something, and I would identify as an evangelical. I believe in the Holy Trinity, salvation through faith, and the lessons provided in scripture.
There are 660 million evangelicals in the world, and we make up about 26% of the total Christian population. You may be surprised to know that Asia, Africa and South America all have more evangelicals than North America. The number of evangelicals in the United States is about 80 million, or 24 percent of our population.
But for all our strength in numbers and diversity, evangelicals are a misunderstood group. Certainly, some of the criticism leveled our way is deserved. But there are also a lot of major misunderstandings about evangelicals, at least in the United States.
I'd like to address three of them.
Misunderstanding 1: Evangelicals are anti-LGBTQ
This is one of the most common misunderstandings of my community out there, and one that is particularly important to me as I have so many friends and loved ones that are members of the LGBTQ community. Evangelics are frequently maligned as anti-LGBTQ and I just don't believe this is accurate. Evangelicals are not anti-anybody. Our Bible is very clear about this: "Dear friends, let us love one another, for love comes from God. Everyone who loves has been born of God and knows God." For many evangelicals, this means serving our brothers and sisters in the LGBTQ community.
The Salvation Army is a great example of evangelicals acting as Good Samaritans to our LGBTQ friends and neighbors. They are one of the largest if not the largest provider of homeless shelter services to LGBTQ youth in America. They operate a safe dormitory in Las Vegas to provide protection and care to transgender folks. They have a partnership in Houston that provides a center for LGBTQ youth who need stable housing. And they provide critical job training and support to LGBTQ individuals around the country to help them develop stable and successful careers. You may have read negative stories about the Salvation Army in the press, but from my point of view, the Salvation Army has been deeply misunderstood, and regardless of what you make think of them, provides many examples of loving and serving.
Our society says we have to agree on everything or someone should be cancelled. I think it is much better to love and serve anyone, without qualification, to show Christ to people. My good friend Pastor Gabriel Salguero of Calvario City Church put it well when he was asked by Equality Florida to conduct a prayer memorial after the Pulse nightclub shooting in Orlando. When asked by local reporters about the tension between evangelicals and the gay community, his response was, "We are called to be Christ to everybody, and we're called to love our neighbor, every neighbor."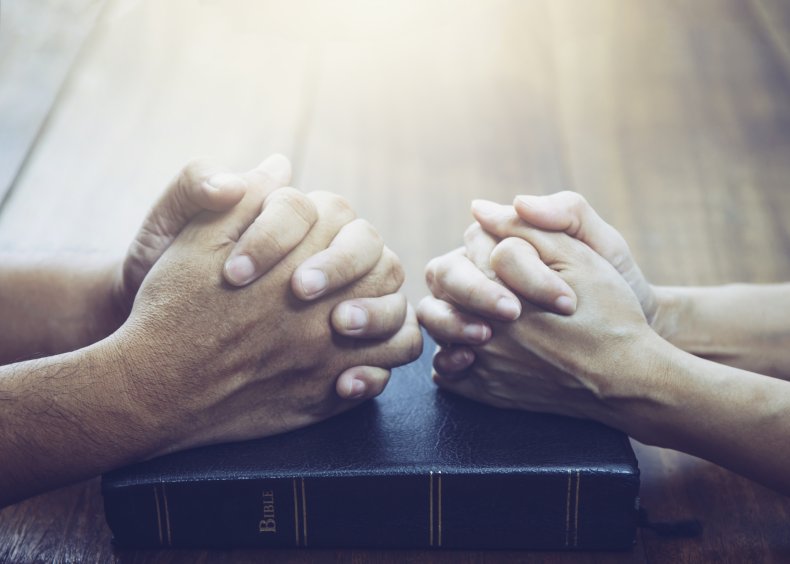 I have to give credit to millennials and Gen Z'ers for leading the evangelical push in this area. In his book The Passion Generation, Grant Skeldon wrote about the desire millennials have to include their LGBTQ friends in their faith communities.
As evangelicals, we know that humans were meant for relationship and community. I think of all my dear friends who are LGBTQ and have been such an intricate part of my journey. God put them there for a reason and I am sure it was to help me be a better neighbor and Good Samaritan to all people I encounter on my walk, and to treat them with respect, mercy, and unconditional love.
Misunderstanding 2: Evangelicals are anti-science
Another big misunderstanding I see a lot is that evangelicals are anti-science. This, too, isn't accurate. Christians believe in science; we just believe that God was the creator of science and that everything He created bears a divine order and a logical construct.
That Christians believe in science is obvious to any student of history. The list of Christians who pioneered notable scientific advances includes Sir Isaac Newton, the physicist who discovered the Law of Gravity; Gregor Mendel who became known as the Father of modern genetics while studying peas at a monastery in what is now the Czech Republic; and our latest hero of science, Dr. Francis Collins, who led the Human Genome Project and now heads the National Institutes of Health in Bethesda, Maryland.
Even Charles Darwin was a theist! Throughout history, it was people of faith who implemented institutions of higher learning—colleges and universities—and developed hospitals to provide medical care to those in need on a large scale. These were scientific solutions based on loving and caring for people.
We Christians believe in creation and intelligent design, meaning that there are natural laws and order which reign over earth. And there isn't anything in science that we see as inconsistent with our faith.
You can see this belief at work in the fact that evangelicals don't just pray for people who are sick; we build hospitals and medical clinics through organizations like Crisis Aid International to address areas where extreme starvation persists. We help dig water wells through organizations like World Vision, the largest NGO provider of clean water in the world. We do this because the science says that providing clean water to a community can cut the child mortality rate in half.
We have learned that Medical Missions may be the first and best way to show Christian compassion to developing nations. We also believe we are here to be good stewards of God's creation. That means we should fight for clean water and clean air, be proponents of healthy lifestyles and the protection of our natural resources.
Science and technology have helped us tremendously to understand what is helpful and hurtful to the long-term sustainability of our planet. The science tells us that we are likely to add more than 3 billion people to our planet in the next 80 years alone. That's 40% population growth in less than a century.
If we don't care for our planet in a very different way than we have in the last 80 years, it will not support this level of population growth.
Yes: Evangelicals can be environmentalists, too.
Misunderstanding 3: Evangelicals are notoriously pro-life but have little regard for life after birth.
Abortion has to be one of the most divisive issues in our country today. Americans are split over the right of a woman to choose abortion and the rights of the unborn in the womb. Evangelicals largely (though not always) side with the pro-life movement. But the idea that Evangelicals turn our backs on people in need after birth is inconsistent with the facts—and with our faith.
The Bible tell instructs us in no uncertain terms "to look after orphans and widows in their distress and to keep oneself from being polluted by the world." And if you take time to look around, you will find evangelical organizations doing the work of feeding, sheltering, protecting, caring, and restoring people wherever you live. Within a stone's throw of my office in North Atlanta, you will find organizations like FaithBridge Foster Care and Goshen Homes which provide vital services to foster kids and foster families. You will find WellSpring Living which rescues girls from sex trafficking, and provides them housing, education and vocational training. A Beacon of Hope Women's Center provides medical and support services to women who choose birth until the child turns the age of two.
On the immigration front, The Evangelical Immigration Table issued principles for immigration reform that included protecting the unity of the immediate family and establishing a path toward citizenship or legal status for those who wish to become permanent residents in the United States. The essence of following Jesus is reflected in how believers treat the marginalized in our communities, in our country, and in our world.
I also know we can do much more, particularly in addressing racial injustice, poverty, child protection, and adoption. And we should: It's what we are called to do as evangelicals.
There is a lot of noise in our world today. As a society, we've gotten too comfortable with division. We no longer thirst for what binds us together. COVID-19 has sent us further into isolation, and also caused major setbacks in dealing with extreme poverty and protection around the world.
I pray that evangelicals will answer the call to help lead our society out of this darkness. We need to double down on our focus on the poor, the marginalized, and victims of injustice.
And we should seek to understand and embrace relationships with those unlike ourselves. As an evangelical, I celebrate the fact that there is a God who loves us all equally; that is the greatest unifier of all.
But I also wish my fellow Americans would try to understand us better. We may not agree on everything, but there is a whole more that unites us than divides us. I pray that society will see us as a force for good—for charity, compassion, justice, mercy, and most of all unconditional love.
David K. Henriksen is President and CEO of Giving Company, a
global faith and family media network serving millions of people around the world.
The views expressed in this article are the writer's own.