What We Learned From Gwen Shamblin Documentary
Greed, luxury lifestyles and a weight loss cult—Gwen Shamblin Lara led a decadent life up until her death in May 2021 and now an HBO documentary is set to explore the mysterious circumstances that led to her demise.
The two-part finale to the HBO docuseries The Way Down: God, Greed, and the Cult of Gwen Shamblin explores the alleged cult leader's death and is set to air on HBO Max on Thursday, April 28.
The gripping series explores the controversial Remnant Fellowship Church and its founder, the late Gwen Shamblin Lara.
The first three episodes premiered on September 30 last year and became the most-watched docuseries on HBO Max at the time of release.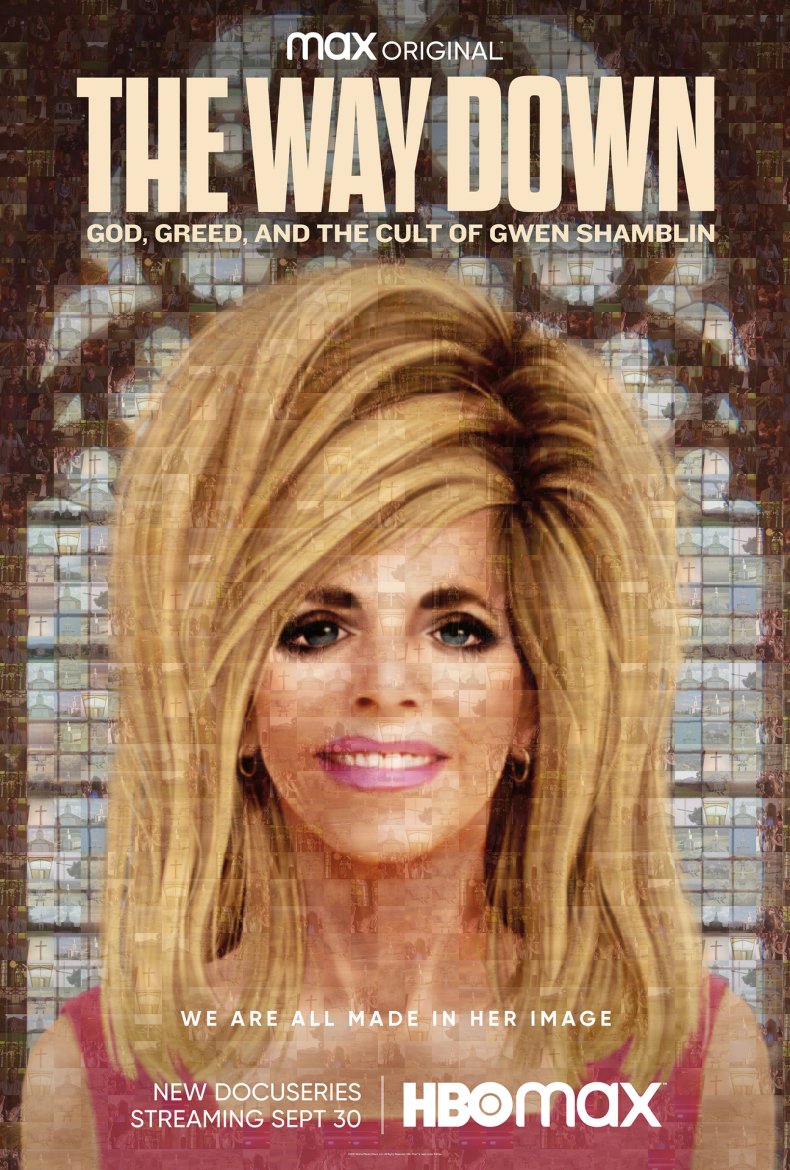 Filmmakers Marina Zenovich and Nile Cappello delve deep into the story of the author and founder of the Christian diet program The Weigh Down Workshop.
Initially created to investigate the cult-like practices of Shamblin's church, the second part of the documentary will explore the events that led to Shamblin and her husband dying in a plane crash.
Here are 3 things we learned from the documentary
"This is a Cult"
In part one of The Way Down, viewers learned of an investigation into Shamblin's Remnant church, which faced accusations of being a cult that promoted child abuse.
Its charismatic leader was Gwen Shamblin Lara, who rose to prominence with a theological diet program involving praying to become thin.
"After working on this for a year-plus, it's very clear to me that this is a cult," filmmaker Marina Zenovich told The Guardian.
Following claims made in the docuseries last year, Remnant released a statement saying it "categorically denies the absurd defamatory statements and accusations made in this documentary" and says "children are happy and healthy, being raised with the most love, care, support and protection imaginable," The Guardian reported.
Weigh Down Workshop
Shamblin's Christian weight loss program preached that proponents could become thin by praying to God.
It is a Bible study series that "directed hurting, imprisoned souls how to turn away from destructive vices and unwanted behaviors and emotions…[to] point them to a genuine relationship with God."
Such vices included "overeating, alcohol indulgence, anger, and depression."
No Money for the Church?
The documentary found that Shamblin's will did not leave any money to the Remnant Fellowship Church, despite her prior public claims.
However, the church later released a statement saying she donated "Weigh Down Ministries and its proceeds, as well as all her intellectual properties over to the church."
"In regards to Gwen's estate, Gwen, Michael, and Elizabeth [Shamblin's children] decided almost two decades ago to give approximately $10 million of what would have been Michael and Elizabeth's inheritance to the building and grounds of Remnant Fellowship Church," said the statement, per Nashville TV.
"This was an incredible gift of generosity from Gwen and her family's inheritance, and the church would expect no more."
The Way Down: God, Greed, and the Cult of Gwen Shamblin is streaming on HBO Max now.
The official synopsis reads: "After rising to fame with her Weigh Down Workshop, a Christian-based diet program, Gwen Shamblin Lara founded the Tennessee-based church. Despite a carefully curated image, Lara and the church soon fielded accusations of emotional, psychological, and physical abuse, and exploitation for their alleged cult-like practices. THE WAY DOWN explores the legacy of Remnant's infamous leader—whose life came to a shocking end after a plane crash in May 2021.
"Part two of the docuseries examines the mysterious circumstances surrounding the cause of the crash and investigation into the aftermath, including new stories from former survivors who felt compelled to share their experience following Shamblin's death."