3-Year-Old Reportedly Denied Heart Treatment Because Parents Were Unvaccinated
Hospitals in multiple countries reportedly declined to treat a 3-year-old boy with a serious heart condition because his parents weren't vaccinated against COVID-19.
Hospitals have faced criticism for prioritizing transplants for vaccinated individuals and some health care workers have expressed frustration in having to treat influxes in unvaccinated people. For a boy in Cyprus, the inoculation made it more difficult for his parents to find a hospital to treat him.
The boy was hospitalized due to his heart condition, according to Politico, and hospitals in Cyprus were unable to perform the surgery. So, the health ministry arranged for the boy to be flown to Germany for the procedure.
The flight was intended to take place on Thursday, but at the last minute, the Frankfurt hospital told authorities in Cyprus that the surgery wasn't going to happen. The hospital reportedly cited the parents' lack of a COVID-19 vaccine as the reason.
A German health ministry official told Politico that while there's no prohibition on treating unvaccinated patients, hospitals are able to implement their own restrictions. Cypriot authorities reportedly suggested a different guardian journey with the boy to Germany but were unsuccessful in persuading the hospital.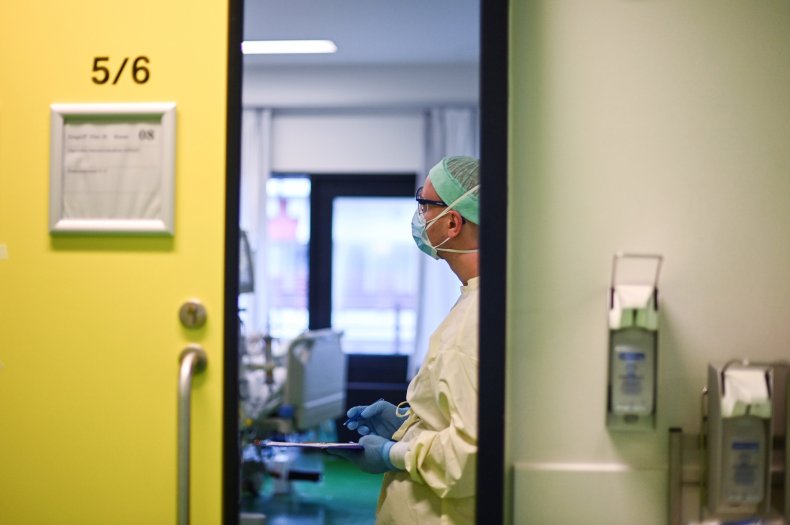 Officials in Cyprus sought treatment for the boy in the United Kingdom and Israel, but both countries declined to treat the boy because of his unvaccinated parents. In-Cyprus reported that Christina Yiannaki, the permanent secretary of Cyprus' Health Ministry, said the country reached an agreement with Israel that would allow the child to be transferred on Monday. However, Yiannaki worried it would be too late and had the boy transferred to a hospital in Greece over the weekend.
Alexey Matveev, the boy's father, told In-Cyprus that he and his wife got their first dose of the Pfizer vaccine on Thursday, but that it would be weeks before they were considered fully vaccinated by the German hospital's standards.
"I wasn't aware that foreign parents required vaccination in Germany for their children to have an operation, otherwise I would have done it," Matveev said.
Matveev said he was hesitant to get vaccinated because he's healthy. While he denies he was aware of the need to get vaccinated, Yiannaki said she told the parents about the requirement and suggested they get the Johnson & Johnson vaccine, as it's a one-dose vaccine and not a two-dose shot like Pfizer.
Newsweek reached out to the Cyprus Health Ministry for comment.
The family was able to travel to Germany for an operation over this summer, according to Politico. At the time, officials only required a PCR test and officials in Cyprus said they told parents the rules could change.
Dr. Avraam Elia, head of the Makarios hospital's pediatric clinic, where the child is being treated told The Cyprus Mail on Friday that the child is stable, but it would be ideal for him to be transferred to Germany since he previously was treated there.
While Health Minister Michalis Hadjipantelas was "saddened" by the child being rejected because of his parents' vaccination status, he said the health ministry respects other countries' COVID-19 precautions.