Donald Trump 3 Years Later: 34 Moments of the Presidency that Changed America
This weekend marked the three year anniversary of Donald Trump's announcement of his presidential bid. "We need somebody that literally will take this country and make it great again," Trump told a crowd of supporters at Trump Tower. "We can do that."
"So ladies and gentlemen, I am officially running for president of the United States," he said.
Trump followed his presidential campaign announcement with one of the most unprecedented and unique bids for office in U.S. political history, and his presidency since has been similarly distinct. Many of his statements have violated political norms and drawn ire for targeting minority groups.
Here is a look at 34 notable moments since Trump entered the political world.
July 18, 2015: Trump insults Arizona Senator and war veteran John McCain
"He's not a war hero," Trump said of McCain, who was shot down in a warplane during the Vietnam war and held as a prisoner for over five years. "He's a war hero because he was captured. I like people who weren't captured."
July 21, 2015: Trump gives Lindsey Graham's cell phone on national TV
Trump gave out Senator Lindsey Graham's private cell phone number at a nationally televised rally in South Carolina. "Give it a shot," he said as he urged his supporters to call the number.
"Probably getting a new phone. iPhone or Android?" Graham tweeted after the event.
August 6, 2015: Trump makes 'blood' comment about Megyn Kelly
Following the first presidential debate, Trump drew criticism for his comments directed at Fox News host Megyn Kelly, who was one of the moderators who pressed Trump on his comments about women. "You could see there was blood coming out of her eyes," Trump said after the debate. "Blood coming out her wherever."
September 30, 2015: Trump says he would deport Syrian refugees
During a New Hampshire campaign speech, Trump said he would send Syrian refugees back if he were elected president. "They could be ISIS," he said.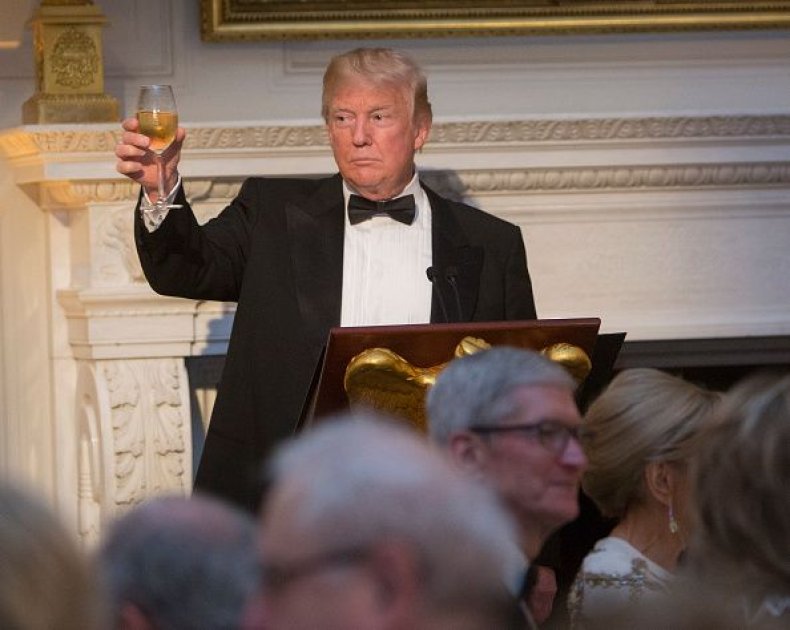 December 7, 2015: Trump calls for a ban on all Muslims entering the United States
In a statement released by his campaign, Trump called for a "total and complete shutdown" of Muslims entering the United States. At a rally the same day as the statement was released Trump said the ban would be in effect if he were president until "our country's representatives can figure out what the hell is going on."
Jan 23, 2016: Trump claims he could murder someone and not lose a vote
"I could stand in the middle of Fifth Avenue and shoot somebody and I wouldn't lose any voters," Trump said at an Iowa campaign rally.
March 3, 2016: Trump defends the size of 'something else'
During a Republican primary debate Trump fired back at fellow presidential hopeful Marco Rubio because he had said Trump had small hands. "He hit my hands- nobody has ever hit my hands," he said. "Look at those hands. Are they small hands?"
He added that if Rubio was suggesting if his hands are small "something else must be small," that he was wrong. "I guarantee you there are no problems."
July 15, 2016: Trump announces Mike Pence as running mate
Trump announced his running mate as Indiana Governor Mike Pence in a tweet.
July 21, 2016: Trump formally accepts Republican party nomination
Trump accepted the Republican nomination on the last day of the party's national convention in Cleveland, Ohio. "Nobody knows the system better than me, which is why I alone can fix it," Trump said. "My message is that things have to change and they have to change right now."
October 7, 2016: Video is released of Trump bragging about assaulting women in 2005
"I'm automatically attracted to beautiful," Trump said to television personality Billy Bush. "I just start kissing them. It's like a magnet. Just kiss. I don't even wait. And when you're a star, they let you do it. You can do anything."
"Grab 'em by the pussy. You can do anything," he said.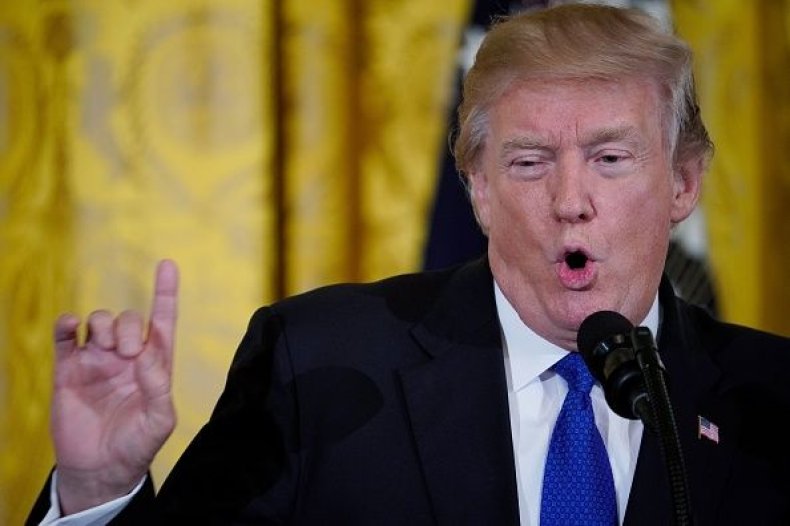 November 8, 2016: Trump wins presidential election
"I pledge to every citizen of our land that I will be president for all Americans," Trump said during his victory speech after the Associated Press called the race at 2:30 a.m. "For those who have chosen not to support me in the past, of which there were a few people, I'm reaching out to you for your guidance and your help so we can work together and unify our great country."
January 20, 2017: Trump is inaugurated
Trump called for a retreat from "this American carnage" in a dark inauguration speech. "I will fight for you with every breath in my body, and I will never, ever let you down," he said.
January 21, 2017: Spicer boasts about inauguration crowd size
White House Press Secretary Sean Spicer criticized media outlets who reported on underwhelming attendance at Trump's inauguration. He claimed, without providing evidence, "This was the largest audience to ever witness an inauguration, period, both in-person and around the globe."
February 28, 2017: Trump addresses congress for the first time
"From now on, America will be empowered by our aspirations, not burdened by our fears, inspired by the future, not bound by failures of the past, and guided by a vision, not blinded by our doubts," Trump said.
March 4, 2017: Trump claims, without evidence, Obama was 'wiretapping' him
April 13, 2017: Trump orders 'Mother of All Bombs' on Afghanistan
The U.S. dropped the "mother of all bombs" on an Islamic State cave in Afghanistan. Trump called the mission, "very, very successful."
May 9, 2017: Trump fires FBI Director James Comey
Trump fired FBI Director James Comey who was leading a criminal investigation into whether the Trump campaign had colluded with the Russian government during the 2016 campaign. Trump cited Comey's handling of the Hillary Clinton email scandal as the reason he decided to fire him.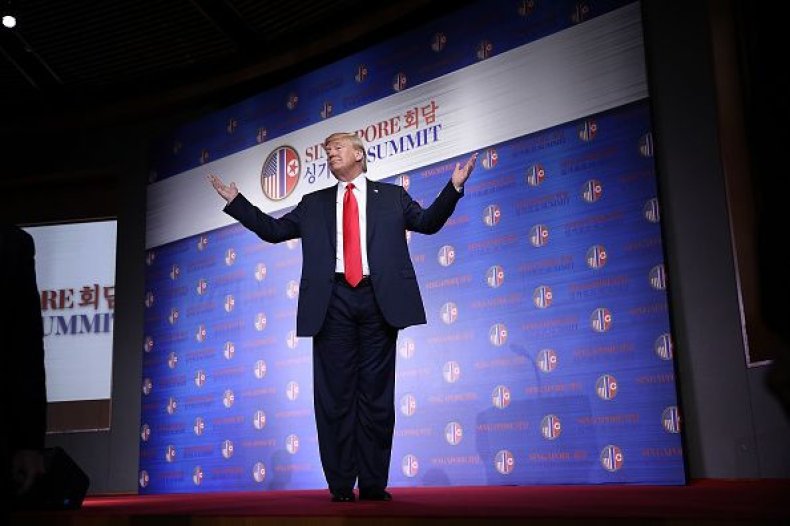 May 17, 2017: Robert Mueller appointed
The Justice Department appointed former FBI Director Robert Mueller as special counsel to oversee the investigation into ties between the Russian government and the Trump campaign.
May 31, 2017: Trump tweets 'covfefe'
Trump confused the nation when he tweeted "despite the constant negative covfefe." He later acknowledged the confusion with a follow up tweet that said, "Who can figure out the true meaning of 'covfefe'??? Enjoy!"
June 1, 2017: Trump withdraws from Paris Climate Accord
"As President, I can put no other consideration before the wellbeing of American citizens," Trump said in his announcement. "The Paris Climate Accord is simply the latest example of Washington entering into an agreement that disadvantages the United States to the exclusive benefit of other countries, leaving American workers — who I love — and taxpayers to absorb the cost in terms of lost jobs, lower wages, shuttered factories, and vastly diminished economic production."
June 29, 2017: Trump attacks 'Morning Joe' hosts
July 31, 2017: Trump fires Anthony Scaramucci after just 11 days
Trump fired White House Communications Director Anthony Scaramucci on his 11th day on the job. Scaramucci's removal came just days after he gave an expletive filled interview to the New Yorker.
August 21, 2017: Trump looks at solar eclipse
Trump ignored the advice of doctors and scientists by looking at the late summer solar eclipse without the recommended glasses. A man can be heard yelling "don't look" at Trump as he gazed above.
"The only safe way to look directly at the uneclipsed or partially eclipsed sun is through special-purpose solar filters," NASA has warned prior to the eclipse.
September 19, 2017: Trump calls Kim Jong Un "rocket man"
"Rocket Man is on a suicide mission for himself," Trump said at the United Nations of North Korean leader Kim Jong Un.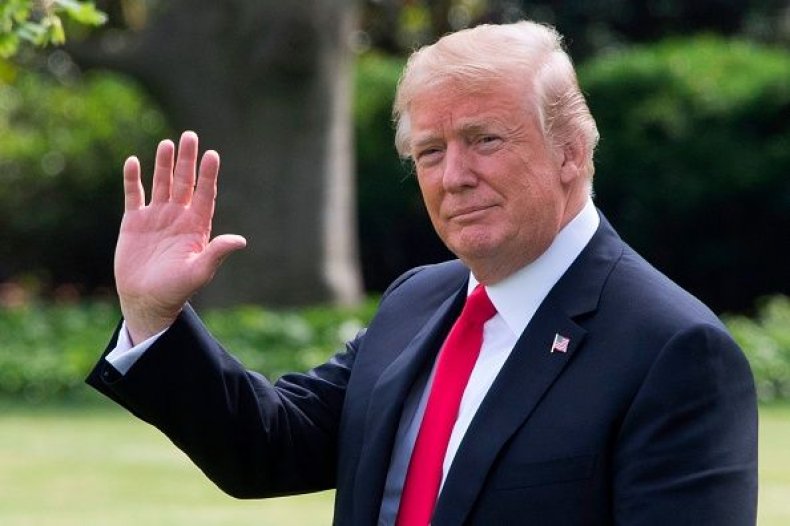 September 22, 2017: Trump attacks NFL players for kneeling during the national anthem
"Wouldn't you love to see one of these NFL owners, when somebody disrespects our flag, to say, 'Get that son of a bitch off the field right now. Out! He's fired," Trump said at a rally in Alabama.
December 4, 2017: Trump endorses accused child molester Roy Moore for senate
Trump tweeted his support for Republican GOP nominee for Alabama Senate Roy Moore after Moore after the candidate had been hit with eight allegations of child molestation. Moore would go on to lose the race to Democratic challenger Doug Jones.
January 6, 2018: Trump calls himself a 'stable genius' on Twitter
January 11, 2018: Trump calls Haiti and Africa 'shithole countries'
Trump criticized an immigration deal that would include protections for people in Haiti and some parts of Africa. Trump questioned why the United States should accept people from "shithole countries," according to the New York Times.
January 30, 2018: Trump addresses congress in first State of the Union
"Over the last year, we have made incredible progress and achieved extraordinary success. We have faced challenges we expected, and others we could never have imagined. We have shared in the heights of victory and the pains of hardship," Trump said. "We endured floods and fires and storms.
March 25, 2018: Adult actress Stormy Daniels details alleged affair with Trump
Adult film actress Stormy Daniels, whose real name is Stephanie Clifford, gave an interview to 60 minutes where she not only doubled down on her previous allegation that she had a sexual encounter with Trump in 2006, but added that she was threatened to stay quiet about it afterwards.
April 19, 2018: Rudy Giuliani joins Trump's legal team only to contradict him in interviews
After joining Trump's legal team, Giuliani went on a press tour that ended in contrasting statements between him and the president.
Giuliani first gained attention for contradicting President Trump over his knowledge of a $130,000 payment made to adult actress Stormy Daniels in October 2016 through attorney Michael Cohen.
In an interview with Sean Hannity on Fox News, Giuliani said Trump "did know about the general arrangement" surrounding the payment, weeks after Trump denied any knowledge. Giuliani later said in a statement that his references were "not describing my understanding of the President's knowledge, but instead, my understanding of these matters."
"We're not changing any stories," Trump told reporters following the incident.
"Rudy is a great guy, but he just started a day ago," he said. "He started yesterday. He'll get his facts straight. He's a great guy."
June 10, 2018: Trump insults Canadian Prime Minister at G-7 Summit
June 15, 2018: Trump criticized for praising North Korea leader Kim Jong Un too much
Trump returned to the United States from the much anticipated North Korea Summit with Kim Jong Un, where the two signed a deal meant to secure lasting peace, to criticism that he had given too much praise to the dictator. "He's the head of the country, and I mean, he's the strong head—don't let anyone think anything different," he said.
In another interview, Trump said Kim had, "a very good personality, he's funny, and he's very, very smart."