30 Actors Who Changed Their Names
Ever wondered why a celebrity's name just rolls off the tongue? Well believe it or not a number of A-listers weren't born with dazzling monikers.
It takes a lot to achieve stardom—people are willing to change their image, personality, and it turns out, even their name. Traditionally, celebrities have forsaken their birth names for all sorts of reasons. They may have decided the name their parents gave them will be difficult to pronounce or remember, or lacks a certain pizazz.
Newsweek has rounded up several actors who have rebranded themselves and some may surprise you.
Meghan Markle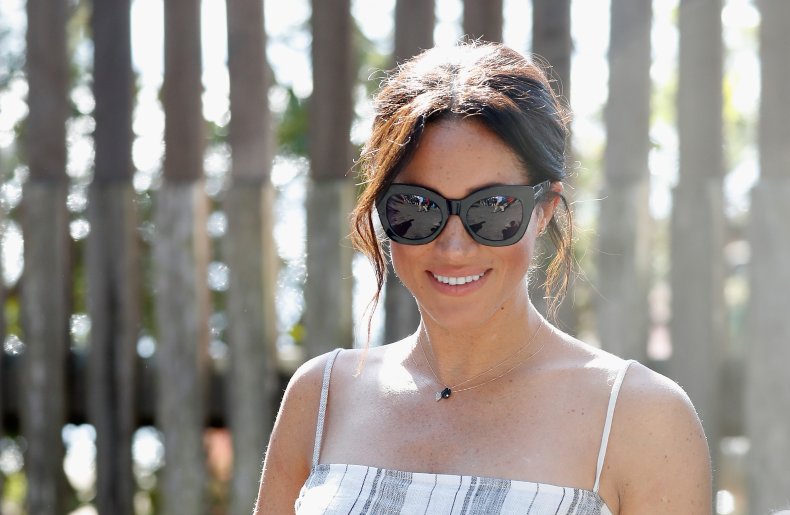 The Duchess of Sussex was born Rachel Meghan Markle, but dropped her first name in her professional career, though it is not known why. Strangely, it is the same name as her character in the hit TV show Suits, where Meghan plays paralegal Rachel Zane.
Reese Witherspoon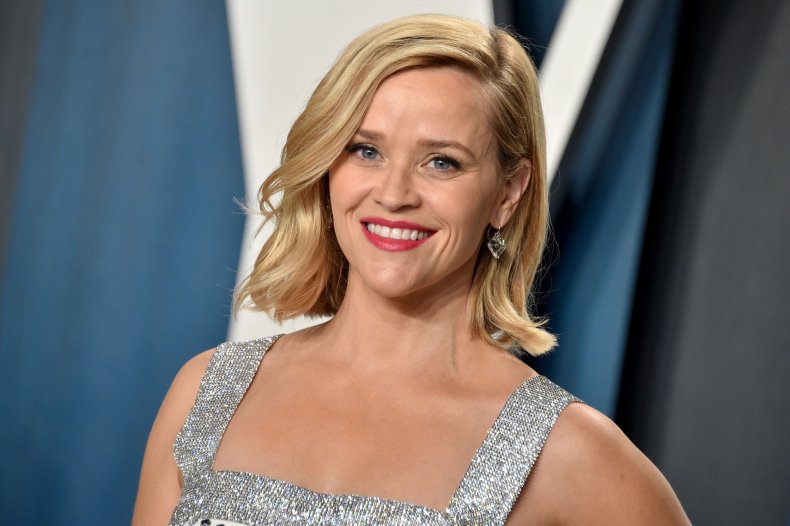 The Big Little Lies actor legally changed her first name to Reese, which was her mother's maiden name. Her full name is Laura Jeanne Reese Witherspoon and it is thought she shortened it to add more of a ring.
Emma Stone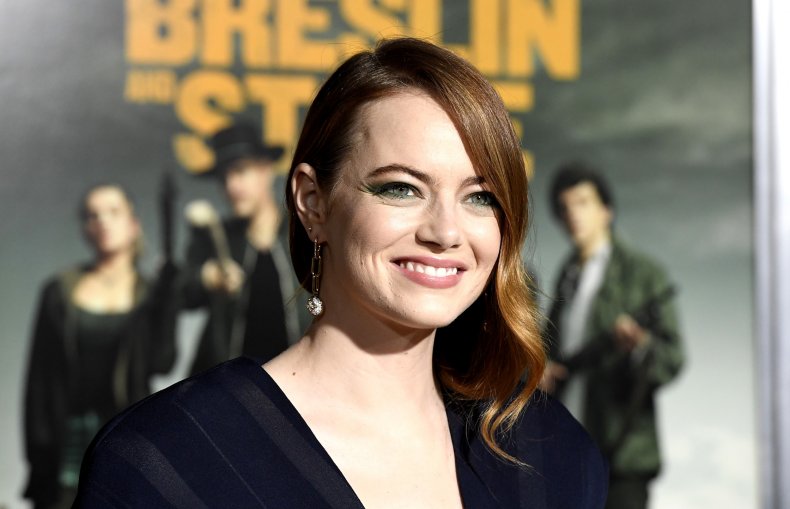 It's only a small change, but the Spider-Man star altered her name at age 16. After discovering that there was another actor with an identical name registered with the Screen Actors Guild, she changed her first name from Emily to Emma.
Charlie Sheen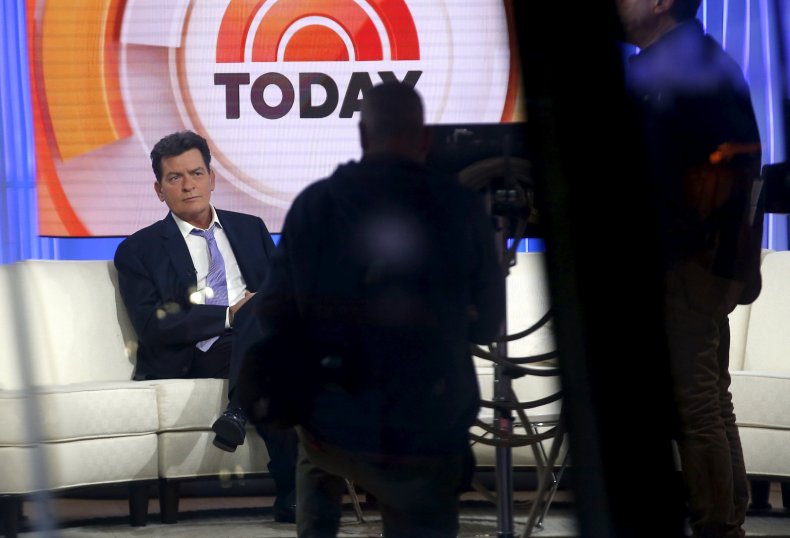 Carlos Irwin Estevez. This was the name given to Charlie Sheen at birth by his parents Martin Sheen (whose real name is Ramón Estévez) and artist Janet Templeton. He honored his paternal roots later in life, changing his name back to Carlos Estevez for his credit in the film Machete Kills.
Blake Lively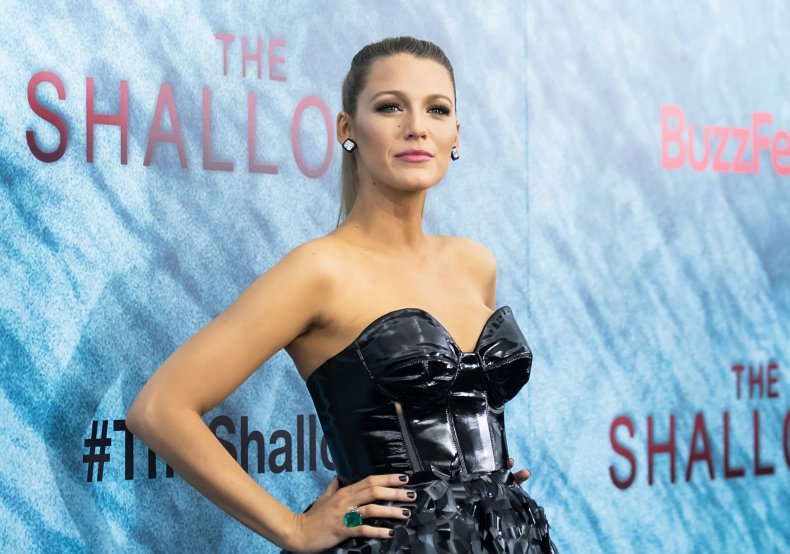 Born Blake Ellender Brown, the Gossip Girl actor chose to take her mother's surname, Lively.
Jonah Hill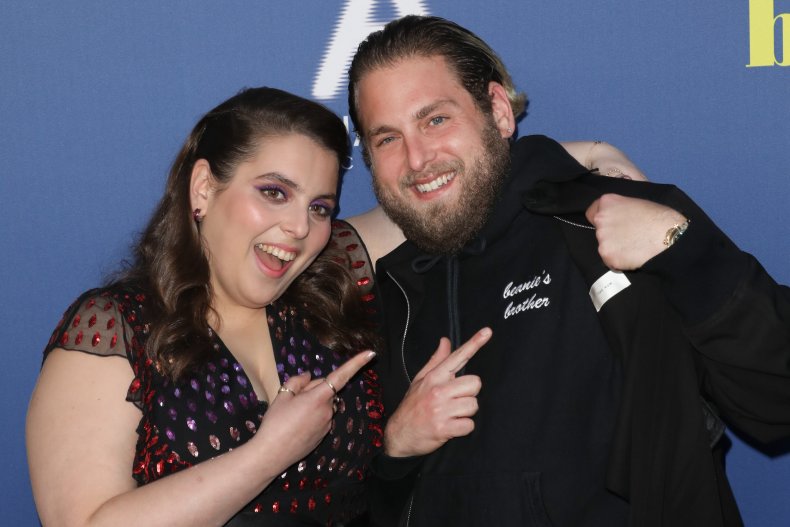 The actor and director dropped his family name, Feldstein, at the beginning of his career and uses his middle name, Hill. Fans were startled at the 2018 Golden Globes when they made the connection that Hill was the brother of Booksmart actor Beanie Feldstein, who kept her family name.
Mila Kunis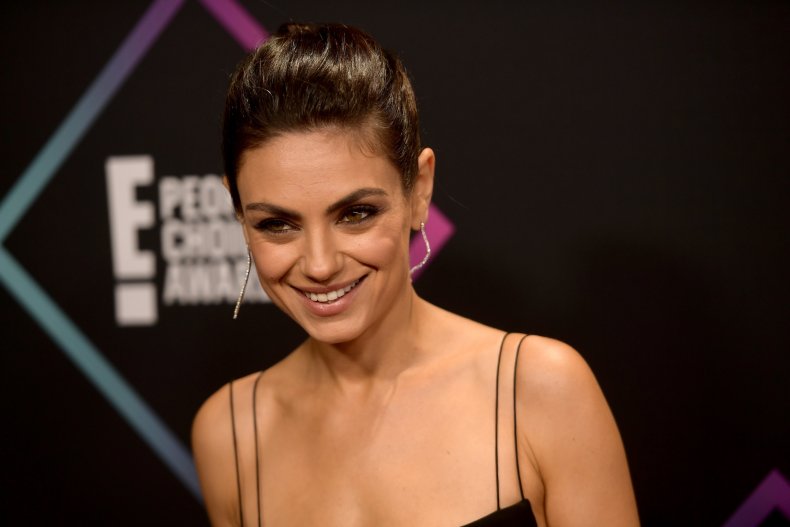 Milena Markovna Kunis moved to Los Angeles from Ukraine when she was a child. The actor started shortening her name in the early stages of her acting career in America.
Jude Law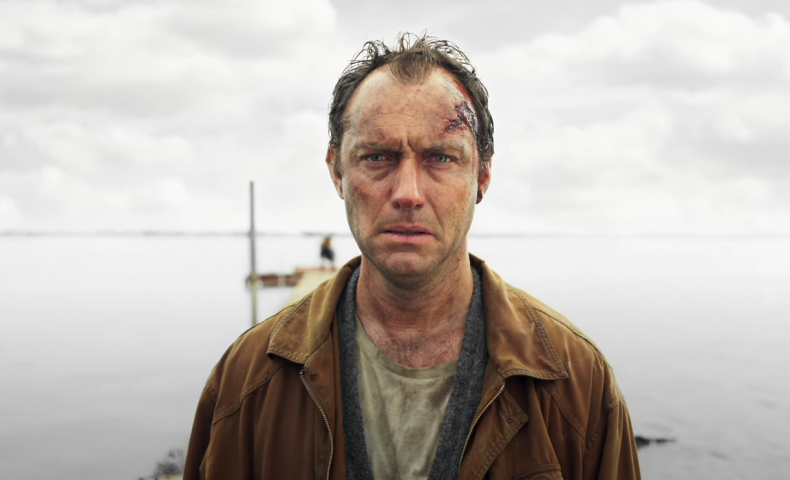 The British actor ditched his birth name, David, and took up the stage name Jude when he enrolled with a youth drama group in London in the 1980s. The actor admitted during a 2016 appearance on U.K. chat show The Graham Norton Show that growing up he was once mistaken for a girl because of his name choice.
Vin Diesel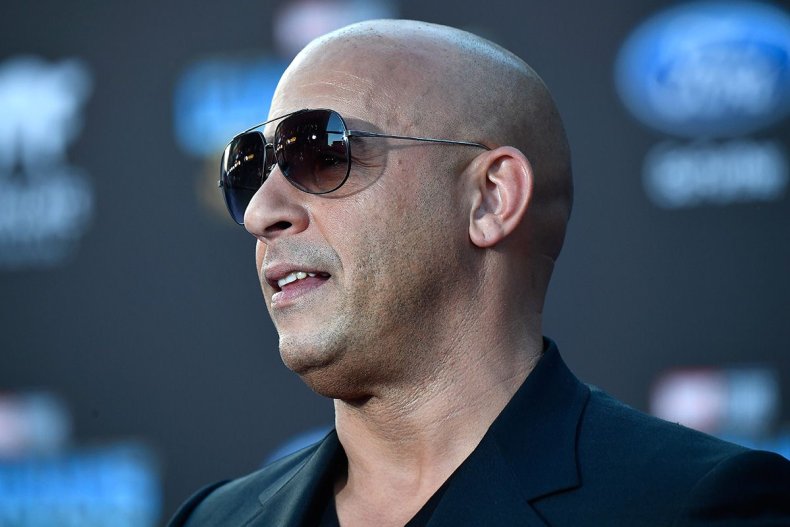 Originally Mark Sinclair, the Fast and Furious actor changed his name at age 17 when he became a bouncer at a fashionable New York club.
Helen Mirren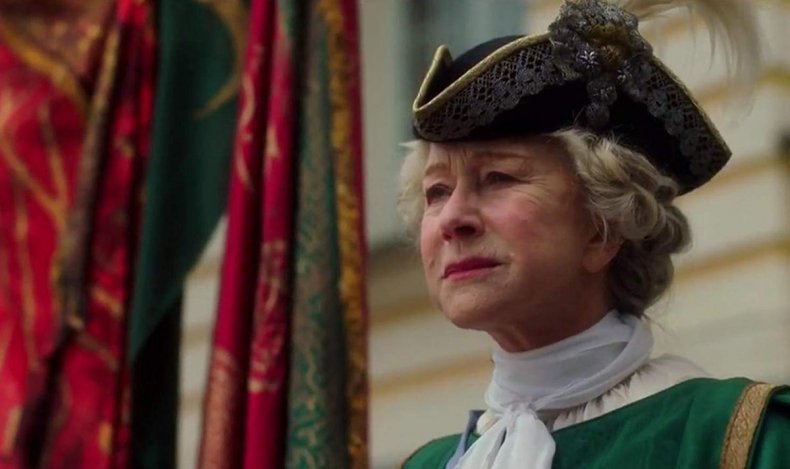 Dame Helen Mirren was actually born Ilyena Lydia Vasilievna Mironov to a Russian father and an English mother. The British actor's father changed the family name to Miren in the 1950s.
Rihanna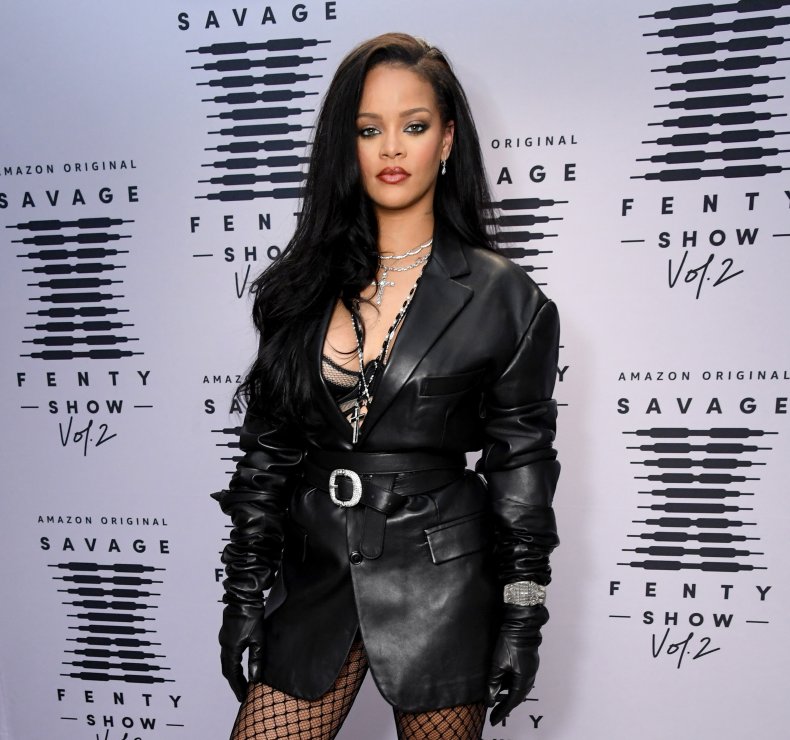 The singer, actor, fashion designer and businesswoman was born Robyn Rihanna Fenty. In Arabic, her middle name refers to a scented flowering plant "sweet basil", and she still goes by Robyn with her family and close friends.
Brad Pitt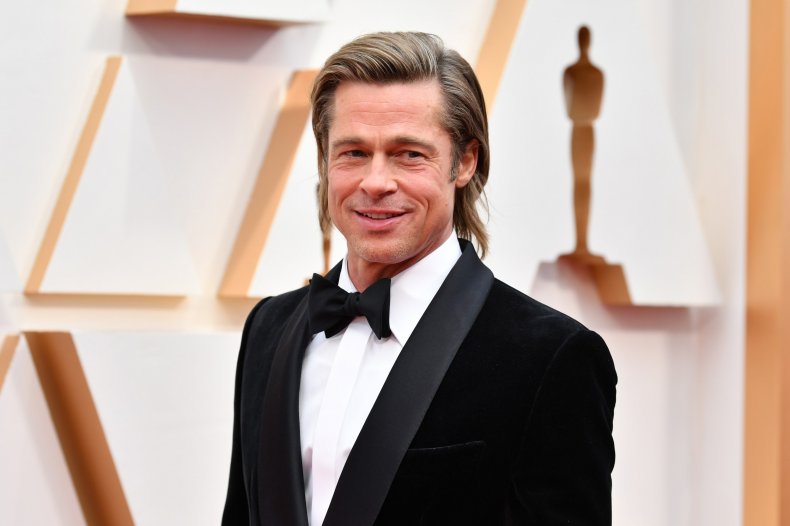 William Bradley Pitt dropped the first part of his name to go simply by Brad.
Ashton Kutcher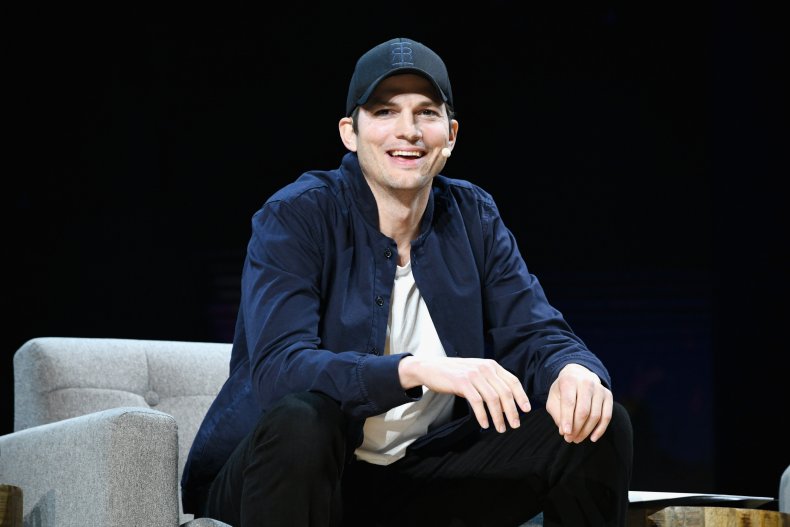 Another small change, Christopher Kutcher changed his name to Ashton, his middle name, when he became an actor.
Miley Cyrus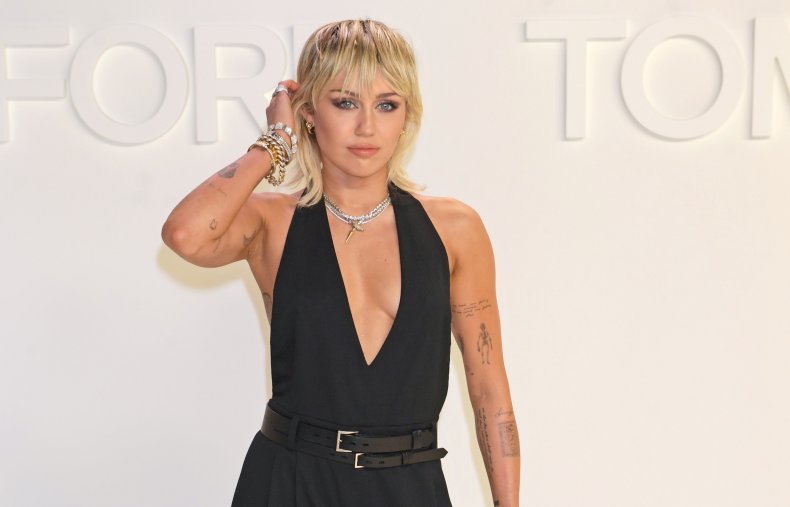 Miley was originally named Destiny Hope Cyrus because her parents, Billy Ray Cyrus and Leticia Jean, believed she would achieve great things. After rising to fame at an early age, she decided to use her childhood nickname "Miley" as her stage name.
Olivia Wilde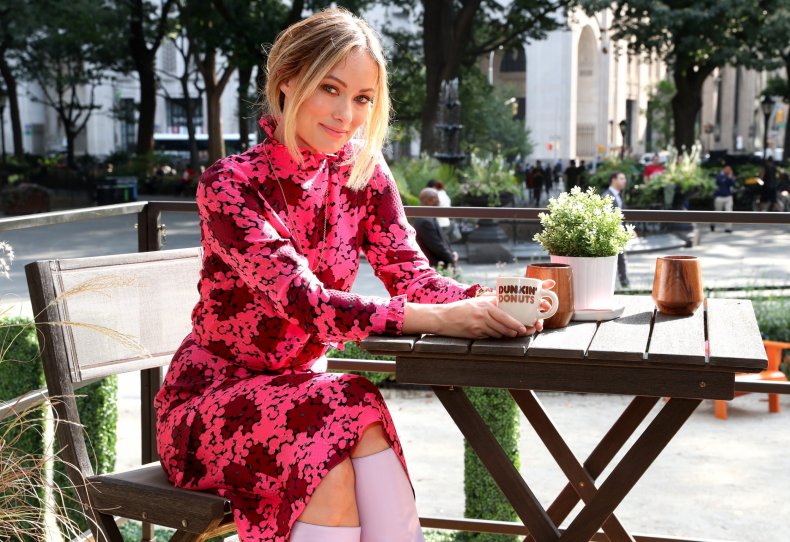 The actor and filmmaker was born Olivia Jane Cockburn but was reportedly inspired to change her name while acting in a play by Oscar Wilde while at school. She told the Observer in 2007 that she changed her surname while playing Gwendoline in The Importance Of Being Earnest.
Nina Dobrev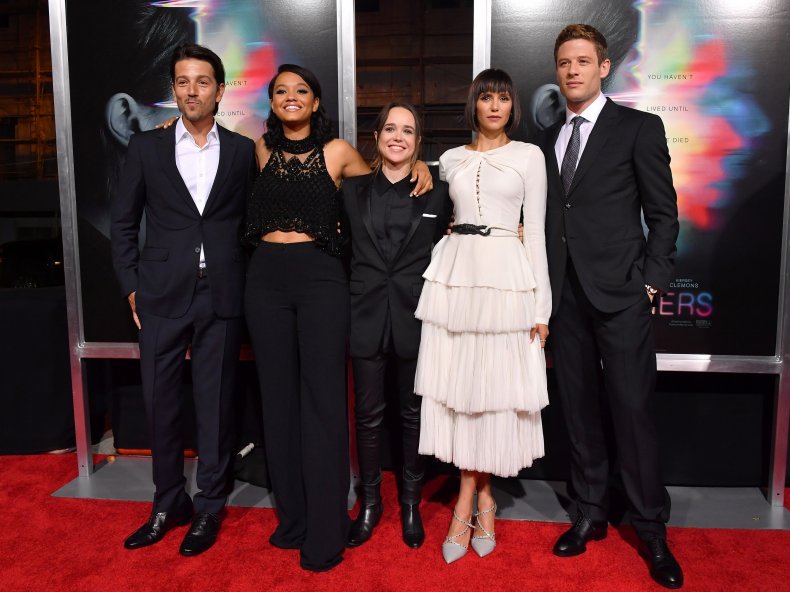 The Canadian and Bulgarian actor was born Nikolina Konstantinova Dobreva but she shortened both her first and last names when she began her acting career.
Michael Caine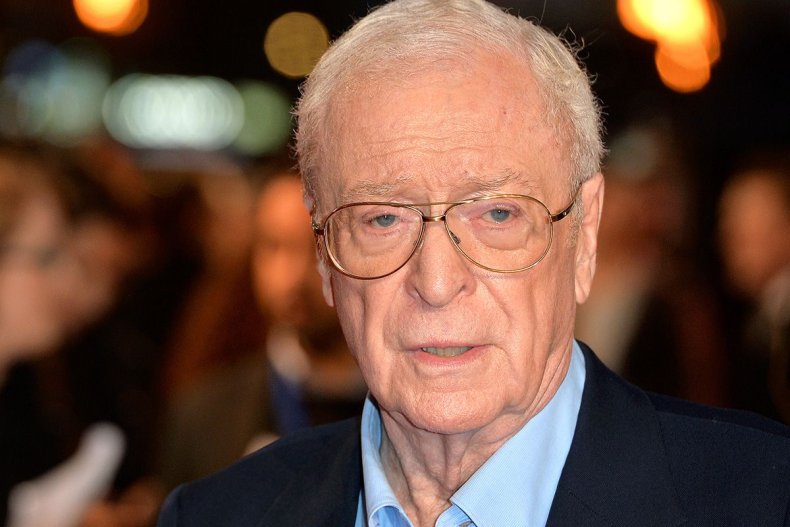 Maurice Joseph Micklewhite's first stage name was Michael Scott, but this changed again after the actor moved to London. He has revealed in interviews that he was inspired by a poster for the Humphrey Bogart drama The Caine Mutiny.
Natalie Portman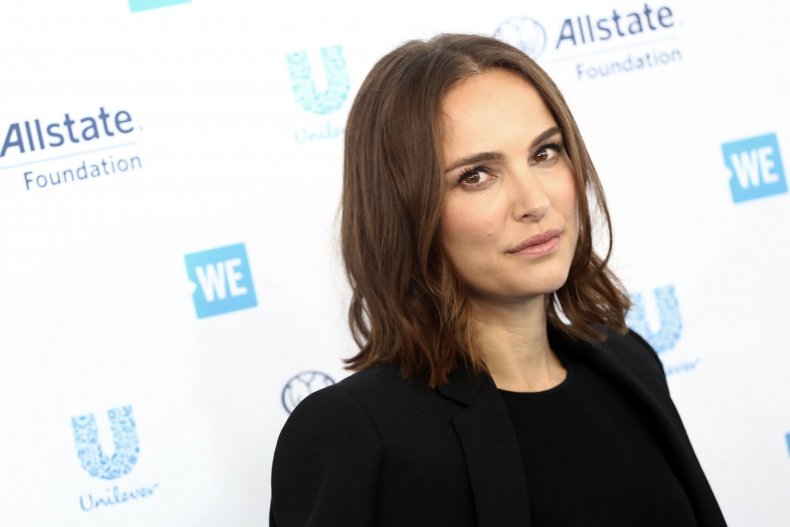 Born in Israel as Natalie Hershlag, the Black Swan actor changed her name to protect her privacy. As a child star, she adopted her grandmother's surname, Portman, after winning a part in Luc Besson's Leon.
Mindy Kaling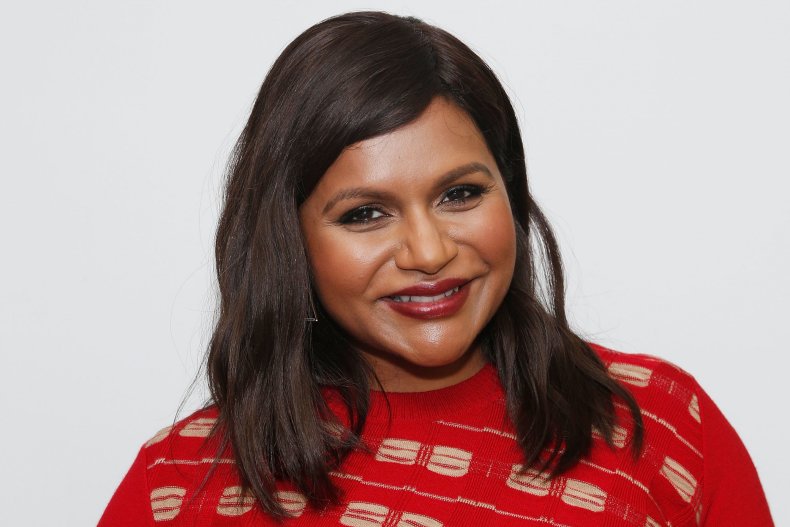 The comedian and actor shortened her full name, Vera Mindy Chokalingam, early on in her career after it was mispronounced numerous times in stand-up gigs.
Whoopi Goldberg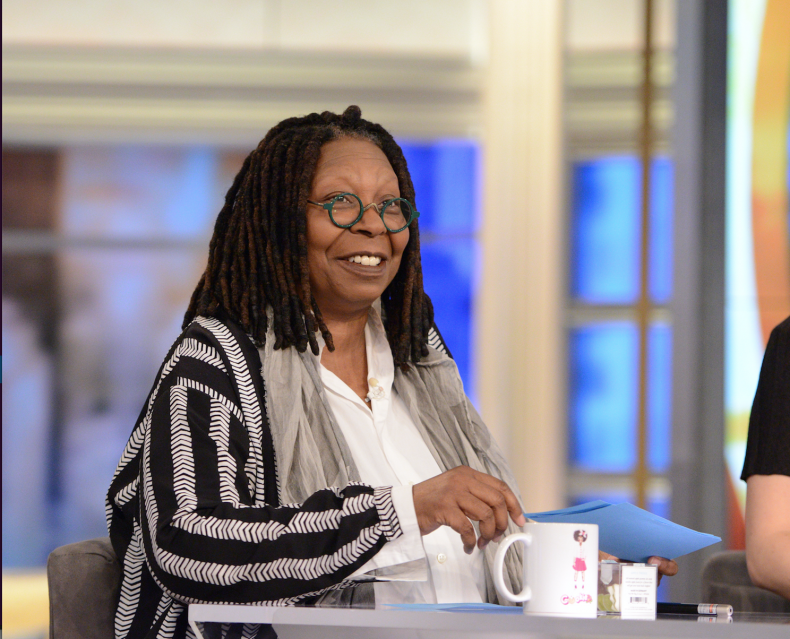 Before Caryn Elaine Johnson became famous, her co-workers had joked that she passed gas frequently and they gave her the nickname, Whoopi Cushion. It has been reported that her mother advised her that she would be better received in Hollywood if she went by a Jewish surname, so she became Whoopi Goldberg, but according to the Jewish Chronicle, when asked about her name at a charity event in London in 2011, she said: "I just know I am Jewish."
Tina Fey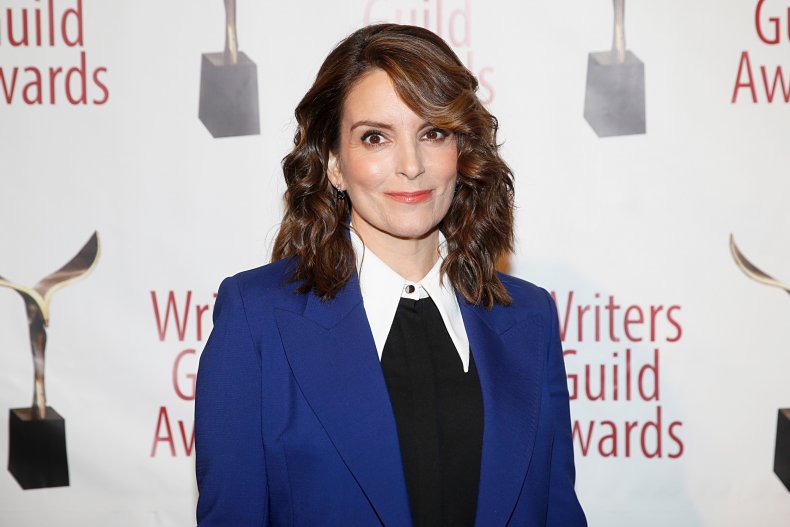 The Saturday Night Live comedian, born Elizabeth Stamatina Fey, took her stage name from her middle name. However, Tina's 30 Rock character, Liz Lemon, is actually a riff on her given name of Elizabeth.
Ice Cube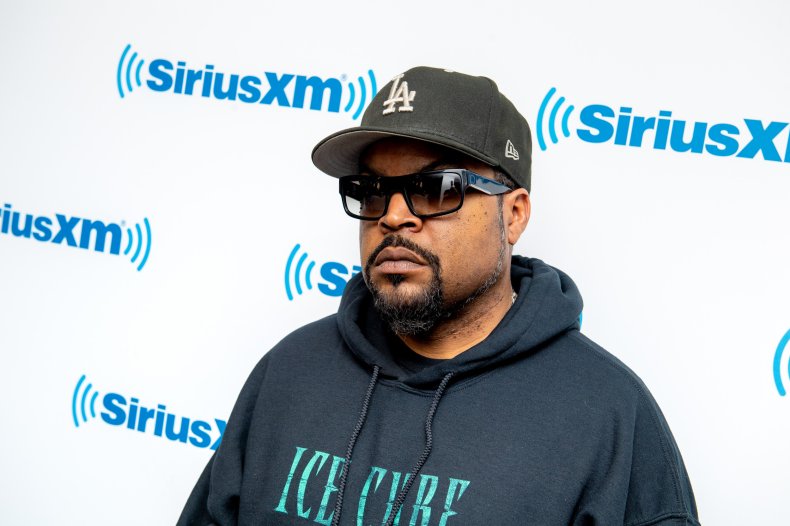 O'shea Jackson first got his nickname aged 13 from his brother, Clyde. In the middle of an argument, the famous rapper and actor was told: "I'm gonna take you down there, I'm slammin' you in the freezer and when they pull you out you're gonna be an ice cube."
Elizabeth Banks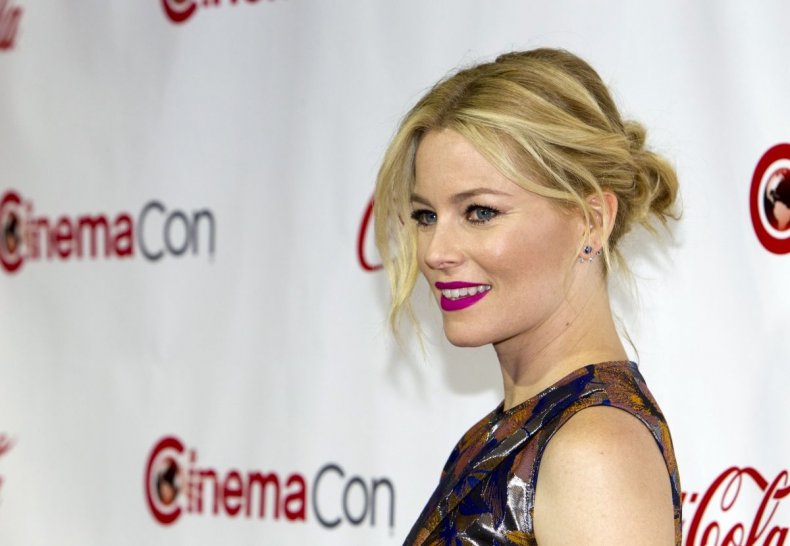 Elizabeth Banks changed her name from Elizabeth Mitchell upon joining the Screen Actor's Guild, as the name was already taken.
Jamie Foxx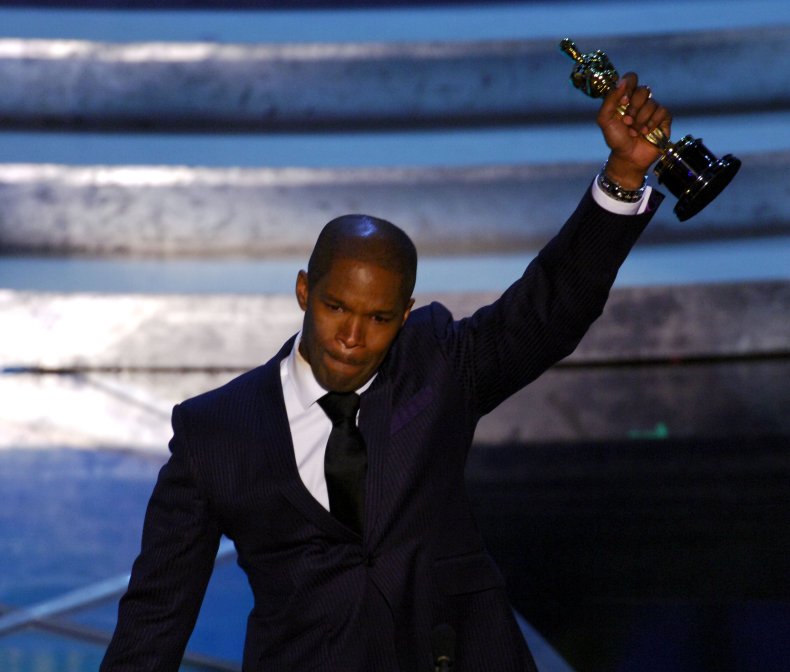 Foxx, while starting out as a comedian, changed his name from Eric Marlon Bishop in the hopes of sounding more gender-neutral after he realized female comedians usually got called up first to perform at stand-up gigs. His surname was reportedly selected as a tribute to the comedian and actor Redd Foxx.
Ben Kingsley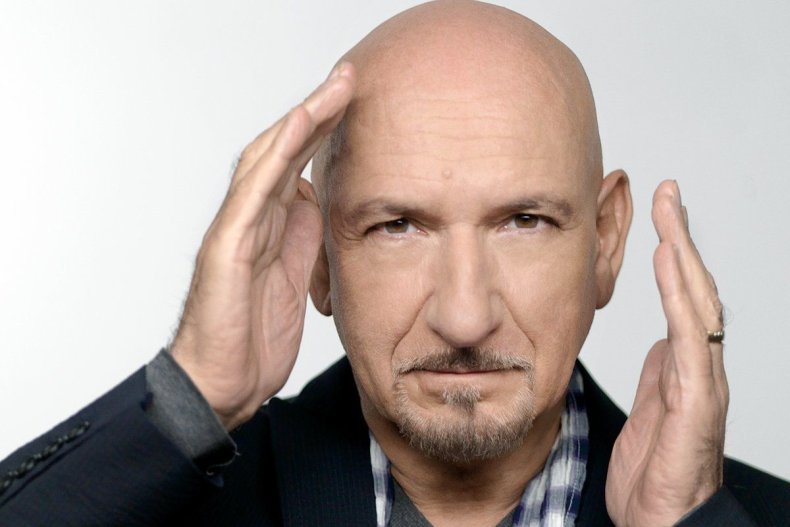 Born Krishna Bhanji, the actor has said in interviews that he changed his name when he started achieving fame in the late 70s for fears that an Asian name would hinder his acting career.
Queen Latifah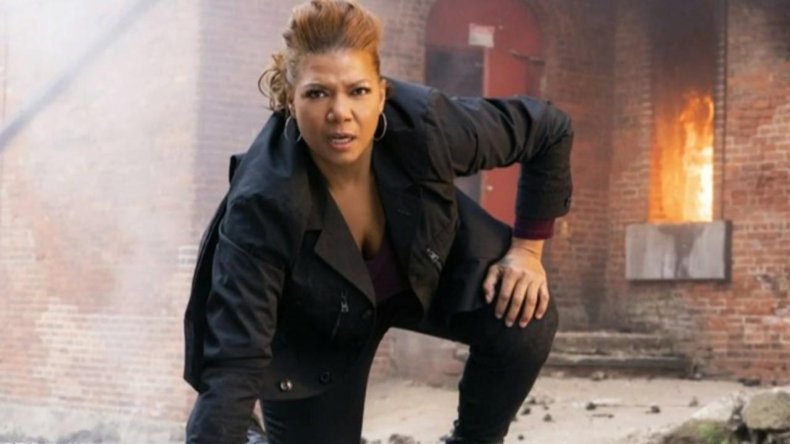 Latifah changed her name from Dana Elaine Owens at only eight years old, following a trend in her neighborhood of kids adopting names with Arabic roots. The name means delicate, sensitive, and kind, qualities which the Chicago actor said she identified with.
Nicholas Cage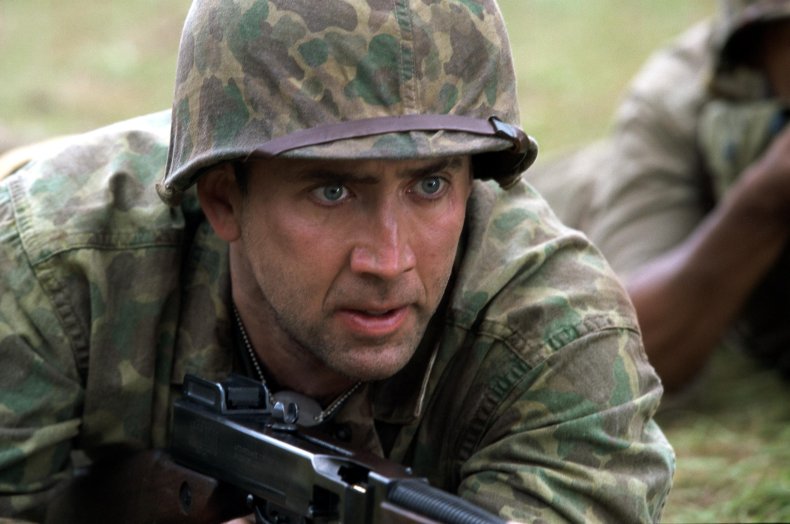 In the hopes of distancing himself from his famous uncle, Francis Ford Coppola, Nicolas abandoned his original surname to go by Cage.
Michael Keaton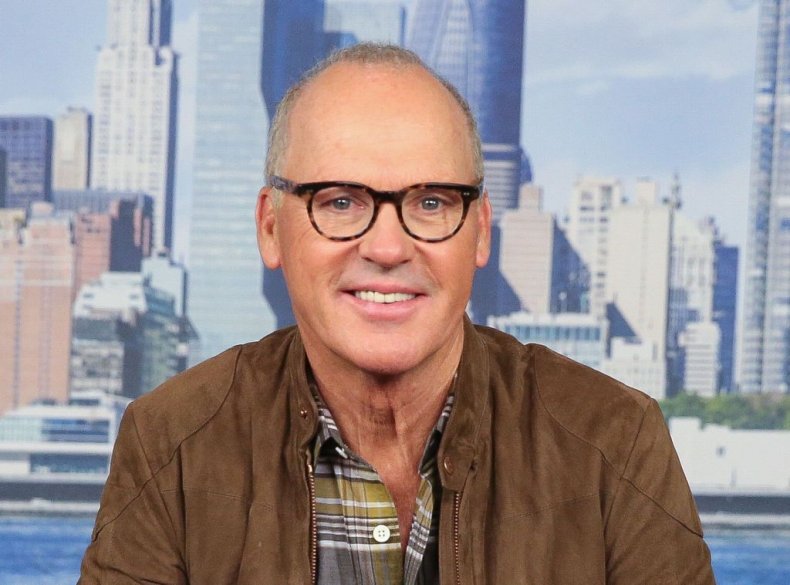 The Birdman actor chose the name Keaton at random, after discovering that his real name, Michael Douglas, was already taken in the acting union. A talk-show host named Mike Douglas and the famous Wall Street actor Michael Douglas had already beaten him to it.
Antonio Banderas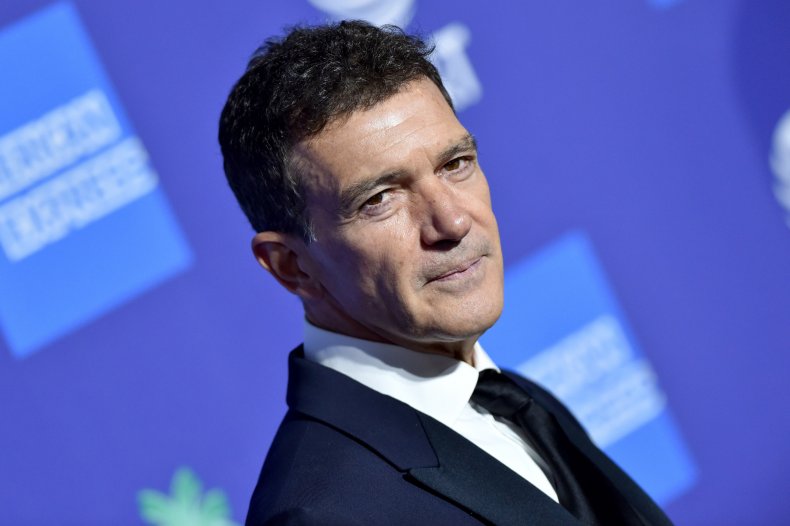 Named José Antonio Banderas at birth, the Spanish actor now goes by his middle name.
Meg Ryan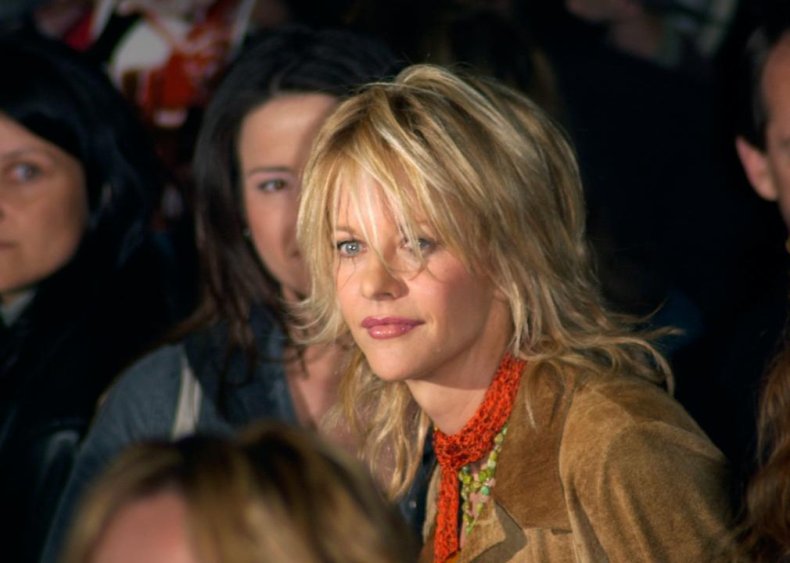 Before she became a household name the Hollywood actor's title was quite a mouthful. She went from Margaret Mary Emily Anne Hyra to the easier-to-remember Meg Ryan, going on to become one of the most-loved romantic comedy leads of the 80s and 90s.