30 Advocacy Groups Warn Zuckerberg Allowing Trump Back on Platform Will put 'Lives and Democracy at Risk'
More than 30 nonprofit advocacy organizations have advised Facebook to make Donald Trump's suspension from the platform permanent in order to protect "American lives and democracy."
In a letter sent Thursday to the social media giant's CEO Mark Zuckerberg, the coalition expressed "grave concern" over the recent decision to suspend the former president until 2023.
"It is unconscionable that you would even consider giving Donald Trump a second chance knowing full-well what he will do with it," the letter read. "You would be handing him the megaphone through which he incited an insurrection – and all without implementing meaningful design or enforcement changes to prevent the worst from happening again."
Facebook announced last week it would extend Trump's suspension on the platform until Jan. 7, 2023—two years from the date his access was first taken away following the violent attack on the U.S. Capitol on Jan. 6.
"Given the gravity of the circumstances that led to Mr. Trump's suspension, we believe his actions constituted a severe violation of our rules which merit the highest penalty available under the new enforcement protocols," Nick Clegg, the company's vice president for global affairs, wrote in a blog post.
Trump said the two-year ban was an "an insult to the record-setting 75M people, plus many others, who voted for us in the 2020 Rigged Presidential Election" and an act of censorship.
"They shouldn't be allowed to get away with this censoring and silencing, and ultimately, we will win. Our Country can't take this abuse anymore!" Trump said in a statement.
At the end of the two-year period, Facebook will reassess whether the risk to public safety has receded. If the suspension is lifted, Trump will be subject to stricter sanctions if he continues to commit violations.
If it's determined that there's still a "serious risk," then Facebook will extend the suspension and continue to re-evaluate until the risk is gone.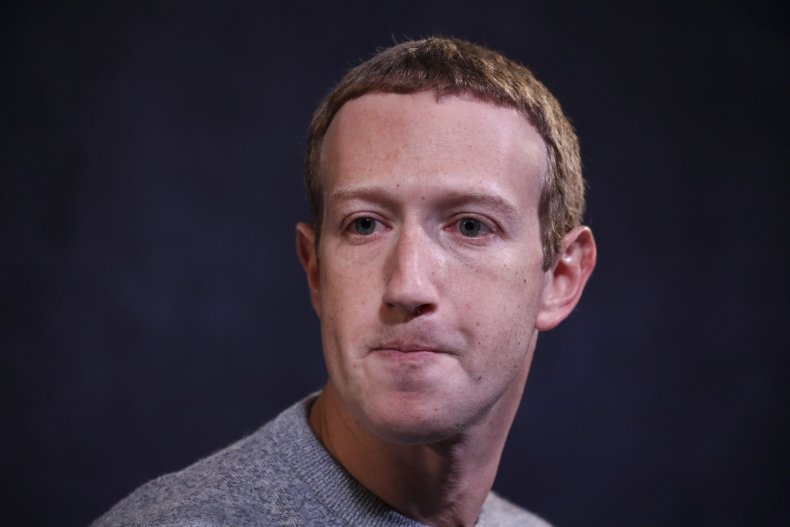 The coalition of advocacy groups—which included Media Matters for America, Accountable Tech, the Anti-Defamation League, the Black Lives Matter Global Network, and more—urged Zuckerberg to take a different course of action and remove Trump for good.
"If you move forward with this course of action, you will be knowingly putting American lives and democracy at risk," the letter read. "The undersigned organizations refuse to accept that as the cost of business; we strongly urge you to reverse your decision and permanently ban Donald Trump from your platform."
Newsweek reached out to Facebook for comment on the letter but didn't receive a response before publication.