30% of Anti-Asian Incidents in 2020 Used Rhetoric Like 'China Virus,' 'Kung Flu,' Report Says
Thirty percent of anti-Asian incidents between March and August last year used anti-Chinese rhetoric like "China virus" or "kung flu."
A report from Stop AAPI (Asian American Pacific Islander) Hate found that 789 incidents of the more than 2,500 reported to the organization during the coronavirus pandemic used anti-Chinese rhetoric. Of these incidents, 23 percent used China as a scapegoat for the coronavirus pandemic.
The Stop AAPI Hate reporting center was founded by the Asian Pacific
Policy and Planning Council, Chinese for Affirmative Action and San Francisco State University's Asian American Studies Department in response to the escalation of xenophobia that resulted from the pandemic.
"Over 700 of the incidents reported to Stop AAPI Hate, of the 2,500 we had received at that point, actually correlated to comments that were made about China, as the 'China virus,' the 'Wuhan virus' and 'kung flu,' and similar comments that were made about sending people back to their country," the organization's co-founder, Manjusha Kulkarni, told lawmakers on Thursday.
Kulkarni and a number of other prominent activists and academics testified before the House Judiciary Committee in a hearing on discrimination and violence against Asian Americans. Most pointed out that words from elected officials matter.
Many of the witnesses mentioned former President Donald Trump's rhetoric surrounding the pandemic, most notably his repeated use of "the China virus" to describe the coronavirus, and how it has fueled the growing attacks against Asian Americans.
On Tuesday night, Robert Aaron Long killed eight people at three massage parlors in the Atlanta area. Of the eight who died, six were Asian women.
In another report, Stop AAPI Hate said it received 3,795 reports of anti-Asian incidents between March 19, 2020, when most of the country was under lockdown, through February. The report noted that women were 2.3 times more likely to be the victims of hate incidents than men and that businesses were the primary site of discrimination.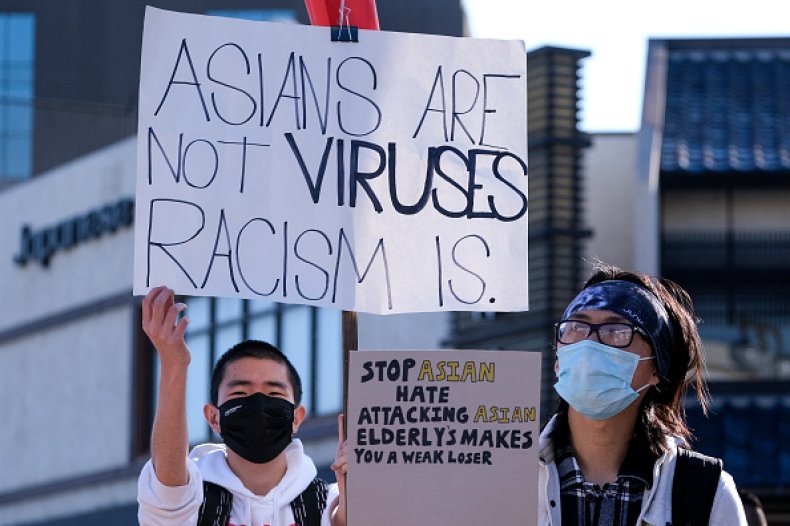 Actor Daniel Dae Kim, who also spoke during Thursday's hearing, said that leaders' words matter, especially when they spew racist rhetoric. He called out not only Trump but other officials who have echoed the former president's remarks.
"Yes, it matters that other representatives, other than the president, have been using these terms of hate and connecting Americans to a virus that they have no connection to whatsoever. It is part of our leadership," Kim told lawmakers.
"It's a shameful thing to have to say, 'Don't listen to what your president is saying. Don't listen to what your senator is saying.' If you cannot teach your children the same things that you would ask of your leaders, then what example are we setting?" he asked.
"Words matter, from our president, from our leaders, from anyone with a platform," Kim continued. "Which is why I'm here today to ask those of you who are leading us to speak out for us, instead of encouraging hate."
Erika Lee, a professor of history and Asian American studies at the University of Minnesota, agreed with Kim.
"During this past year, some of our highest elected officials deliberately and consistently used racist language tying COVID-19 to Asians," Lee said. "This included the phrases that we've been talking about this morning—Chinese virus, Wuhan virus—and also telling Americans to blame China for the pandemic."
Lee continued, "These words matter, especially when they repeatedly came from the White House during the previous administration. Researchers have found that the anti-Asian rhetoric promoted by leaders directly correlated with a rise in racist incidents against Asian Americans."