The 30 Most Popular Songs That Never Won a Grammy
According to the Recording Academy, Grammys are awarded to honor excellence in the recording arts and sciences. The peer-given award, which is voted on by a body of artists and technical professionals, recognizes the best of the best, making it the most prestigious award in music. Indeed, the award isn't given based on sales numbers or chart positions, but still, it seems that a Grammy award should be a good indicator of what songs, artists, and albums have been the most successful over the previous year.
This, however, isn't totally true. The first Grammy Awards took place on May 4, 1959. In the 60 years since, the Recording Academy has failed to recognize several popular, important, and sometimes culturally significant songs. In this article, Stacker has rounded up 30 such misses. What follows is a list of 30 of the most popular songs that never won awards.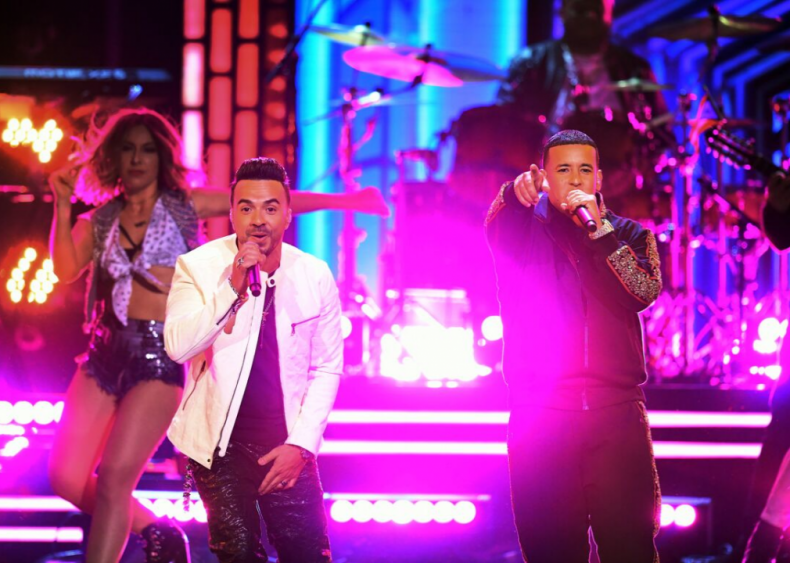 Stacker combed through the Billboard All-time Hot 100 Chart and identified the 30 songs (starting with No. 1) that topped the charts without winning any Grammys. According to Billboard, the All-Time Hot 100 songs are "ranked based on an inverse point system, with weeks at No. 1 earning the greatest value and weeks at lower spots earning the least. Due to changes in chart methodology over the years, eras are weighted differently to account for chart turnover rates during various periods." This data was updated in September 2019.
Ranked from lowest to highest rating on the Billboard All-Time Hot 100 Chart, these songs, ranging from "Call Me" by Blondie to "Party Rock Anthem" by LMFAO to "Endless Love" by Diana Ross and Lionel Richie, may not have won any trophies, but they were all wildly successful with audiences. You might even be surprised by some of the tracks that were snubbed!
You may also like: Most famous musicians that haven't won a Grammy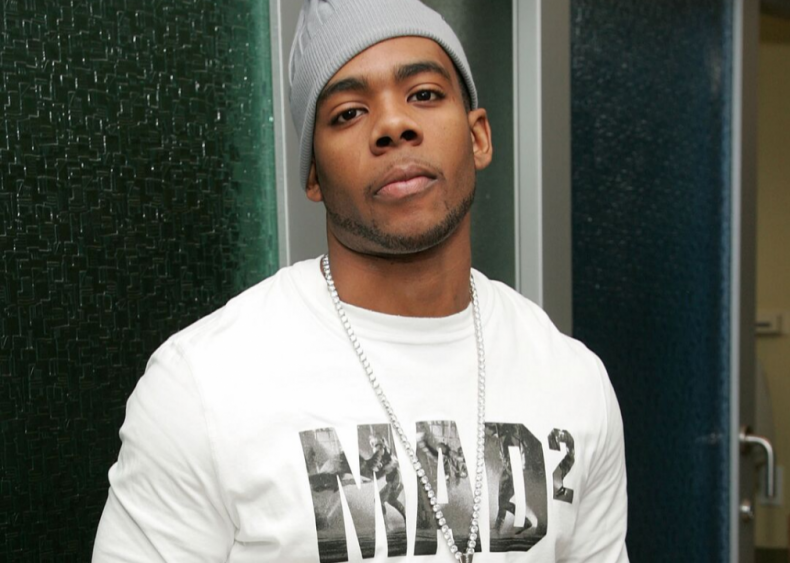 30. 'Let Me Love You' by Mario
- All-Time Hot 100 rank: #58
- Year: 2004
It was Mario's fellow R&B star, Ne-Yo, who actually wrote the lyrics to the 2004 hit "Let Me Love You." The song earned the distinction of being the first track to reach No. 1 (in America) that Ne-Yo ever worked on. Overall, "Let Me Love You" spent nine weeks in the top spot, also claiming the No. 1 position in Germany and New Zealand.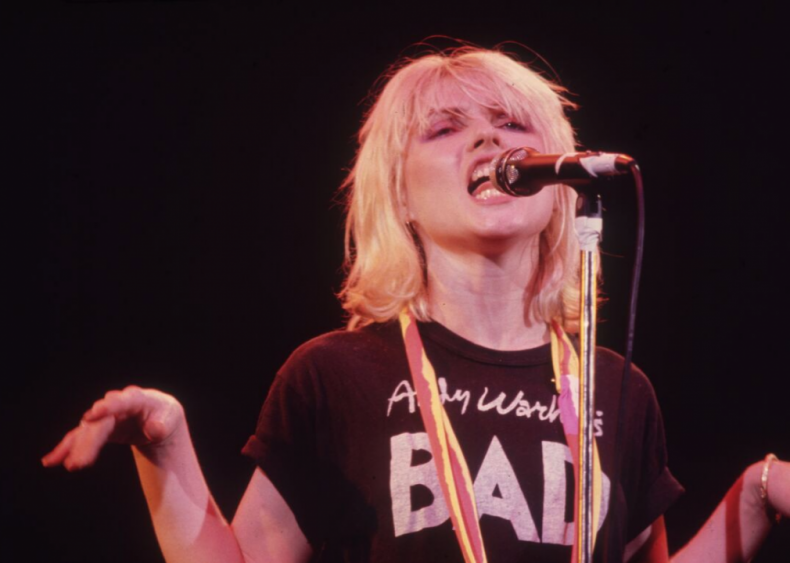 29. 'Call Me' by Blondie
- All-Time Hot 100 rank: #57
- Year: 1980
American rock band, Blondie wrote "Call Me" with European disco producer Giorgio Moroder for the 1980 film American Gigolo. The song was intended to be the first single off of an album-length collaboration between the two parties, but, as fate would have it, the final project never came to fruition. Moroder told Billboard magazine that the experience was a difficult one, saying, "There was always fights.… We went to the studio and the guitarist was fighting with the keyboard player. I called their manager and quit." Still, "Call Me" remains Blondie's top-charting song in America.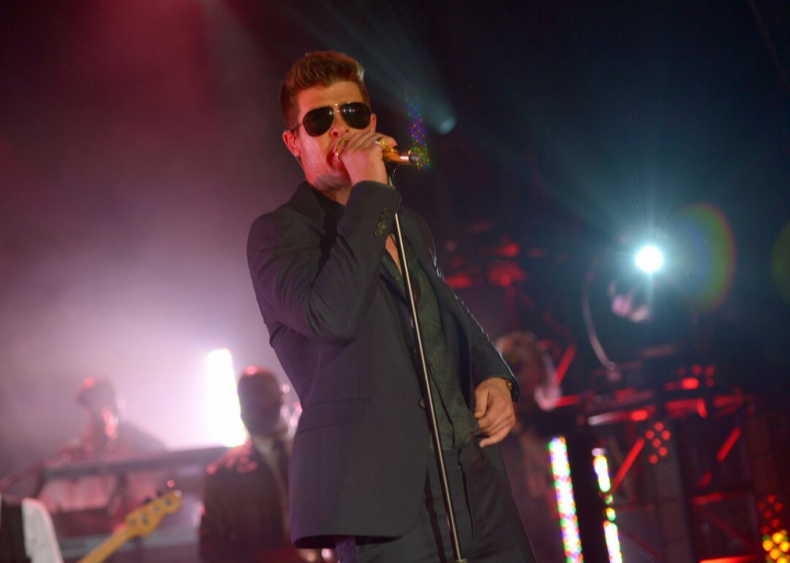 28. 'Blurred Lines' by Robin Thicke feat. T.I. & Pharrell
- All-Time Hot 100 rank: #51
- Year: 2013
In 2013, Billboard dubbed "Blurred Lines" the song of the summer. And while the track was a fan favorite, there was also an immense amount of controversy surrounding it, both for its racy content and for its alleged copyright infringement. In December 2018, a five-year legal battle ended with Robin Thicke and Pharrell having to pay $5 million to Marvin Gaye's estate after a judge ruled that the duo's track was too similar to Gaye's 1977 hit "Got to Give It Up."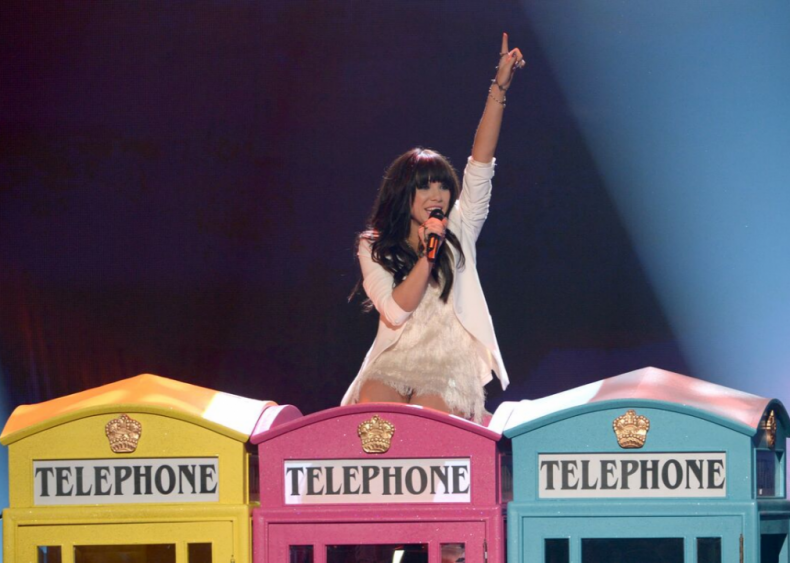 27. 'Call Me Maybe' by Carly Rae Jepsen
- All-Time Hot 100 rank: #50
- Year: 2012
Another Billboard-dubbed song of the summer, Carly Rae Jepsen's smash hit "Call Me Maybe" made history when it spent nine weeks at No. 1 on the Hot 100, the most time a Canadian-born woman has ever spent in the spot since the chart's debut. The song stood out in other ways as well: In 2012 it was the most purchased song on iTunes, the most viewed music video on Vevo, and the best-selling single globally.
26. 'Shadow Dancing' by Andy Gibb
- All-Time Hot 100 rank: #49
- Year: 1978
Unless you're a die-hard music trivia nerd, you might be unaware that Andy Gibb is the younger brother of Barry, Robin, and Maurice Gibb (a.k.a. The Bee Gees). While a substantial age difference kept Andy from ever joining his brothers' band, the foursome did write a lot of music together, including Andy's hit "Shadow Dancing." In 1978, the brothers Gibb performed the track together at a Jai-Alai Fronton Studios performance in Miami, marking the first time they'd perform together live.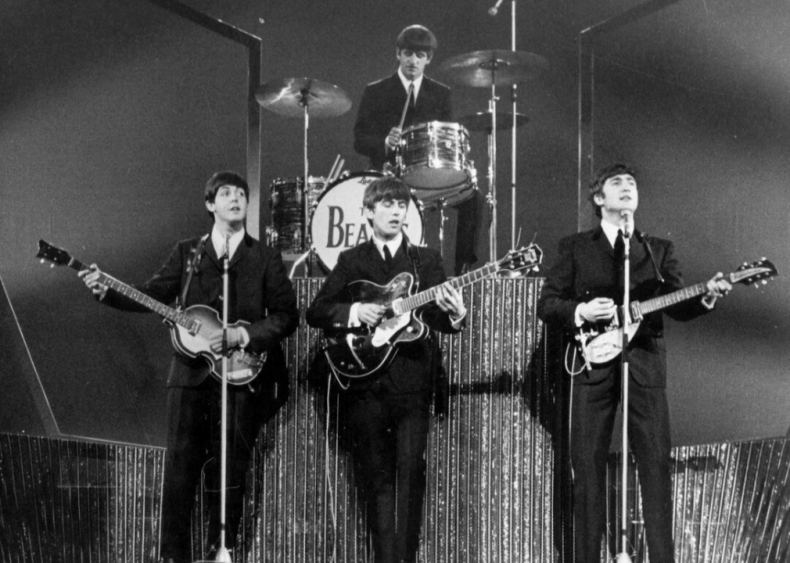 25. 'I Want to Hold Your Hand' by The Beatles
- All-Time Hot 100 rank: #48
- Year: 1964
In 1963, the Beatles sat down at Abbey Studios to record "I Want to Hold Your Hand" after their manager, Brian Epstein, asked them to write something for the American market. While the group was already wildly popular in Europe, they hadn't yet gained the same notoriety across the pond. Upon its December 26 release, the song was a runaway hit, selling 10,000 copies an hour in New York City alone.
24. 'It's All in the Game' by Tommy Edwards
- All-Time Hot 100 rank: #47
- Year: 1958
Tommy Edwards's "It's All in the Game" holds the distinction of being the only No. 1 hit ever written by a U.S. vice president. The song was composed in 1911 by then-banker Charles Gates Dawes, who became vice president under Calvin Coolidge in 1925. In 1951, the lyrics were added by a Brill Building songwriter named Carl Sigman.
23. 'Tie a Yellow Ribbon Round the Ole Oak Tree' by Dawn feat. Tony Orlando
- All-Time Hot 100 rank: #46
- Year: 1973
After reading a story in Reader's Digest about a Civil War soldier's homecoming called "Going Home," songwriters L. Russell Brown and Irwin Levine wrote their song "Tie a Yellow Ribbon Round the Ole Oak Tree" in a single day. The song, which was based on the folktale, became a cultural phenomenon. All over the country, people began tying yellow ribbons on trees to welcome soldiers home from Vietnam.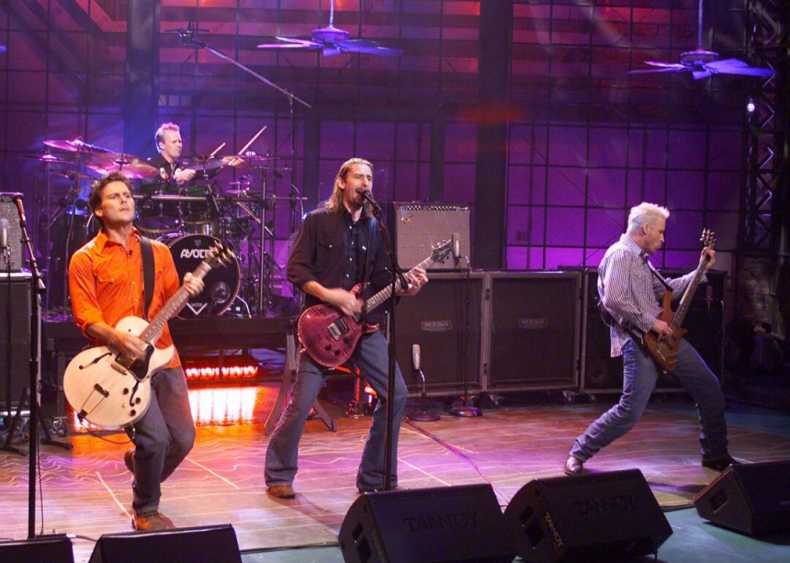 22. 'How You Remind Me' by Nickelback
- All-Time Hot 100 rank: #45
- Year: 2001
Before they released "How You Remind Me" on September 11, 2001, Nickelback had already completed two unremarkable albums. But it was this single, based on a fight that lead singer Chad Kroeger had with his then-girlfriend, that really catapulted them into the spotlight. The single became the most-played song on U.S. radio stations in 2002 as well as the most-played song of the first decade of the 21st century.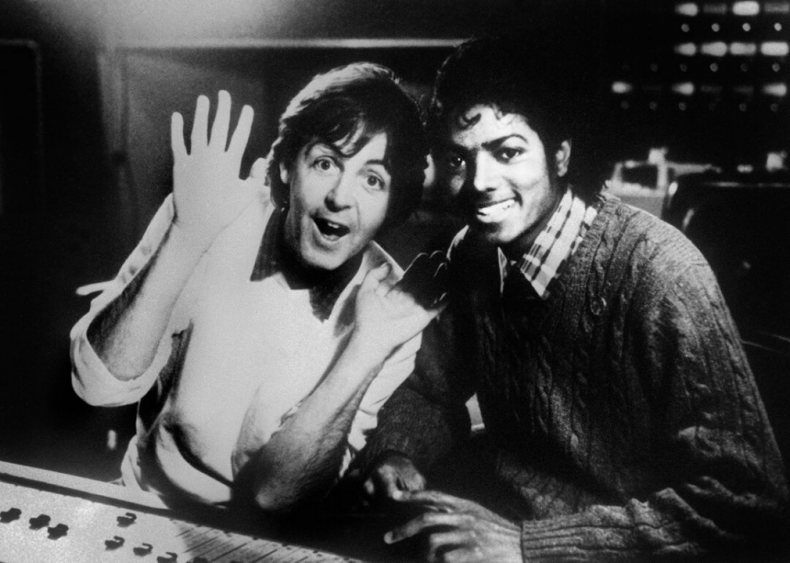 21. 'Say Say Say' by Paul McCartney & Michael Jackson
- All-Time Hot 100 rank: #44
- Year: 1983
Throughout the course of their professional relationship, Paul McCartney and Michael Jackson recorded and released three duets: "The Girl is Mine," "The Man," and "Say, Say, Say." While "Say, Say, Say" wasn't the first duet released by the musicians, it was the first one that they worked on together. The track topped Billboard charts for six straight weeks in 1983, eventually getting knocked off by Hall & Oates' "Say It Isn't So."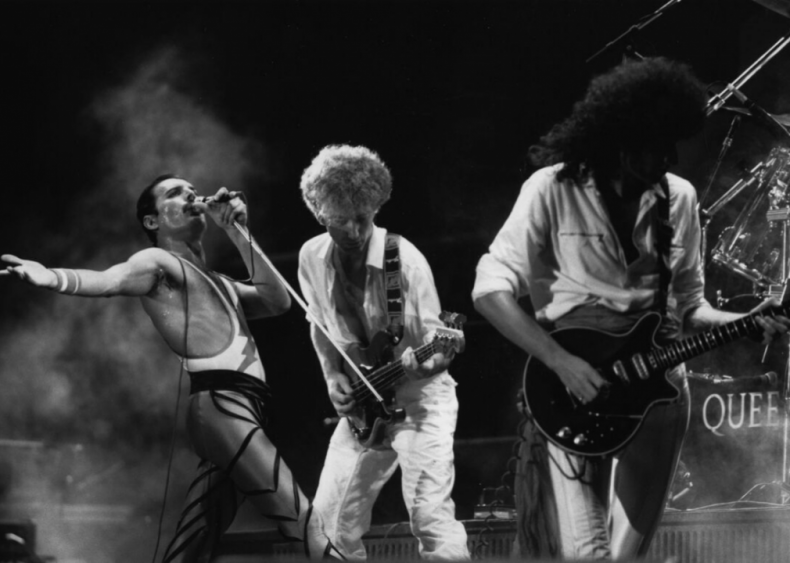 20. 'Another One Bites the Dust' by Queen
- All-Time Hot 100 rank: #43
- Year: 1980
Queen's bassist, John Deacon, wrote the music and lyrics for "Another One Bites the Dust," which would be the band's second No. 1 hit in the United States. In 2019, on the "Ultimate Classic Rock Nights" radio show, Deacon revealed that the lyrics we all sing along to today weren't actually his original lyrics. The first draft of the song was more lighthearted and funny, telling the story of a bunch of cowboys who literally "bit the dust." After recording the backing track, however, Deacon realized the song was "much heavier" than he'd originally thought, and he ended up rewriting the entire thing.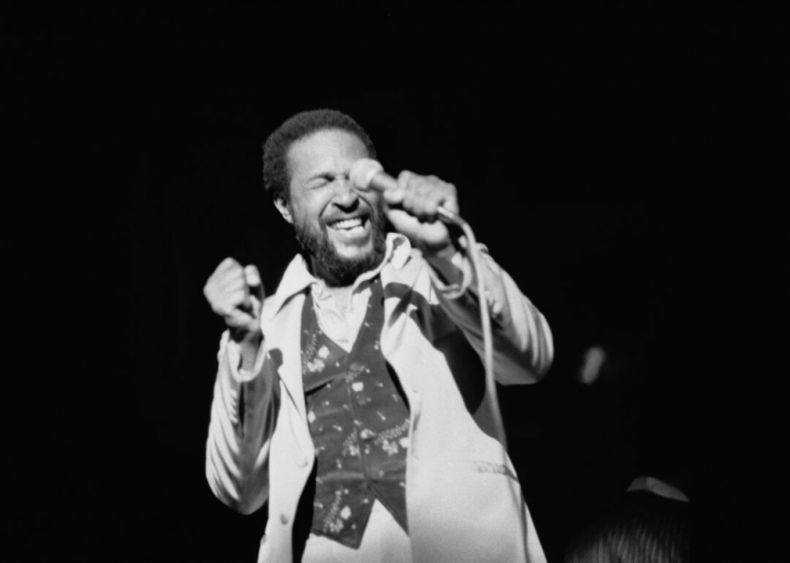 19. 'Let's Get It On' by Marvin Gaye
- All-Time Hot 100 rank: #41
- Year: 1973
When it was originally written by Ed Townsend, "Let's Get It On" was about the singer's desire to move on with life after beating his alcoholism. However, after Marvin Gaye got his hands on the track, the meaning and lyrics completely changed. The 1973 single cemented Gaye's reputation as a singer of "baby-making music," and "Let's Get It On" has been used in TV shows, movies, and commercials ever since to indicate an imminent romantic situation.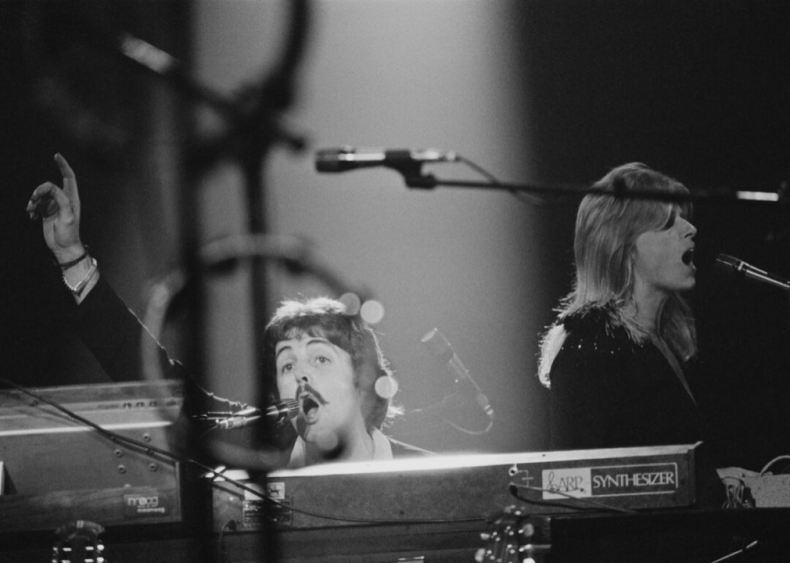 18. 'Silly Love Songs' by Wings
- All-Time Hot 100 rank: #40
- Year: 1976
Billboard named "Silly Love Songs" the No. 1 hit of 1976 after it topped the Hot 100 for five consecutive weeks. It was also Paul McCartney's biggest hit with his band Wings. The former Beatle reportedly penned the song in response to a comment from his ex-bandmate John Lennon who claimed the only songs McCartney ever wrote for the Beatles were "silly love songs."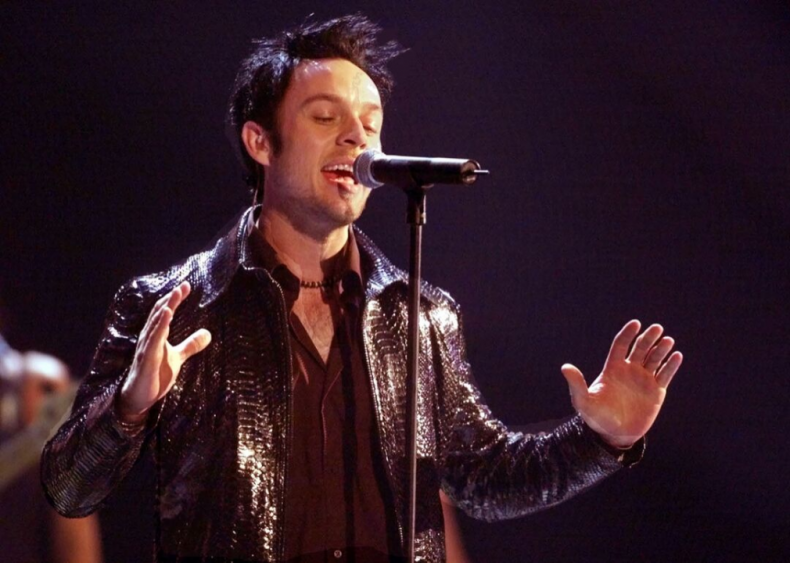 17. 'Truly Madly Deeply' by Savage Garden
- All-Time Hot 100 rank: #39
- Year: 1998
Australian duo Savage Garden reworked an older, unreleased song called "Magic Kisses," completely rewriting the chorus, to create their best-known hit "Truly, Madly, Deeply." After a radio station in Dallas added it to their playlist, the song, already popular in Australia, began to take off in America. When it reached the No. 1 position on the Billboard charts on January 1, 1998, it became the first Australian track to hold the position in over 15 years.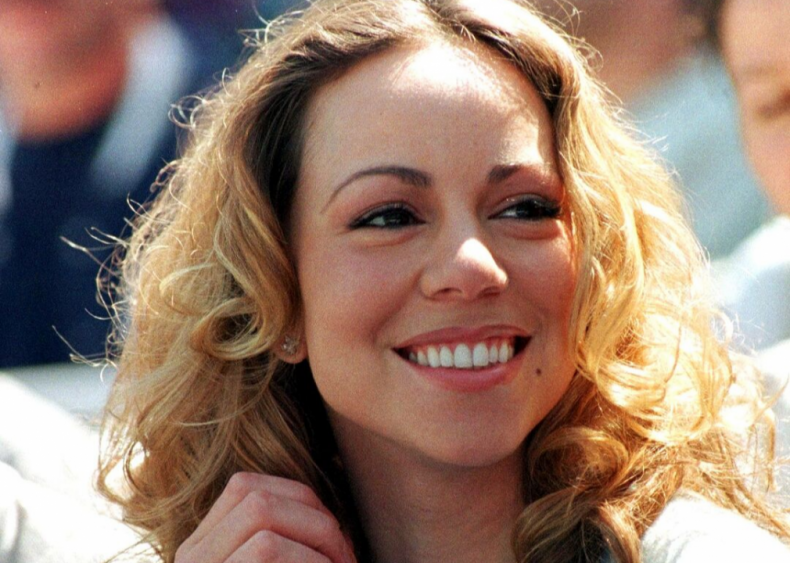 16. 'One Sweet Day' by Mariah Carey & Boyz II Men
- All-Time Hot 100 rank: #38
- Year: 1995
The Mariah Carey and Boyz II Men collaboration "One Sweet Day" broke records when it spent 16 weeks at No. 1 on the Billboard Hot 100 (the record was broken by Lil Nas X's song "Old Town Road" in 2019). The single was actually a combination of two separate songs: one written by Mariah Carey about the death of David Cole, and one written by Boyz II Men about the death of their road manager Khalil Rountree. The songs complimented each other so well that the artists could easily merge them together to create what Rolling Stone dubbed "the best ever musical collaboration."
15. 'Tossin' and Turnin'' by Bobby Lewis
- All-Time Hot 100 rank: #36
- Year: 1961
Despite the fact that "Tossin' and Turnin'" hit No. 1 on the Billboard charts and sold over 3 million copies, R&B crooner Bobby Lewis never became a household name. After the wild success of his first single, he only released one more commercially successful song titled "One Track Mind."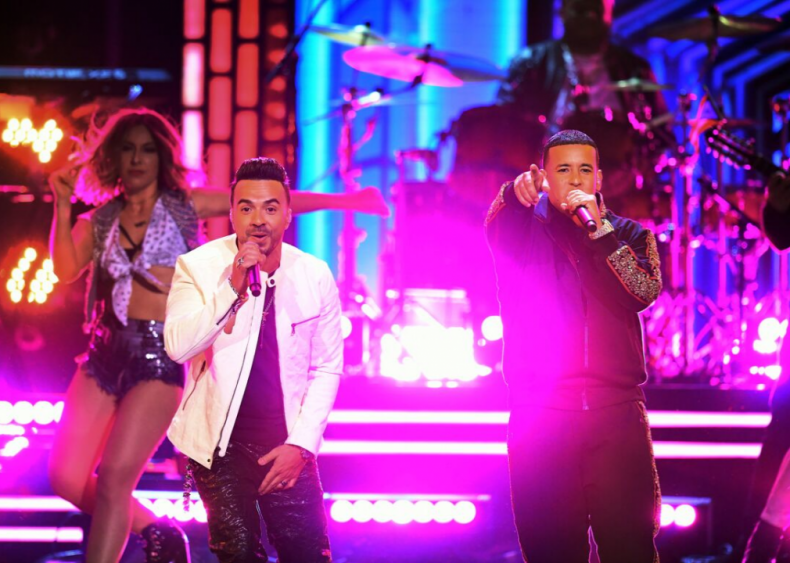 14. 'Despacito' by Luis Fonsi & Daddy Yankee feat. Justin Bieber
- All-Time Hot 100 rank: #33
- Year: 2017
Reggaeton is a genre of music that combines elements of traditional Latin music with American hip hop. "Despacito" is the first song in the genre to hit No. 1 in the United States. The Luis Fonsi, Daddy Yankee, and Justin Bieber track—which took home a Latin Grammy—was wildly successful, becoming the most-watched music video on YouTube and the most-streamed song ever.
13. 'Too Close' by Next
- All-Time Hot 100 rank: #30
- Year: 1998
While "Too Close" is an overtly sexual song, the content didn't stop the track from becoming 1998's biggest hit. Next's single spent a whopping 38 weeks on Billboard's Top 20. The song is also credited with starting the suggestive dance style called "freaking" which remains popular in clubs around the world.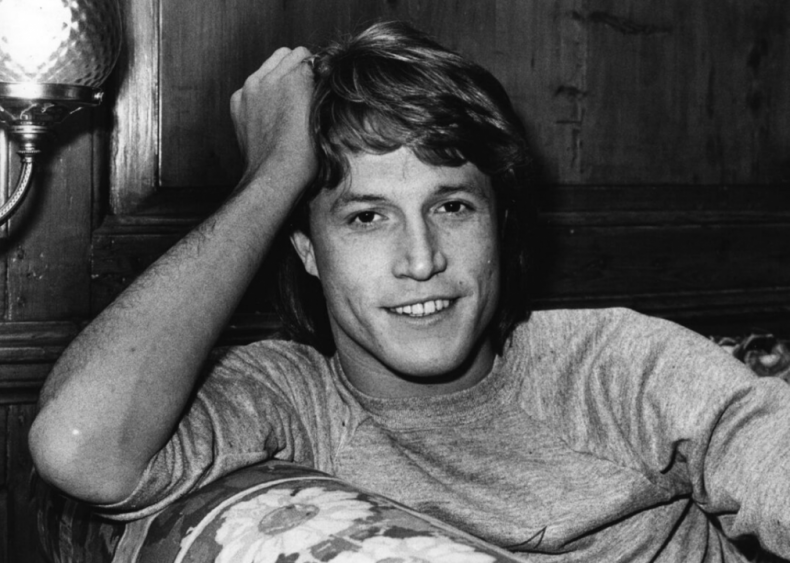 12. 'Just Want to Be Your Everything' by Andy Gibb
- All-Time Hot 100 rank: #29
- Year: 1977
The first repeat artist on our list, Andy Gibb had another single, "Just Want to Be Your Everything," that never won an award despite how popular it was with audiences around the world. The uber-romantic track was written by Gibb's brother Barry and became the solo artist's first No. 1 (he had three total, including the already discussed "Shadow Dancing").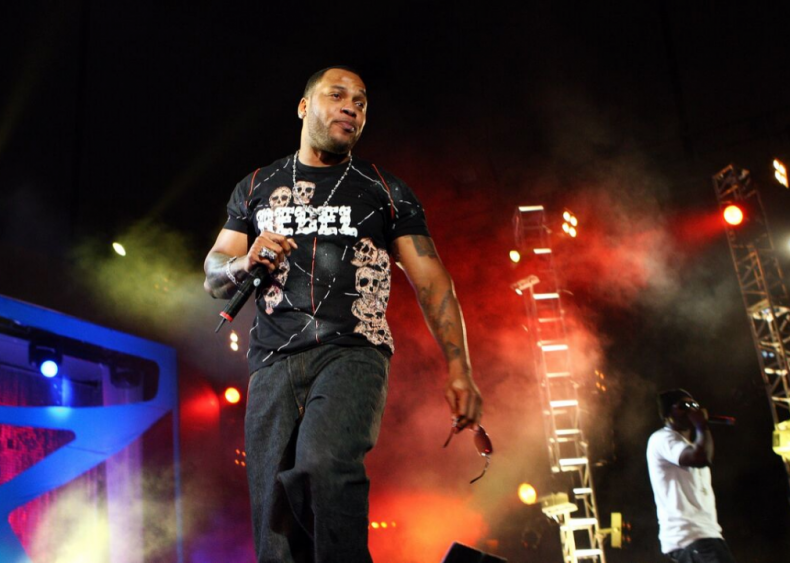 11. 'Low' by Flo Rida feat. T-Pain
- All-Time Hot 100 rank: #28
- Year: 2008
Flo Rida's early aughts smash hit "Low" remains nearly just as popular today as it was over a decade ago. Upon its release, the track, which is about a girl the crooners met in a strip club, topped the charts in America, Canada, France, Brazil, Australia, and New Zealand. Today, it still gets play at bars and parties around the country.
10. 'Le Freak' by Chic
- All-Time Hot 100 rank: #24
- Year: 1978
After being rejected at Studio 54 on New Year's Eve 1977, Bernard Edwards and Nile Rodgers wrote "Le Freak" as a reply to the doorman who turned them away. In their original draft of the song, the word "freak" was a four-letter expletive, but upon recording the track they changed the F-bomb to a more radio-friendly alternative. After the band's song held the No. 1 spot on the Billboard charts for six straight weeks, the group never again had trouble entering the infamous nightclub.
9. 'You Were Meant for Me/Foolish Games' by Jewel
- All-Time Hot 100 rank: #20
- Year: 1997
When she wrote "You Were Meant for Me/Foolish Games," country crooner Jewel was homeless and living out of her car. Upon the track's release in 1996, the song became the most played song on the radio and Atlantic Records' best-selling single ever. As a result, Jewel became the first Atlantic Records artist to grace the cover of Time magazine, earning enough to leave homelessness a distant memory.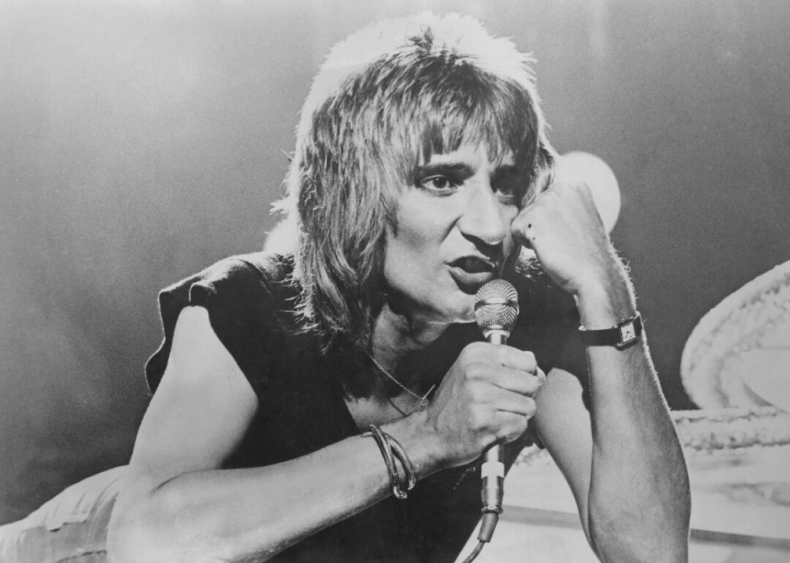 8. 'Tonight's the Night (Gonna Be Alright)' by Rod Stewart
- All-Time Hot 100 rank: #19
- Year: 1976
Rod Stewart's "Tonight's the Night (Gonna Be Alright)" was partially responsible for the phrase "sex rock" entering the lexicon back in 1975. Describing songs like Stewart's that are clearly about seduction and the more intimate aspects of a relationship, the sex rock genre was one that faced a huge amount of pushback from the general public who worried that the lyrics would loosen the morals of young people. Despite the critical reception, the single remains one of the rocker's personal favorites.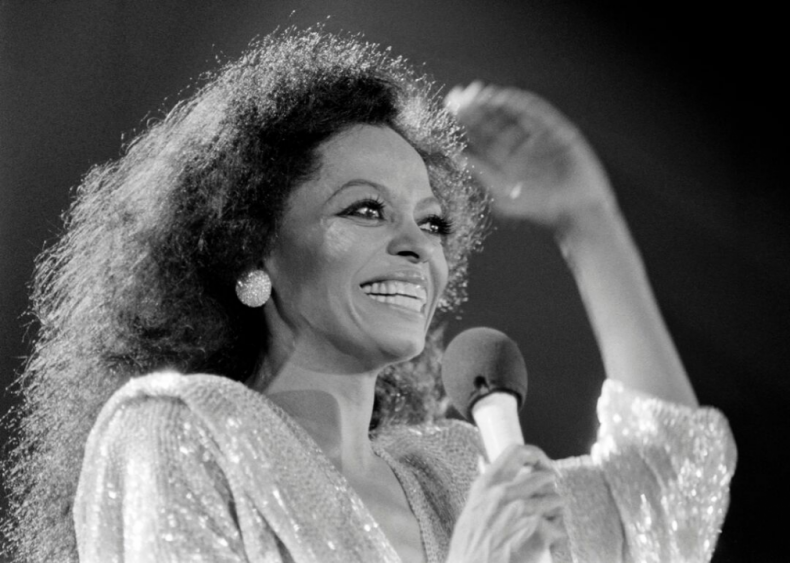 7. 'Endless Love' by Diana & Lionel Richie
- All-Time Hot 100 rank: #18
- Year: 1981
When Lionel Richie wrote and recorded "Endless Love" with the iconic Diana Ross, he was still a part of the funk/soul band the Commodores. While Ross was at the height of her career when the track was released, Richie wouldn't launch as a solo artist until nearly a year later, and wouldn't achieve international success until the mid-'80s. And although the two artists were on different career trajectories, they still sang together once more on the 1985 hit "We Are the World."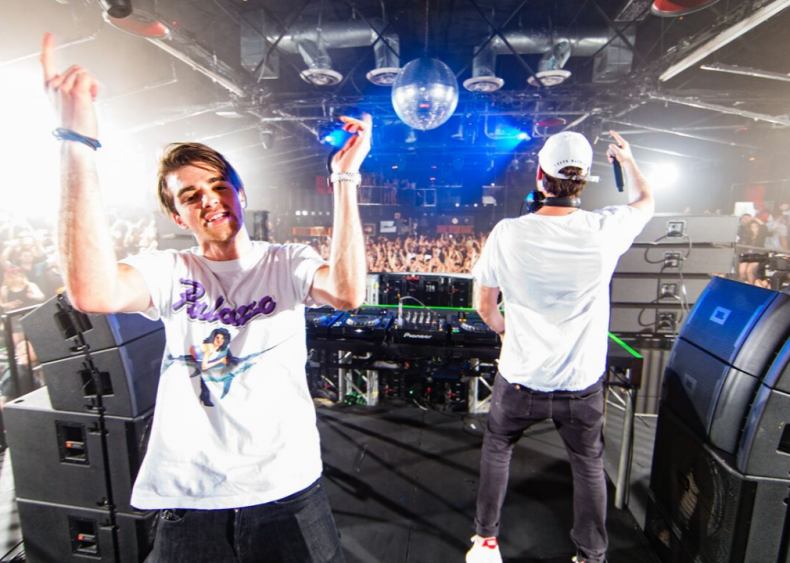 6. 'Closer' by The Chainsmokers feat. Halsey
- All-Time Hot 100 rank: #13
- Year: 2016
For both Halsey and The Chainsmokers, "Closer" was the musicians' first hit to reach #1 on the Billboard charts. It remained in the position for 12 weeks, in the top 10 for 26 weeks, and nabbed a spot of Billboard's "100 Best Pop Songs of 2016" list. So while the love song, which earned diamond status after selling 10 million copies, never won an award, it did wonders for the artist's respective careers.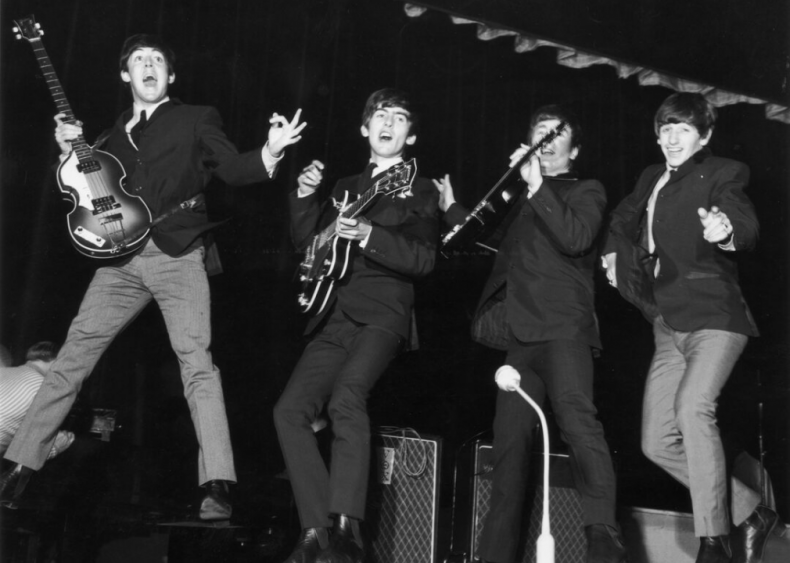 5. 'Hey Jude' by The Beatles
- All-Time Hot 100 rank: #12
- Year: 1968
The first song recorded on The Beatles' own Apple Records label, "Hey Jude" was written primarily by Paul McCartney. He came up with the first lines for the song while driving out to Weybridge to visit Cynthia Lennon and her son, Jules. The Lennons were in the midst of a messy divorce, and McCartney wanted to tell little Jules "I know you're not happy, but you'll be okay."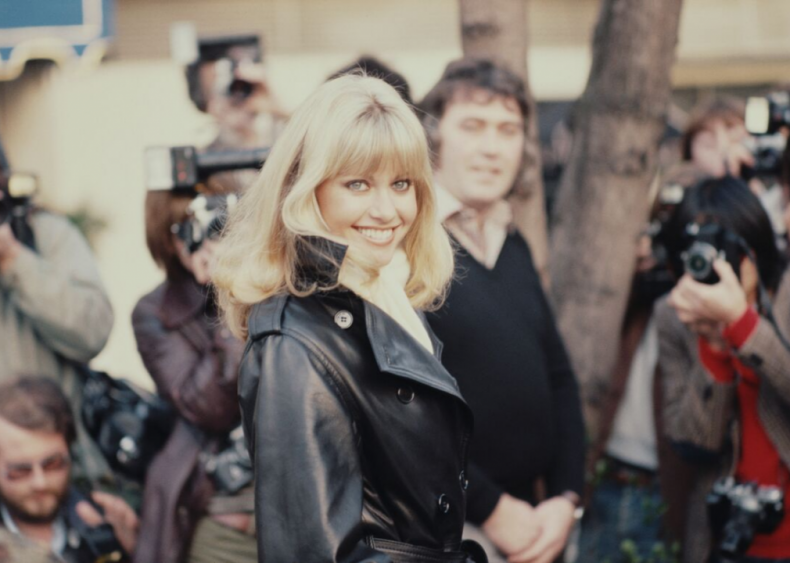 4. 'Physical' by Olivia Newton-John
- All-Time Hot 100 rank: #10
- Year: 1981
Olivia Newton-John's suggestive 1981 smash hit spent 10 weeks at the top of the Hot 100 and was a part of the music-video revolution (MTV also made its debut in 1981). The track was originally written for Rod Stewart, who's no stranger to racy tracks, but once it landed in Newton-John's hands producers knew they had struck gold. The crooner herself remembered the track and its wild success fondly, telling Entertainment Weekly, "I wish I could still do all that!"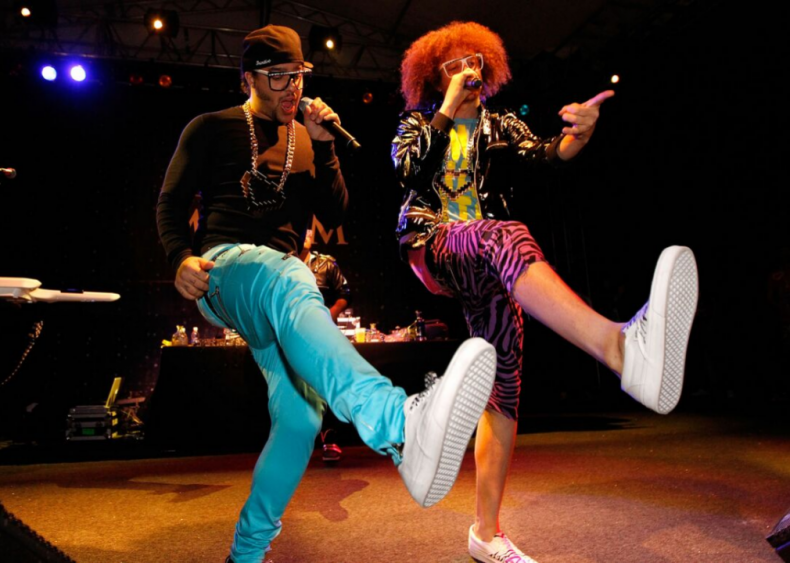 3. 'Party Rock Anthem' by LMFAO feat. Lauren Bennett & GoonRock
- All-Time Hot 100 rank: #6
- Year: 2011
LMFAO's summer 2011 song "Party Rock Anthem" spent a total of 68 weeks on the Billboard Hot 100 Chart. The track's 47-week drop from the No. 1 spot, broke a record, beating Savage Garden's "Truly, Madly, Deeply" 44-week fall from the top.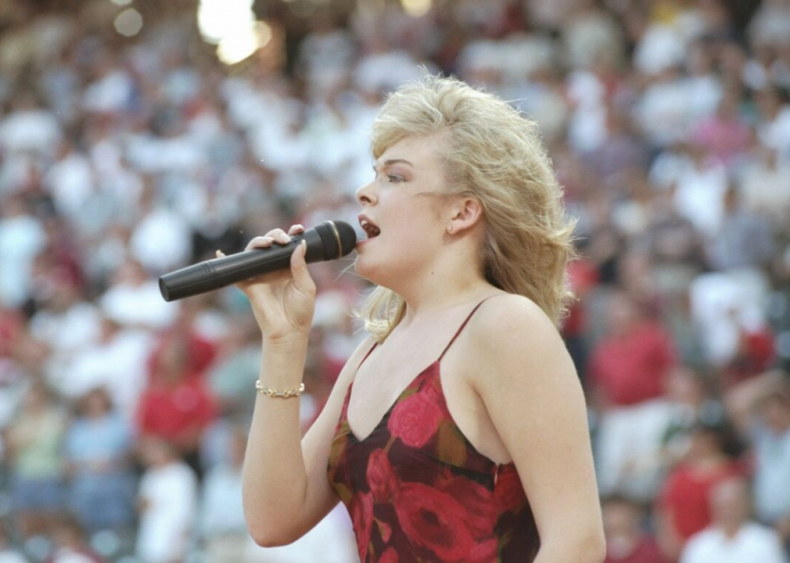 2. 'How Do I Live' by Leann Rimes
- All-time Hot 100 rank: #5
- Year: 1997
At the 1998 Grammy Awards, Leann Rimes lost out in the Best Country Vocal Performance category to Trisha Yearwood. What did Trisha Yearwood win for? Her version of the same song. This marked the first time in Grammy's history that two artists had been nominated for the same song in the same category. And while Rimes didn't go home with a trophy that night, she at least got to perform her version of the track during the show.
1. 'The Twist' by Chubby Checker
- All-time Hot 100 rank: #1
- Year: 1960
"The Twist" was arguably Chubby Checker's biggest hit, but it wasn't an original. The first group to record the song was Hank Ballard and the Midnighters, but their version never really took off. In fact, Chubby Checker's version didn't do that well at first either. It wasn't until he performed it on American Bandstand that it really became the cultural phenomenon we all know it to be today.
You may also like: Best Country Music Albums of All Time