The $30 Pink Cellphone That Could Help Save the Lives of Pregnant Women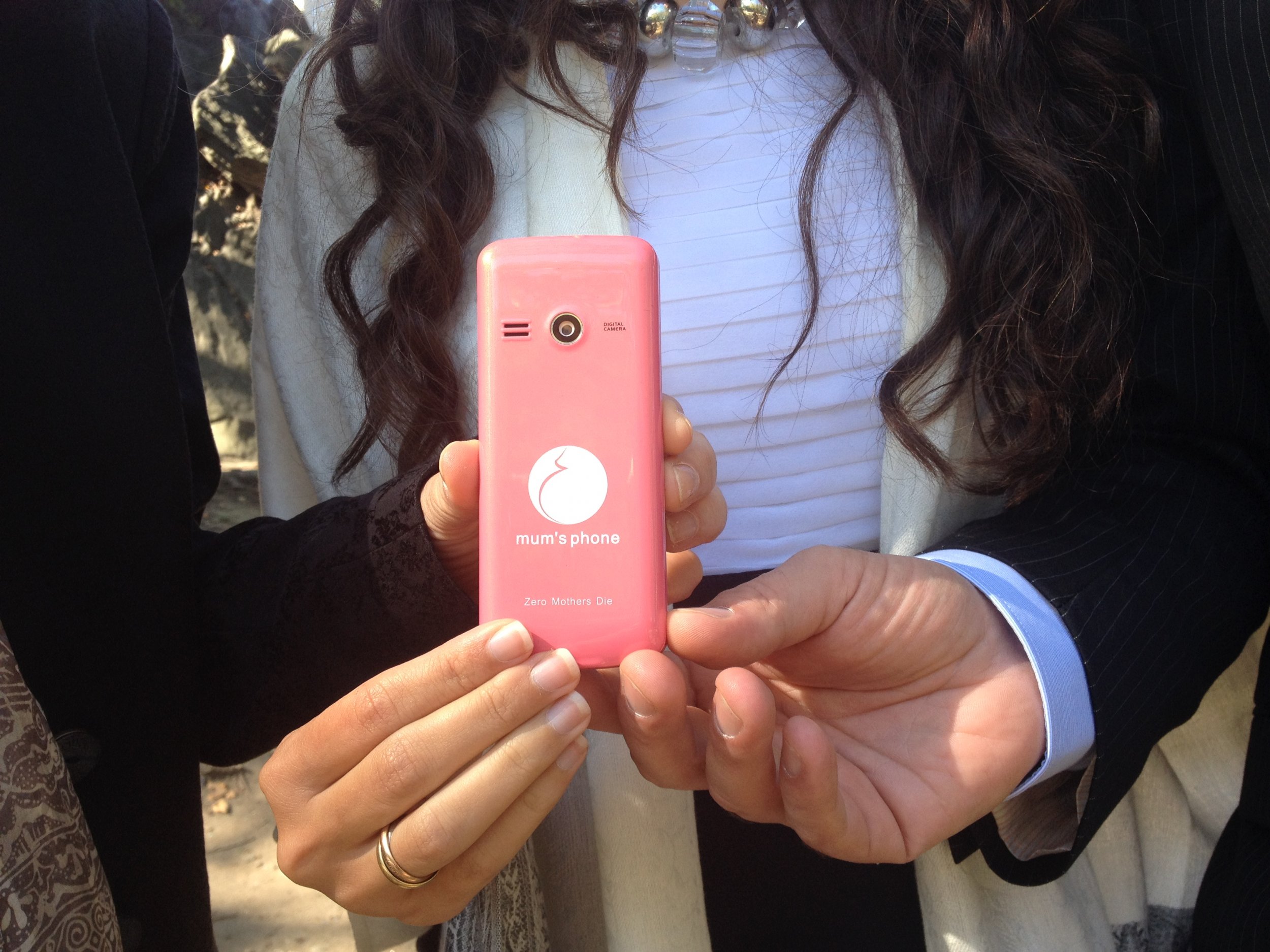 A new campaign launched Monday is hoping to reduce deaths of expectant mothers in developing countries by providing them with mobile phones loaded with health advice and emergency numbers.
The Zero Mothers Die campaign, launched at the Global Sustainable Development Foundation meeting at the United Nations on Monday, aims to improve the lives of pregnant women by giving them access to vital health care information through mobile phones they have dubbed 'Mum's Phone.'
About 300,000 women die every year from complications related to childbirth, roughly 800 a day, according to the campaign.
The cell phone, branded pink, will be targeted at women who live in isolated areas without ready access to health professionals. The device will come preloaded with free minutes and emergency contacts for women to call, as well as health information about pregnancy warning signs, HIV treatment and caring for an infant after birth.
Zero Mothers Die co-founders, Dr. Jordi Serrano Pons and Dr. Véronique Inès Thouvenot, think a mobile phone will be an effective tool because it uses a relatively affordable device to support communication and provide potentially life-saving information.
"The idea was to utilize the new technologies to reach the mothers," Thouvenot told Newsweek. "Until two years ago, this technology was reaching the health care workers, midwives and doctors, but those pregnant mothers were not connected to the global system—that last mile."
"Maternal mortality is unacceptable, that's the fact," said Pons, who is also president of Universal Doctor, an organization that produces translation apps for doctors with foreign patients.
Ninety-six percent of the world's population is covered by mobile networks, according to the International Telecommunication Union and m-health, or mobile health, is becoming more prevalent in global medicine. One example is Peekvision, an initiative that aims to reduce rates of blindness by using smartphones to perform eye exams in developing countries. Health care workers send images of eyes to qualified experts via text message or email to diagnose potential problems.
Thouvenot said she was inspired to create Zero Mothers Die when she learned about the high number of maternal deaths worldwide at the 2012 World Health Assembly in Geneva. Six months later she began planning for the campaign, which was formally launched on Monday. Using mobile technology was always part of the plan.
Text- and voice-message campaigns on maintaining a healthy pregnancy will also be sent to the phone in local languages. Zero Mothers Die is currently raising money through a crowdfunding campaign for the handsets, which will cost around $30.
The first Mum's Phones will be distributed in Ghana, and plans to launch the campaign in Zambia and Mali are in the early stages, said Jeannine Lemaire, a coordinator with Zero Mothers Die. Airtel, a mobile network carrier in Ghana, has provided 675,000 minutes to the campaign so mothers can call emergency services free of charge. SIM cards will be delivered along with the phones.
"Before, maybe [pregnant women] weren't aware that they had these warning signs because of a lack of information, which is what we're hoping to change," said Lemaire. "Or they weren't able to access the care because they weren't able to contact the health care worker."
Thouvenot hopes the Mum's Phone will be a tool for empowerment by giving women more autonomy, regardless of their level of education, saying that mothers who aren't able to read can use a voice-enabled function on their phone.
"There is no other objective than zero" maternal deaths, she said.