'30 Rock' Reunion Special Streaming: How to Watch Online
30 Rock is returning for a one-off, hour-long special, but much of the country will be unable to watch it when it airs on TV. Regional NBC stations are refusing to air the special, with sources saying the networks are revolting because the reunion is too much of an advert for Peacock, NBCUniversal's new streaming service. Luckily, those who cannot watch the special, which is also acting as an upfront presentation for the year's upcoming shows, when it airs will be able to stream the special online shortly afterward.
How to watch the 30 Rock reunion online
On the NBC networks carrying 30 Rock: A One-Time Special, it will air on Thursday, July 16 at 8 p.m. ET / 7 p.m. CT. Viewers in those territories will also be able to stream the special live on the NBC website.
However, NBC is not the only network airing the special, so cable subscribers all over the country will be able to watch the special. The 30 Rock reunion is airing on USA, SyFy, Bravo, Oxygen, E! and CNBC, though not on Hulu. On those networks, the One-Time Special will air on Friday, July 17 at 9 p.m. ET / 8 p.m. CT.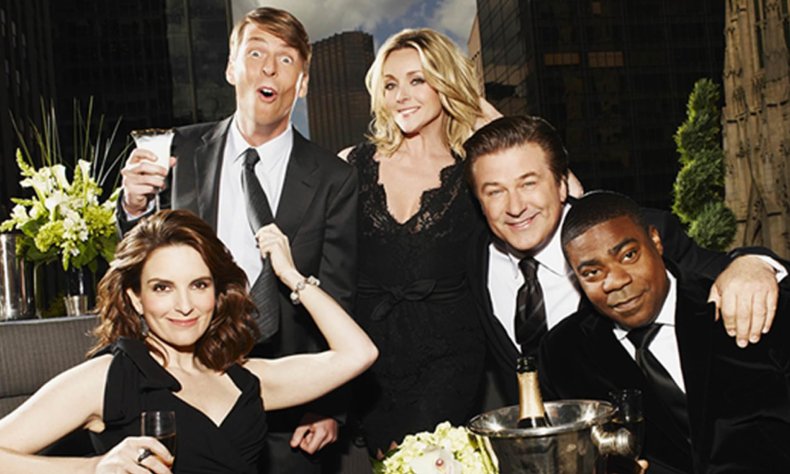 Shortly after the 30 Rock reunion airs on NBC on July 16, the special will be available on-demand on NBC.com. It will also come to Peacock itself, where all the previous episodes of 30 Rock are streaming–minus the blackface episodes, which are thought to have been removed from their respective seasons.
As for why local networks are not airing the reunion, it comes as these networks are in ongoing discussions with NBCUniversal over what goes onto Peacock when. Previously, the streamer decided to push back its decision to air episodes of The Tonight Show and Late Night on the service a few hours before they air on TV.
NBCU television and streaming chairman Mark Lazarus said of this to Vulture: "The affiliates, they definitely had a reaction to that. We've subsequently had many, many meetings and conversations around what Peacock is going to be. They have economic interest in our current season programming and we respect that economic interest. So we're working with them to make sure their contribution ... is recognized. I feel very confident in that."
As for what viewers can expect from the 30 Rock reunion, the official synopsis reads: "Liz Lemon [played by Tina Fey], Tracy Jordan [Tracy Morgan], Jack Donaghy [Alec Baldwin], Jenna Maroney [Jane Krakowski] and all of the TGS team reunite to help their old friend Kenneth Parcell [Jack McBrayer] -- once a network page, now chairman of the company -- and while doing so, they rediscover their love of television."
Unlike the recent NBC Parks and Recreation special, this is not a straightforward reunion for the 30 Rock team. With the coronavirus meaning that NBCU cannot do its usual upfronts presentation–a conference where they present their upcoming programming to advertisers-this 30 Rock reunion will air in its place, with the team previewing the companies new shows.