30 Short-Lived Celebrity Marriages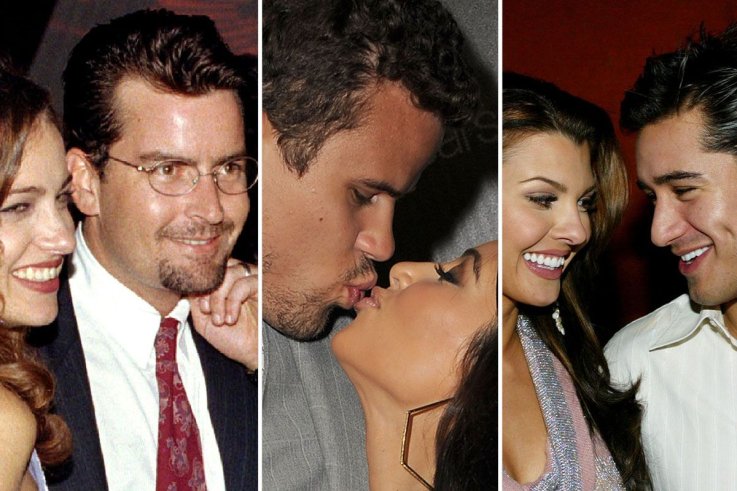 When people think of celebrity marriages, it's usually the power couples that spring to mind. Long-term partners like Beyonce and Jay-Z, Chrissy Teigen and John Legend, or Will Smith and Jada Pinkett-Smith show us what happens when the stars align for a harmonious and happy union.
But what about when the collision produces something more akin to a molten hulk of flaming wreckage? Like marriages in the real world, sometimes celebrity unions are an ill-advised disaster from the get-go, causing everyone but divorce lawyers and gossip columnists to roll their eyes.
Unlike the average civilian's nuptial dumpster fire, the celebrity versions don't get to burn out in peace. Instead the flames of drama are fanned by the media, who are desperate for every sordid detail of the ruined marriage, making the split even more volatile with scrutiny.
The average length of a marriage that ends in divorce in the U.S is seven years, but sadly none of these couples on the list of short celebrity marriages made it even nearly that far. The lengthiest union is just fourteen months, and the shortest is just a day.
Some of these marriages have become iconic in their strangeness. Who could forget Britney's impulsive Vegas wedding, Kim Kardashian's doomed but well-publicized marriage to Kris Humphries, or either of Drew Barrymore's youthful short-lived unions?
Some are less well-known, but just as odd—like Nicolas Cage's three-and-a-half month marriage, or Dennis Rodman's Vegas wedding to a Baywatch star. A number of the people exchanging vows seem too young, including 15-year-old Aaliyah and 16-year-old Milla Jovovich, proving the truism that it's a good idea to wait at least until your late 20s before getting hitched.
If you're about to be married, look away—just reading about these cursed unions is enough to put you off weddings forever. Without further "I do," here are some of the shortest celebrity marriages ever.