30 States Could Lose NCAA Championship Sites if They Ban Transgender Athletes
The NCAA men's Final Four is scheduled for Houston in 2023 and San Antonio in 2025. It's not only a big moneymaker for the NCAA, it's a boost to revenues for both the greater metropolitan areas of those cities and the state of Texas. Meanwhile, state lawmakers in Texas have introduced a bill that would prevent transgender athletes from competing in female sports.
The NCAA has stated that it might possibly pull its championships from sites in states that ban transgender athletes. Thirty of the country's 50 states have filed legislation according to the American Civil Liberties Union (ACLU).
In Texas, lawmakers filed a bill this year that would prohibit transgender women from playing single-sex sports in public schools, colleges and universities. If the law passes, the NCAA could potentially pull all future championships from the Lone Star State, which could include anything from swimming to soccer, track and field, lower-level football championships, basketball and a wide array of sports. The NCAA could even go as far as pulling regional and subregional tournaments as well.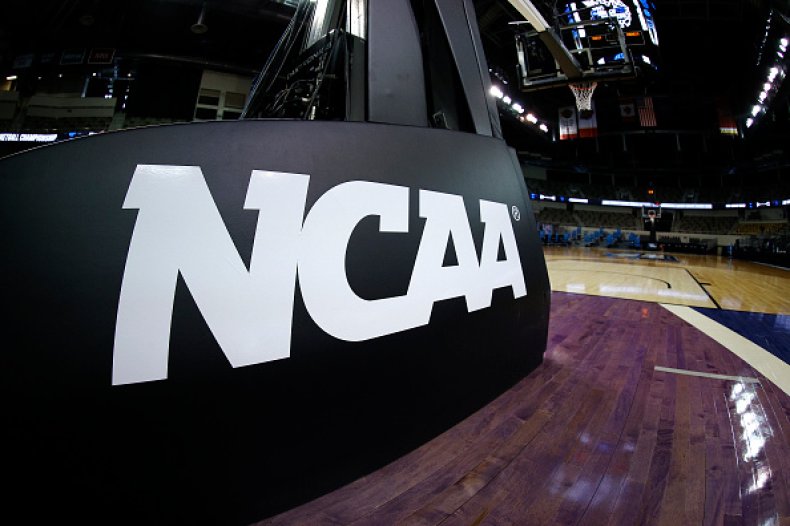 The NCAA Board of Governors on Monday issued a statement saying it "firmly and unequivocally supports the opportunity for transgender student-athletes to compete in college sports. This commitment is grounded in our values of inclusion and fair competition."
"The NCAA has a long-standing policy that provides a more inclusive path for transgender participation in college sports," the statement read. "Our approach — which requires testosterone suppression treatment for transgender women to compete in women's sports—embraces the evolving science on this issue and is anchored in participation policies of both the International Olympic Committee and the U.S. Olympic and Paralympic Committee."
The statement went on to say all student-athletes should be treated with dignity and respect, and that determining NCAA championships locations could hinge on "safe" environments.
"When determining where championships are held, NCAA policy directs that only locations where hosts can commit to providing an environment that is safe, healthy and free of discrimination should be selected," the NCAA stated. "We will continue to closely monitor these situations to determine whether NCAA championships can be conducted in ways that are welcoming and respectful of all participants."
Idaho was the first state to pass a law barring transgender women from playing sports against other women. Lawmakers and governors in Mississippi, Arkansas and Tennessee have followed them. A couple dozen of other states have filed similar bills. North Carolina's HB358, otherwise known as the "Save Women's Sports Act," would prevent transgender women from playing on women's sports teams at public schools or universities as well.
"I do not want to wait until biological females are pushed out of female sports, and all of their records are broken, scholarships lost and benefits of excelling are diminishing before this is addressed," North Carolina Republican Rep. Mark Brody said last month.
Florida Republican State Rep. Kaylee Tuck filed HB 1475 in the Sunshine State that would require any dispute of an athlete's biological sex to be determined by having a health official examine "the student's reproductive anatomy."
In Tampa alone, there are five major events that could potentially be impacted, which are: 2022 SEC Men's basketball Tournament, 2023 Men's Ice Hockey Frozen Four, 2023 Women's Division I Volleyball National Championships, 2025 Women's Final Four and 2026 Men's Basketball First and Second Rounds.
The NCAA's announcement comes on the heels of more than 500 college athletes writing a letter to demand the governing body to stop holding championships in states that ban transgender women from competing, or states that are even considering such a ban.
Florida Republican Chris Latvala last week at a House committee meeting cited the NCAA's differential treatment of its men's and women's athletes that was brought to light during their respective March Madness tournaments.
"Until the NCAA treats men and women equally, they can frankly shut up about what we do here," Latvala said.