30-Year-Old Man Evicted From His Parents' Home Debates If He's a Millennial in Awkward Interview
Michael Rotondo, the 30-year-old man who was ordered by a judge to move out of his parents' house, argued that he wasn't a millennial in an interview on CNN yesterday.
Rotondo's parents resorted to legal action after he ignored five eviction notices and flat-out refused to leave their house in Onondaga County. On Tuesday, a New York State Supreme Court judge ruled in their favour and Rotondo was ordered to leave the house he had lived in rent-free for the past eight years.
After the trial, the bizarre story went viral and Rotondo returned to his parents' house, still not showing any signs that he will vacate the premise.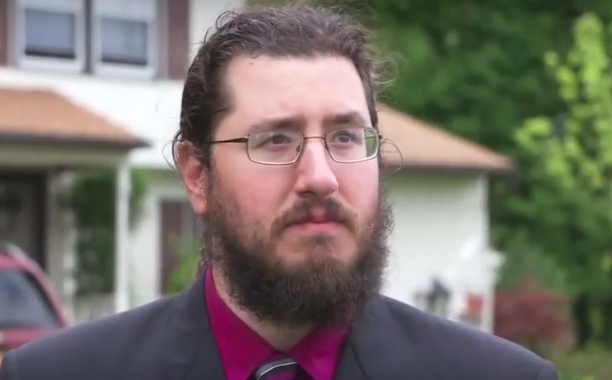 Rotondo did, however, speak to CNN's Brooke Baldwin on Wednesday in an interview the anchor herslef branded as "surreal."
"You're 30," Baldwin asked Rotondo. "Do you not want to find your own place?"
"No," he replied.
"Why not?" Baldwin asked.
"I don't want to live there anymore," Rotondo said, seemingly unaware he had just contradicted himself. "It's very tense; it's very awkward. We have to, you know, we have to share space, which may be the case where I would find myself afterwards, but I'd prefer to get out."
When asked what he thought of the public's view that he is an entitled millennial, Rotondo said he does not consider himself a millennial because he is conservative.
"I would say that I'm really not a member of that demographic that they're speaking to," Rotondo said.
"But you're 30, so technically I think you are part of the millennial generation. I don't think there's a delineation between…" Baldwin responded.
"You're right," he interrupted. "But when people speak to the millennials and the... their general nature as a millennial, they speak to more liberal leanings."
"So that was one of the more surreal interviews we've taken part of here in the last little while," Baldwin concluded after the interview.
According to the Pew Research Center, a millennial is defined as any person who was born between 1981 and 1996. Whether someone is conservative or liberal does not factor into the center's definition of the generation.
Watch the interview below:
30-Year-Old Man Evicted From His Parents' Home Debates If He's a Millennial in Awkward Interview | U.S.