31 Million New Cases of Domestic Violence Expected Globally if Coronavirus Lockdowns Last Six Months: Report
It is estimated that there could be 31 million new cases of domestic violence globally if the coronavirus lockdowns continue for six more months, according to a new report published by the United Nations Population Fund (UNFPA).
The report used data from Johns Hopkins University, Avenir Health and the Victoria University in Australia to estimate the number of domestic violence cases if coronavirus lockdowns persist. It cites stay-at-home orders and movement restrictions, that have been imposed in countries across the world, as the "largest contributor" to the increase in domestic violence cases.
"Projections show that if violence increases by 20 percent during periods of lockdown, there would be an additional 15 million cases of intimate partner violence in 2020 for an average lockdown of a duration of 3 months, 31 million cases for an average lockdown of 6 months, 45 million for an average lockdown of 9 months and 61 million if the average lockdown period were to be as long as one year," the report says.
The report also discusses the impacts the coronavirus pandemic could have on the UNFPA's efforts to stop female genital mutilation (FGM) and child marriage.
According to the report, it is estimated that there are currently 200 million women alive today that have undergone FGM, and there could be an additional two million new cases of the procedure between 2020 and 2030. The report states that these additional cases could have been averted but due to the global situation, medical attention has been focused on helping novel coronavirus patients. This shows a 33 percent decrease in the UNFPA's progress towards ending FGM around the globe.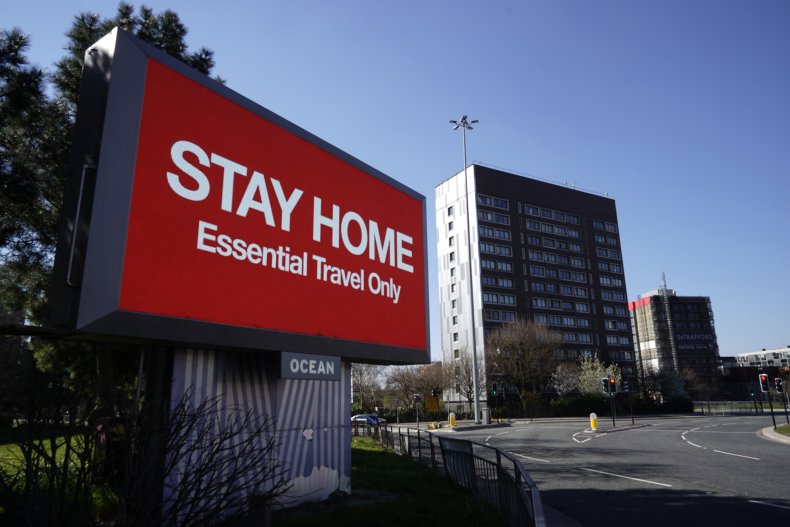 The impacts in child marriage are similar, with the report estimating that coronavirus lockdown restrictions could result in an additional 13 million cases of child marriage.
In an email sent to Newsweek, Dr. Natalia Kanem, Executive Director of the UNFPA, detailed the current issues the organization is facing in regard to gender-based violence and what they are doing to combat these issues during the pandemic.
"We must do all we can to preserve the lives and protect the dignity of women and girls," Kanem said. "Many women are subjected to domestic violence are suffering alone. Even during a lockdown, survivors must be able to access life-saving care and support."
Kanem added that the "UNFPA is fully mobilized to support women's healthcare," including things such as providing personal protective equipment to health workers as well as setting up "new hotlines for survivors of violence."
"In Jordan, UNFPA is using a hotline and virtual support group to provide gender-based violence support and case management. UNFPA has also recently launched a global '#YouthAgainstCOVID19' campaign to provide young people with the tools to lead the charge against the virus," Kanem said.
Anne DePrince, a psychology professor at the University of Denver, explained to Newsweek some ways state and federal governments can stop or slow domestic violence cases during the coronavirus pandemic, specifically in the U.S.
"Local, state and federal governments can focus on making sure victims and their children have access to housing and other resources," DePrince told Newsweek. "This means making sure that non-governmental organizations have adequate funding for victim advocacy to help victims get their needs met - from basic needs like housing to help with legal issues such as divorce."